Navaratri sundal recipes-Navratri special
Navaratri sundal recipes[37 varieties]-Navratri special
Navratri is a Hindu festival which will be celebrated most part of India. Sundal will be offered to the Goddess Durga everyday for nine days. Different kinds of grains are soaked in water, boiled, seasoned and offered to the Goddess. It contains rich protein & minerals. The last day can be ended with mixed navadhaniya sundal.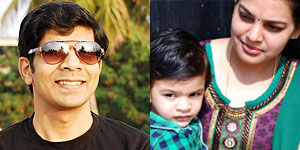 About Us
You may also like these recipes

Tamarind ragi semiya
Ragi semiya [Anil] – 2 cup [200 gm]. Tamarind...
Read More >>

Hotel Idli Sambar
Though everyone hates hotel food some times...
Read More >>

Tamarind Rice
Soak tamarind in the water for 45 minutes and...
Read More >>

Curd Rice
Boil the rice and smash. Pour 1 cup of and mix...
Read More >>

Kadhambam Rice
Some dishes don't have alternative...
Read More >>

Spirali Tricolor Pasta
Tricolor spirali Pasta - 1 cup. Heat pressure...
Read More >>

Masala penne pasta
Heat pressure cooker with oil then add onion...
Read More >>

Ragi Dosa
Whole ragi - 3 cups. Whole Urad Dal - 3/4 cup...
Read More >>
Recipes by Categories