Breakfast Recipes > Tamarind ragi semiya | Ragi semiya pulihora | Puli ragi vermicelli | Ragi semiya puliyogare
Tamarind ragi semiya | Ragi semiya pulihora | Puli ragi vermicelli | Ragi semiya puliyogare

By
Sridher
Cuisine Style: Srirangam, Tamil nadu, South India | Cooking Time: 15 minutes | To Serve: 2 | Take with: Chutney, Chips | Type: Breakfast or Dinner, Weight loss & Easy diabetic recipes
Ingredients
Ragi semiya [Anil] – 2 cup [200 gm]
Tamarind puree – 3 tbsp [Soak gooseberry size tamarind in hot water and extract]
Roasted peanuts – ¼ cup
Dry red chilli - 1
Curry leaves – 1 spring
Turmeric powder – ¼ tsp
Mustard seeds – 1 tbsp
Bengal gram – ½ tbsp
Urad dal – ½ tbsp
Asafetida a pinch
Jaggery - 1 tsp
Oil – 1 tbsp
Salt to taste
Gingelly oil – 1 tbsp
Roasting & grinding ingredients
Fenugreek – ½ tbsp
Coriander seeds – 1 tbsp
Peppercorns - 5
Sesame seeds – 1 tbsp
Dry roast all ingredients and grind to fine powder or coarsely grind.

Method
Soak ragi semiya in salt added water for 3 min. then drain water & steam in idli cooker for 5 to 6 min.
Heat oil in a pan then add mustard seeds. Once it's spluttered add Bengal gram, urad dal and roasted peanuts sauté gently.
Add dry red chilli, curry leaves, asafetida, fenugreek and turmeric powder mix well.
Then add salt, coriander and pepper powder mix well & add tamarind puree mix well leave it for boil.
When boiling add jaggery & let it thick. Then add steamed ragi semiya mix well.
Finally add sesame powder & gingelly oil mix well & cut off heat serve hot.


Rate this recipe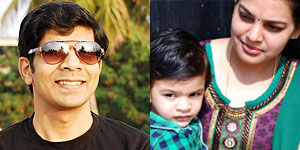 About Us
You may also like these recipes

Coconut chutney
Coconut - ½ cup [chopped]. Roasted gram...
Read More >>

Hotel Idli Sambar
Though everyone hates hotel food some times we...
Read More >>

Ragi semiya kheer
Ragi semiya [vermicelli] – ¼ cup. Jaggery – 3...
Read More >>

Lemon pickle
Lemon – 9. Gingelly oil – 50 ml. Mustard seeds – 1 tbsp...
Read More >>

Senai kizhangu chips
Senai kizhangu [Elephant foot yam] – half...
Read More >>
Recipes by Categories