South Indian recipes
Rasam recipes[33] | Rasam varieties | Soups, charu, saaru
Rasam is a liquid medicinal soup recipe that contains garlic, peppercorns, cumin seeds and sometimes long pepper. Every day south Indian lunch menu contains at least one rasam. It is most important and unavoidable menu item in south Indian meals. It helps easy digestion and prevents cough, cold or fever. Some of the rasam varieties are pepper rasam, fenugreek rasam, garlic rasam, thippili rasam, neem flower rasam etc. Its also called charu in telugu and liquid soup in English.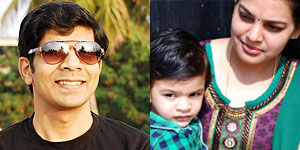 About Us
You may also like these recipes

Beetroot More Kulambu
Peel off beetroot skin, wash...
Read More >>

Tomato capsicum gravy
Tomato – 5. Capsicum – 2...
Read More >>

Karamani vadai
Karamani [Cowpea, Lobia, Black eyed pea] – 1...
Read More >>

Veg semiya upma
Semiya [Vermicelli, sevai] – 2 cup. Tomato – 1...
Read More >>

Ulundu kozhukattai
Rice flour – 1 cup. Water – ¾ to 1 cup. Urad dal ...
Read More >>

Varagu arisi pongal
Varagu rice (kodo millet) - 1 cup. Moong dal - ¼...
Read More >>

Samai pongal
Samak rice (Little Millet) – 1 cup, Moong dal- ¼ cup...
Read More >>
Recipes by Categories