Schezwan pasta-How to make with Step by step photos

By
Sridher
Cuisine Style: Indo-Italian | Cooking Time: 15 minutes | To Serve: 3 | Type: Breakfast or Dinner
Ingredients
Penne pasta – 1 cup
Carrot – ½ cup [cut into stripes]
Green peas – ¼ cup [Fresh]
Onion – 1 [sliced]
Garlic – 2 cloves [finely chopped]
Schezwan sauce – 2 tbsp
Tomato sauce – 3 tbsp
Green chilli -1
Garam masala powder- 1 tsp
Coriander leaves - 4 tbsp [finely chopped]
Salt to taste
Oil – 2 tbsp
Water as needed
Preparation
Heat pressure cooker with oil then add garlic & onion sauté well. Then add green chilli sauté gently.
Add carrot & green peas sauté.
Add schezwan & tomato sauce sauté, soft then add garam masala mix well.
Add water, salt mix well & let it for boil. Once boiled add penne pasta mix well & cook for 4 to 5 whistles.
Sprinkle chopped coriander mix well & serve hot.
How to make Schezwan pasta-Step by step Pictures with procedure
Heat oil in a pressure cooker add garlic, onion saute well then addd carrot, green peas saute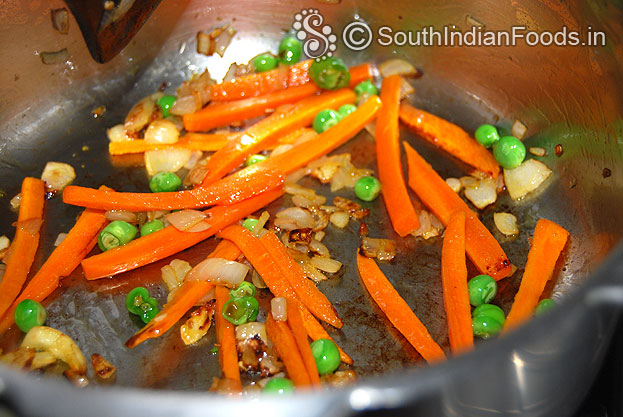 Add schezwan sauce & tomato sauce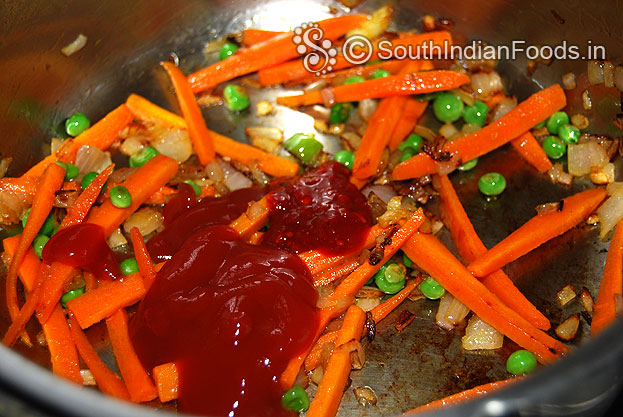 Add garam masala powder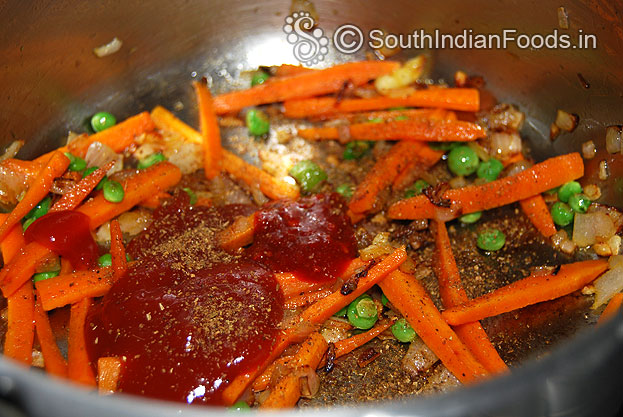 Add penne rigate pasta, water & salt cover lid, cook for 4 whistles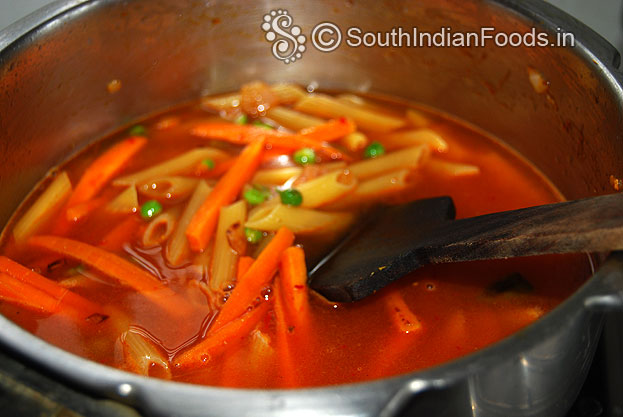 Perfectly cooked schezwan pasta mix gently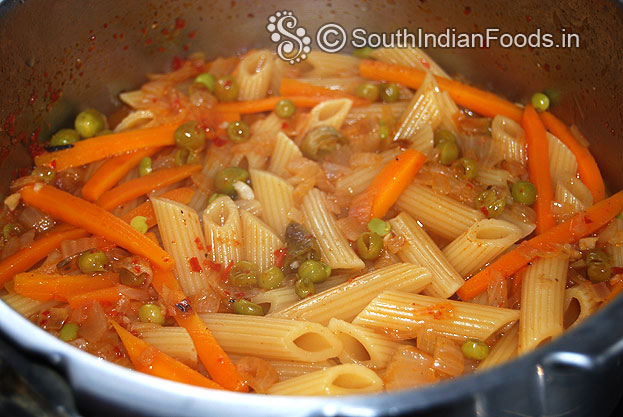 Add coriander leaves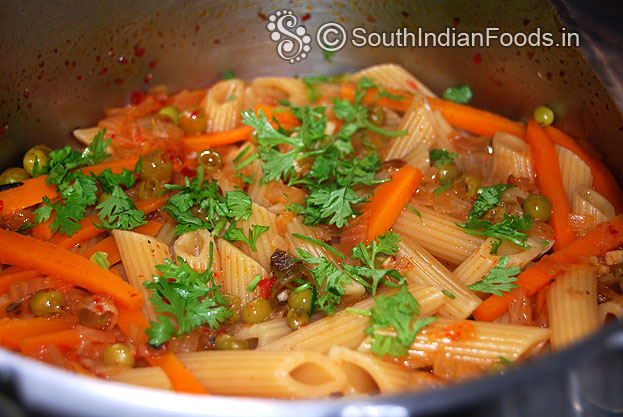 Mix well & serve hot
Schezwan masala pasta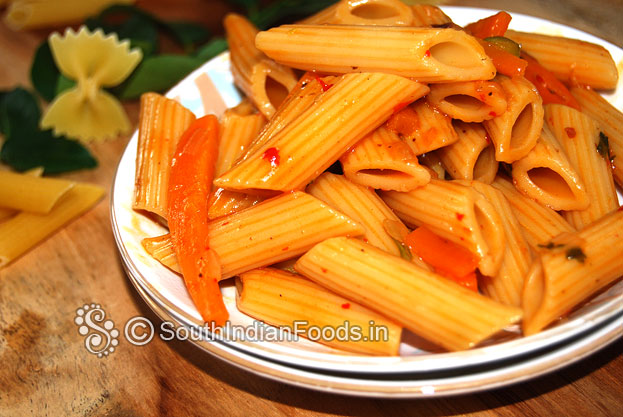 Rate this recipe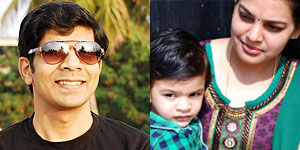 About Us
You may also like these recipes

Shavige bath recipe
Semiya [vermicelli] – 200 gram. Lemon juice – 2 tbsp...
Read More >>

Carrot payasam
Delhi carrots [red]-1 cup [finely grated]. Ghee– 3 tbsp...
Read More >>

Uppu manga
Raw mango [mangai] – 1 cup. Red chilli powder – ½ tbsp...
Read More >>

Ragi Koozh
Ragi Flour [Kezhvaragu maavu]- 1 cup. Water – 2 cups...
Read More >>

Schezwan fried rice
Basmati long grain rice – 1 ½ cup [Boiled]. Green...
Read More >>

Cauliflower poriyal
Cauliflower – 1 cup. Coconut – 3 tbsp [grated]...
Read More >>

Crispy onion rings
Onion – 2 [cut into rings]. Besan [gram flour, kadalai...
Read More >>

Cucumber pachadi
Cucumber – 2 small [cut in to cubes]. Green chilli...
Read More >>

Tomato matar pulao
Tomato – 4 [chopped]. Green peas [matar] – 1 cup...
Read More >>

Toor Dal kuzhambu
Toor dal – ½ cup. Tomato – 1 [chopped]. Dry red...
Read More >>

Shahi Paneer
Paneer [About 1 inch sliced & fried] - 300 grams...
Read More >>

Kollu puli rasam
Kollu [Horse Gram] – ¼ cup, Garlic – 3 cloves...
Read More >>
Recipes by Categories