Schezwan egg fried rice recipe | Schezuan rice

By
Sridher
Cuisine Style: Continental | Cooking Time: 15 minutes | To Serve: 2 | Type: Lunch
Ingredients
Basmati long grain rice – 1 ½ cup [Boiled]
Green, Red & yellow capsicum – 1 cup [finely chopped]
Garlic – 1 tbsp [finely chopped]
Green chilli – ½ tbsp [finely chopped]
Spring onion – ¼ cup [chopped]
Egg - 1
Onion – 1 [finely chopped]
Schezwan sauce– 2 tbsp
Pepper powder – 1 tsp [freshly ground]
Garam masala powder or five spice powder– ½ tbsp
Salt to taste
Oil – 2 tbsp
Preparation Method
Heat oil in pan add garlic, onion, green chilli & capsicum sauté on high flame.
Add egg sauté well.
Add Schezwan sauce & salt mix well.
Add spring onion saute.
Add ½ tbsp of pepper powder, garam masala powder mix well
Add boiled basmati rice, & enough salt mix well.
Once it's ready cut off heat & sprinkle finely chopped spring onion then serve hot with baby corn, cauliflower or mushroom Manchurian.
Schezuan fried rice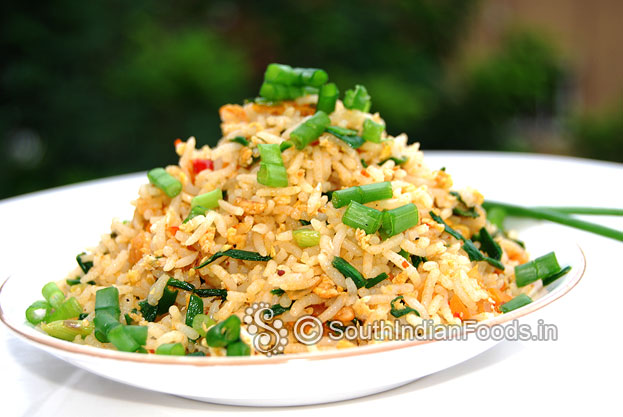 Rate this recipe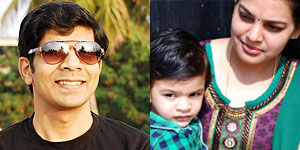 About Us
You may also like these recipes

Broccoli manchurian
Broccoli - 1 cup Onion – 1 [finely chopped]. green chili...
Read More >>
Gooseberry pickle
Gooseberry [Amla, Nellikai, Ribes uva-crispa...
Read More >>

Onion samosa
Onion – 3 [sliced]. Carrot – 1 [finely chopped]...
Read More >>

Mango rava kesari
Mango - 1 [sweet]. Semolina [suji, Sooji...
Read More >>

Simple carrot raita
Carrot - 1 cup [grated]. Curd / yogurt– ¾ cup [fully...
Read More >>
Recipes by Categories