Veg burger with samak rice balls and purple cabbage salsa

By
Sridher
Cuisine Style: India, America, Mexico | Cooking Time: 25 minutes | To Serve: 1 | Type: Breakfast or Dinner
Ingredients
Bread Bun[Salted, bread with sesame seeds on top] - 1
Potato – 1 [Boiled, mashed]
Little Millet[Samai arisi, samak rice] – ½ cup [boiled]
Cheese - 4 tbsp [grated]
Turmeric powder – ¼ tsp
Red chilli powder – ¼ tsp
Garam masala powder – ½ tsp
Ginger & garlic – 1 tbsp [grated or finely chopped]
Coriander leaves – 2 springs [finely chopped]
Corn flour – 1 tbsp
Breadcrumbs – 5 tbsp
Maida – 2 tbsp
Green chilli – 1 [finely chopped]
Lemon juice – ½ tbsp
Cabbage or lettuce – 1 [Fresh]
Tomato chilli sauce - 2 tbsp
Cheese slices – 1
Grated cheese - 2 tbsp
Butter - 1 tbsp
Salt to taste
Sugar a pinch
Water as needed
Oil for deep frying
For purple cabbage salsa recipe
Purple cabbage –3 tbsp [grated]
Tomato – 1 [Remove seeds & finely chopped]
Onion – 1 [finely chopped]
Green chilli – ½ tbsp[finely chopped]
Coriander leaves – 2 tbsp [finely chopped]
Curd / yougurt – 2 tbsp
Dried oregano – ¼ tsp
Roasted cumin powder – a pinch
Crushed peppercorns – a pinch
Salt to taste
Sugar a pinch
Lemon juice – ½ tbsp
In a bowl add all ingredients & gently mix.
Preparation Method
Heat pan add oil, finely chopped onion sauté till soft then add ginger, garlic & green chilli sauté gently.
Add boiled samak rice, turmeric powder red, chilli powder & salt sauté gently then sprinkle 2 tbsp water & sauté for 3 min.
Add sugar, & corn flour mix well & cut off heat.
In a bowl add samak rice mixture, mashed potato, bread crumbs, garam masala powder, coriander leaves & lemon juice mix well & make soft dough.
Divide the dough into equal size balls & make hole in the center then stuff each ball with 2 tbsp of cheese mixture & shape into a ball again.
In a bowl add maida, water & make light consistency batter.
Dip each balls in the maida mixture, then roll it in breadcrumbs. Make sure all the sides of the balls equally covered/sealed with breadcrumbs.
Heat oil in a pan, deep fry all balls one by one on medium flame.
Once balls turned golden brown & crispy take it out.
Drain on an absorbent paper & keep it aside.
Cut the bread into two halves, grease with butter, and toast lightly.
Take first half of bread, add tomato chilli sauce, place 2 tbsp of purple cabbage salsa and stack cabbage/ lettuce, cheese slice, & fried samak rice balls one by one.
Then add grated cheese & tomato chilli sauce.
Then Repeat the process and finally the other half of the bun goes at the top.
Once it's ready serve immediately.

Rate this recipe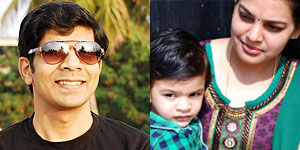 About Us
You may also like these recipes

Ragi laddu
Ragi flour [Kezhvaragu maavu, finger millet flour] – 1 cup...
Read More >>

Potato rice
Rice – 2 cups [boiled]. Potato[Aloo...
Read More >>

Delhi carrot halwa
Delhi carrots [red]-2 cups [finely grated]. Ghee...
Read More >>

Carrot payasam
Delhi carrots [red]-1 cup [finely grated]. Ghee...
Read More >>
Raw Jackfruit Curry
Raw Jackfruit [Palaakkai Pinju, Baby Jackfruit]...
Read More >>

Kootu recipe
Carrot – ½ cup [boiled]. Potato – ½ cup [boiled]...
Read More >>

Samak rice pudding
Samak rice [Little Millet, samai arisi] – 1 cup...
Read More >>

Kodo millet upma
Varagu arisi [kodo millet]- 2 cups. Onion...
Read More >>

Badam Powder
Badam[Almonds] – ½ cup. Cashew nuts...
Read More >>

Gongura pappu
Gongura leaves [Sorrel leaves, pulicha keerai, Hibiscus...
Read More >>

Bird nest recipe
Potato – 3. Corn flour – 2 tbsp. Bread crumbs – 1 tbsp...
Read More >>

Chilli pepper masala noodles
Boiled noodles – 1 cup...
Read More >>

Kadala curry
Chickpea – 1 cup [wash & soak overnight...
Read More >>
Recipes by Categories