Tamilnadu lunch menu Day-1 [Jan, 2020]

By
Gunaselvi Sridher
Cuisine Style: Tamilnadu, India | Preparation&Cooking Time: 1 hour | To Serve: 3 | Type: Lunch
How to make Tamilnadu lunch menu Day-1 [Jan 2020] video
Tamilnadu thali lunch menu-Day-1
You can add
kootu
Payasam
Puli kulambu etc...
Tamilnadu thali menu-day-1 [Jan 2020]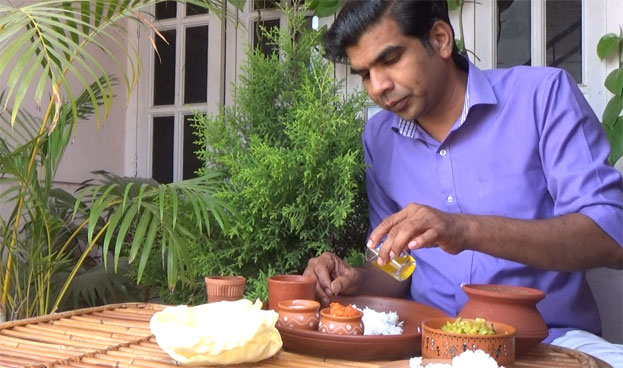 Perfect protein rich lunch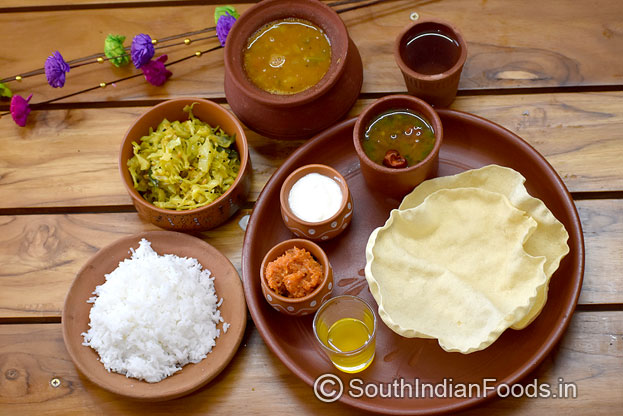 Tamilnadu Day-1 -For boiled rice:- Add 2 cups rice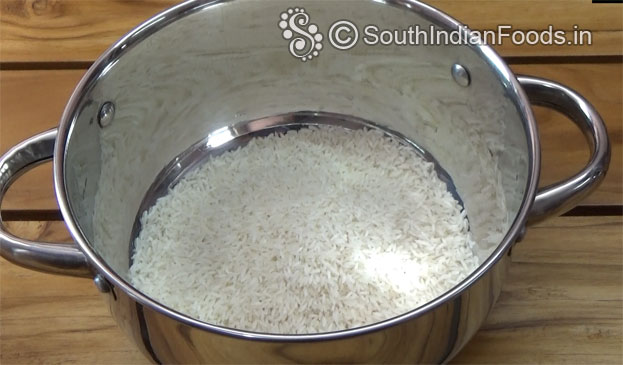 Add water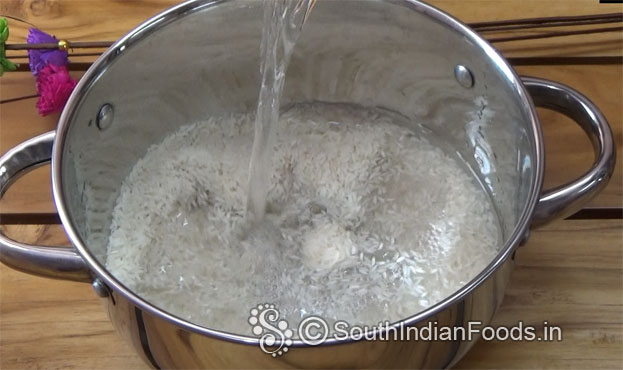 Wash 2 to 3 times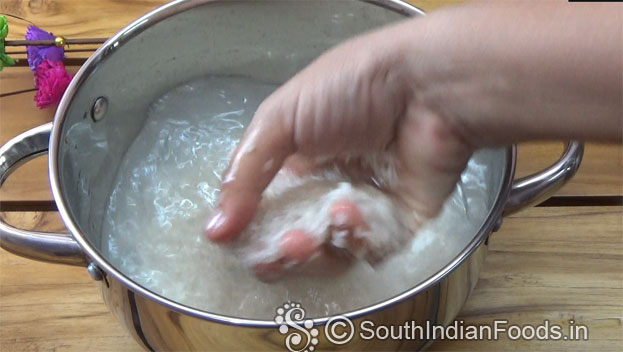 Add 6 cups of water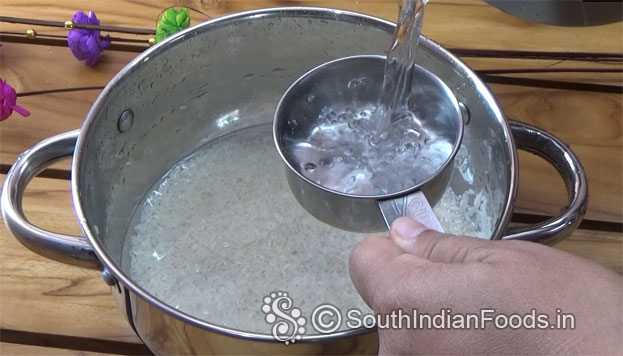 Soak it for 20 min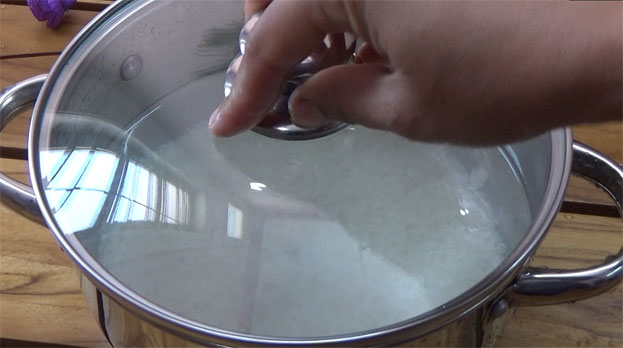 Boil till soft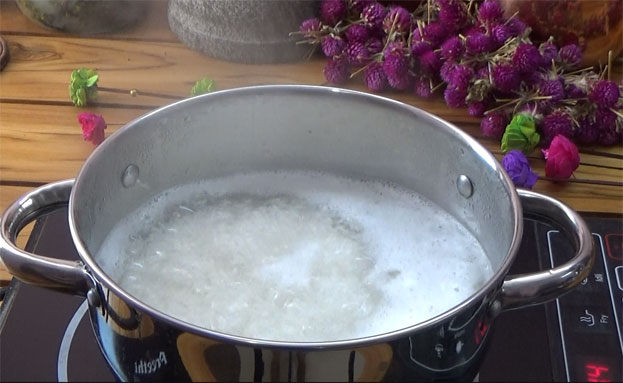 Gently mix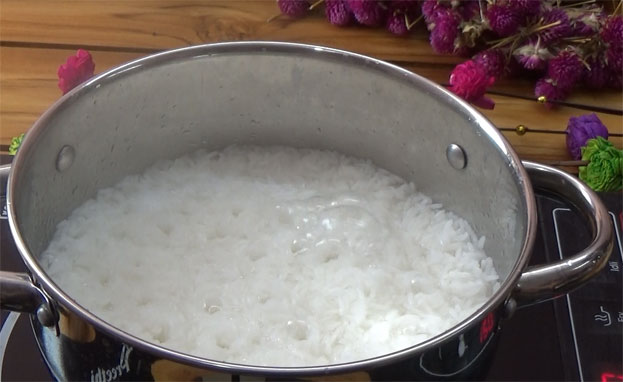 Perfect rice ready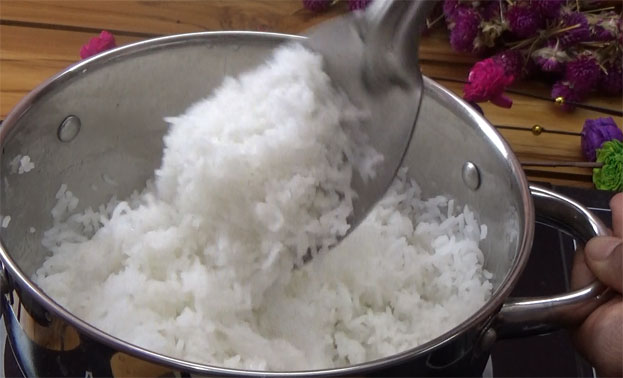 Cut off heat, keep it aside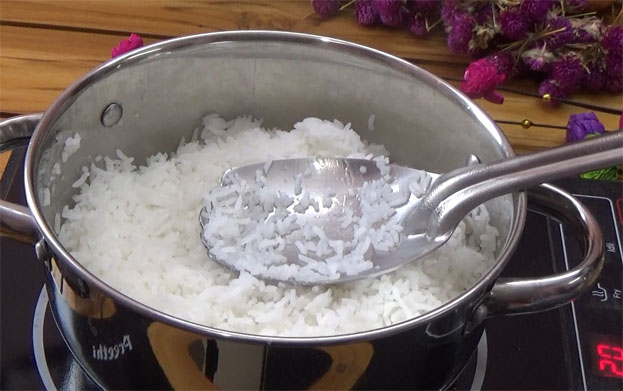 For instant sambar:- Add oil, mustard, urad dal, chana dal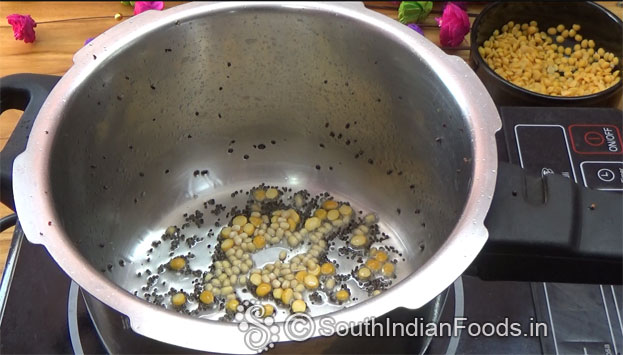 Onion, curry leaves, green chilli, fenugreek powder, asafoetida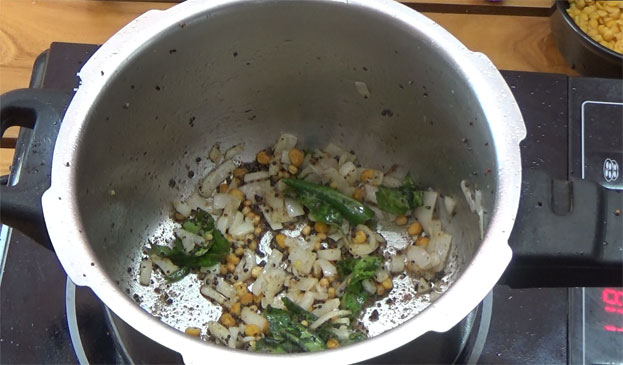 Add tomato, toor dal, turmeric, red chilli powder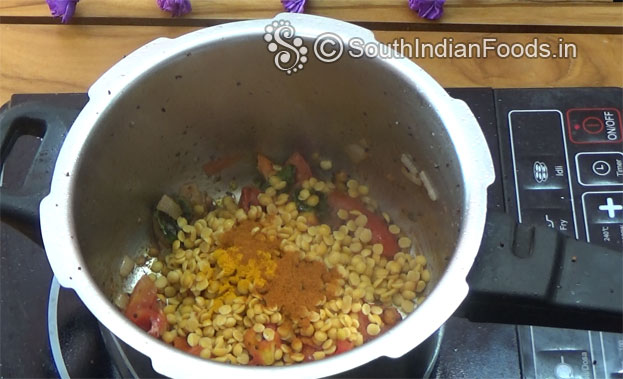 Add sambar powder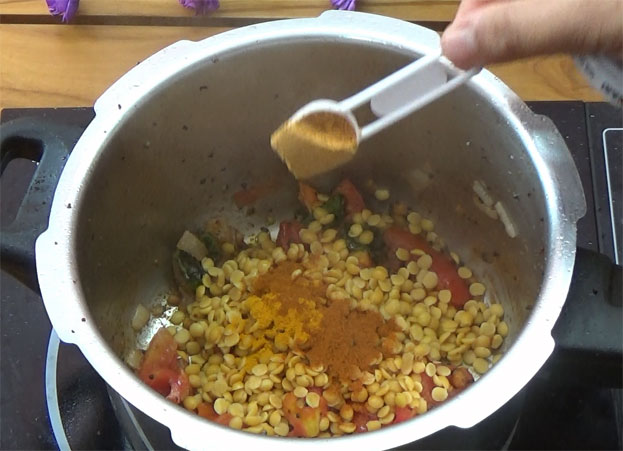 Saute for 3 min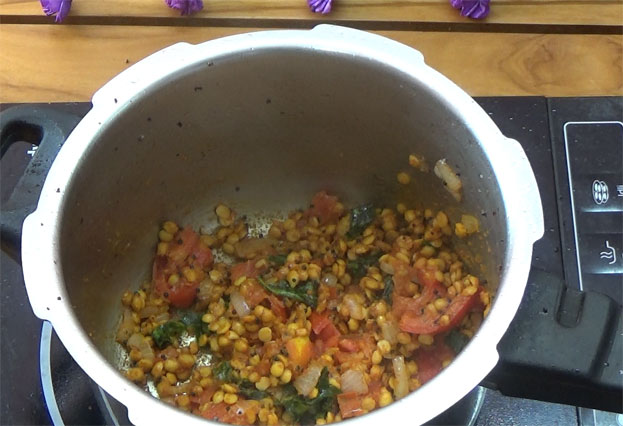 Add salt, water mix well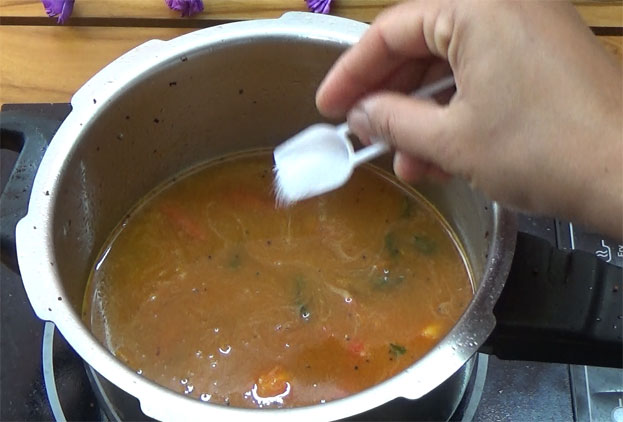 Cook for 4 whistles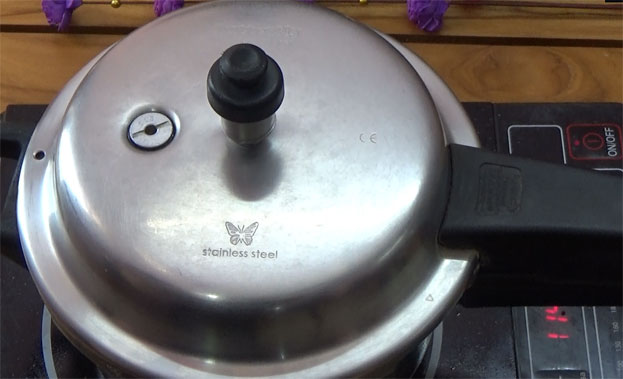 After 4 whistles, cut off heat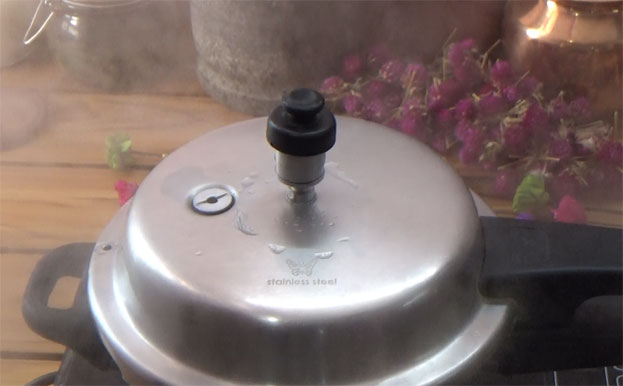 Mash well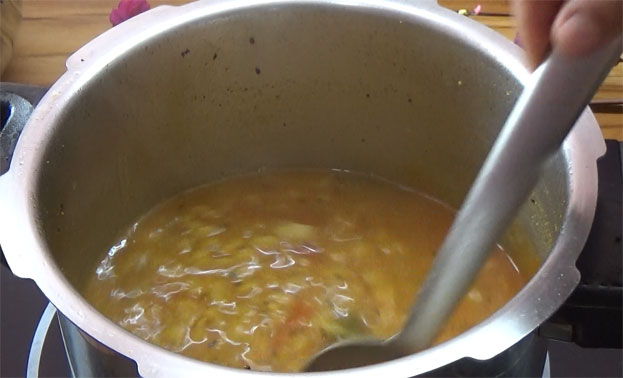 Add tamarind water, boil for 5 min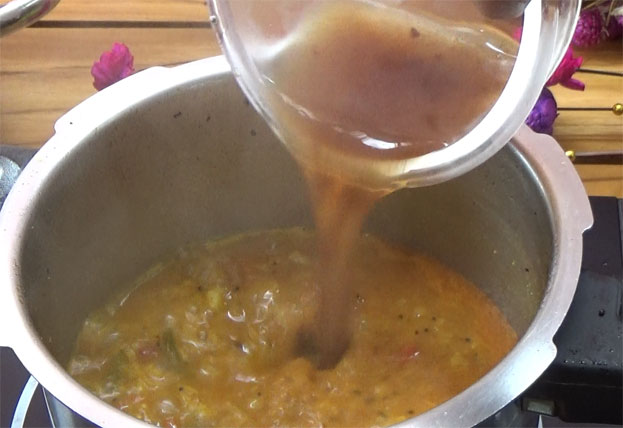 Add coriander leaves, cut off heat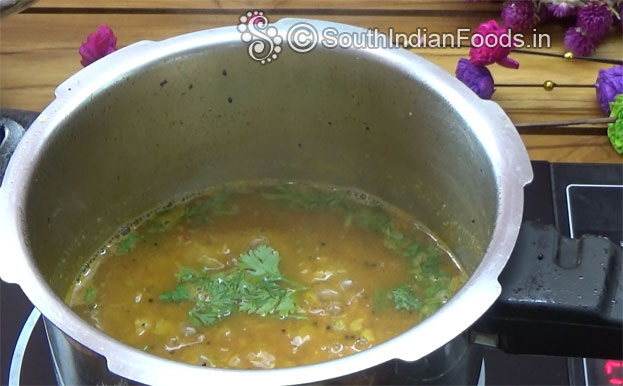 For rasam:- Add tomato, tamarind, mash, squeeze well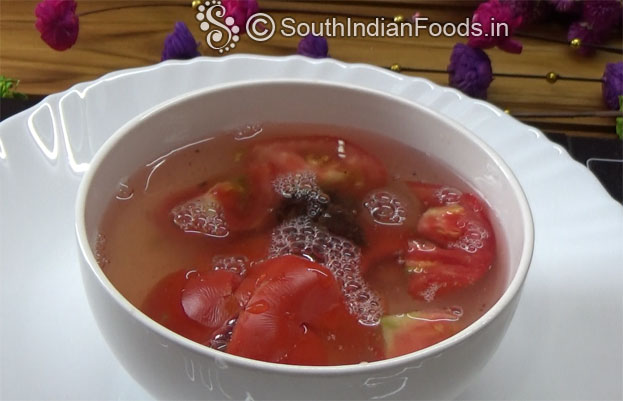 Heat pan, add oil, mustard, asafoetida, garlic ,red chilli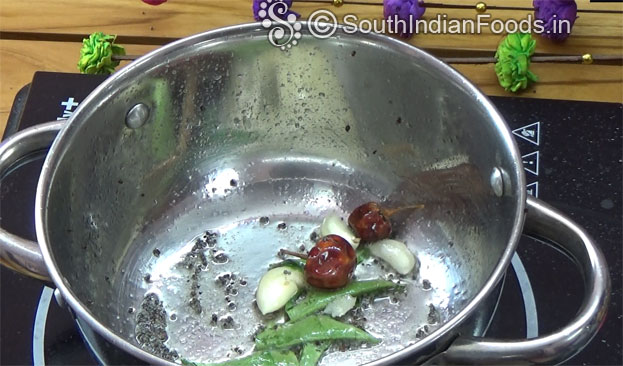 Add tomato tamarind mixtire, turmeric, rasam powder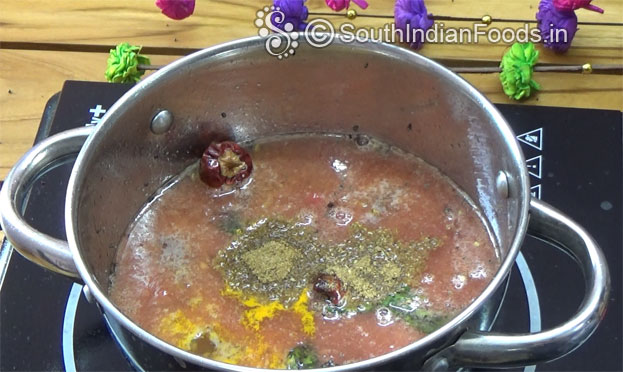 Boil
add coriander leaves, cut off heat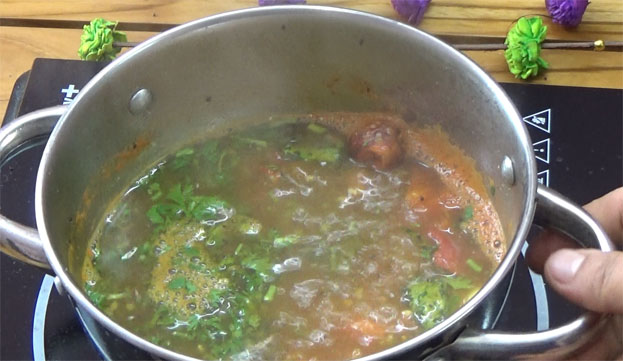 for carrot halwa:- Add ghee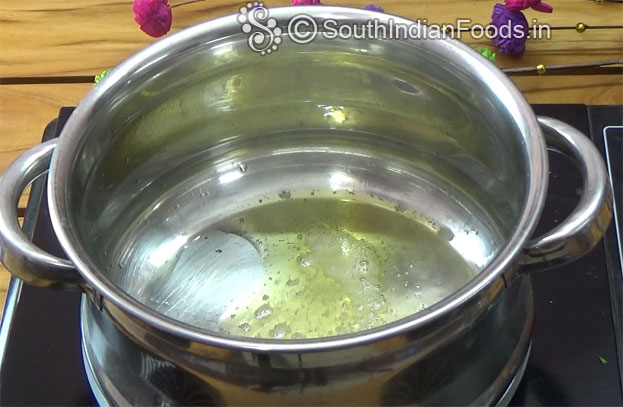 Add carrot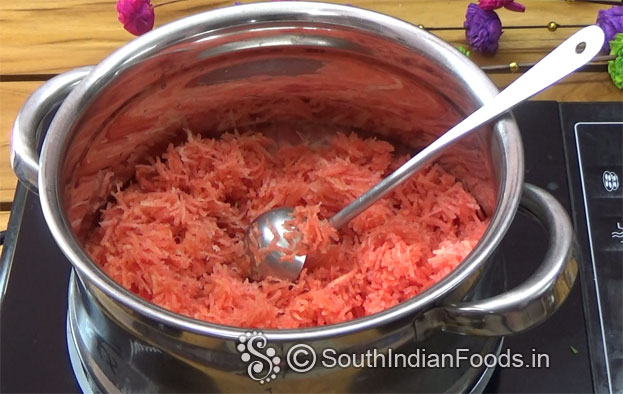 Saute color chages to light orange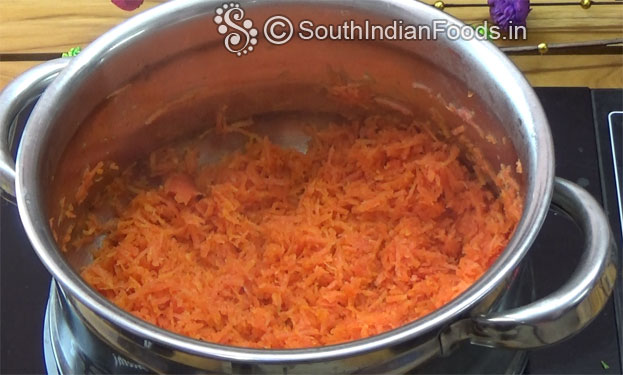 Add milk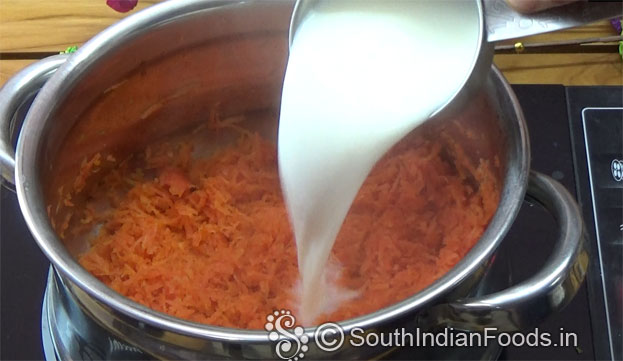 Boil till soft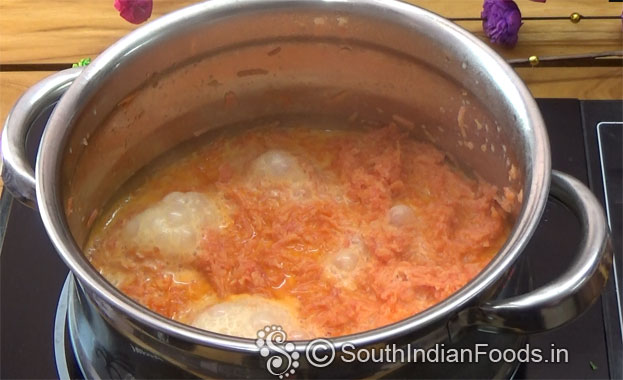 Stir well to avoid burning at the bottom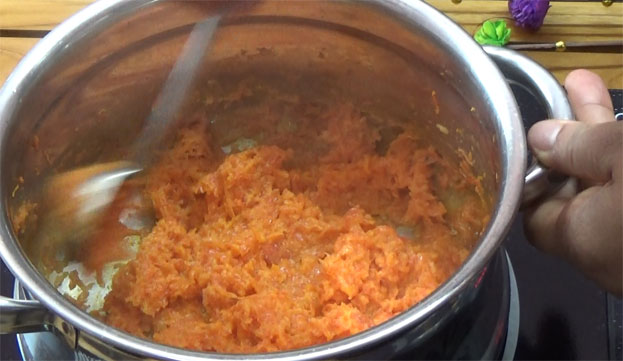 Add cardamom powder
Add condensed milk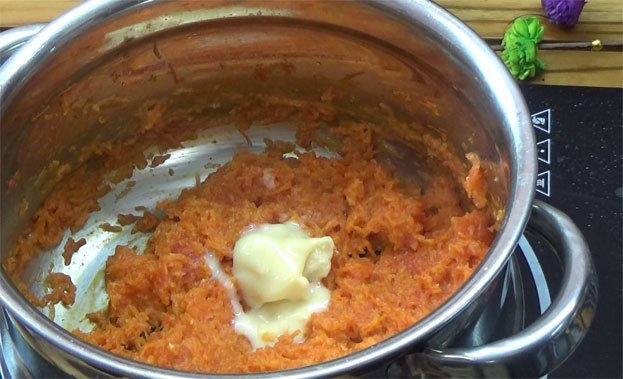 Add nuts, cut off heat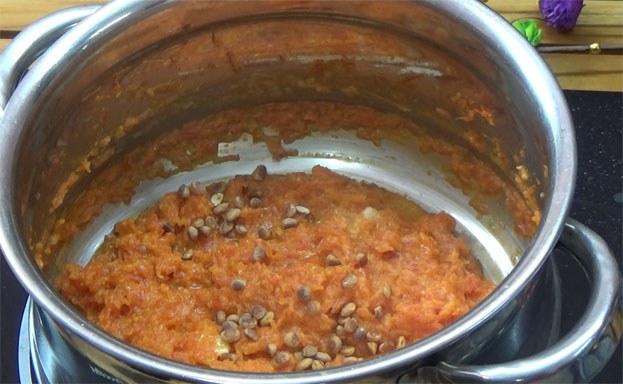 For cabbage poriyal:- Oil, mustard, chana dal, urad dal, asafoetida, curry leaves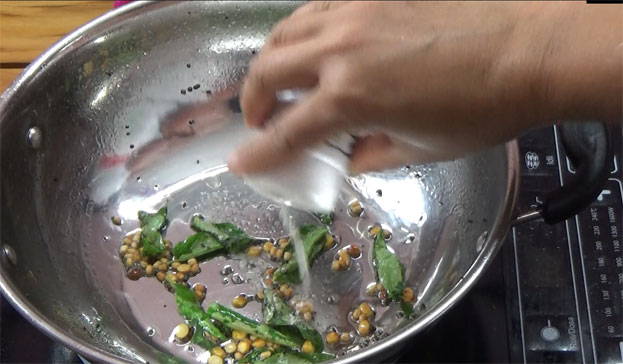 Add grated cabbage, turmeric, red chilli powder, salt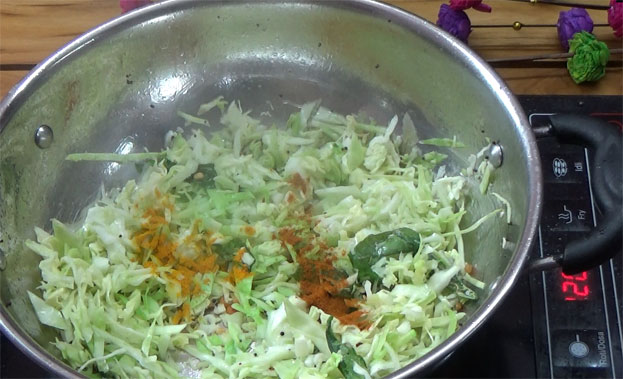 Add water, cook till soft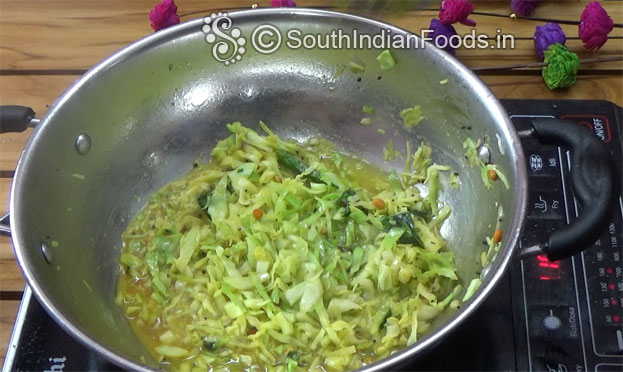 Cabbage poriyal ready, cut off heat
Fry appalm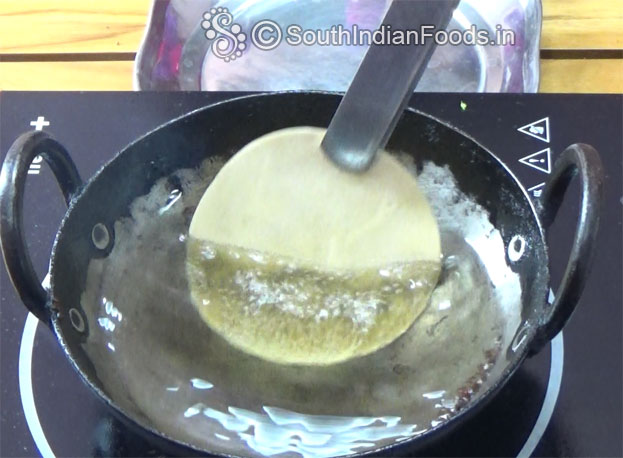 Now its ready, remove it from oil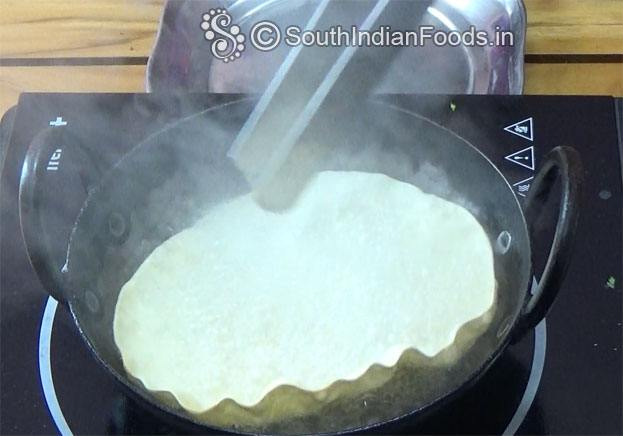 Homemade ghee from butter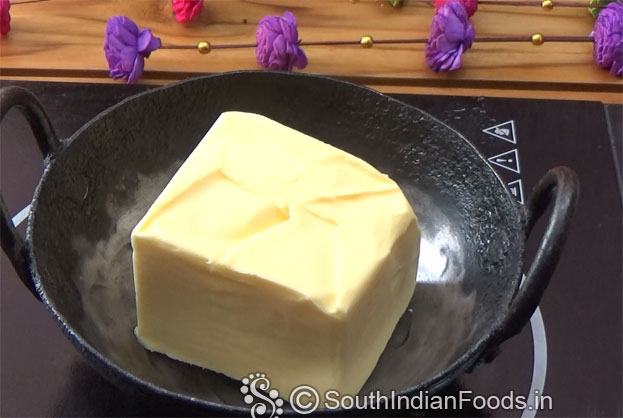 Melt on medium flame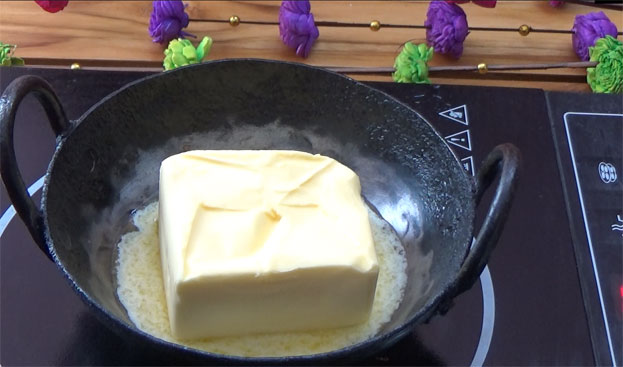 Melt till sound disappear
Ghee ready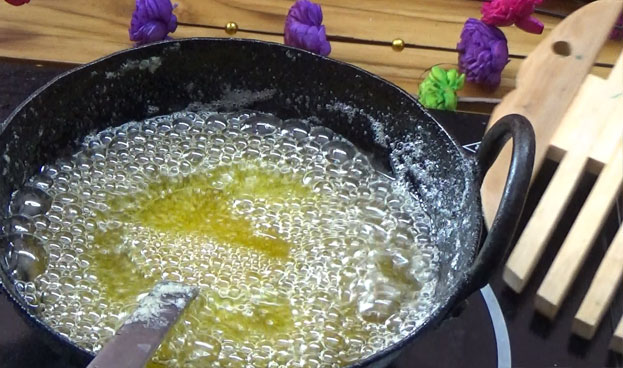 Rich & healthy lunch ready to serve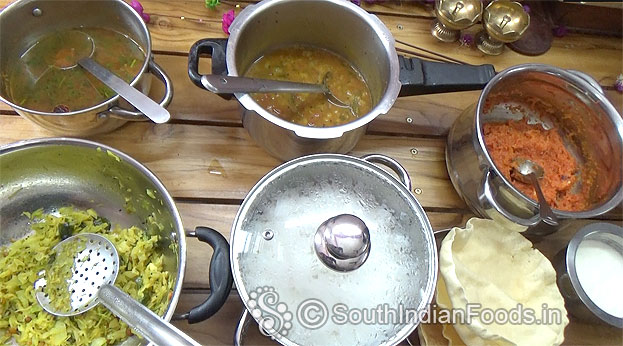 Serve rice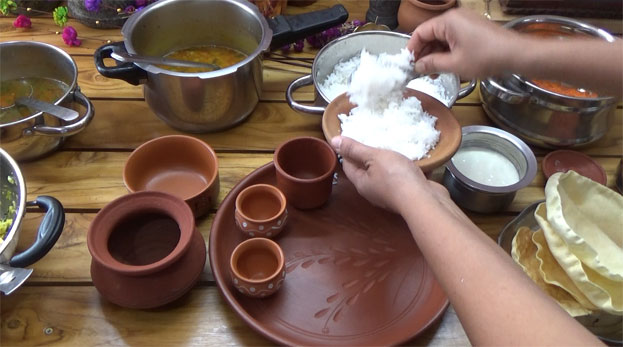 Sambar, rasam ......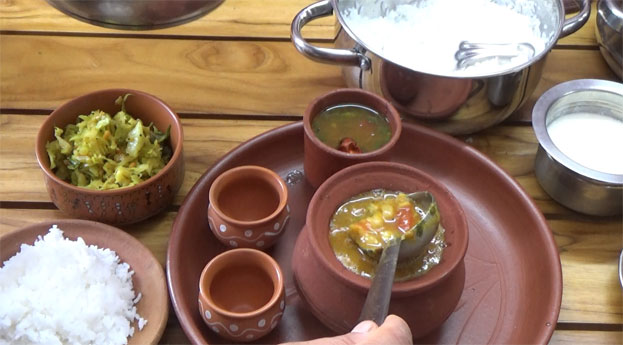 Perfect lunch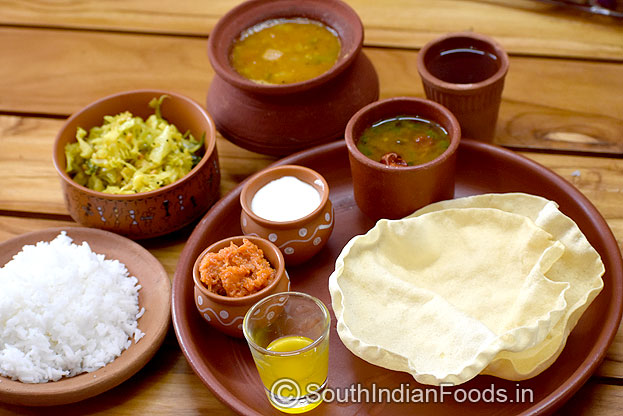 Great lunch with in 1 hour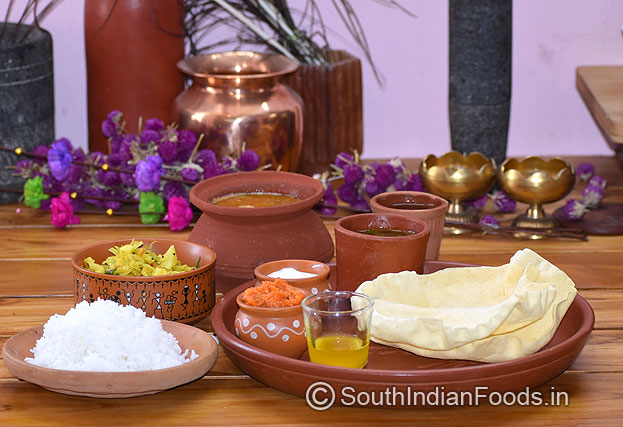 Rate this recipe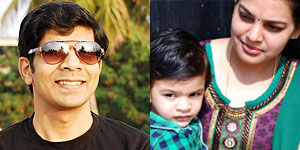 About Us
You may also like these recipes

Palak Paneer
When my son rejected Keerai Porial, I offered him...
Read More >>

Sambar without vegetables
Moong dal [mung bean...
Read More >>

Japanese Rice Noodles
Japanese rice noodles - 150..
Read More >>

Lemon pickle
Lemon – 9. Gingelly oil – 50 ml. Mustard seeds – 1 tbsp...
Read More >>

Senai kizhangu chips
Senai kizhangu [Elephant foot yam] – half...
Read More >>

Green gram payasam
Green gram – 1 cup. Jaggery – ¼ cup [grated]...
Read More >>
Recipes by Categories