Venpoosani sambar | White pumpkin sambar

By
Sridher
Cuisine Style: Tamil Nadu, South India | Cooking Time: 15 minutes | To Serve: 4 | Take with: Idli, Dosa, Rice | Type : Sambar, Gravy, kulambu, curry, masala.
Ingredients
Venpoosani [White pumpkin] - 1 cup [reove skin, cut into cubes]
Sambar Onion [shallots, chinna vengayam] – 7 [peel the skin & wash]
Garlic - 2 cloves [mashed]
Moong dal – 4 tbsp
Green chilli – 1
Dry red chilli -1
Curry leaves – 1 spring
Coriander leaves – 2 springs [chopped]
Tamarind water – 3 tbsp
Turmeric powder – ¼ tsp
Red chilli powder– ½ tsp
Fenugreek powder- 1 tbsp [dry roast fenugreek seeds then grind]
Coriander, cumin, pepper powder - 1 tbsp [dry roast seeds, let it cool & grind]
Mustard seeds – 1 tbsp
Urad dal – ½ tbsp
Jaggery – 1 tbsp [grated]
Asafetida a pinch
Salt to taste
Oil – 2 tbsp
Water as needed
Method
Boil moong dal with turmeric powder in an open pan for 20 min.
Parboil White pumpkin
Heat pan with oil add mustard seeds, let it crackle then add urad dal.
Add green chilli and dry red chilli sauté & curry leaves
Then add onion &garlic sauté well.
Add fenugreek powder sauté.
Add Parboiled White pumpkin, turmeric powder, & red chilli powder sauté.
Add boiled moong dal, and tamarind water let it boil.
Add coriander, cumin & pepper powder mix well
Then add jaggery and salt mix well cut off heat.
Add chopped coriander leaves and serve hot with rice
White pumpkin sambar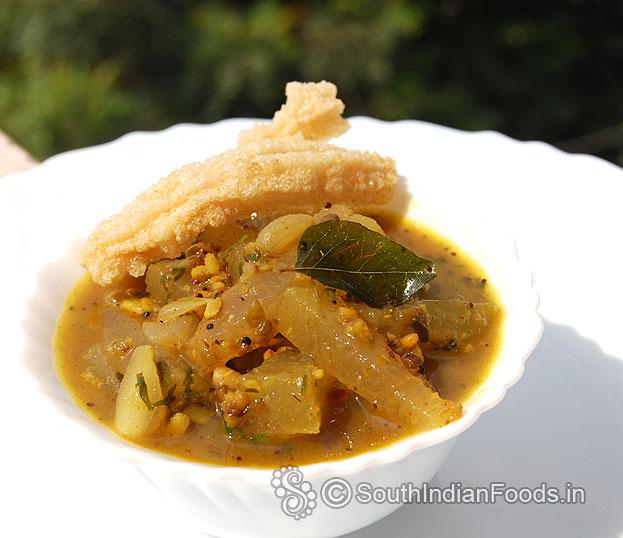 Rate this recipe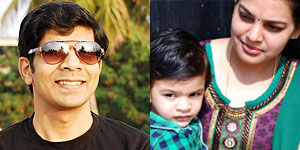 About Us
You may also like these recipes

Raw banana kofta curry
Raw banana – 1 [boiled...
Read More >>

Kuthiraivali rice
Kuthiraivali rice (Barnyard millet) - 1 cup. Water - 2 cup...
Read More >>

Aloo Rajma Cutlet
Rajma - ½ cup [soaked and boiled]. Rajma - ½ cup...
Read More >>

Beetroot Burfi
This Beetroot coconut burfi from our innovative kitchen...
Read More >>

Lemon poha
Aval [poha or Flattened rice] – 1 cup. Peanuts – ¼ cup...
Read More >>

Karamani vadai
Karamani [Cowpea, Lobia, Black eyed pea]...
Read More >>

Crispy okra
Slice okra [ladies finger] alongside and cut into long...
Read More >>

Adai
Toor dal – 1 cup. Bengal gram – ¾ cup. Idli rice – 2 cup...
Read More >>

Neer dosa
Sona masoori rice – 1 cup. Grated coconut...
Read More >>

Chana masala
White chickpeas – 1 cup [Boiled]. Tomato – 2...
Read More >>
Recipes by Categories