Dahi puri-How to make-Step by step photos

By
Sridher
Cuisine Style: Maharashtra, India | Cooking Time: 25 minutes | To Serve: 4 | Type: Special
Ingredients
Puri [Small] - 7
Curd – 1 cup [ Add 1 tbsp sugar & salt beat well till cream consistency]
Potato - 1 cup [boiled, chopped]
Carrot – 1 tbsp [grated]
Beetroot – 1 tbsp [grated]
Green chutney – 2 tbsp
Sweet tamarind chutney – 3 tbsp
Plain sev – 4 tbsp
Puri [Ingredients & Method]
Wheat flour -1 cup
Rava – 1 tbsp
Salt to taste
Oil – 1 tbsp
Water as needed
Method for making pani puri
In a bowl mix all ingredients then make semi soft dough.
Divide the dough in to equal size balls.
Take a ball, roll it over on the flour, place it on the chapathi making stone, and Roll over chapthi roller from bottom to top, take it off and change the position.
Repeat the process till you get the round or equivalent to round shape.
Heat oil in a pan then deep fry till crisp & golden brown. Keep it aside
Green Chutney [Ingredients]
Coriander leaves -2 springs
Pudina (mint leaves) – 2 springs
Green chilli - 1
Ginger – 1 tbsp
Dry mango powder – ½ tbsp
Brown sugar – 1 tbsp
Salt to taste
Water as needed
Put all ingredients in a mixer jar finely grind
Sweet tamarind chutney
Tamarind – ½ lemon size [soak tamarind in water for 15 min]
Jaggery – 2 tbsp
Red chilli powder – ¼ tsp
Salt to taste
Squeeze & extract tamarind water
Add tamarind water in a pan let it boil
Add jaggery, red chilli powder & salt cook till thickens.
Method
Arrange puri on a plate, make ½ inch hole in the middle
Add potato, sweet tamarind chutney, green chutney, & curd
Sprinkle sev over the puri
Finally add grated carrot, beetroot & coriander leaves.
Serve immediately.
How to make Dahi puri- Stepwise pictures[Instant& Quick]
Boil potato, sprinkle salt, keep it aside
Add wheat flour, rava, salt, 1 tbsp oil mix well add water knead it make soft dough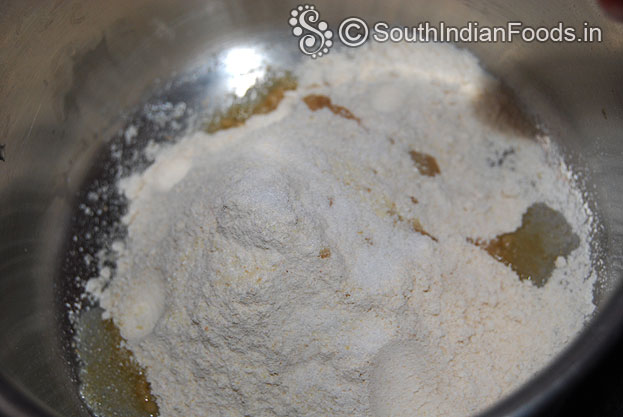 Dough is ready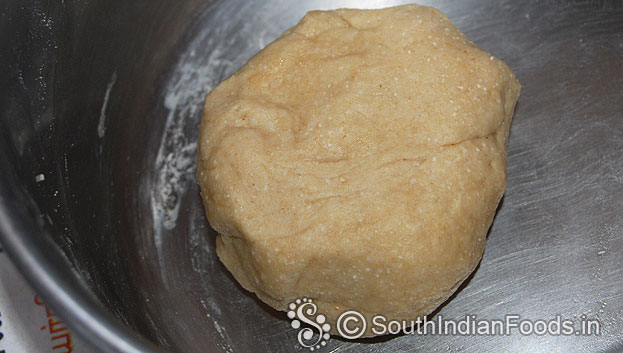 Divide the dough into equal size balls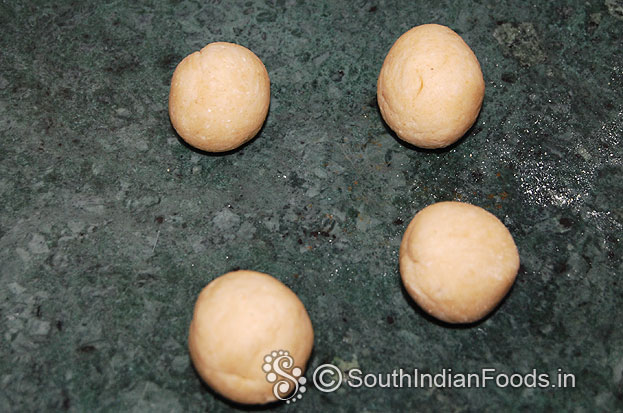 Sprinkle flour, roll out into small puri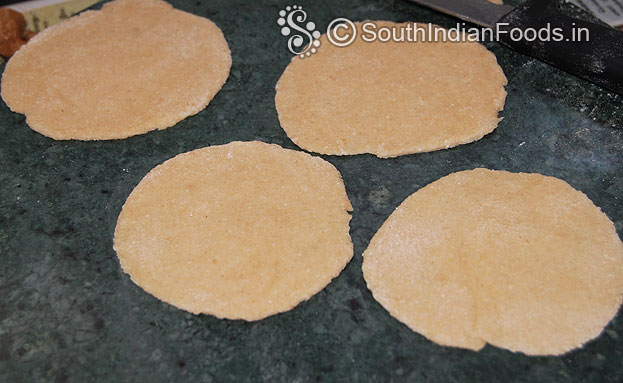 Heat oil, deep fry puris till crisp & golden brown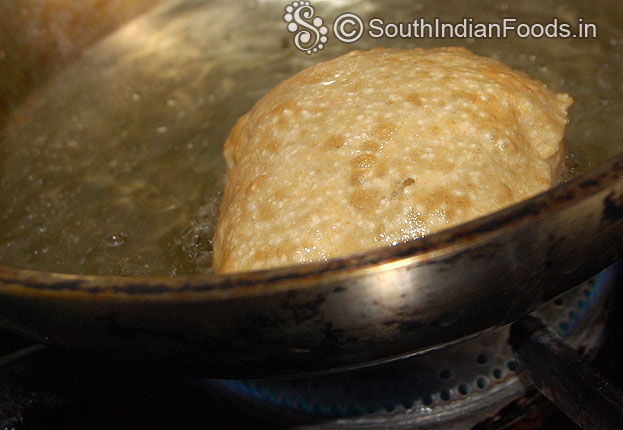 Add coriander, mint leaves, ginger, green chilli, dry mango powder, brown sugar, salt & water, finely grind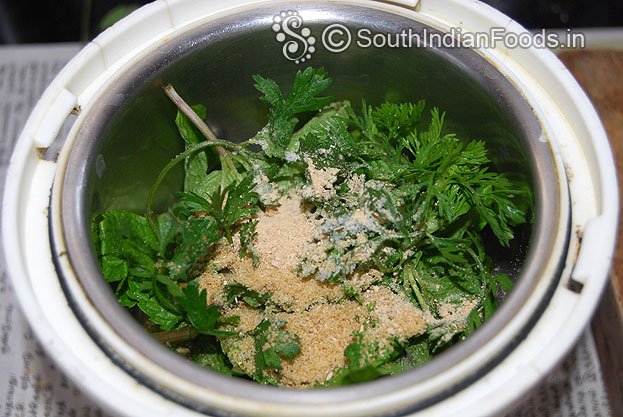 Green chutney is ready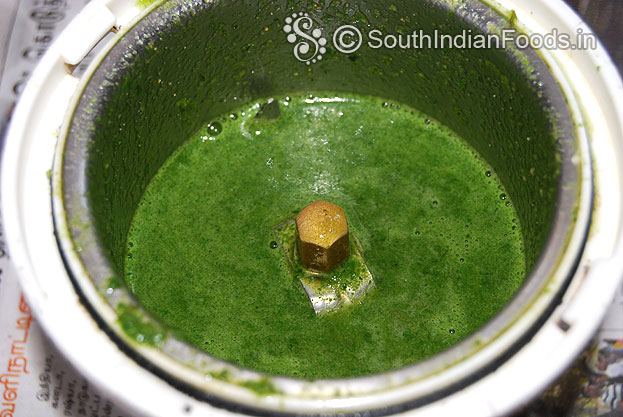 For sweet tamarind chutney:-Add tamarind water, jaggery, let it boil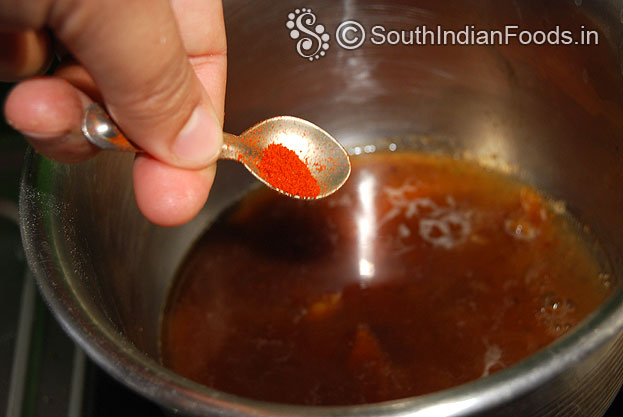 Add salt cook till it thickens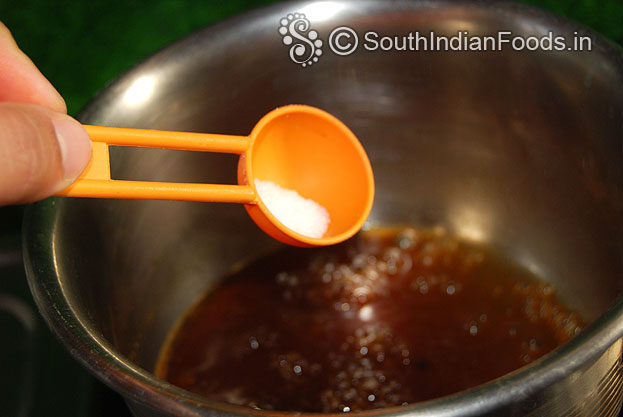 Arrange puris, add potato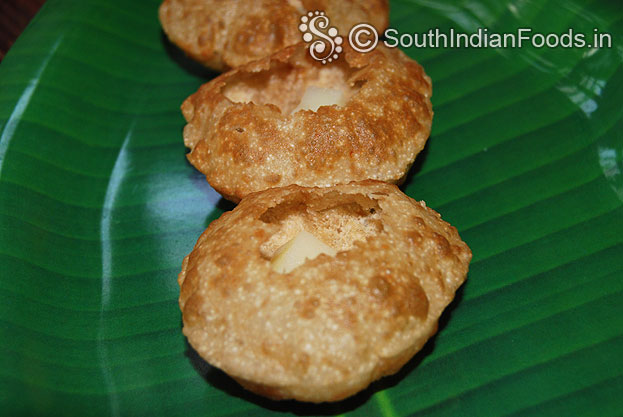 Add sweet tamarind chutney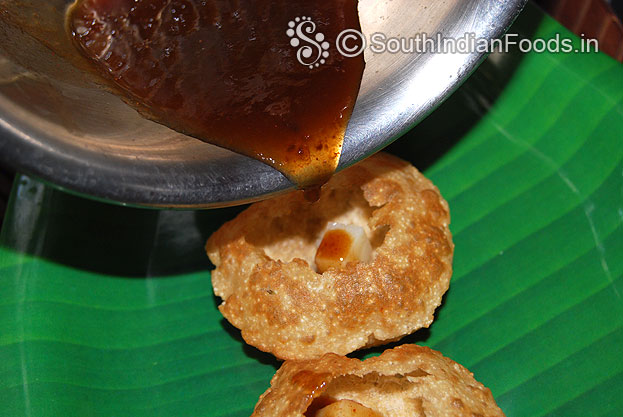 Add green chutney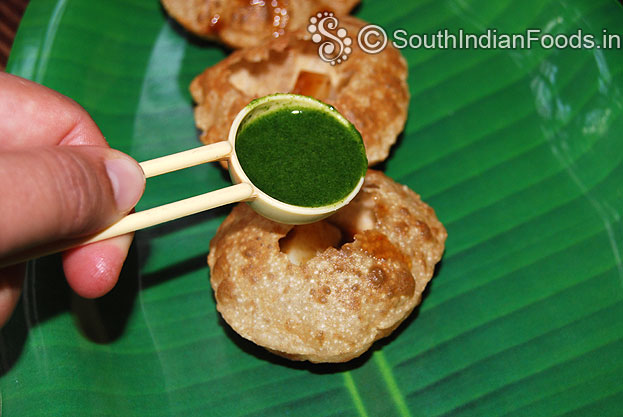 Add curd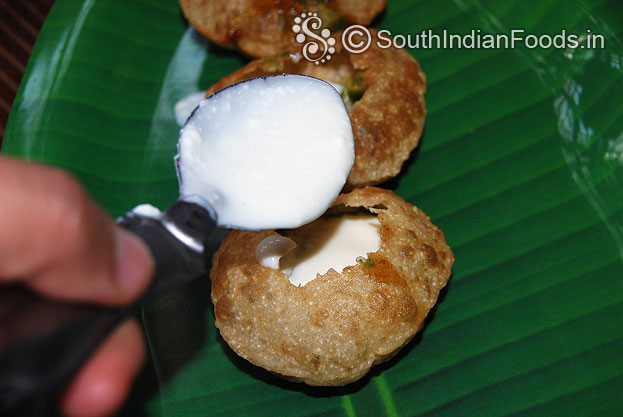 Sprinkle plain sev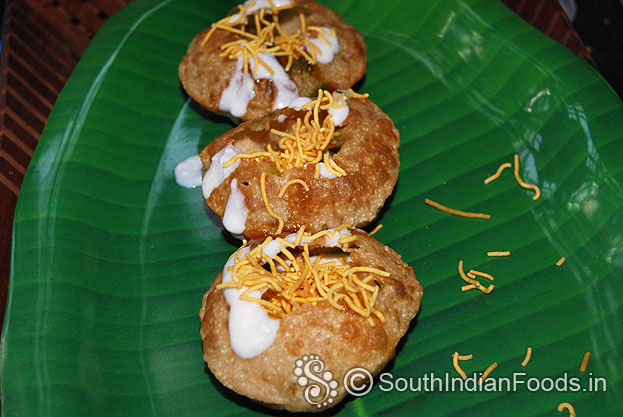 Add grated carrot & beetroot
Quick dahi puri snack for kids, Serve immediately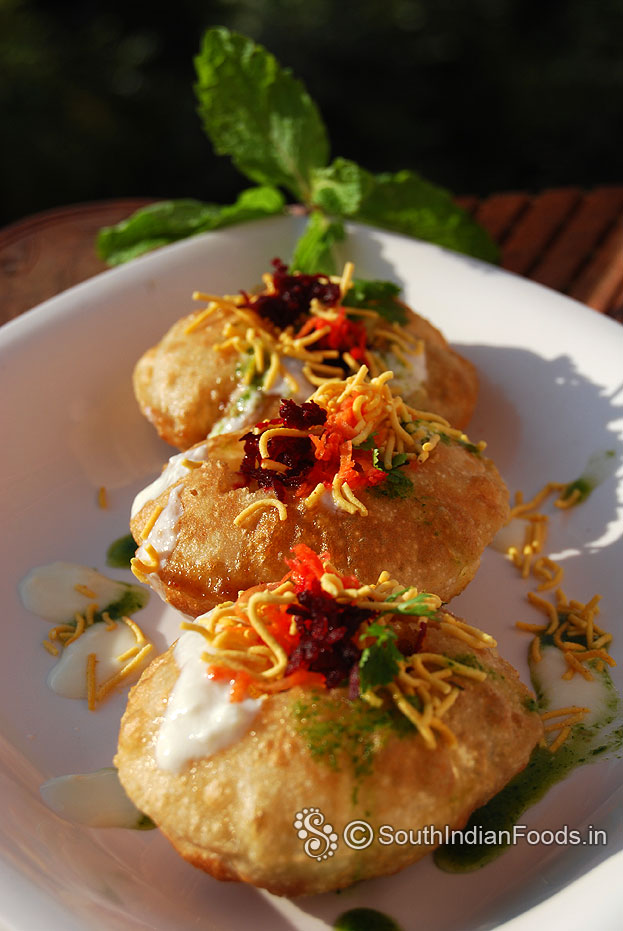 Dahi puri with sev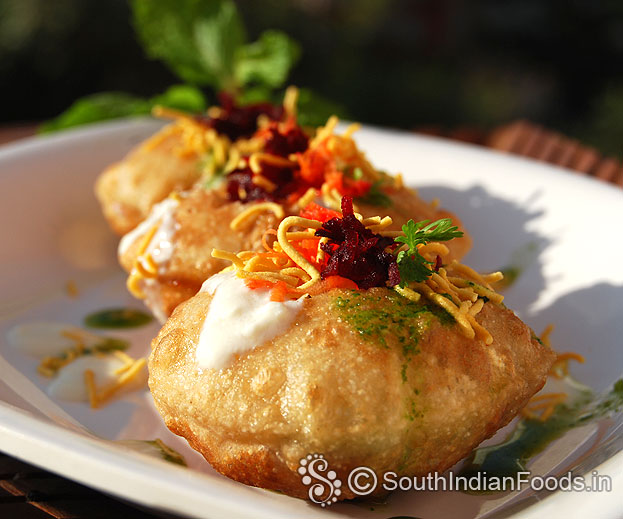 Dahi puri with carrots & beetroot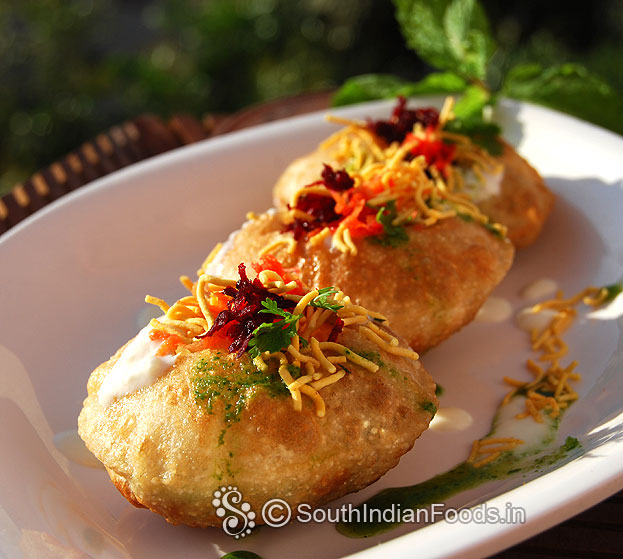 Rate this recipe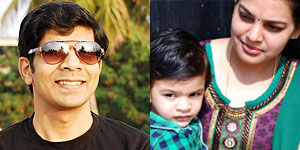 About Us
You may also like these recipes

Thinai sweet pongal
Thinai rice (Foxtail Millet) – 1 cup, Moong dal...
Read More >>

Adhirasam
Adhirasam is one of the traditional sweets...
Read More >>

Adai
Toor dal – 1 cup. Bengal gram – ¾ cup. Idli rice – 2 cup...
Read More >>

Vatha Kuzhambu
Fresh Turkey berry (Sundakai) - 1 Cup [Main Ingredient]...
Read More >>

Idiyappam
Rice flour – 1 cup. Oil – 2 tbsp. Salt to taste...
Read More >>

Neer dosa
Sona masoori rice – 1 cup. Grated coconut...
Read More >>

Tamarind ragi semiya
Ragi semiya [Anil] – 2 cup [200 gm]. Tamarind...
Read More >>

Ragi Dosa
Whole ragi - 3 cups. Whole Urad Dal - 3/4...
Read More >>

Varagu arisi pongal
Varagu rice (kodo millet) - 1 cup. Moong dal - ¼ cup...
Read More >>

Samai pongal
Samak rice (Little Millet) – 1 cup, Moong dal- ¼ cup, Ghee...
Read More >>

Coconut Rice
Rice -2 cups [boiled]. Grated Coconut-1 cup. Mustard...
Read More >>
Recipes by Categories