Pudalangai sambar | Snake gourd sambar-How to make-Step by step photos & Video

By
Gunaselvi Sridher
Cuisine Style: Tamil Nadu, South India | Cooking Time: 15-20 minutes | To Serve: 4 | Take with: Idli, Dosa, Rice, Chapathi | Type : Sambar, Gravy, kulambu, curry, masala.
Ingredients
Pudalangai[Snake gourd, padwal ]– 2
Moong dal– 1/4 cup
Tamarind water – 3 tbsp [soak tamarind in warm water, squeeze &extract water]
Tomato – 1 [chopped]
Sambar Onion [Shallots] - 7
Dry red chilli -1
Green chilli – 1 [slit]
Garlic – 2 cloves
Curry leaves – 1 spring
Coriander leaves – 2 springs [chopped]
Turmeric powder – ¼ tsp
Red chilli powder – ½ tsp
Mustard seeds – 1 tbsp
Bengal gram – 1 tbsp
Urad dal – 1 tbsp
Jaggery – 1 tbsp [grated]
Asafetida a pinch
Salt to taste
Oil – 2 tbsp
Water as needed
For roasting and grinding ingredients
Fenugreek seeds – 1 tbsp [dry roast-grind separately]
Coriander seeds - 1 tbsp
Cumin seeds – 1 tbsp
Peppercorns – 4
Coconut – 2 tbsp [Grated]
Heat oil in a pan then roast above ingredients & grind to fine paste
Method
Boil moong dal with turmeric powder.
Wash & cut snake gourd in to thin stripes
Heat pan with oil then add mustard seeds.
Once it's spluttered add Bengal gram, urad dal & sambar onion sauté till soft.
Add garlic, dry chilli, green chilli & curry leaves sauté.
Then add fenugreek powder, asafetida sauté gently.
Add tomato sauté till soft.
Add snake gourd, turmeric & red chilli powder sauté for 2 min.
Add water cook till soft.
Add freshly ground paste & water [1/2 cup] mix well.
Then add tamarind water & let it boil till raw smell out.
Once its ready add jaggery and salt mix well.
Cut off heat & sprinkle coriander leaves, serve hot with rice, idli or dosa.
How to make Pudalangai sambar / Snake gourd sambar video
How to make Snake gourd sambar -Step by step photos
snake gourd sambar ingredients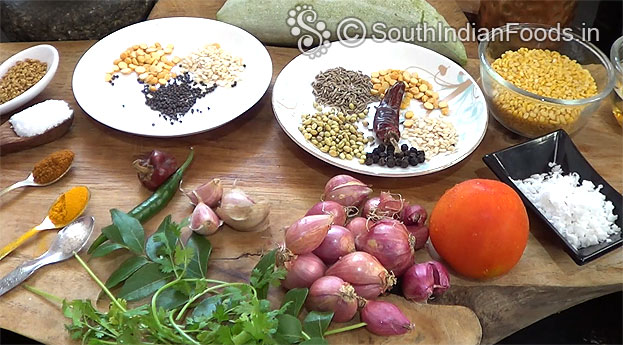 Wash moong dal
Boil with turmeric powder till soft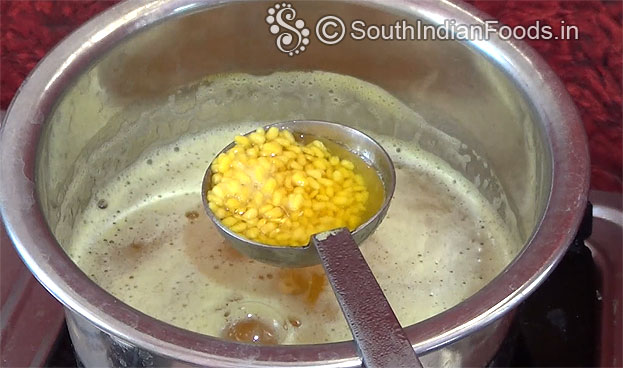 Now its ready, cut off heat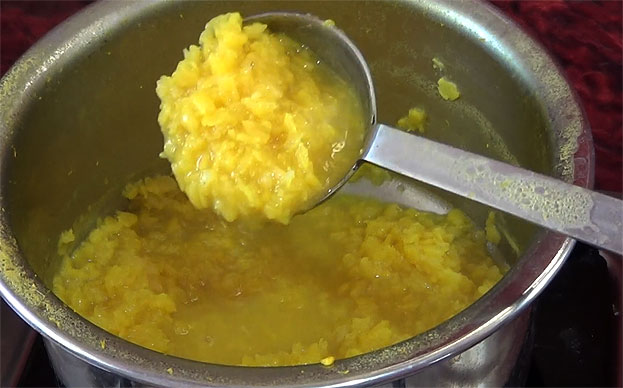 Dry roast fenugreek seeds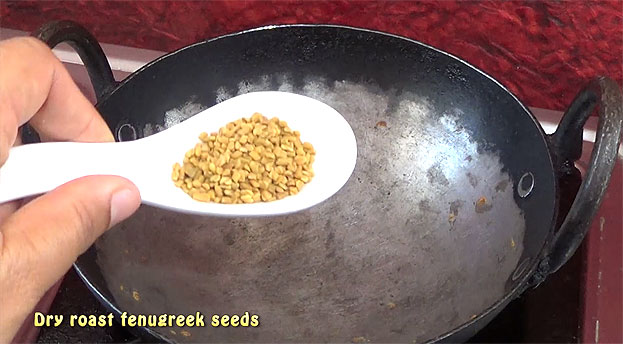 Now its ready, cut off heat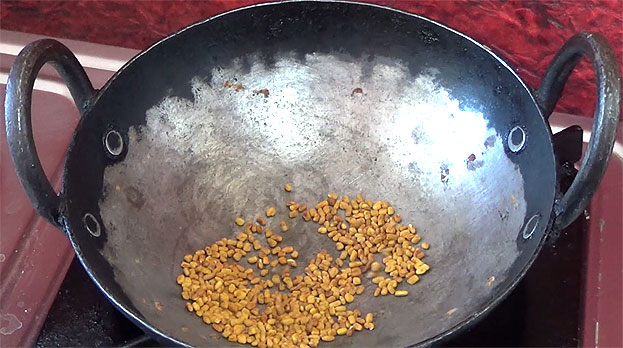 Put roasted fenugreek in a stone mortar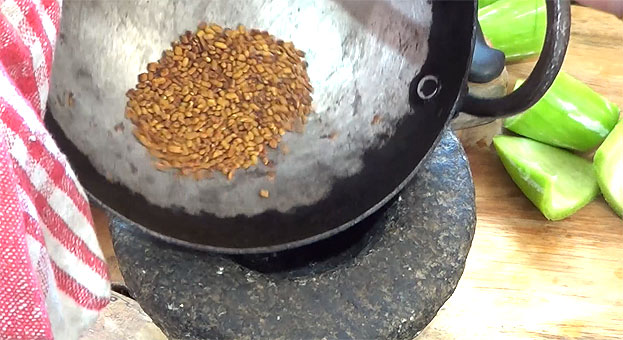 Coarsely grind with stone pestle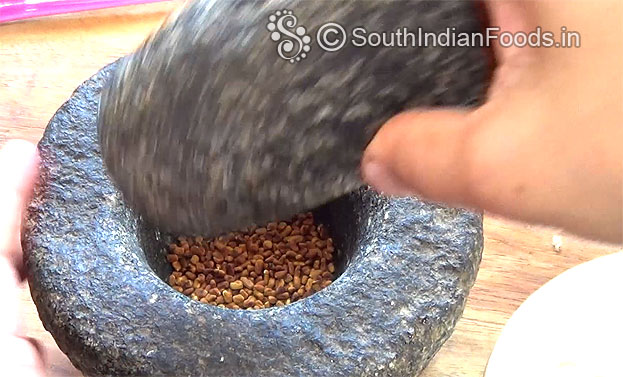 Coarsely grind fenugreek ready, keep it aside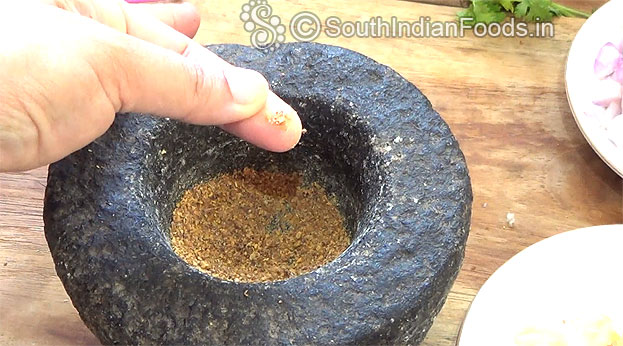 Soak tamarind for 10 min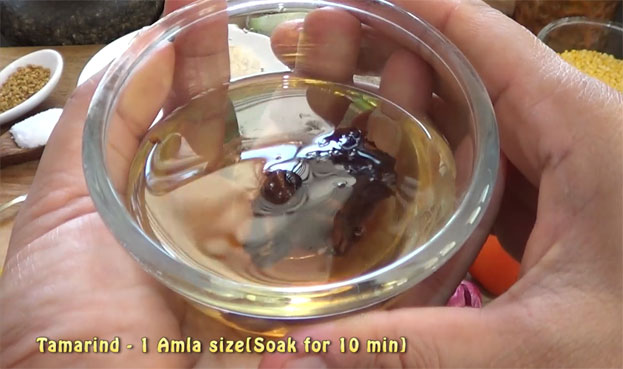 Take 2 snake gourd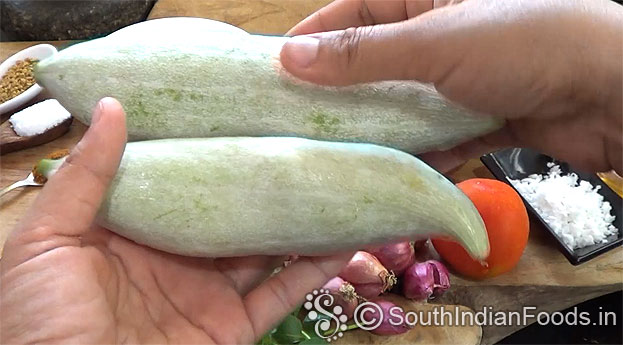 Wash & Cut into stripes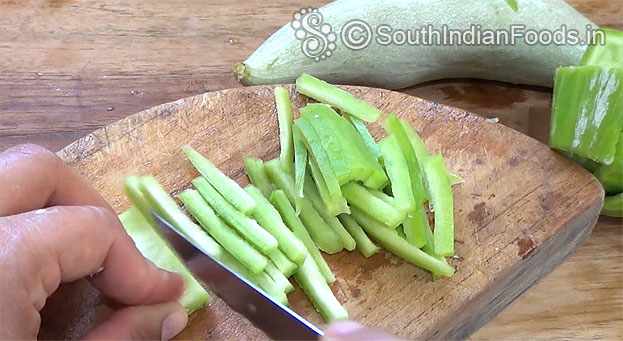 For roasting & grinding ingredients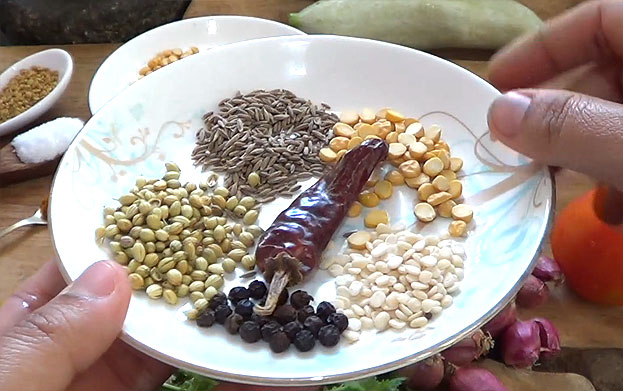 Heat 1 tbsp oil, add all ingredients & coconut, roast till light brown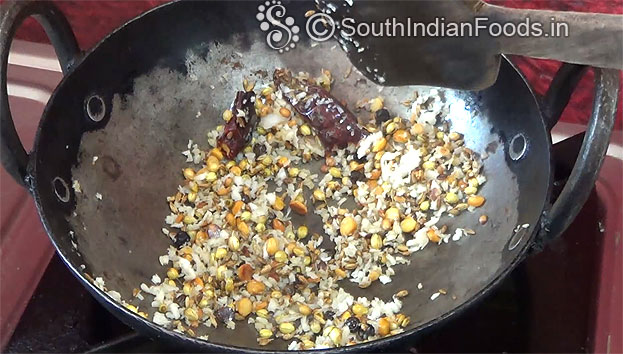 Put it in a mixer jar coarsely grind first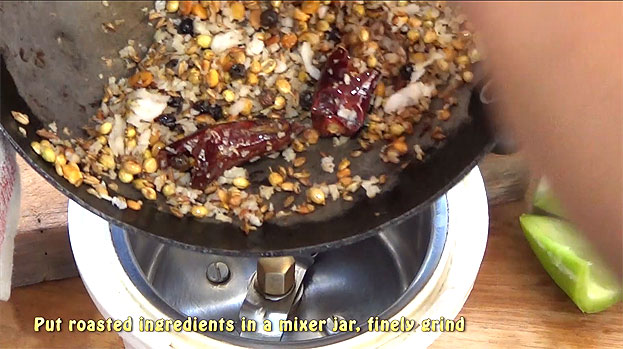 Add half cup water finely grind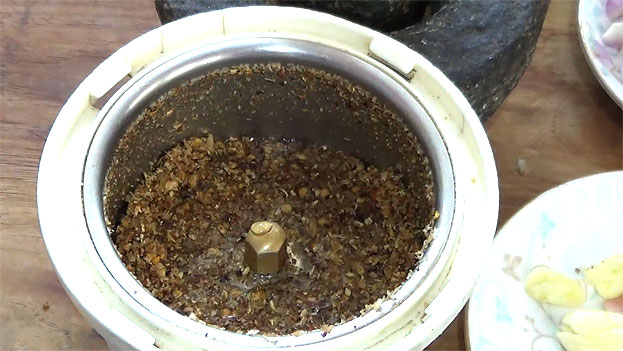 Heat 3 tbsp oil, add mustard, chana dal, urad dal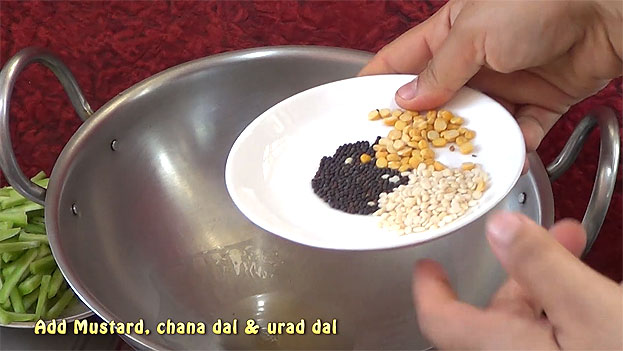 Add curry leaves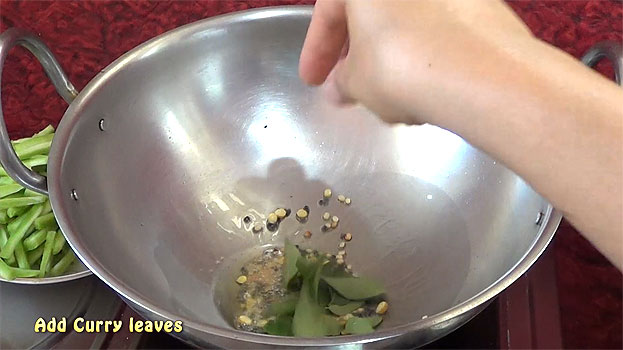 Add asafoetida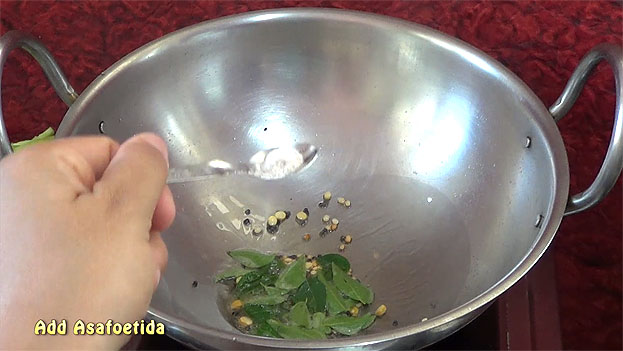 Add onion saute till soft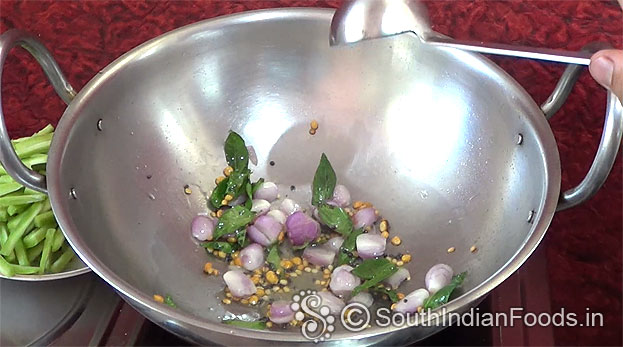 Add garlic, dry red chilli & green chilli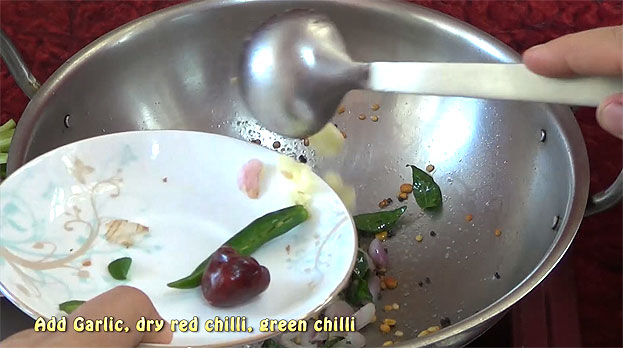 Add ground fenugreek powder saute for 2 min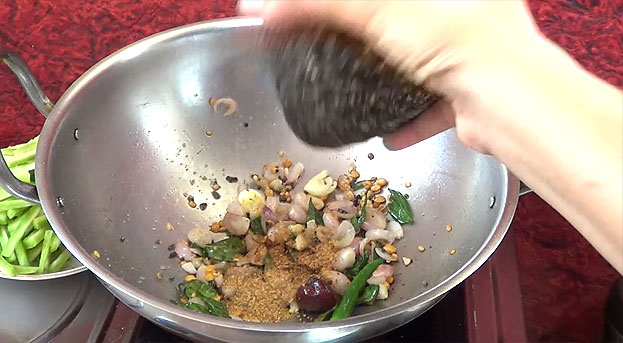 Add tomato saute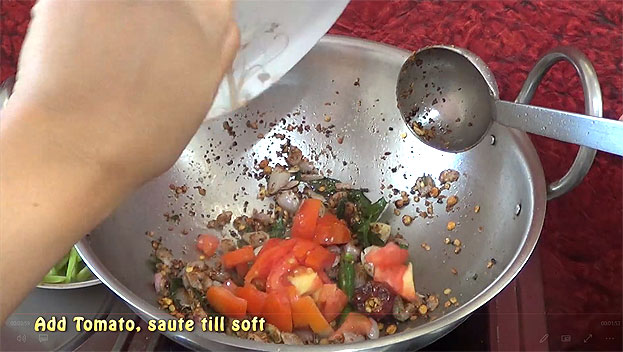 Add snake gourd, red chilli powder saute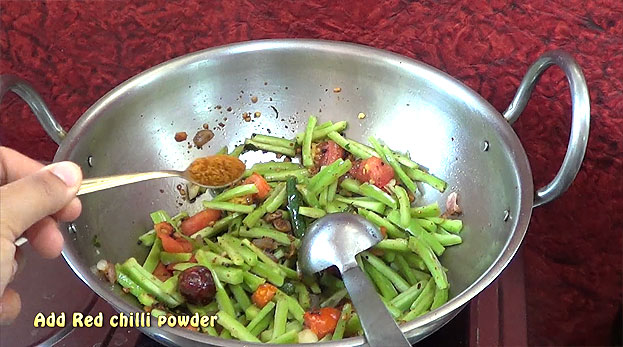 Add turmeric powder saute for 3 min or saute till raw smell out from snake gourd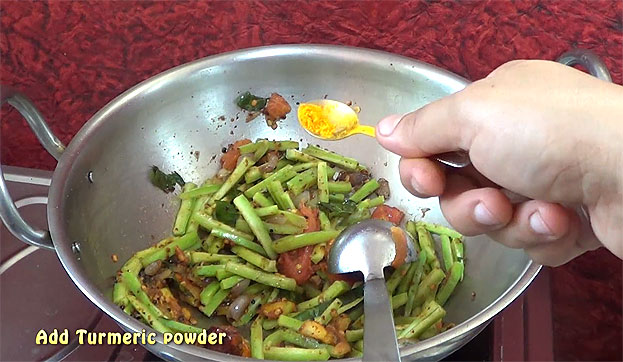 Add 1 cup water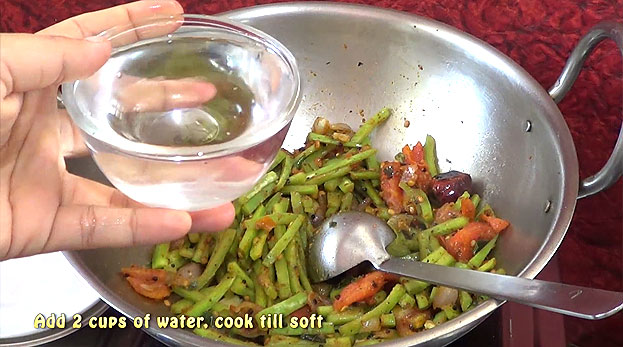 Cook till soft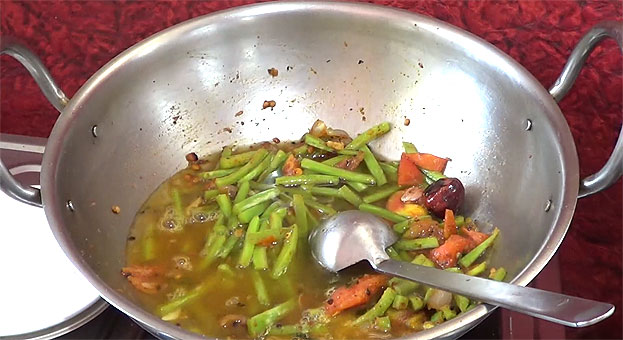 Snake gourd perfectly cooked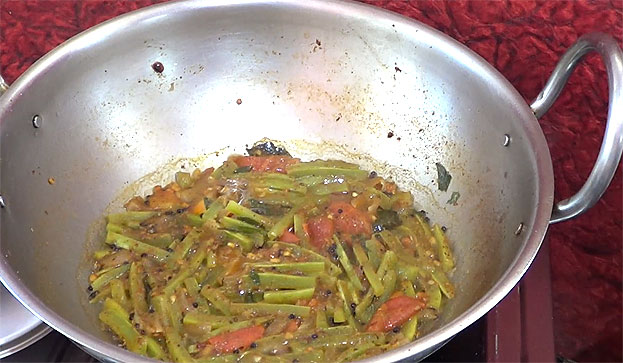 Add ground paste, let it boil for 3 mn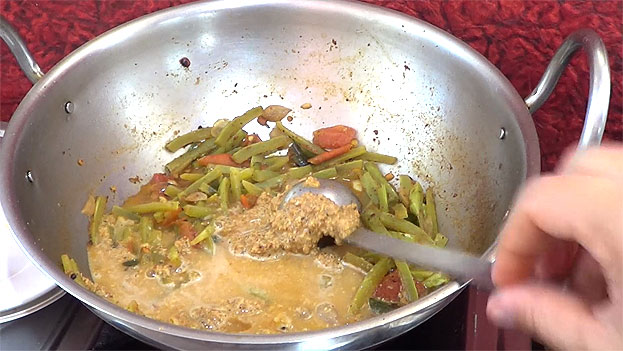 Add boiled moong dal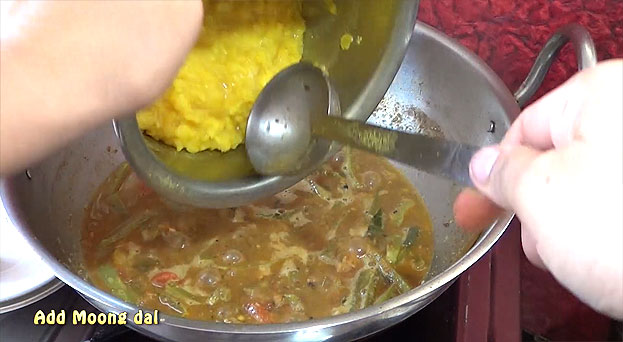 Add hot water, let it boil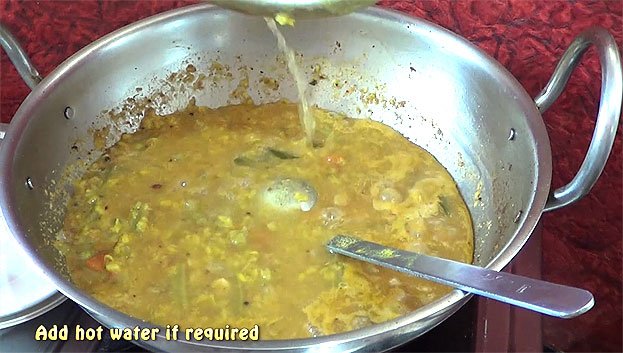 Add tamarind water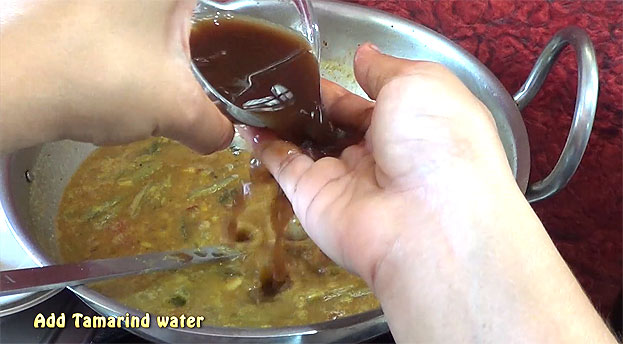 Add salt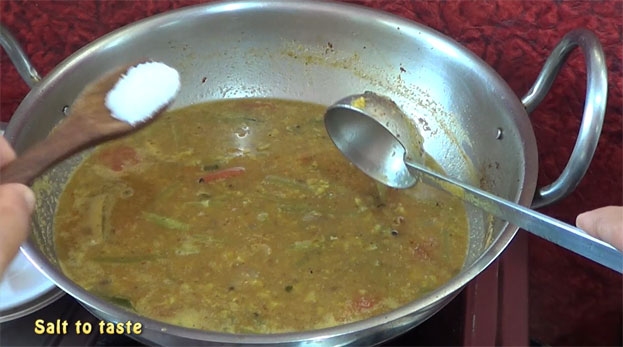 , let it boil till raw smell out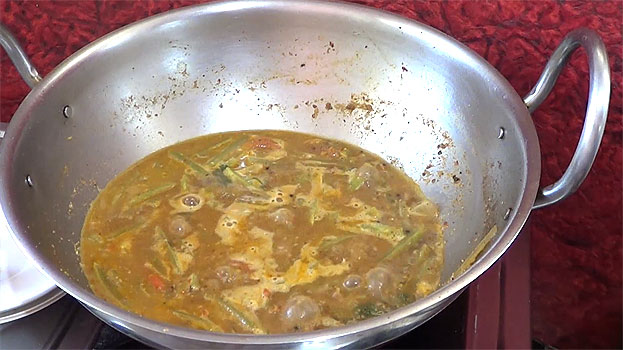 Add jaggery let it boil for 5 min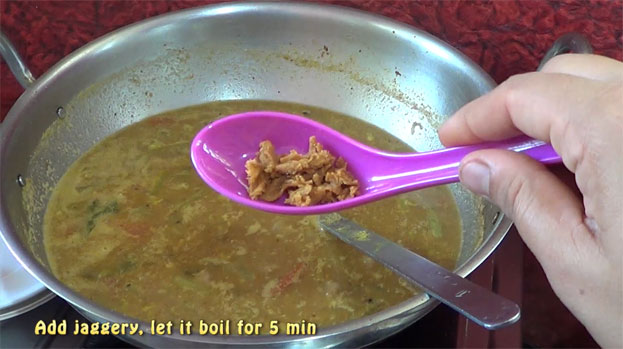 Add coriander leaves, cut off heat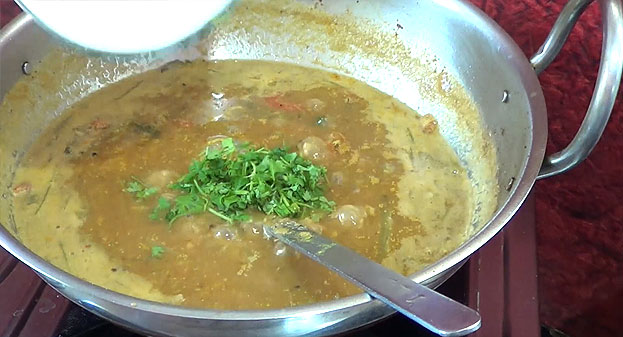 Pudalangai samabr ready, serve hot with rice, chapathi, idli or dosa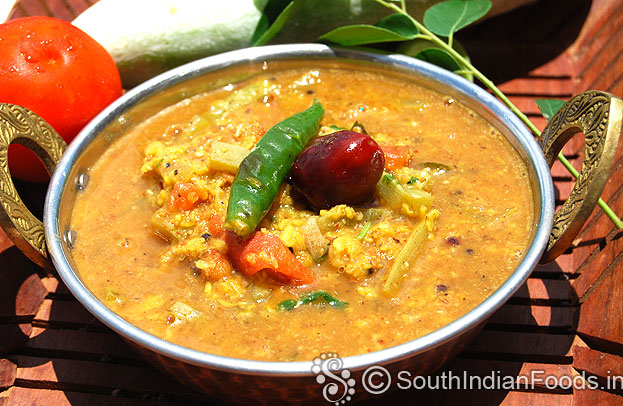 Pudalangai pasi paruppu sambar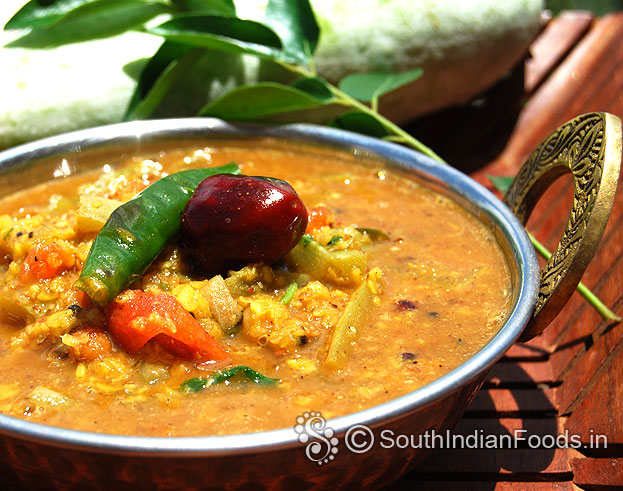 Snake gourd moong dal sambar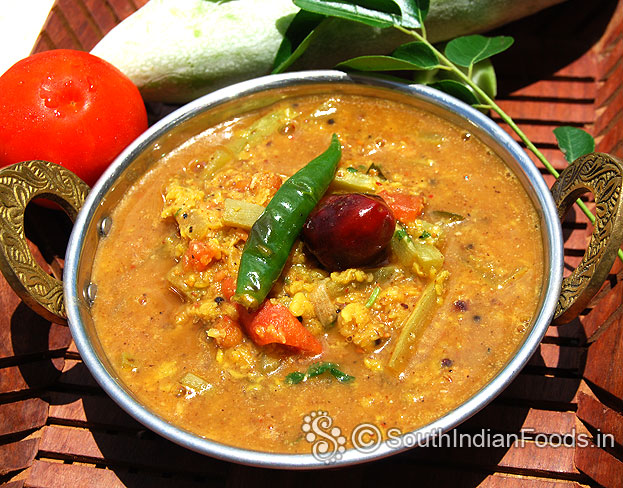 Rate this recipe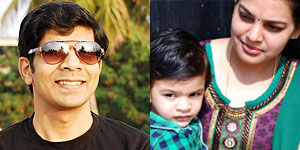 About Us
You may also like these recipes

Adhirasam
Adhirasam is one of the traditional sweets of...
Read More >>

Kaja Sweet
Kaja is a traditional Andhra sweet which has crispy...
Read More >>

Kollu rasam
Kollu [Horse Gram] – ¼ cup. Onion – ½ [sliced]. Garlic...
Read More >>

Penne Rigate Pasta
Penne Rigate Pasta - 200 g. Black olive - 4[sliced]...
Read More >>

Fried Rice
Put soaked (1 hr) basmati rice in boiling water and stir...
Read More >>

Lemon poha
Aval [poha or Flattened rice] – 1 cup. Peanuts – ¼ cup...
Read More >>

Coriander sago upma
Sago [big] – 1 cup. Onion -1 [finely chopped]...
Read More >>
Recipes by Categories