Cripsy potato smiles with simple ingredients-How to make-Step by step photos with Video

By Gunaselvi
Sridher
Cuisine Style: India | Cooking Time: 10 to 15 minutes | To Serve: 4 | Type : Snacks | Take with: Tomato sauce, Green Chutney
This is simple and unique potato smiles recipe without corn flour, cheese or bread crumbs. Perfect evening or tea time snack with potato and rice flour. Super crispy outside and soft inside. Compare to frozen crispies this will rock.
Main Ingredients
Potato[Aloo] - 2
Rice flour - 1/4 cup
Ginger, garlic - 2 tbsp [grated]
Garam masala powder - 1 tbsp
Pepper powder- 1 tsp
Salt to taste
Oil for deep frying
Preparation
Peel off the potato skin, wash then boil till soft then mash well & let it cool.
In a bowl add mashed potato, rice flour, salt, garam masala, grated ginger garlic, pepper powder mix well make soft dough.
Keep the mixture in the refrigerator for 25 minutes to avoid stickiness while making balls
Place dough in a butter sheet, sprinkle rice flour, roll out into thick sheet.
Cut into circles, using straw make eyes and using spoon make mouth.
Heat oil in a pan, add raw smiles deep fry till crispy and golden brown
Once its ready, remove from oil, drain on absorbent paper
Serve hot with tomato sauce, chilli sauce or green chutney
How to make Potato smiles video
How to make Potato smiles -Step by step photos
Boil potato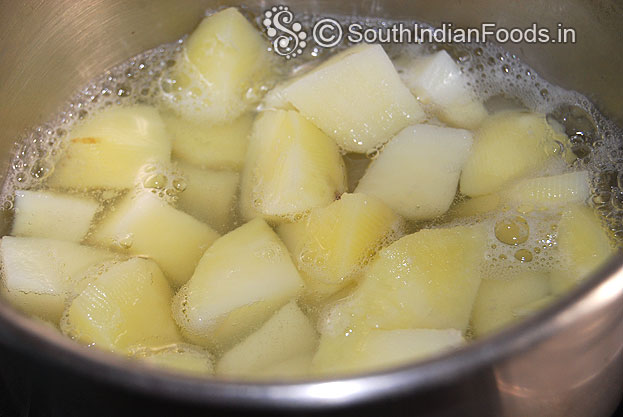 Drain water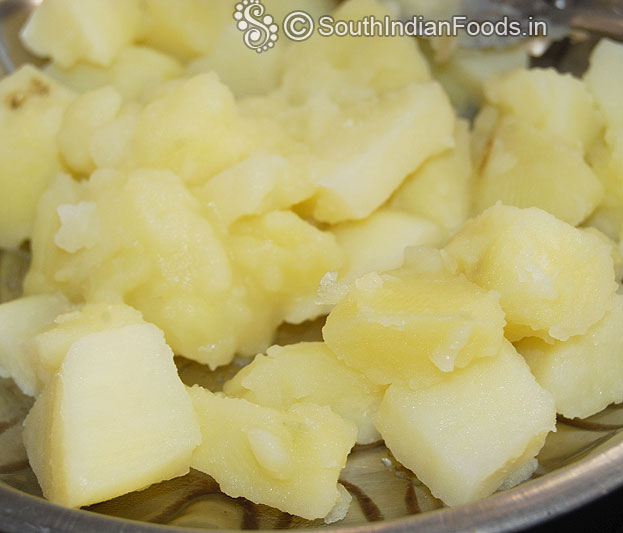 Mash well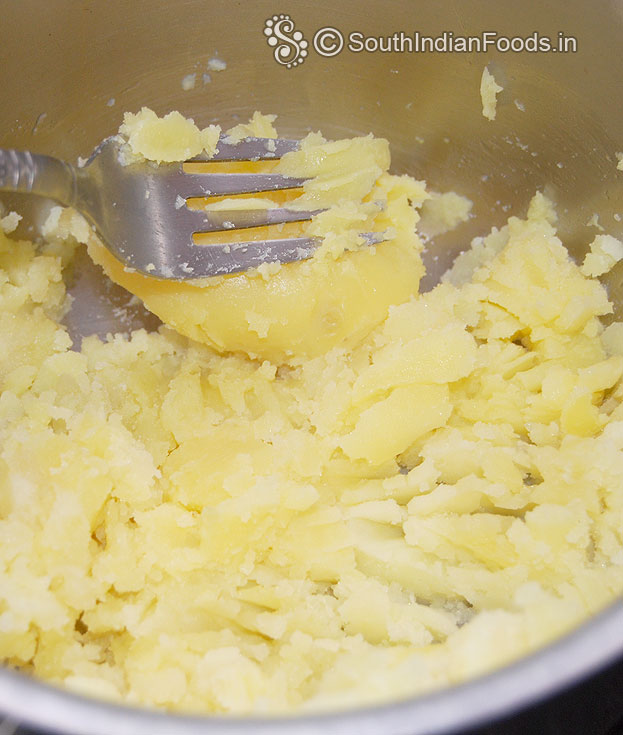 Add salt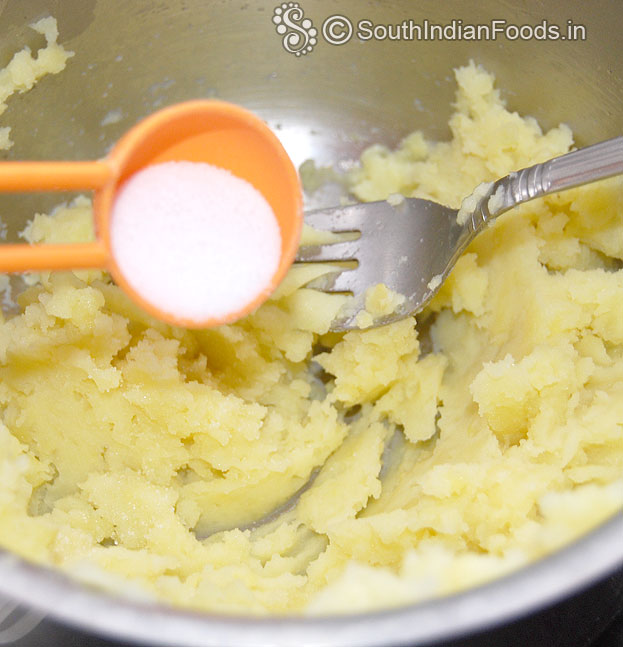 Add rice flour, pepper powder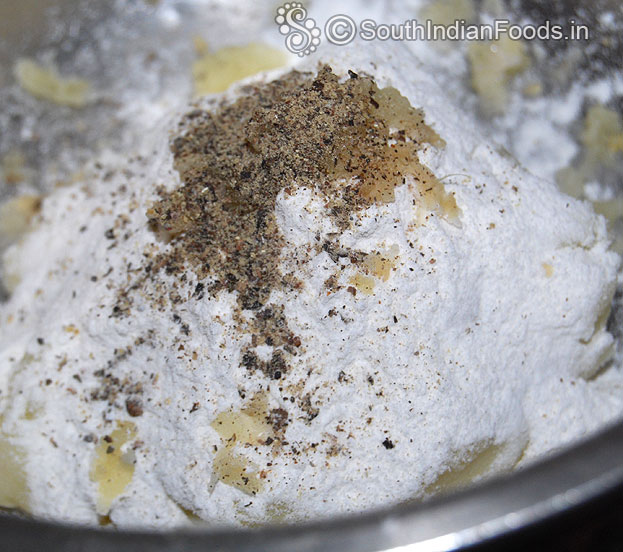 add garam masala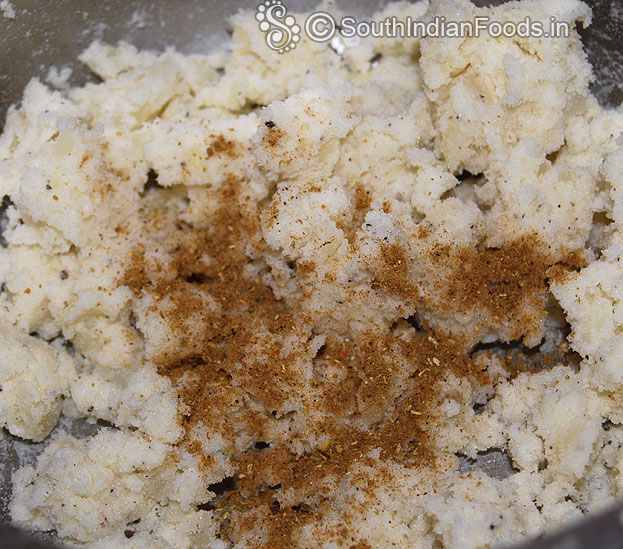 Mix well, make dough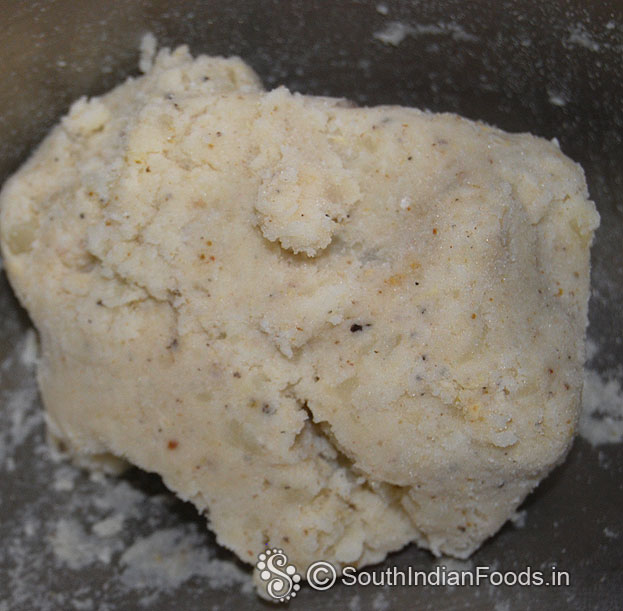 Sprinkle flour roll out into 3/4 inch sheet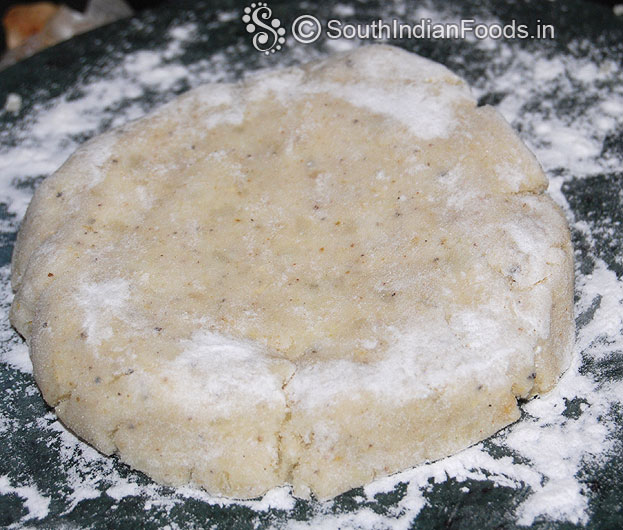 Now its ready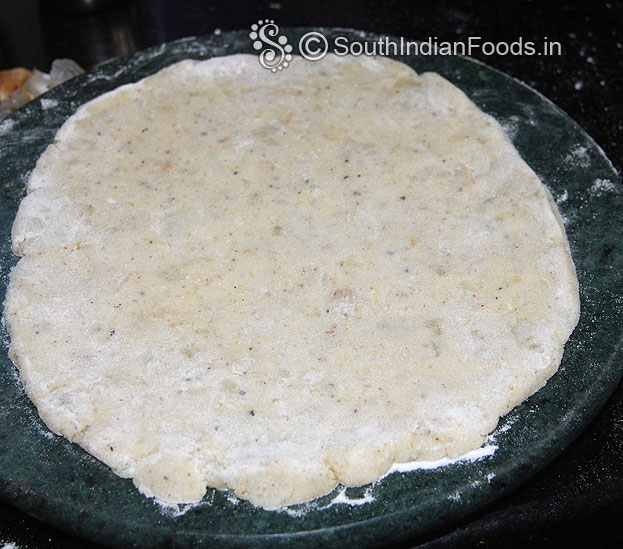 Cut into circles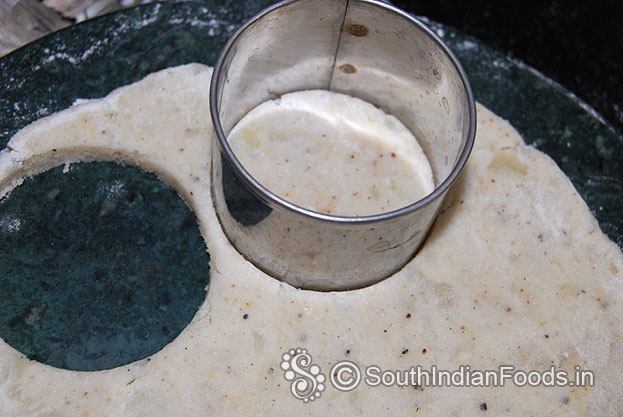 Make eyes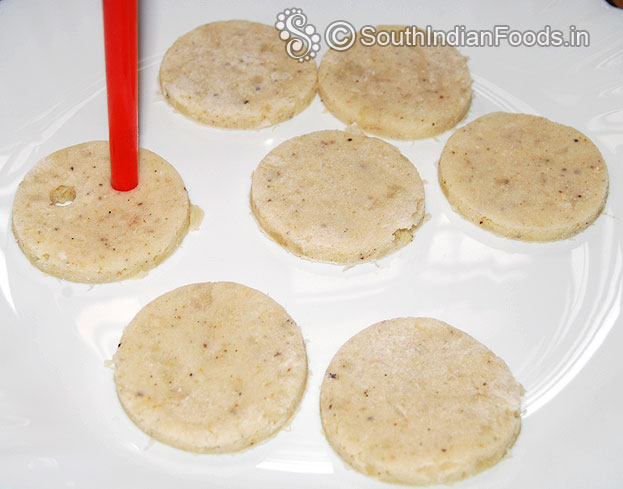 Make mouth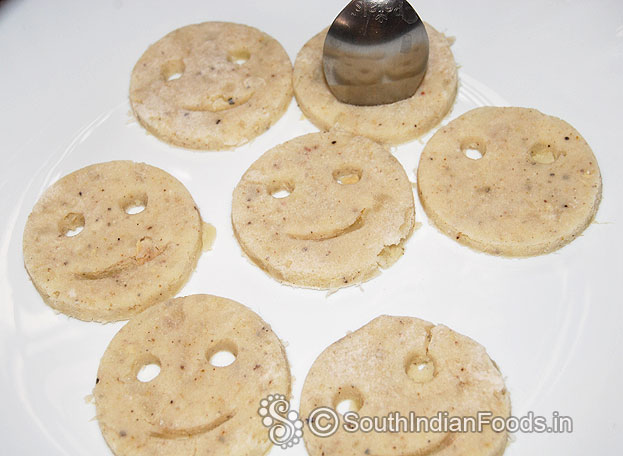 Heat oil, deep fry till crisp
Fry on medium flame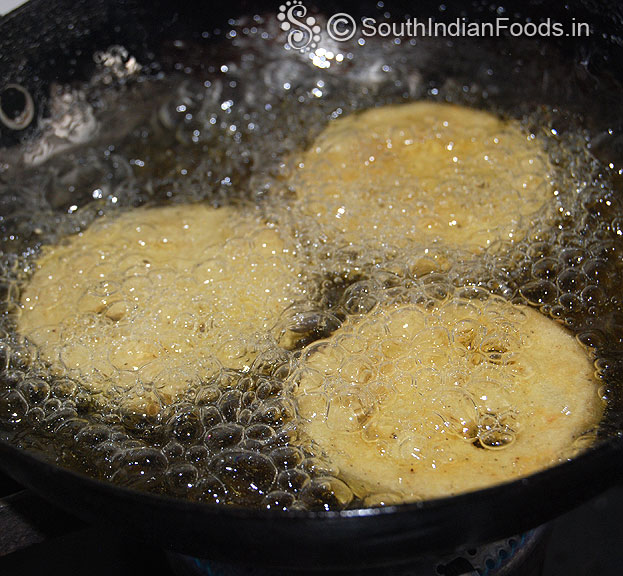 Flip over fry both sides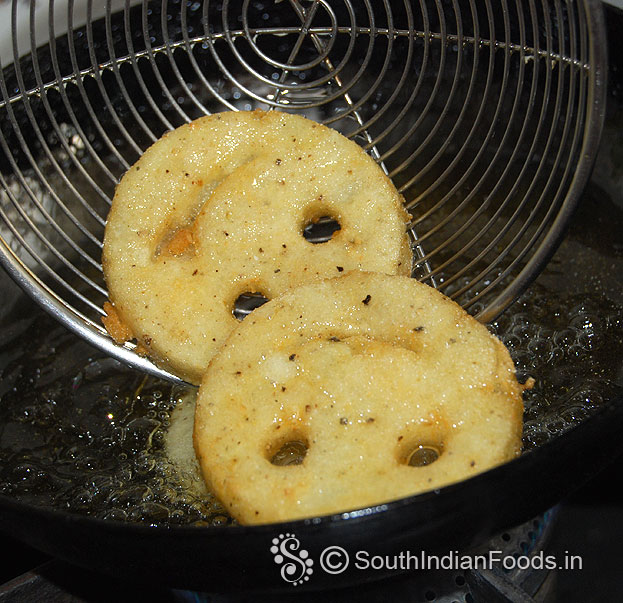 Flip over cook both sides till golden brown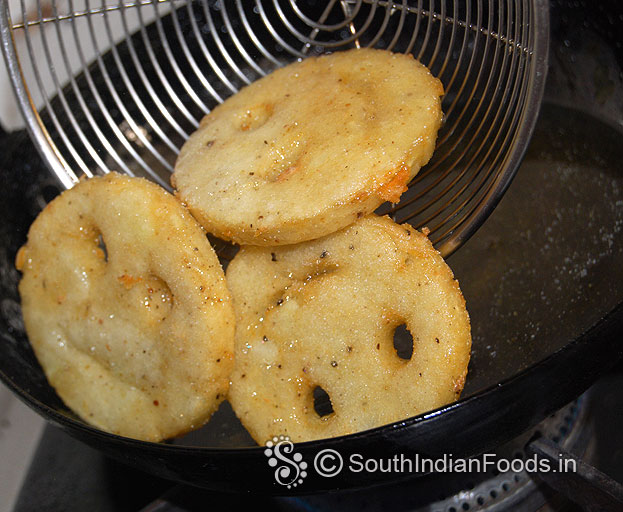 Crispy potato smiels ready, remove it from oil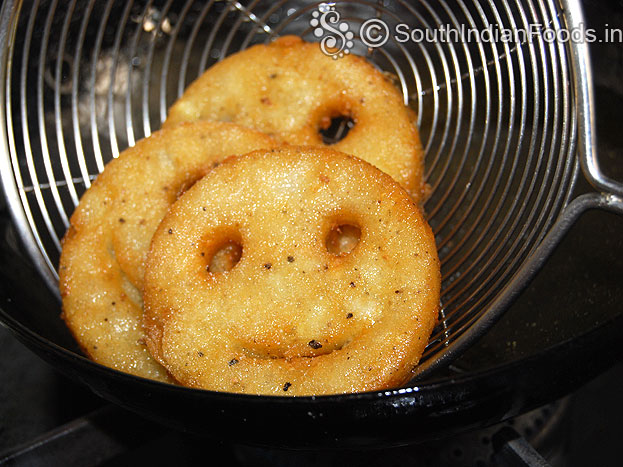 Drain on absorbent paper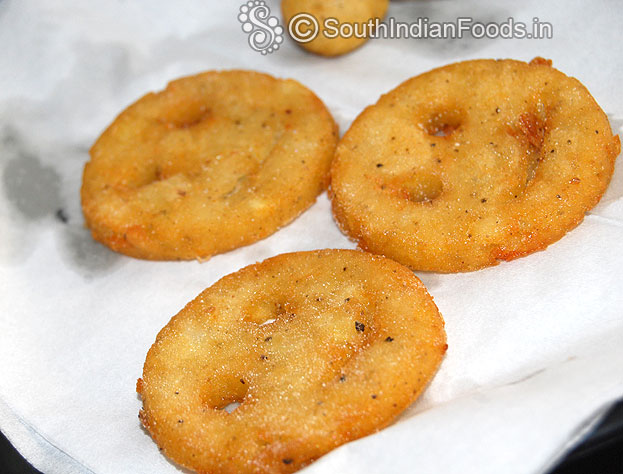 Crispy potato smiles ready, serve hot with chilli sauce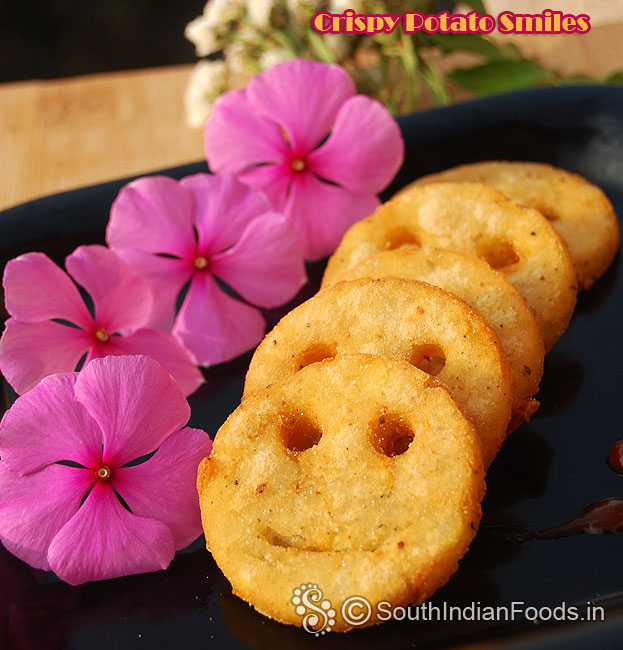 Perfect potato smiles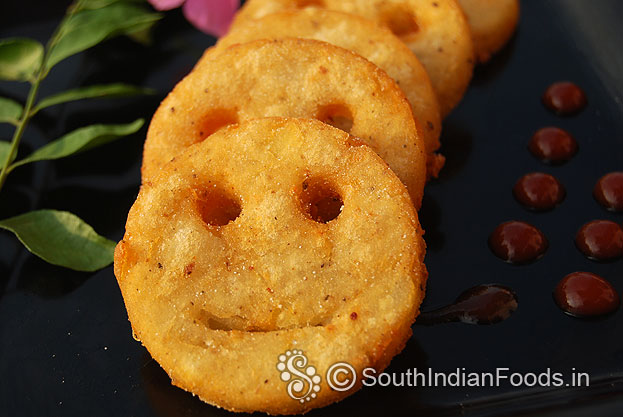 Aloo smiles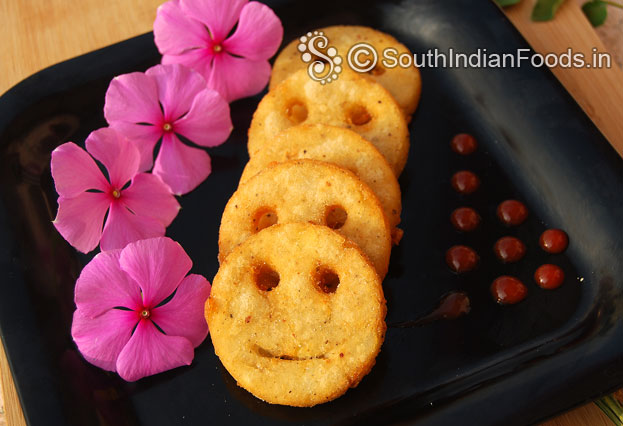 Homemade potato smiles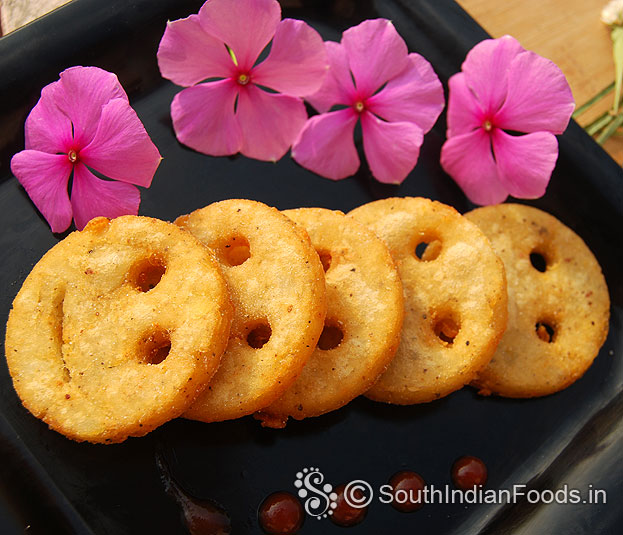 instant potato smiles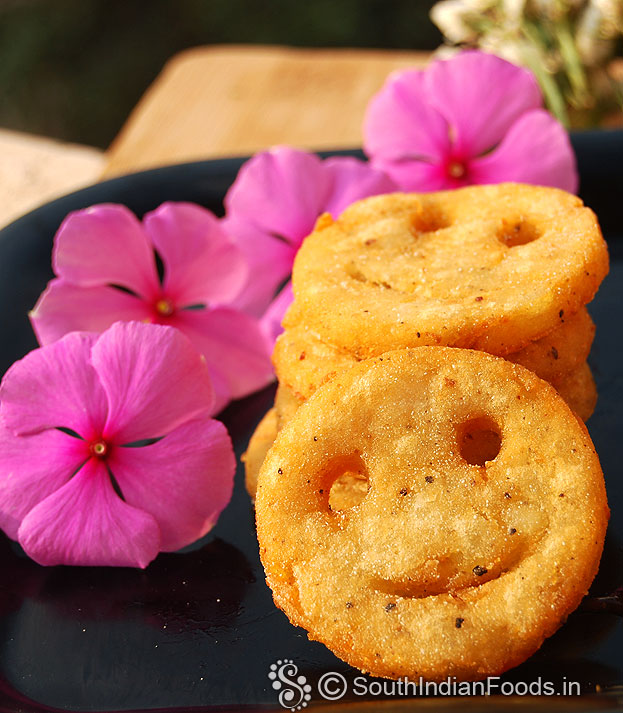 Best potato smiles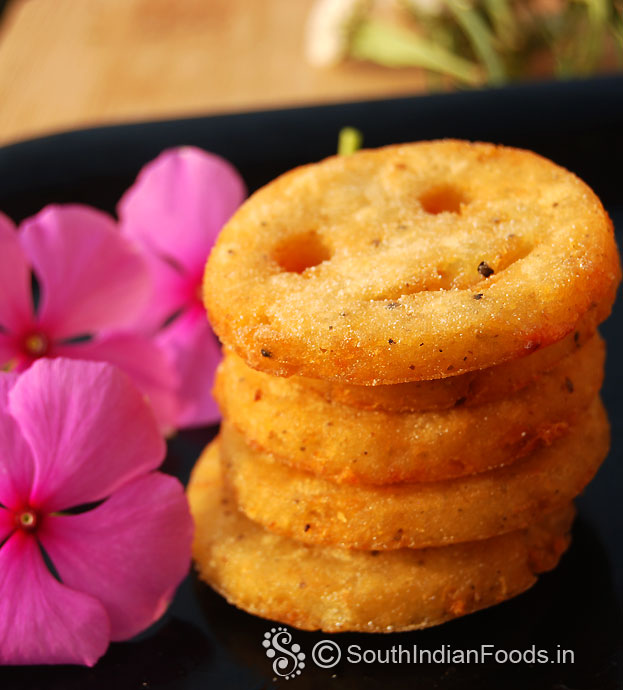 Unique potato smiles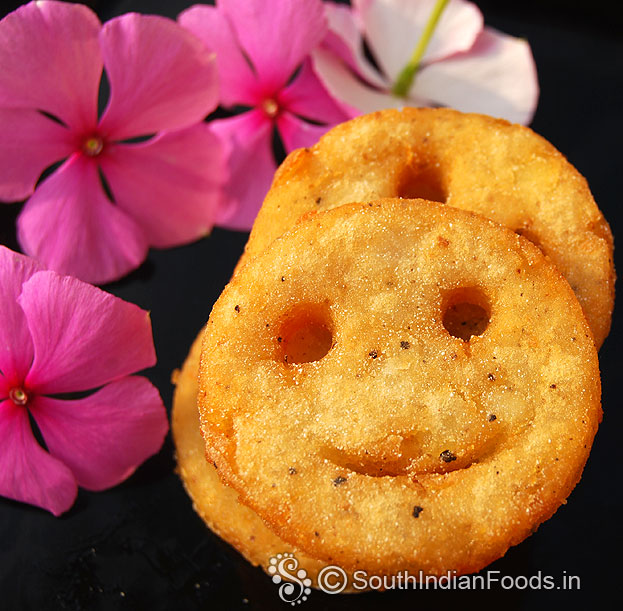 Crispy potato smiels face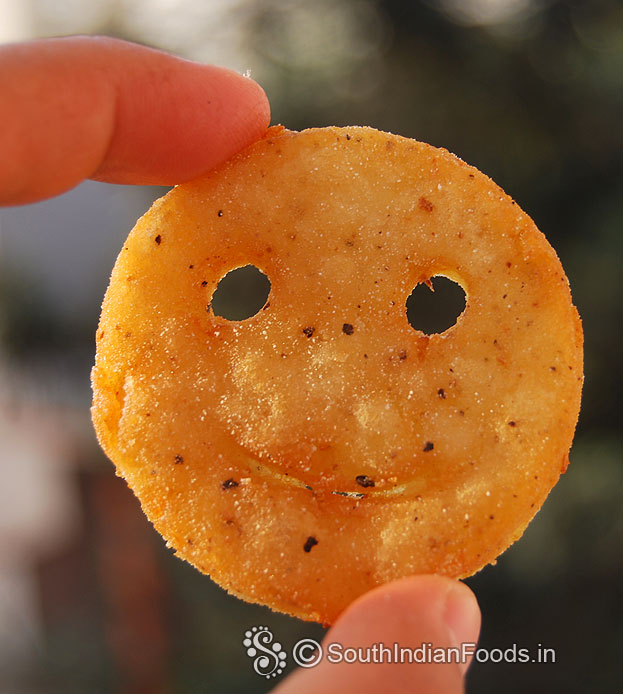 Rate this recipe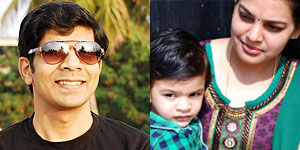 About Us
You may also like these recipes

Vegetable stew
Carrot -1 [cut into cubes]. Green peas – ½ ...
Read More >>

Cauliflower Kurma
Cauliflower – 1 cup. Sambar onion...
Read More >>

Kara Kuzhambu
Brinjal - 3 nos. Small Onion (Sambar Onion) - 10...
Read More >>

Vermicelli pulihora
Semiya [vermicelli] – 1 cup. Tamarind puree – 3 tbsp...
Read More >>

Sweet potato cheese balls
Sweet Potato[Sakkaravalli...
Read More >>

Green gram vada
Green gram [Pachai payaru] – ¾ cup. Thatta...
Read More >>

Crispy onion pakoda
Onion – 2 [Sliced], Gram flour – ½ cup, Rice...
Read More >>

Tomato kurma
Tomato – 4 [chopped]. Onion – 1 [sliced]. Ginger...
Read More >>

Mini thayir vadai
Urad dal – 1 cup. Curd – 2 cups. Sambar...
Read More >>
Recipes by Categories