Kara Kuzhambu-How to make-step by step photos & Video [(Filmed in village] in village style

By
Sridher
Cuisine Style: South India | Cooking Time: 15 to 20 minutes | To Serve: 4 | Take with: rice | Type: Lunch Gravy
Ingredients
Brinjal - 6 nos
Small Onion (Sambar Onion) - 6
Tomato - 1 [chop]
Dry red chilli - 1
Garlic – 3 cloves[mashed]
Tamarind juice – 1/4 cup
Turmeric powder - 1 tsp
Red chilli powder - 1 tsp
Curry leaevs - 1 spring
Mustard seed - 1 tbsp
Urad Dal - 1 tbsp
Chana dal - 1 tbsp
Jaggery - 1 tbsps
Asafoetida[Hing, perungayam]-1 tsp
Sesame oil - 3 tbsp
Water as needed
For roasting & grindind ingredients
Toor dal- 1 tbsp
Chana dal -1 tbsp
Urad dal - 1 tbsp
Rice - 1 tbsp
Cumin seeds- ½ tbsp
Coriander seeds – 1 tbsp
Peppercorns- ½ tbsp
Dry red chilli – 1
Coconut - 2 tbsp
Heat oil in a pan, add all ingredients, saute till light brown, then grind to fine paste with half glass of water
Fenugreek seeds - 1 tbsp [Dry roast & coarsely grind]
Preparation
Dry roast (dont add oil for frying) fenugreek and grind to fine powder and keep it aside
Fry & Grind to fine paste the following : 3 Onions+2 Red Chilli+2 tbs of Coriander seed+Coconut piece+ 1 tbs Bengal gram+ 1 tsp Urad dal + 5 nos pepper corn+ 1 tbs cumin seed
Heat oil in pan and pop mustard, Urad Dal, Garlic then add onions and fry until it turns brown / transparent.
Sprinkle fenugreek powder, then add turmeric powder and asafoetida.
Add chopped tomato and mix well.
Now put fried Brijal (Cut into pieces along side or keept it whole if the size is too small. Put excess Gingly oil)
Pour the ground mixture then add tamarind water ( not too thick or too diluted )
Add the ground paste, salt & Jaggery.
Once done pour 5 tbs of Gingly oil over the Karakuzhambu
Serve with boiled rice.
How to make Kara kuzhambu video[in village style] (filmed in village)
Note
Brinjal, ladies finger can be added to this spicy gravy.
Cut two halves if the onion size is quite bigger in size.

Tip
It's a best side dish for Dosa and Idli.
How this Kara Kuzhambu recipe is Unique?
Grinding of onions with Urad dal is unique combination that adds thick and taste to the gravy.
How to make kara kuzhambu- Stepwise pictures
Kara kuzhambu ingredients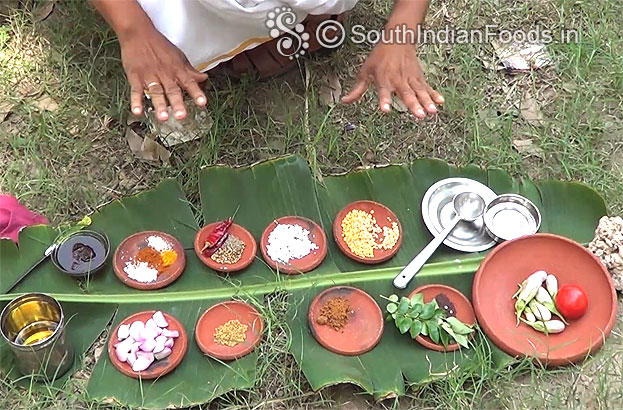 Add 1 tbsp oil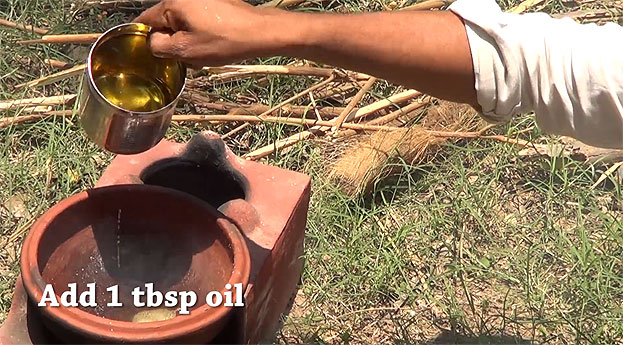 Add chana dal, urad dal roast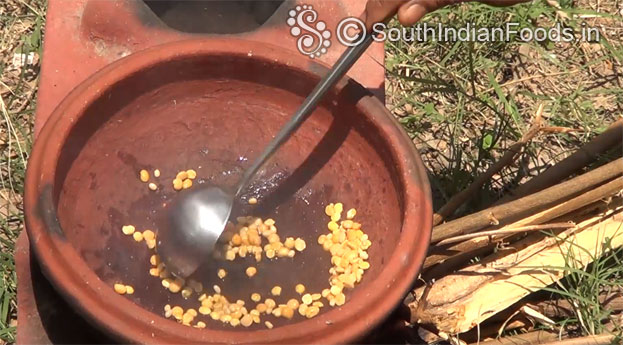 Add coriander & cumin seeds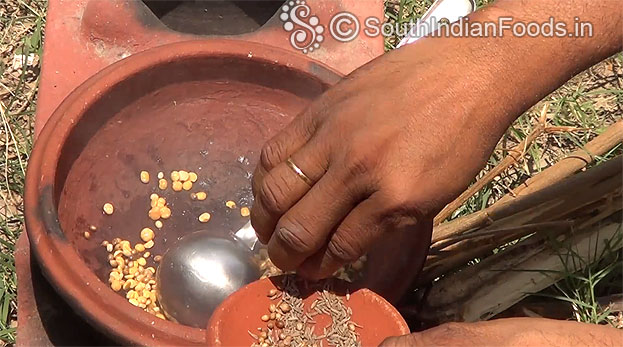 Add coconut roast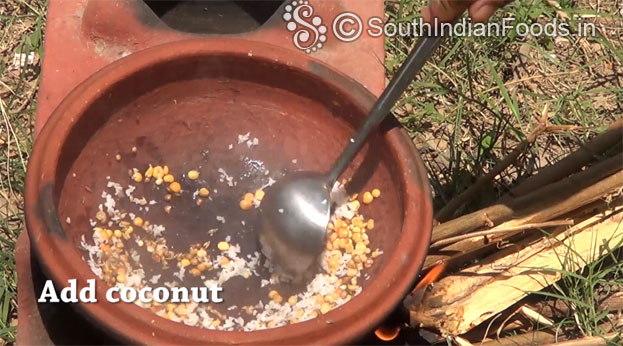 Add dry red chilli roast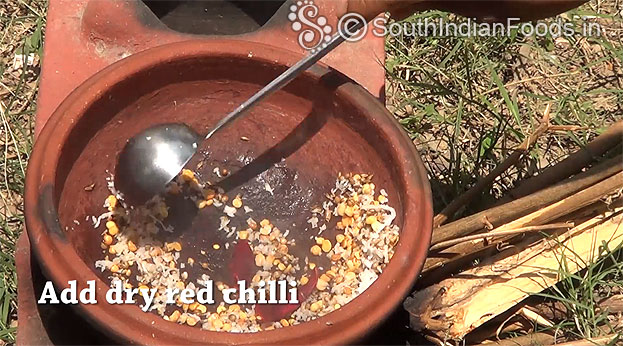 Grind to smooth paste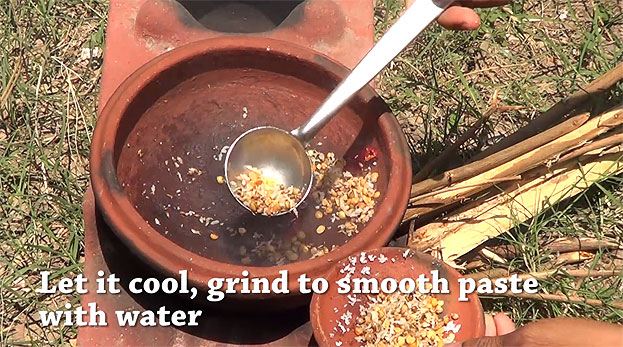 Dry roast fenugreek seeds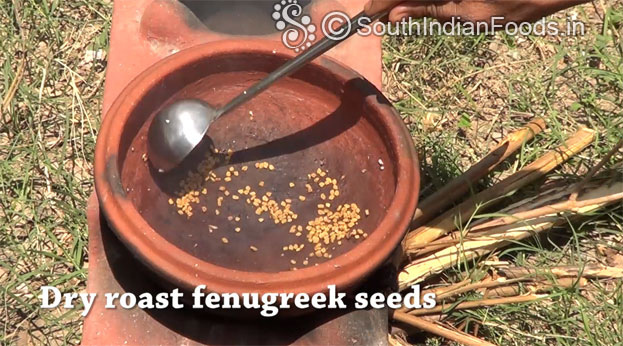 Let it cool & grind to coarse powder without water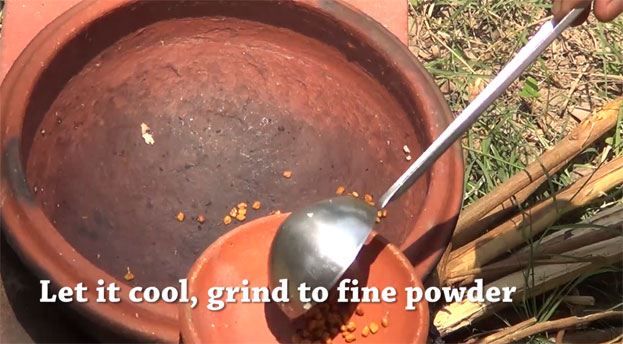 Slit brinjal into four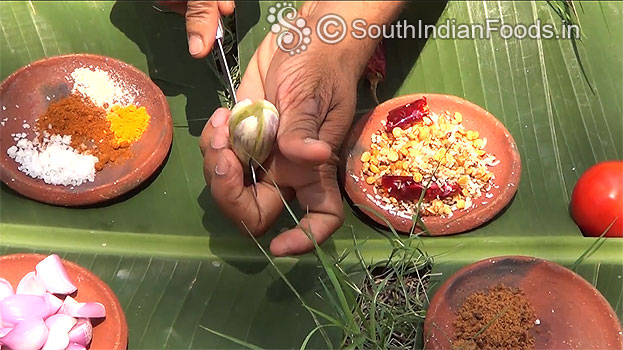 Heat 2 tbsp sesame oil, roast brinjal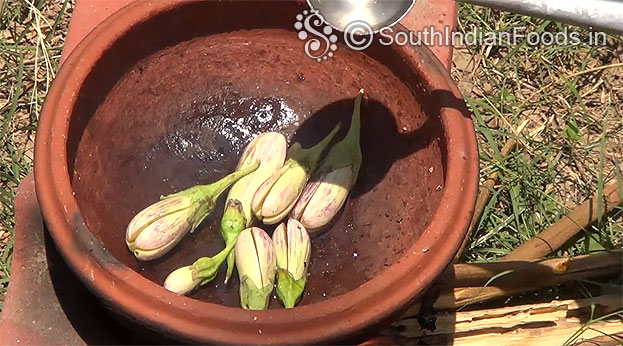 Add turmeric & red chilli powder roast for 2 min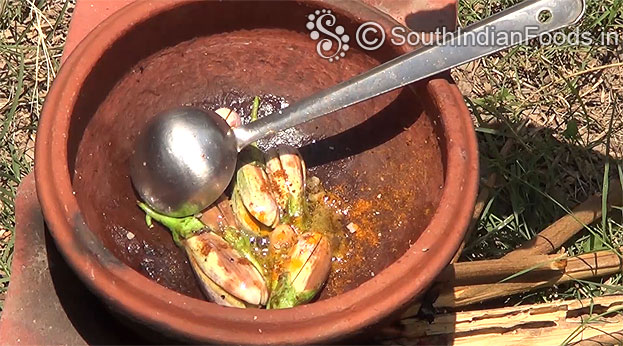 Now its ready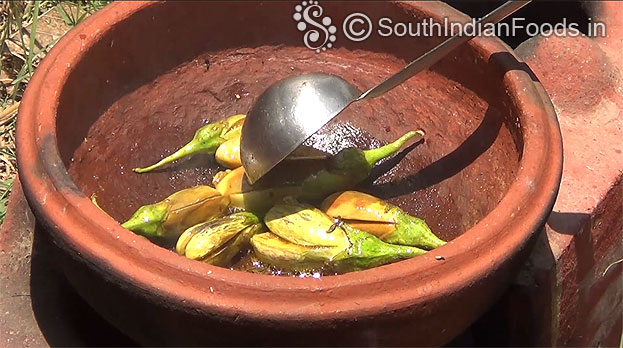 Transfer roasted brinjal to a plate,keep it aside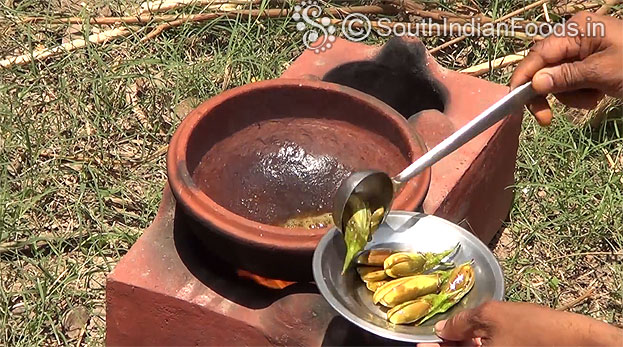 Add 4 tbsp oil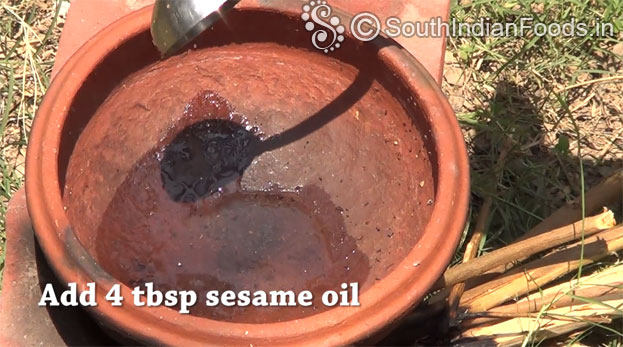 Add mustard seeds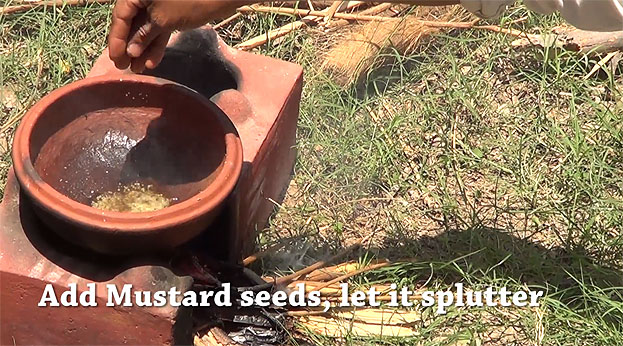 Add chana dal, urad & onion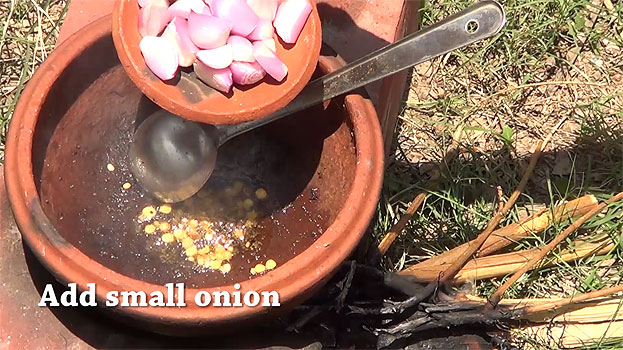 Saute till soft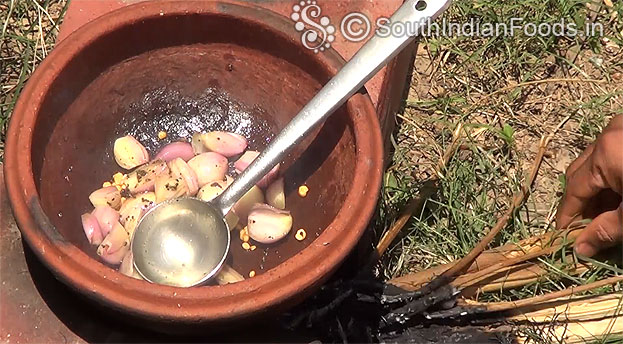 Add curry leaves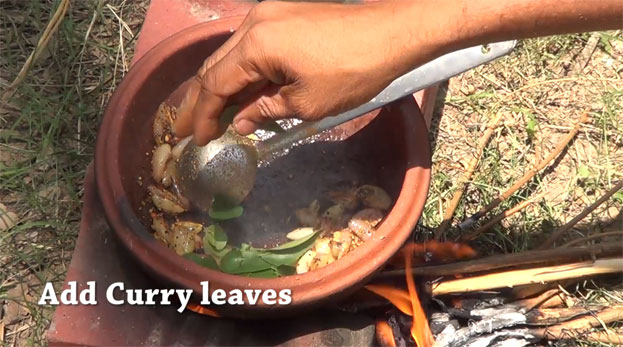 Add asafoetida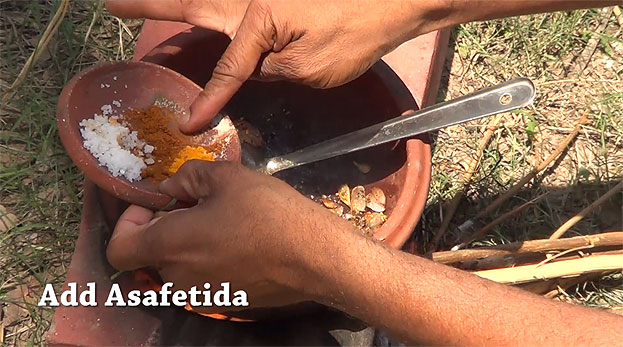 Add turmeric, red chilli powder & salt saute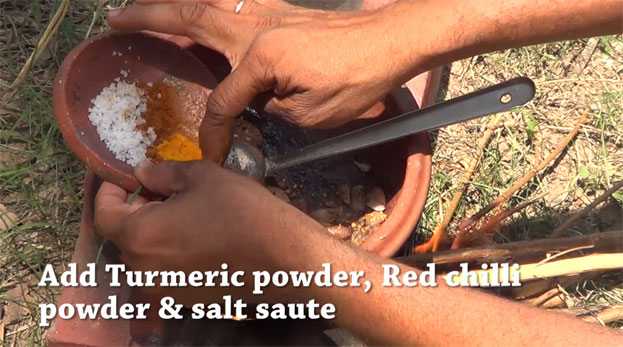 Add dry red chilli
Add fenugreek powder, saute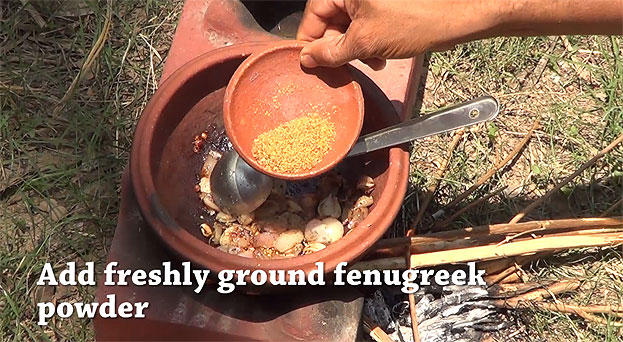 Add roasted brinjal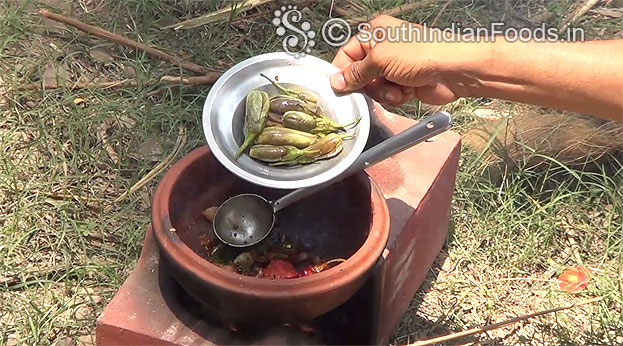 Saute for 2 min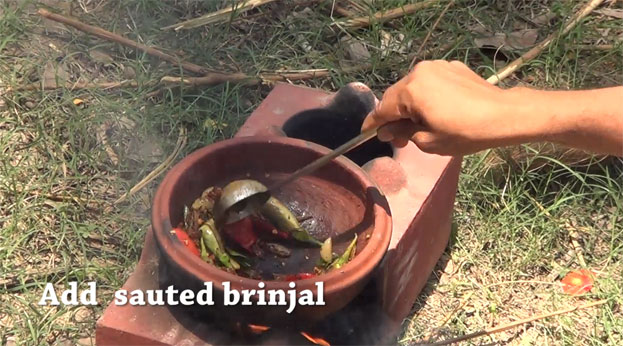 Add tomato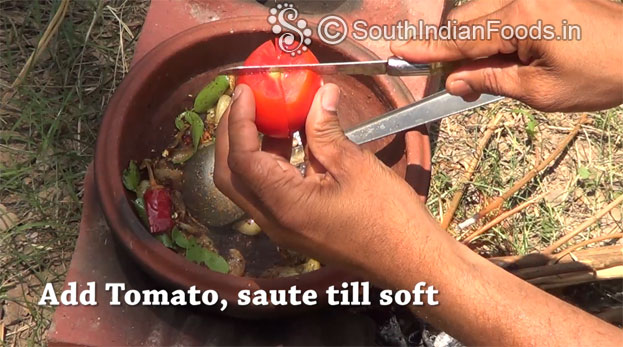 Saute till soft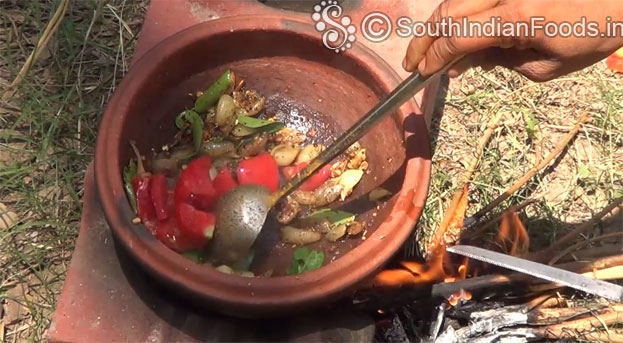 Add ground mixture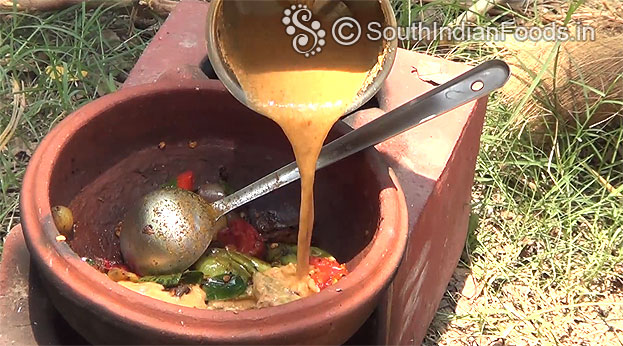 Add water, mix well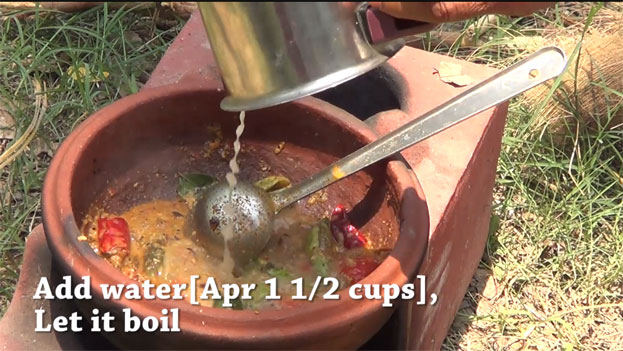 Let it boil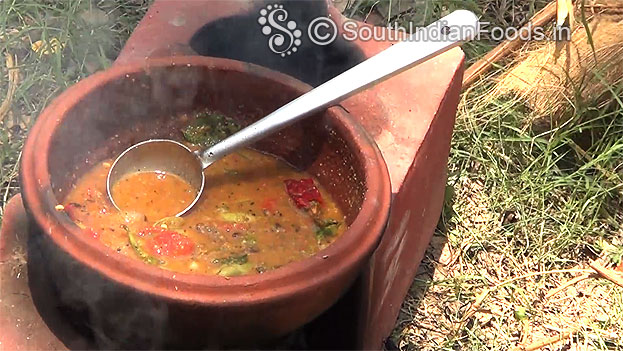 Add tamarind extract
Let it boil till raw smell out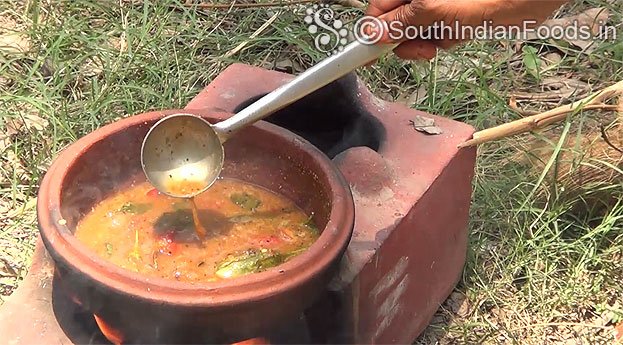 Add jaggery, let it boil for 2 min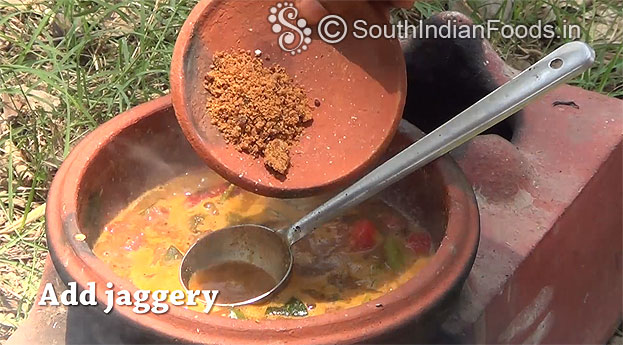 Kathirikai kara kuzhambu ready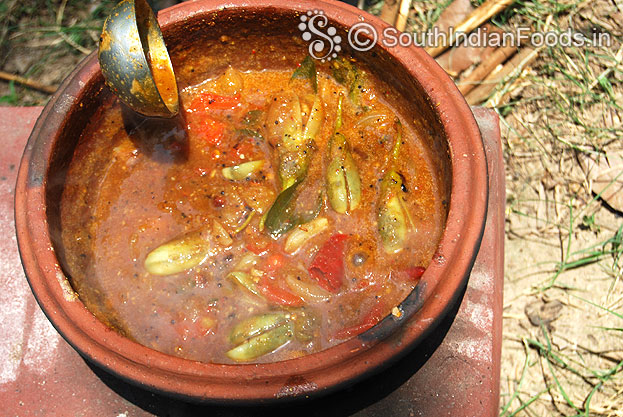 Add sesame oil, cut off heat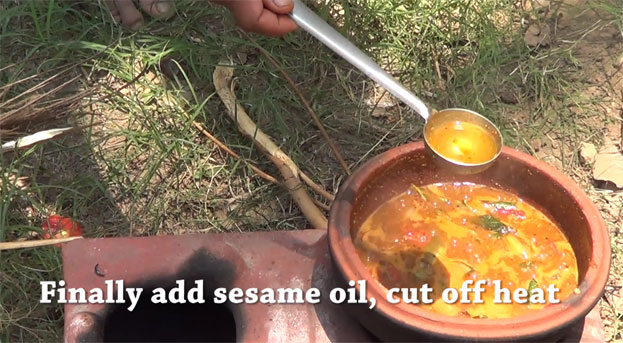 Tamil nadu kara kulambu ready, serve hot with rice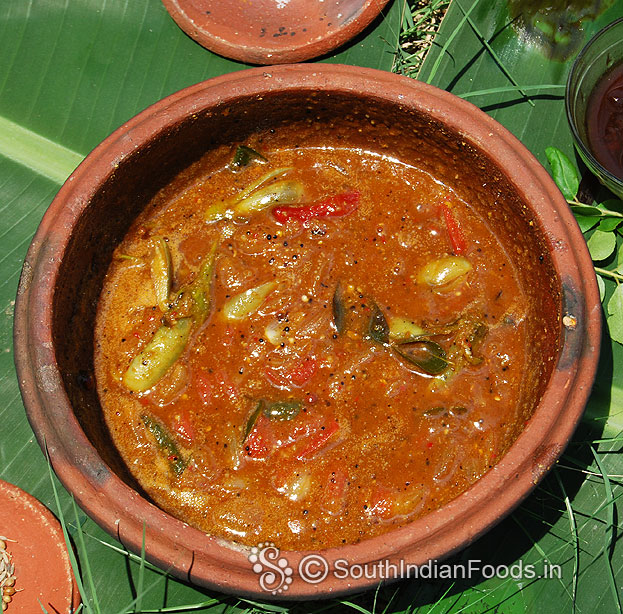 Delicious brinjal kara kulambu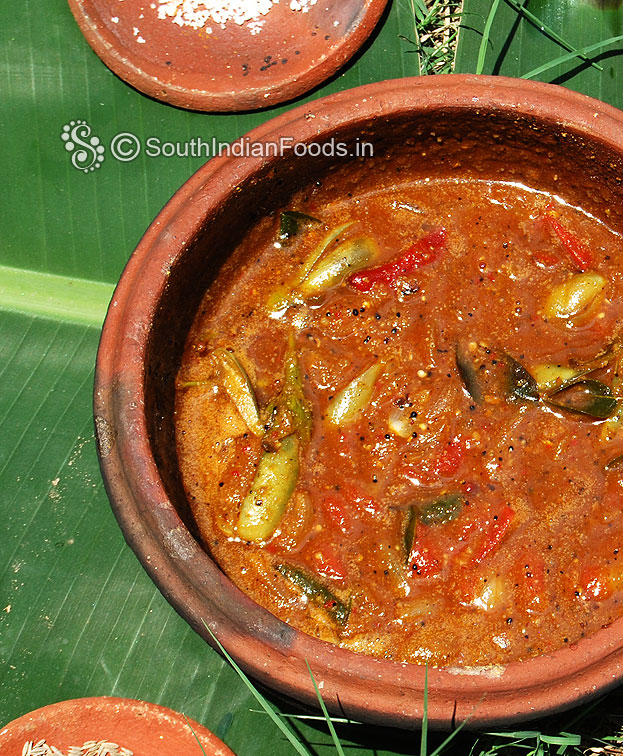 Ennai kathirikai kara kulambu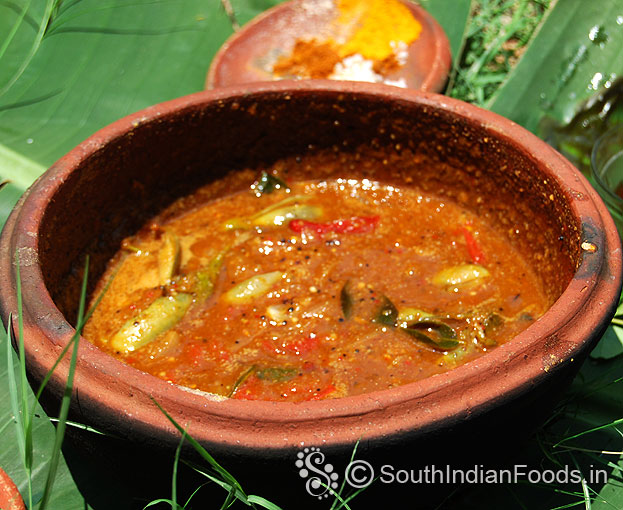 Baingan curry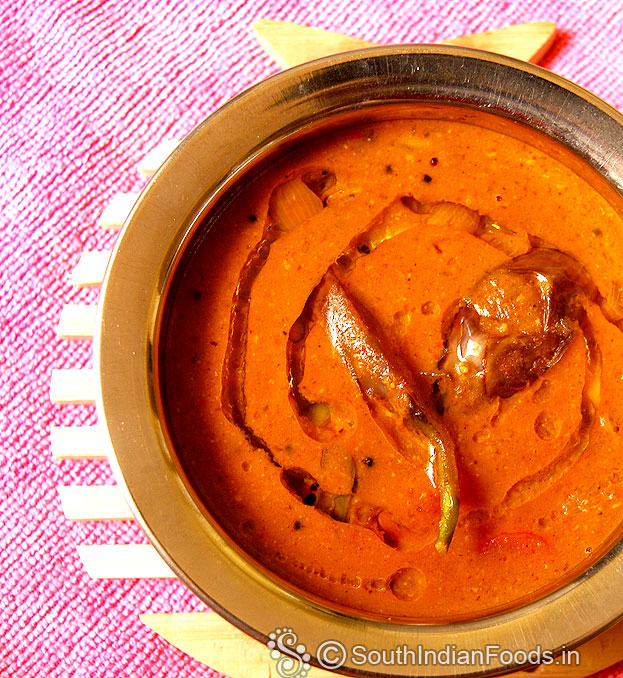 Brinjal imli masala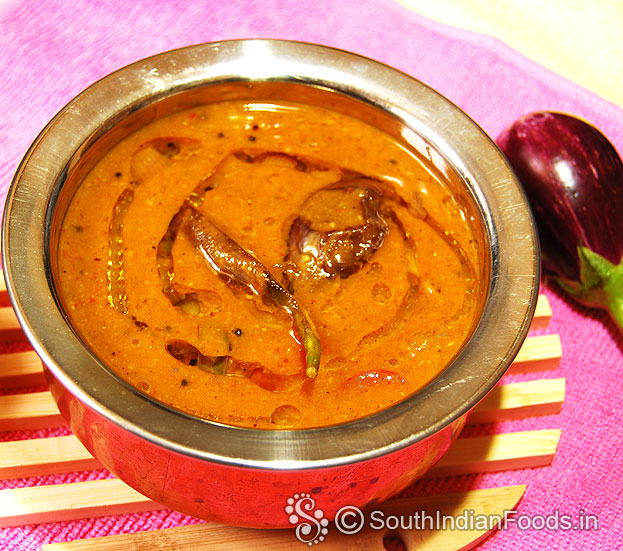 Rate this recipe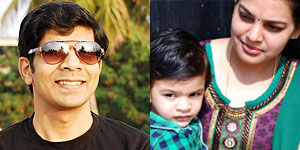 About Us
You may also like these recipes

Erissery
Soak Black-eyed beans overnight and boil it in...
Read More >>

Ghee Rice
Take ghee in a pan and heat it. Once it heats up put ...
Read More >>

Mukkala Pulusu
Boil the vegetables and drain the water.Dry roast...
Read More >>

Jeera Rice
Boil the rice in less water and spread it in a big plate...
Read More >>

Veg wheat rava upma
Wheat rava- 3 cup. Carrot-1[diced]. Potato-1 [diced]...
Read More >>

Shahi Paneer
Heat oil in a pan, add cloves, peppercorn, cinnamon...
Read More >>

Rice Noodles
Japanese rice noodles - 150 gram. Cook the noodles...
Read More >>
Recipes by Categories