Mangai murungaikkai sambar [Raw mango Drumstick curry]-How to make step by step photos & video

By Gunaselvi Kulandaivel k.
Sridher
Cuisine Style: Tamil Nadu, South India | Cooking Time: 10 minutes | To Serve: 4 | Take with: Idli, Dosa, Rice, Chapathi | Type : Sambar, Gravy, kulambu, curry, masala.
Ingredients
Mangai - 2
Murungai [Drumstick] - 2
Toor dal - 1/4 cup
Tomato – 1 [chopped]
small onion - 6
Green chilli – 1 [slit]
Curry leaves – 1 spring
Coriander leaves – 2 springs [chopped]
Turmeric powder – ¼ tsp
Red chilli powder – ½ tsp
Sambar powder - 2 tbsp
Jaggery - 1 tbsp
Chana dal, urad dal - 1 tbsp
Mustard seeds – 1 tbsp
Asafetida a pinch
Salt to taste
Oil – 2 tbsp
Water as needed
Method
Wash toor dal 2 to 3 times
Rougly chop Raw mango, Drumstick
Heat pressure cooker add oil, mustard, chana dal, & urad dal fry for a min.
Add curry leaves, asafoetida, green chilli, onion, saute well
Add toor dal, turmeric, red chilli powder, tomato saute till soft
Add Raw mango, drumstick saute for 2 min
Add sambar powder saute 1 min
Add water, salt, mix well then cover it, cook for 4 whistles
Add jaggery , cook for 3 min
Add coriander leaves, cut off heat
Then serve hot with rice, idli or dosa.
How to make One pot Mangai murungaikai sambar Video
How to make Mangai Murungaikkai sambar-Step by step photos
Murungai Mangai sambar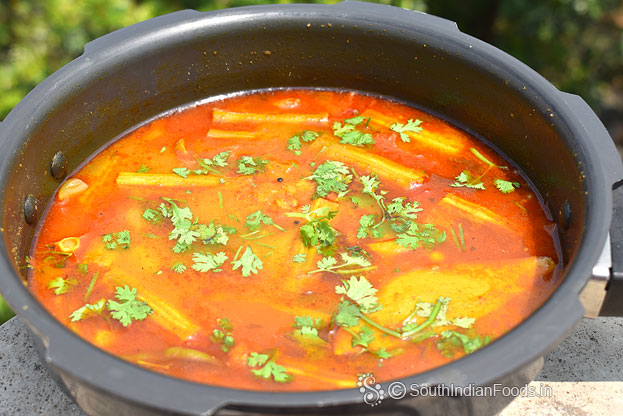 Murungai mangai sambar ingredients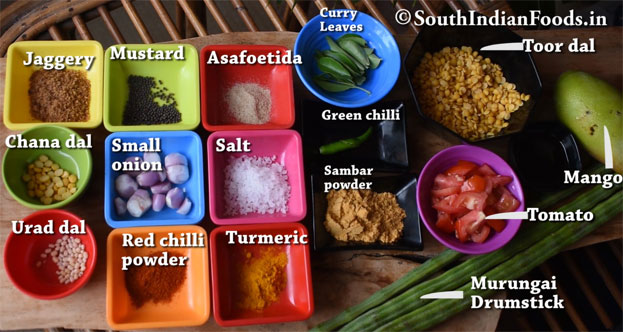 roughly chop Drumstick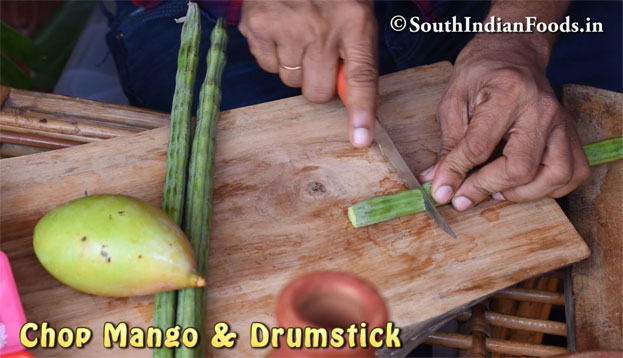 roughly chop Raw mango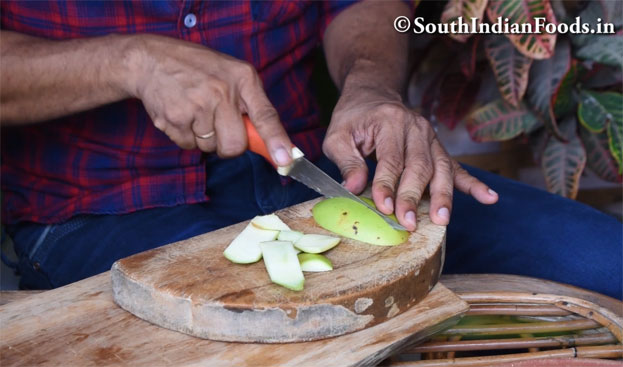 Finely chopping is not required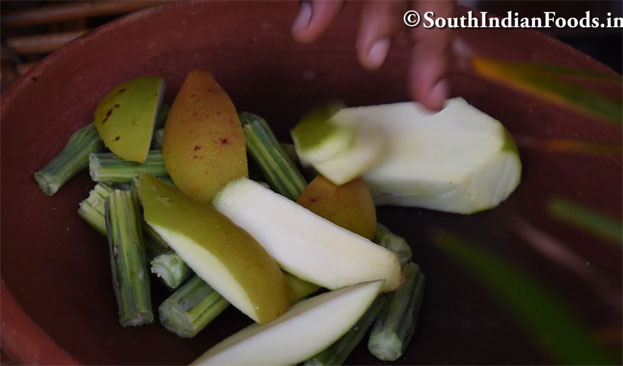 Heat pressue cooker, add 2 tbsp oil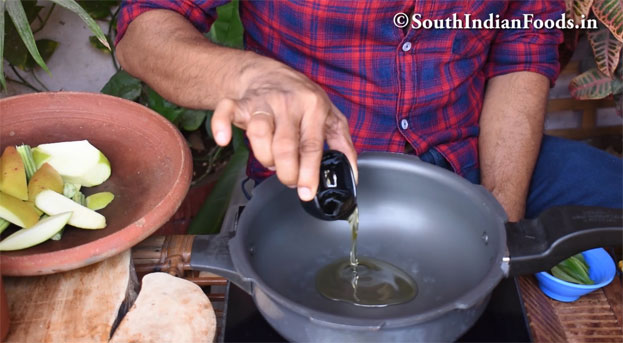 Mustard - 1 tbsp
Chana dal, urad dal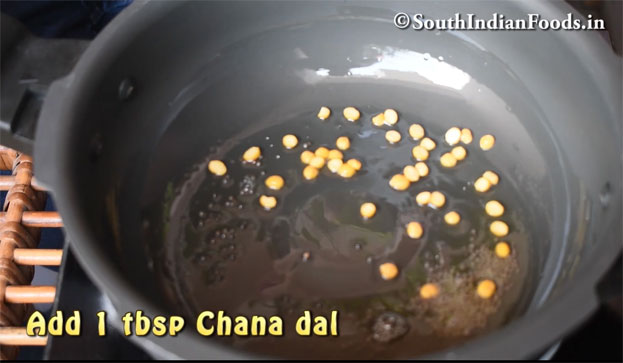 onion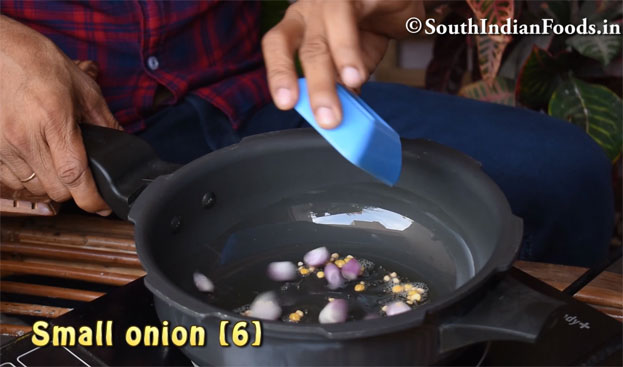 Curry leaves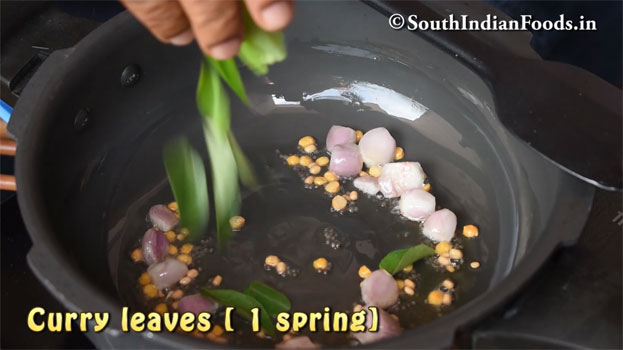 Asafoetida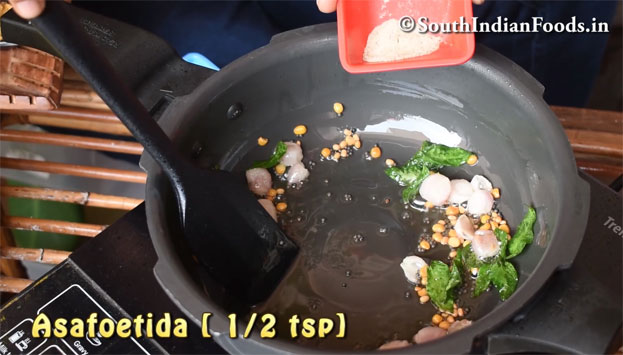 Tomato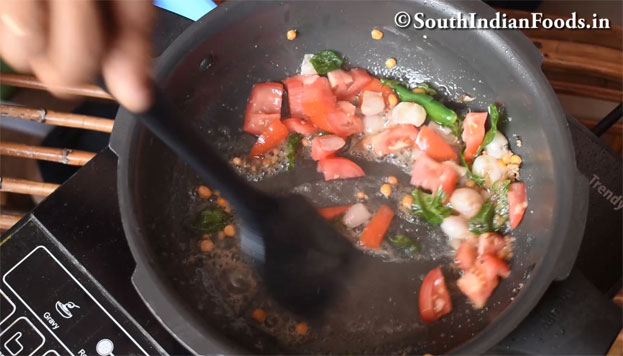 Toor dal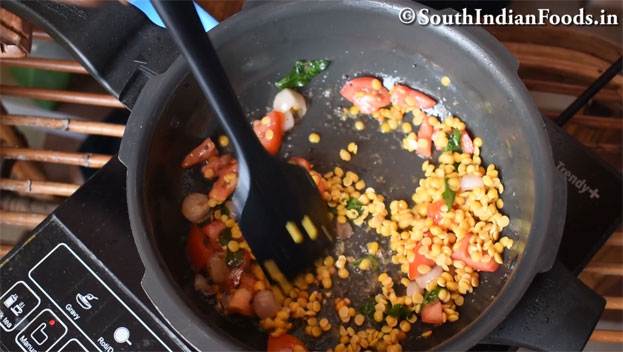 Red chilli powder, turmeric powder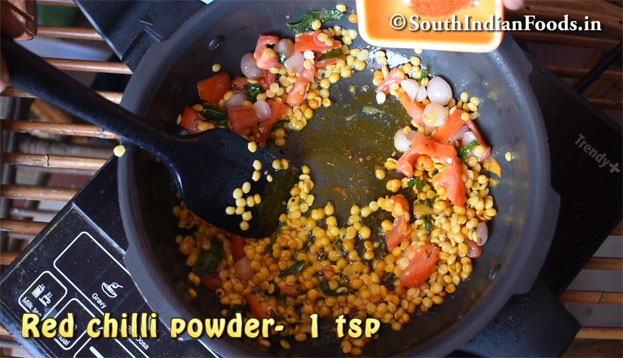 sambar powder - 2 tbsp
Add chopped vegs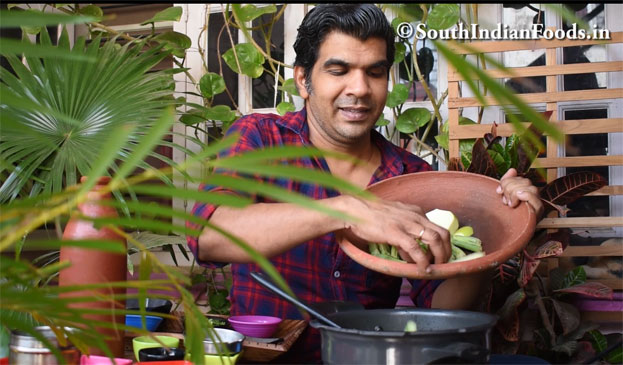 Saute well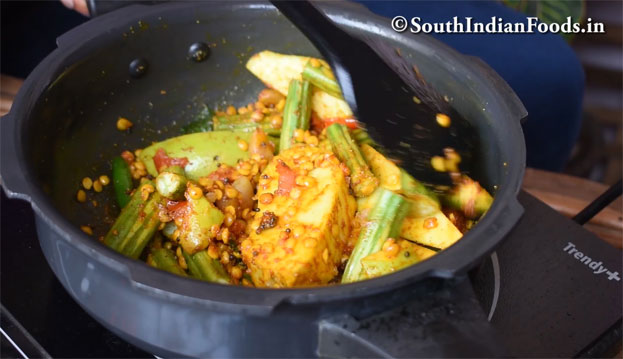 add water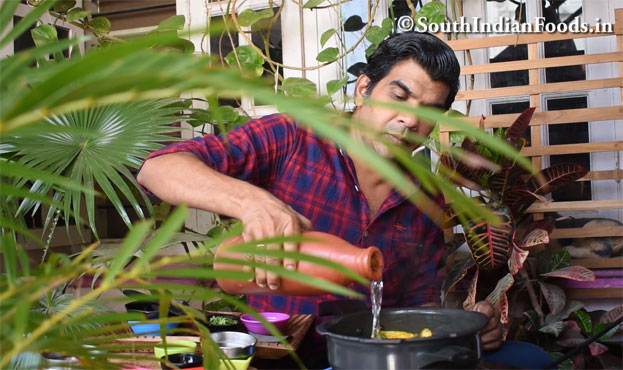 Boil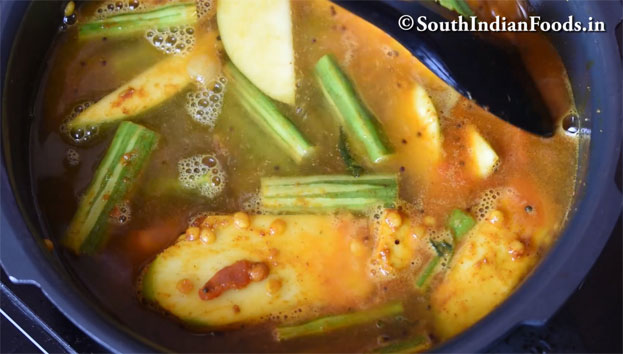 Cover lid,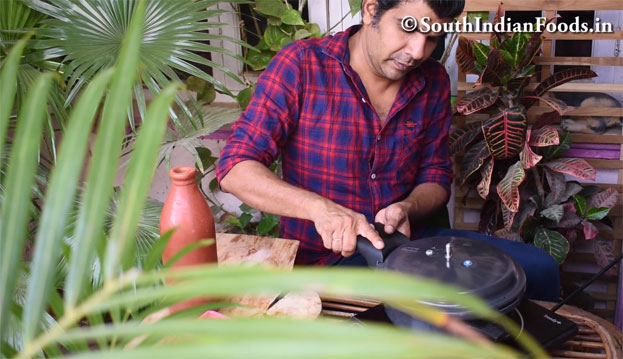 cook for 3 to 4 whistles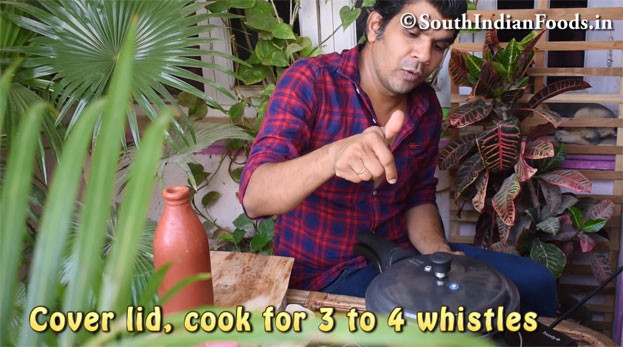 3rd whistle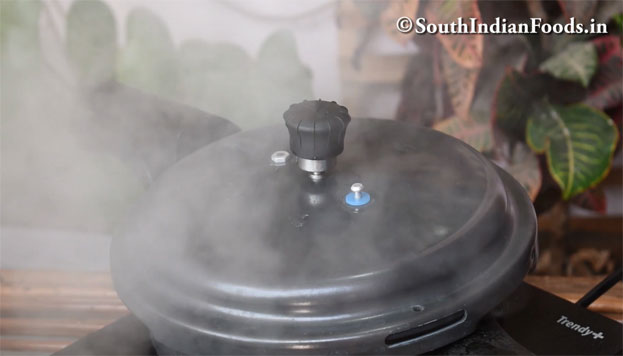 Remove steam, add 1 tbsp jaggeyr to balance the flavour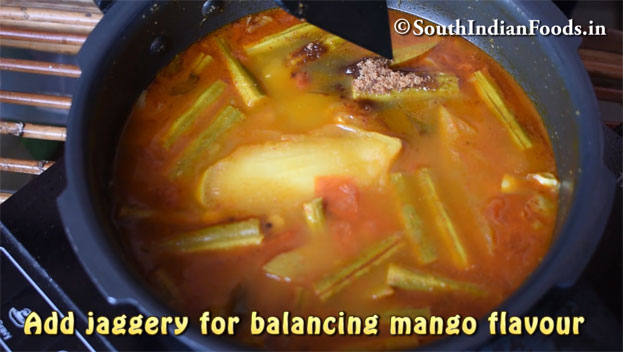 Sprinkle salt if required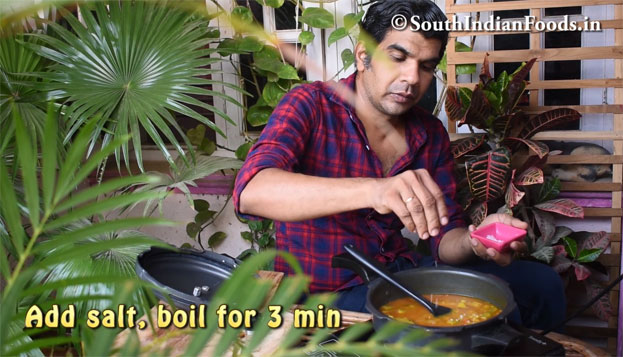 Add coriander leaves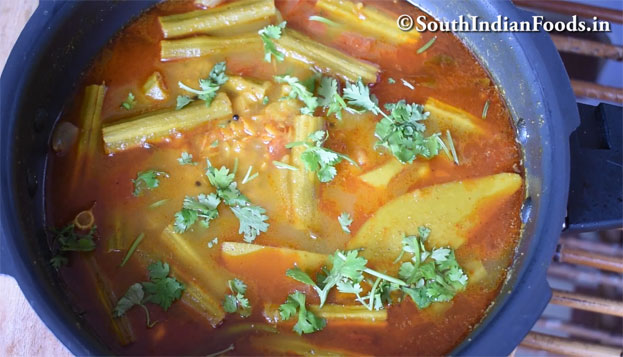 Serve hot with rice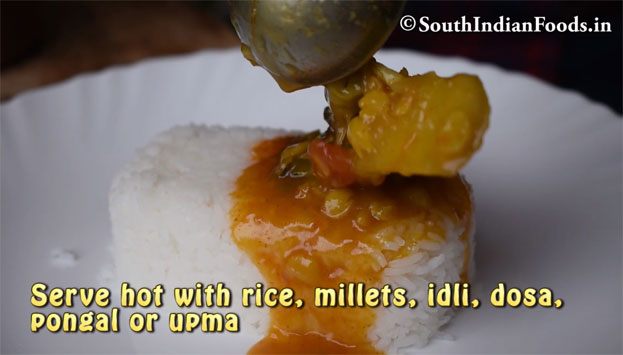 Perfect rice with sambar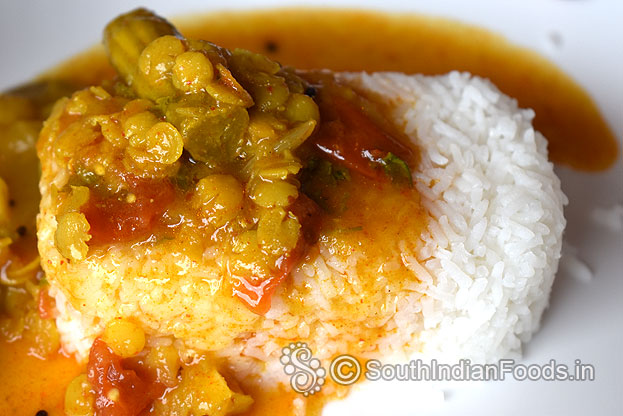 Delicious & Perfect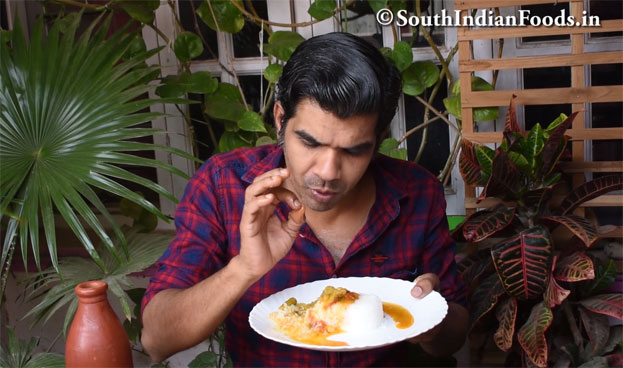 Try this sambar, leave a comment in our 'CreativeWorld' youtube channal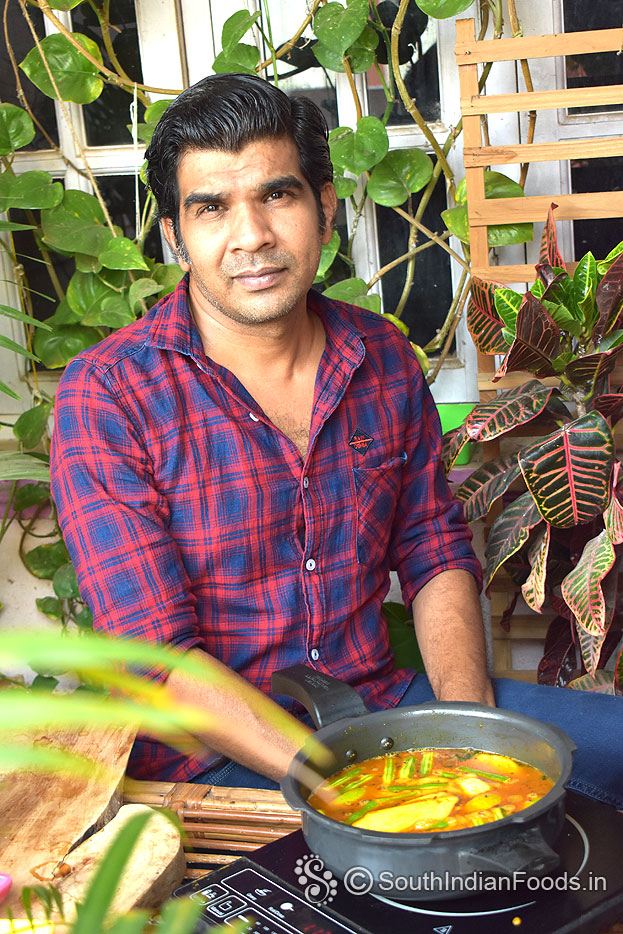 Rate this recipe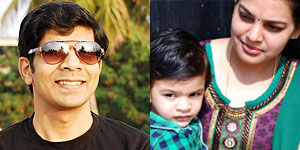 About Us
You may also like these recipes

Adai
Toor dal – 1 cup. Bengal gram – ¾ cup. Idli rice – 2 cup...
Read More >>

Masala Pasta
This is Indo-Italian style masala pasta and sure Indian...
Read More >>

Cannellini beans puli kootu
Cannellini beans [White...
Read More >>

Thinai sweet pongal
Thinai rice (Foxtail Millet) – 1 cup, Moong dal – ¼ cup...
Read More >>

Beetroot rajma
Beetroot – 1. Rajma [Red kidney beans] – 1 cup...
Read More >>

Lemon poha
Aval [poha or Flattened rice] – 1 cup. Peanuts – ¼ cup...
Read More >>

Coriander sago upma
Sago [big] – 1 cup. Onion -1 [finely chopped]...
Read More >>
Recipes by Categories