Avarakkai malabar kootu | Broad beans coconut malabar dry curry

By
Sridher
Cuisine Style: Tamil Nadu, Kerala, South India | Cooking Time: 10 minutes | To Serve: 4 | Take with: Rice | Type: Kootu
Ingredients
Avarakkkai [broad beans]– ¼ kg, 125 grams
Turmeric powder - ¼ tsp
Salt to taste
Water as needed.
For grinding
Coconut – 3 tbsp [grated]
Cumin seeds – 1 tbsp
Green chilli – 1 [chopped]
Add above mentioned ingredients in a mixer jar & grind with 4 tbsp of water.
For seasoning
Mustard seeds – 1 tbsp
Coconut oil – 1 tbsp
Curry leaves – 1 spring
Method
Boil avarakkai with salt, turmeric powder till soft.
Add ground paste & let it thickens.
For seasoning:-Heat coconut oil in a pan add mustard seeds & let it splutter. Then add curry leaves cut off heat.
Add seasoned ingredients into the avarakkai mixture mix well & cut off heat. Serve hot with rice
Broad beans malabar thengai kootu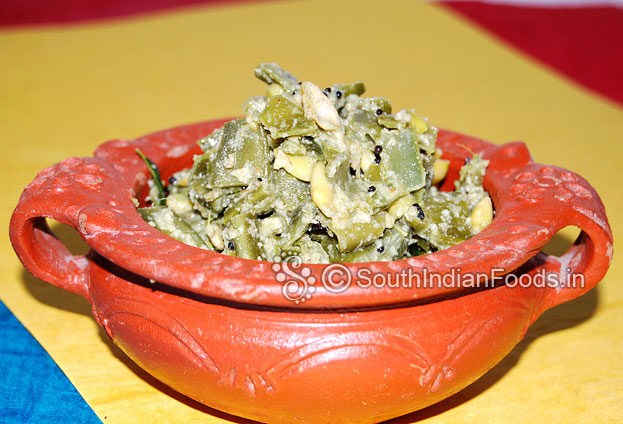 Rate this recipe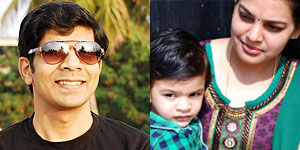 About Us
You may also like these recipes

Mango Halwa
Wash, peel and cut the mango in to small cubes...
Read More >>

Thinai Idli
Thinai arisi [Foxtail millet]– 2 cups. Urad dal – ¾ cup...
Read More >>

Moongil arisi sadam
Moongil arisi [Bamboo rice] – 1 cup. Water – 5 to 6 cups...
Read More >>

Gujarati potatoes
Baby potatoes – ¼ kg. Cumin powder – 1 tbsp...
Read More >>

Thengai mangai pattani sundal
Dried green peas [Pachai...
Read More >>

Ragi aval upma
Ragi aval [Ragi poha, kezhvaragu avul, finger...
Read More >>

Corn Green Peas Tikki
Mix green peas, sweet corn...
Read More >>

Sindhi dal recipe
Bengal gram / channa dal – 1 cup. Water - 2 ½ to 3...
Read More >>
Recipes by Categories