Palak keerai kootu | Spinach moong dal dry curry | Palak keerai paruppu kootu

By
Sridher
Cuisine Style: Tamil nadu, south india | Preparation&Cooking Time: 15 minutes | To Serve: 4 | Type : Kootu, Curry,kulambhu | Take with : Rice, idli, dosa, chapati
Ingredients
Palak keerai [spinach]-1 small bunch
Moong dal [pasiparuppu]– 3 tbsp
Sambar Onion [Shallots] – 6 [chopped]
Coconut – 2 tbsp [grated, optional]
Garlic – 2 cloves [mashed]
Dry red chilli – 3
Green chilli - 1
Turmeric powder – ½ tsp
Red chilli powder – 1 tsp
Mustard seeds – 1 tbsp
Bengal gram – 1 tbsp
Urad dal – 1 tbsp
Sugar or jaggery – ½ tsp
Oil – 2 tbsp [Groundnut oil or sunflower oil]
Salt to taste
Water as needed
Method
Dry roast, wash & boil moong dal with turmeric powder for 10 min.
Heat oil in a pan add mustard seeds & let it splutter.
Add Bengal gram, urad dal sauté.
Add sambar onion sauté till soft
Add garlic, green chilli & curry leaves sauté.
Add palak keerai sauté for 2 min.
Add turmeric powder, red chilli powder sauté. Add enough water cook till soft
Then add boiled moong dal mix well
Finally add grated coconut mix well.
Heat another pan with 1 tbsp oil add dry red chilli fry then add to palak keerai kootu & cut off heat.
Serve hot with rice or chapatti.
Spinach kootu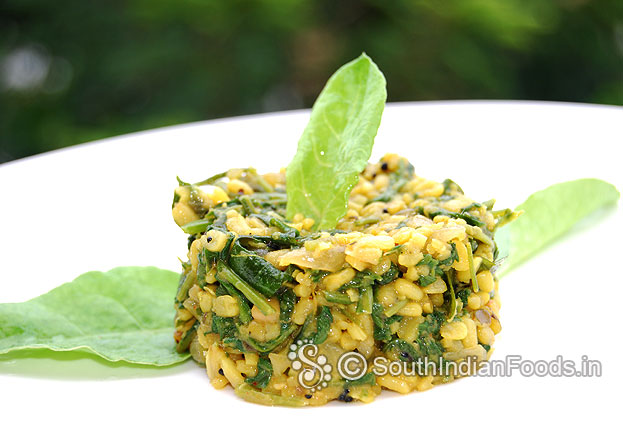 Rate this recipe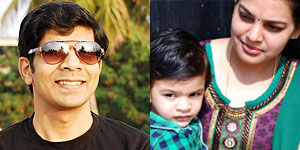 About Us
You may also like these recipes

Muttaikose pachadi
Curd / yogurt – 1 cup [fully whisked]...
Read More >>

Tomato pickle
Tomato – 5 [chopped]. Garlic – 4 cloves...
Read More >>

Tomato matar pulao
Tomato – 4 [chopped]. Green peas [matar...
Read More >>

Paneer
Milk – 3 ltr. Lemon – 2 ½ or 3 or lemon juice – 4 tbsp...
Read More >>

Thinai keerai pongal
Thinai [foxtail millet] – 1 ½ cup. Moong dal – ½ cup...
Read More >>

Veg semiya upma
Semiya [Vermicelli, sevai] – 2 cup. Tomato – 1 [chopped...
Read More >>

Cornmeal sago vada
Bengal gram – ¼ cup or 3 tbsp. Moong dal – 2 tbsp...
Read More >>
Recipes by Categories