Vendhaya keerai sambar | Fenugreek Leaves toor dal sambar | Methi toovar dal curry

By
Sridher
Cuisine Style: Tamil Nadu, South India | Cooking Time: 15 minutes | To Serve: 4 | Take with: Idli, Dosa, Rice, Chapathi | Type : Sambar, Gravy, kulambu, curry, masala.
Ingredients
Vendhaya keerai [Fenugreek Leaves] – 1 bunch
Toor dal – ½ cup
Tamarind extract – 1 tbsp
Green chilli – 1
Dry red chilli - 1
Sambar Onion – 10
Tomato – 1 [chopped]
Garlic – 2 cloves [mashed]
Curry leaves – 1 spring
Mustard seed – 1 tbsp
Bengal gram – 1 tbsp
Urad dal – 1 tbsp
Turmeric powder – ¼ tsp
Red chilli powder – ½ tbsp
Jaggery – ½ tbsp [grated]
Asafetida a pinch
Salt to taste
Oil – 2 tbsp
For roasting and grinding ingredients
Fenugreek – ½ tbsp [roast & grind separately]
Bengal gram – ½ tbsp
Urad dal – ½ tbsp
Coriander seeds-1/2 tbsp
Cumin seeds – ½ tbsp
Dry roast and grind to fine powder
Method
Pluck and wash vendhaya keerai. Chop roughly.
Boil toor dal with turmeric powder in cooker for 3 whistles.
Heat pan with oil put mustard seeds, Bengal gram, urad dal and onion sauté till golden brown.
Add garlic, fenugreek powder and asafetida sauté gently. Then add dry red chilli, green chilli , curry leaves and tomato sauté till soft.
Add vendhaya keerai, turmeric powder and red chilli powder mix well & cook till soft.
Add tamarind extract sauté till raw smell out
Add boiled toor dal & freshly ground powder cook till bubbles come out. Once boiled well add jaggery and salt mix well then cut off heat & serve hot with rice.

Rate this recipe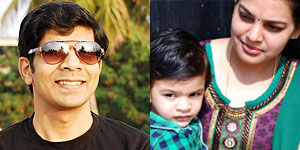 About Us
You may also like these recipes

Badam Powder
Confusing with so many ads with what health drinks...
Read More >>

Kuthiraivali rice
Kuthiraivali rice (Barnyard millet) - 1 cup. Water - 2 cup...
Read More >>

Mango Ice Cream
Ice cream is one of the most popular desserts in the...
Read More >>

Beetroot Burfi
This Beetroot coconut burfi from our innovative kitchen...
Read More >>

Chocolate biscuit
Grind almonds and cashew to fine powder. Heat pan...
Read More >>

Karamani vadai
Karamani [Cowpea, Lobia, Black eyed pea]...
Read More >>
Recipes by Categories