Goungra | Gongura pickle/Pachadi-How to make-Step by step photos & video

By
Gunaselvi Sridher
Cuisine Style: Andhra, south india | Cooking Time: 15 minutes | To Serve: 4 | Take with: Rice, Pappadam | Type: Lunch Gravy
Ingredients
Gongura leaves[Pulicha keerai, sorrel leaves]- 1 Bunch
Sambar Onion (Small) - 10 nos
Bengal gram - 1 tsp
Urad Dall - 1 tsp
Dry Red Chilies - 6
Fenugreek - 2 tbs
Gingelly Oil - 25 ml
Salt to taste
Thalippu Vadagam (Optional)
Preparation
Peel off small onion. (Don't cut into pieces, keep it whole)
Cut and clean Gongura leaves. Boil with Sambar Onion for 4 minutes. Smash and keep it aside.
Dry roast fenugreek and grind to powder.
In a heavy pan pour Gingelly oil and put mustard seed, Urad Dall, Bengal gram and allow it for spluttering.
Put Red chilies and Thalippu Vadagam and fry for 1 minute.
Sprinkle half of fenugreek powder then add boiled Gongura.
Mix well and add the remaining fenugreek powder (This way we retain the flavor of fenugreek).
Remove from flame and smash altogether.
Pour some more Gingelly oil.
Serve with steamed rice or chapatti.
Note
You can keep this Goungra Chutney up to 24 hours without refrigeration.

Tip
You can do it without boiling the Goungra.
How this Goungra recipe is Unique?
Boiling of Goungra reduce the sour effect by 25% and gives you the new taste of Goungra.
How to make Gongura video
How to make Gongura-Stepwise pictures
Pluck gongura from stems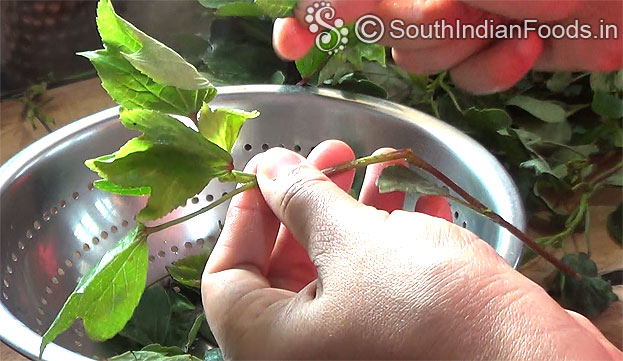 Wash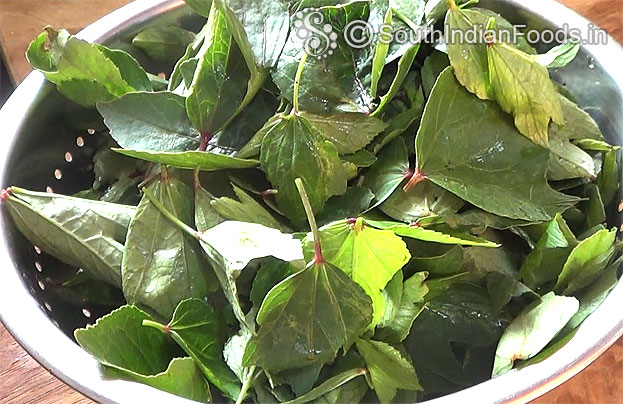 Add gongura leaves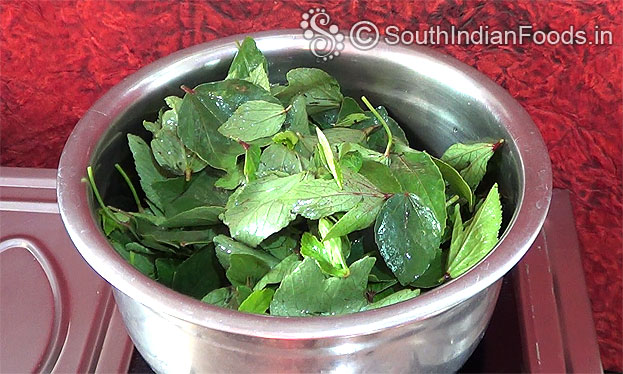 Add sambar onion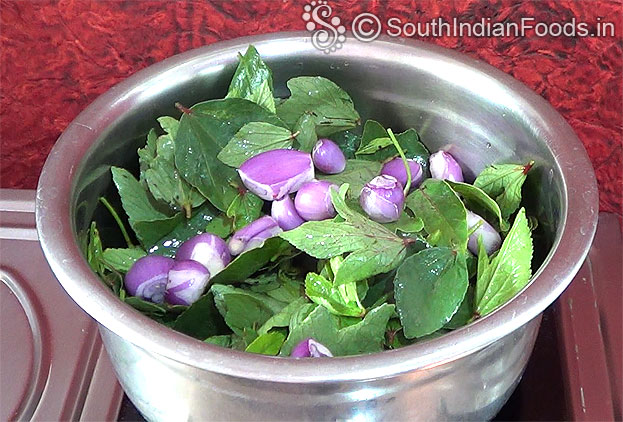 Add water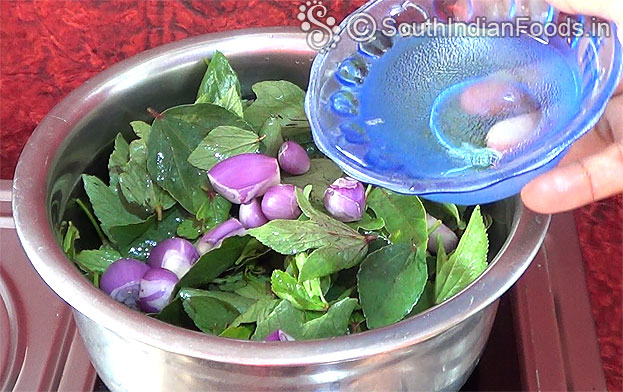 Mix well, cook till soft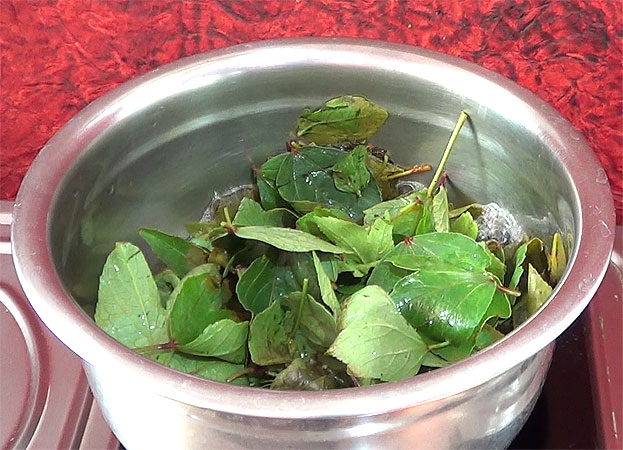 Boiling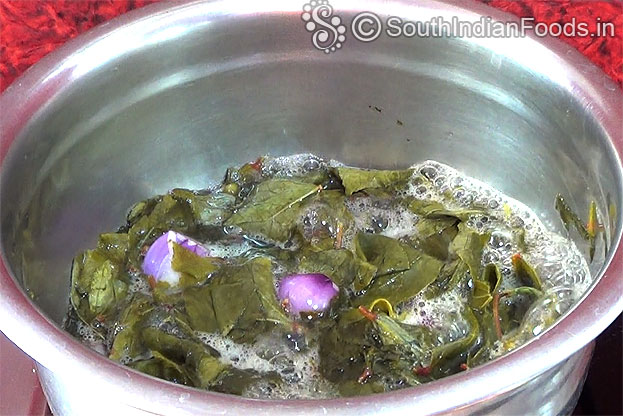 Now its ready, cut off heat, drain excess water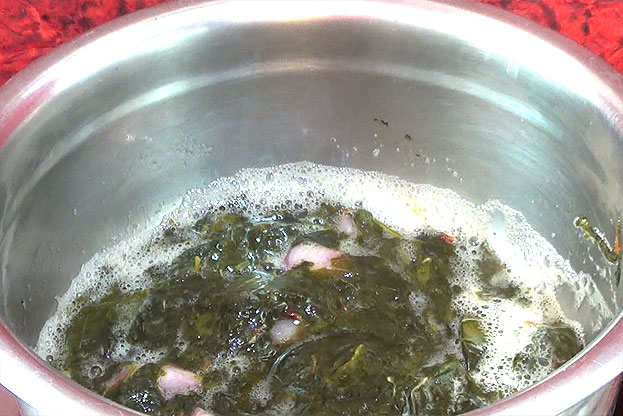 Add in Stone mortar, mash well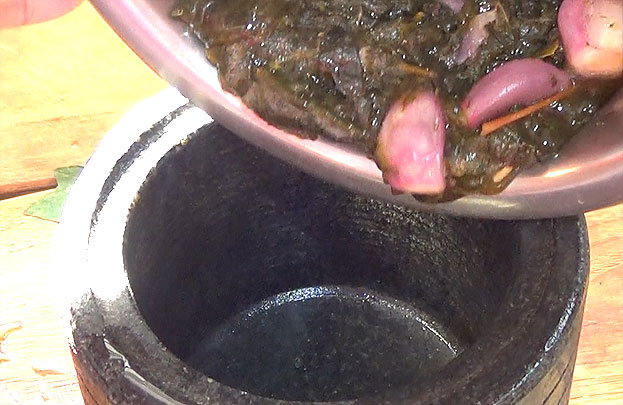 Now its ready, keep it aside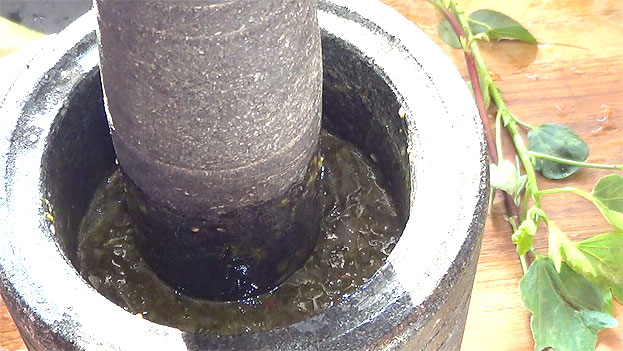 Dry roast fenugreek seeds[Vendhyam] till light brown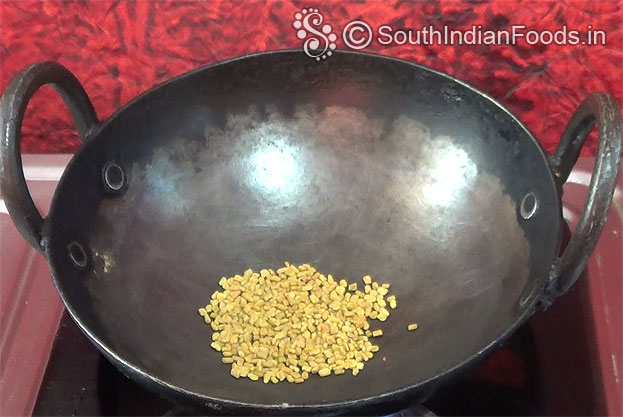 Now its ready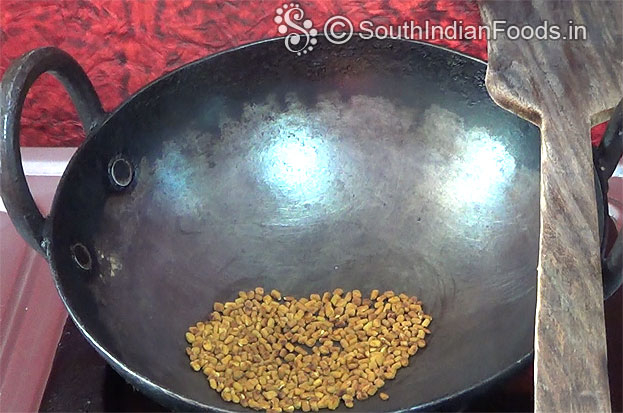 Put roasted fenugreek in a stone mortar, coarsely grind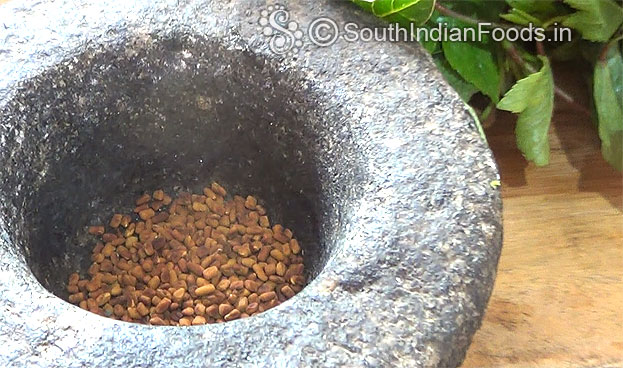 Freshly ground fenugreek powder ready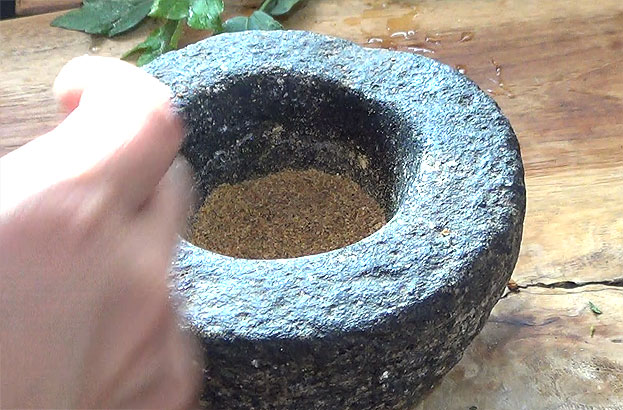 Heat sesame oil, add mustard, chana dal, urad dal, dry red chilli & curry leaves, fry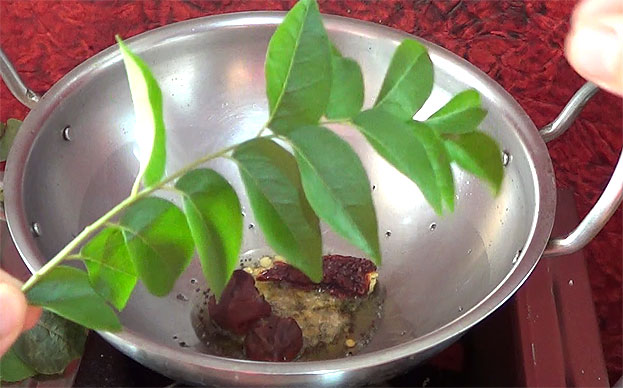 Add Asafetida & Fenugreek powder saute for a min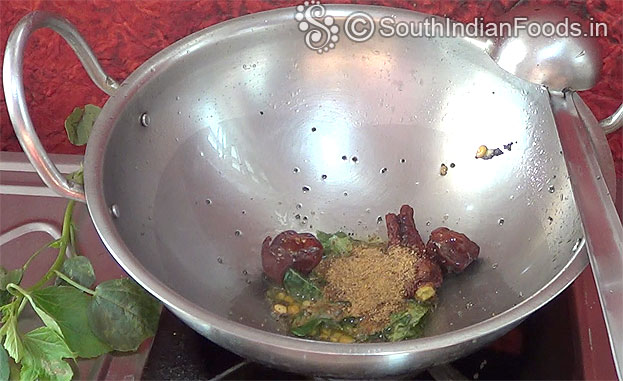 Add onion vadam[thalippu vadagam], saute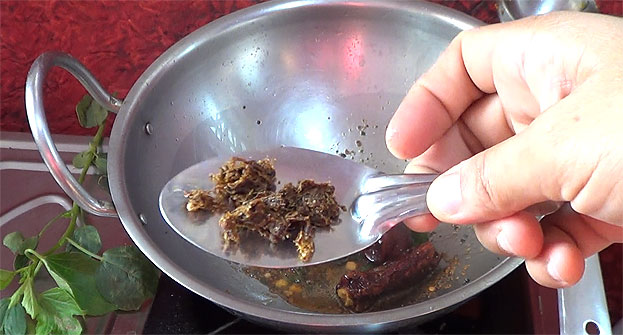 Add freshly ground gongura onion mixture
Add salt, let it boil for 3 min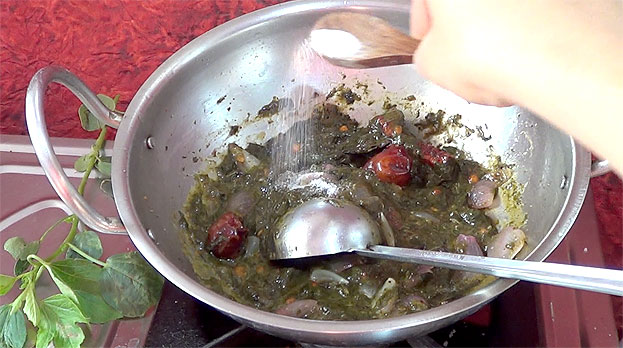 Gongura is ready, cut off heat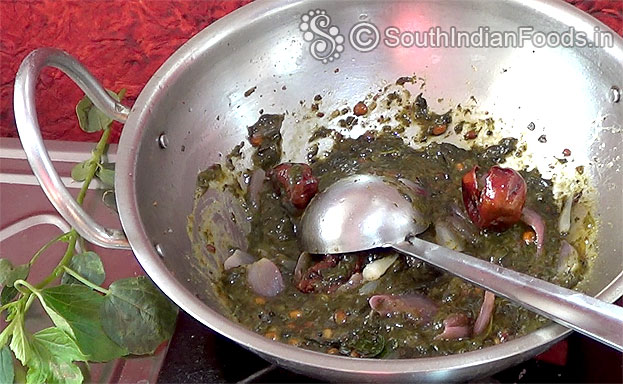 Pulicha keerai pickle ready, serve hot with rice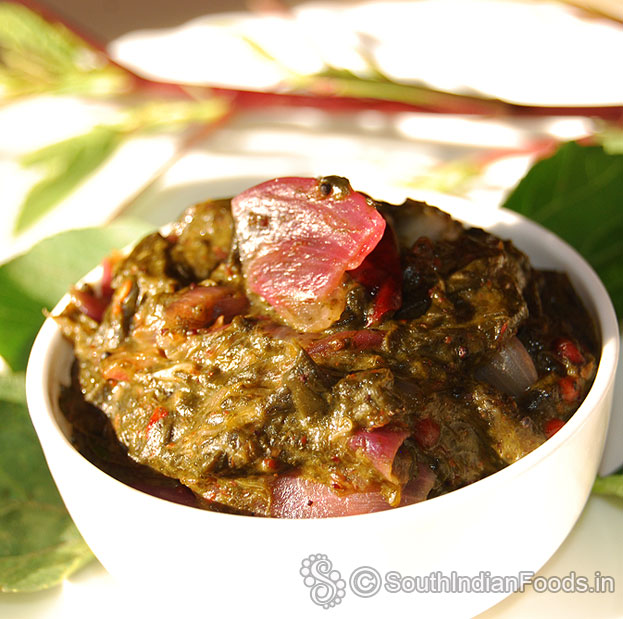 Pulicha keerai pachadi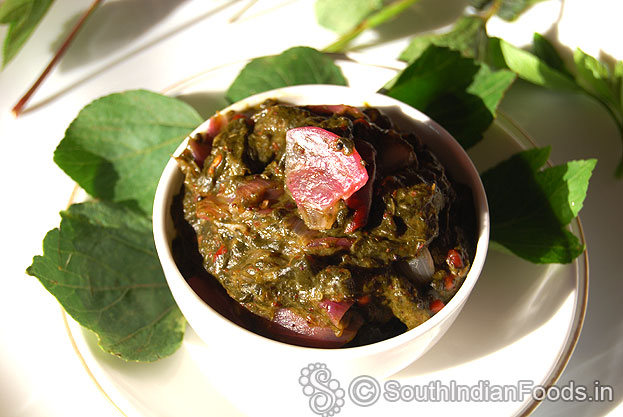 Gongura recipe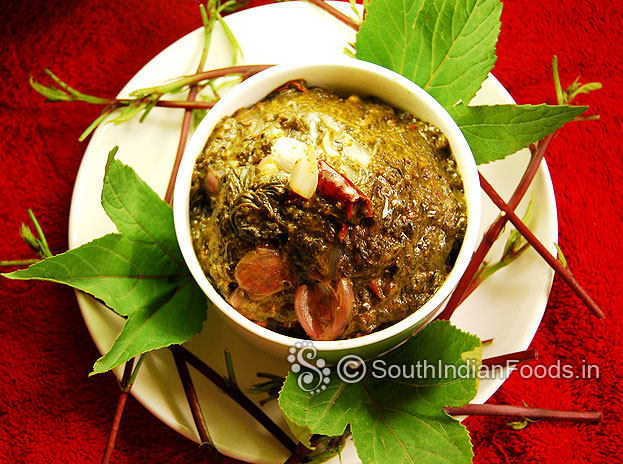 Simple gongura curry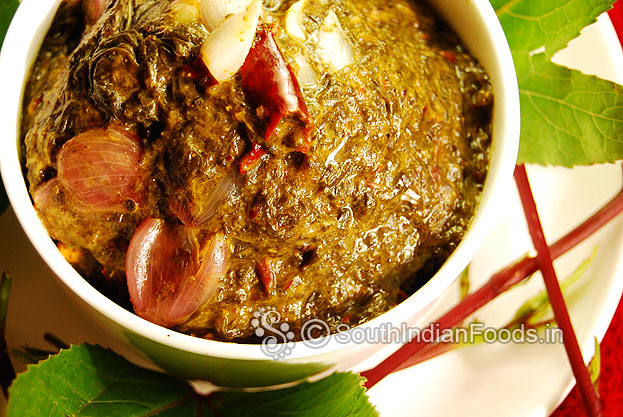 Rate this recipe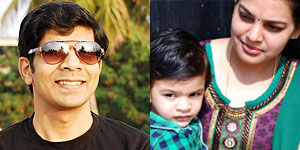 About Us
You may also like these recipes

Bisibele Bhath
'BISI BELE BHATH' literally means 'hot...
Read More >>

Parotta & Kurma
Parotta & Kurma are inseparable...
Read More >>

Rava dosa
Rava – 2 cup. Maida – 2 tbsp. Rice flour – 1...
Read More >>

Pavakkai Puli Kuzhambu
Pressure cook (1 whistle...
Read More >>

Tamarind ragi semiya
Ragi semiya [Anil] – 2 cup [200 gm]. Tamarind...
Read More >>

Milagu kuzhambu
Soak tamarind for 45 minutes. Dry roast and...
Read More >>

Kathirikai bonda puli kootu
Kathirikai [Brinjal or...
Read More >>

Fried Rice
Put soaked (1 hr) basmati rice in boiling water...
Read More >>
Pani Puri
Make soft dough by mixing all flour together...
Read More >>

Vangi Bhath
Cut brinjals into cubical shape. Heat oil in a pan...
Read More >>

Lemon poha
Aval [poha or Flattened rice] – 1 cup. Peanuts – ¼ cup...
Read More >>

Kara Kuzhambu
Brinjal - 3 nos. Small Onion (Sambar Onion) - 10...
Read More >>
Recipes by Categories