Pappu chekodi -How to make-Step by step photos & Video

By
Gunaselvi
Cuisine Style: India | Preparation & Cooking Time: 20 min | To Serve: 4 | Type: Snacks
Ingredients
Rice flour- 1 cup
WAter - 1 & 1/4 cup
Oil - 1 tbsp
Ghee - 1 tbsp
Hing - 1/2 tsp
Carom seeds - 1 tsp
Turmeric - 1/2 tsp
Red chilli powder - 1 tsp
Chana dal - 4 tbsp
Sesame seeds - 2 tbsp
Salt to taste
Oil for deep frying
Preparation Method
Soak chana dal for 1 hour then drain water completely
Heat water in a pan, add salt, oil, red chilli, carom, turmeric powder boil
Then add rice flour, mix well. Cover it leave it for 5 min
5 min later, knead it to make soft dough
Divide the dough into equal size balls
Rollout into thick rope. Then roll out into chana dal, make ring shape
Heat oil in a pan , drop it in hot oil, deep fry till golden brown & crisp on medium hot oil
When it is ready remove it from oil & drain on an absorbent paper & let it cool.
Store it in an airtight container and use within 30 days.
How to make Pappu chekodi -No maida, 10 min video
How to make Pappu chekodi -Stepwise pictures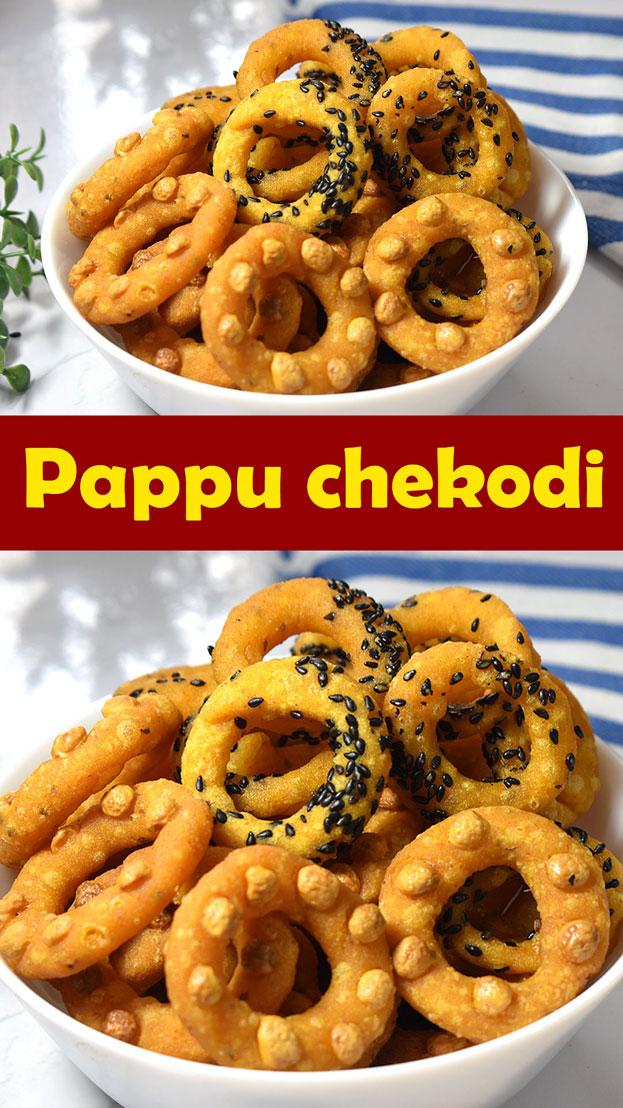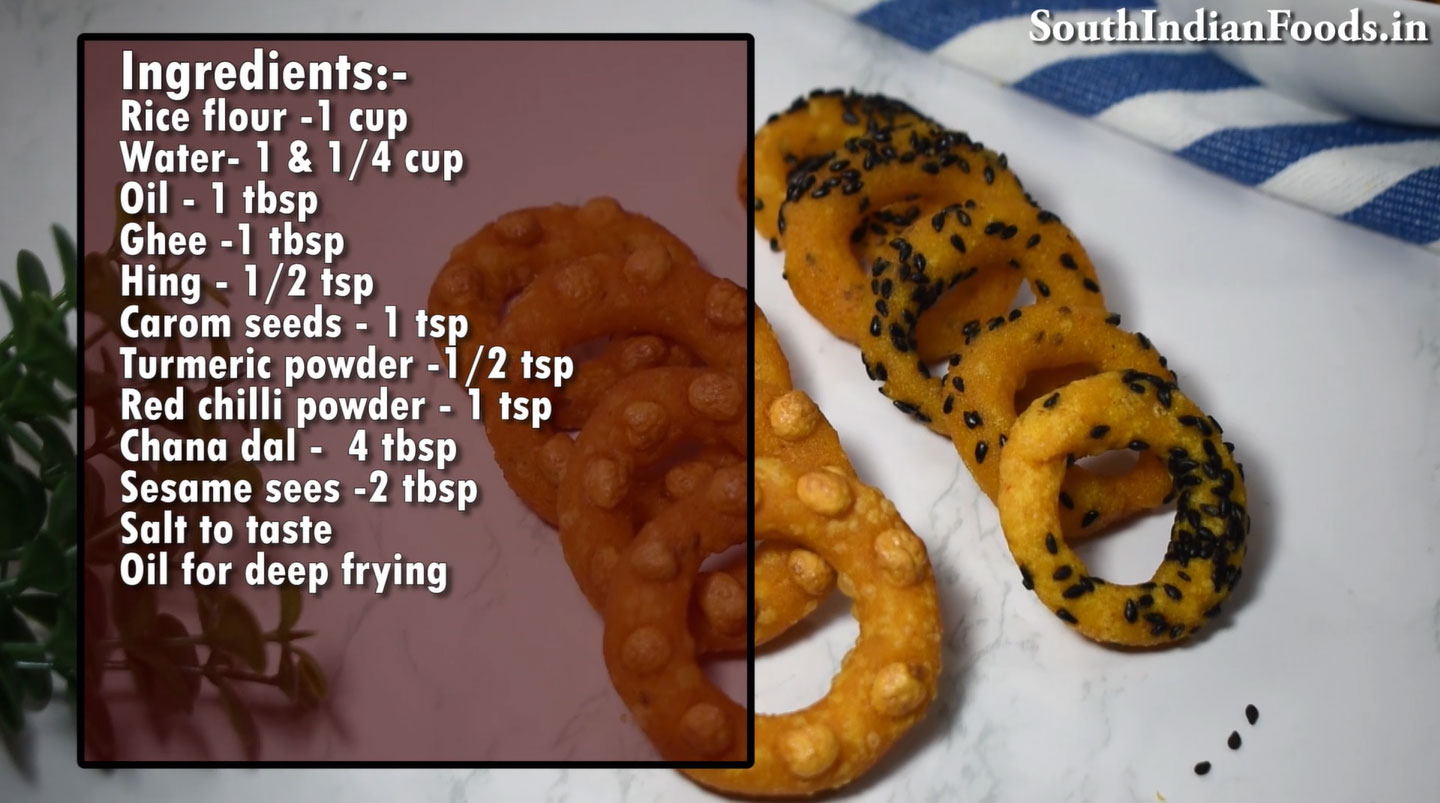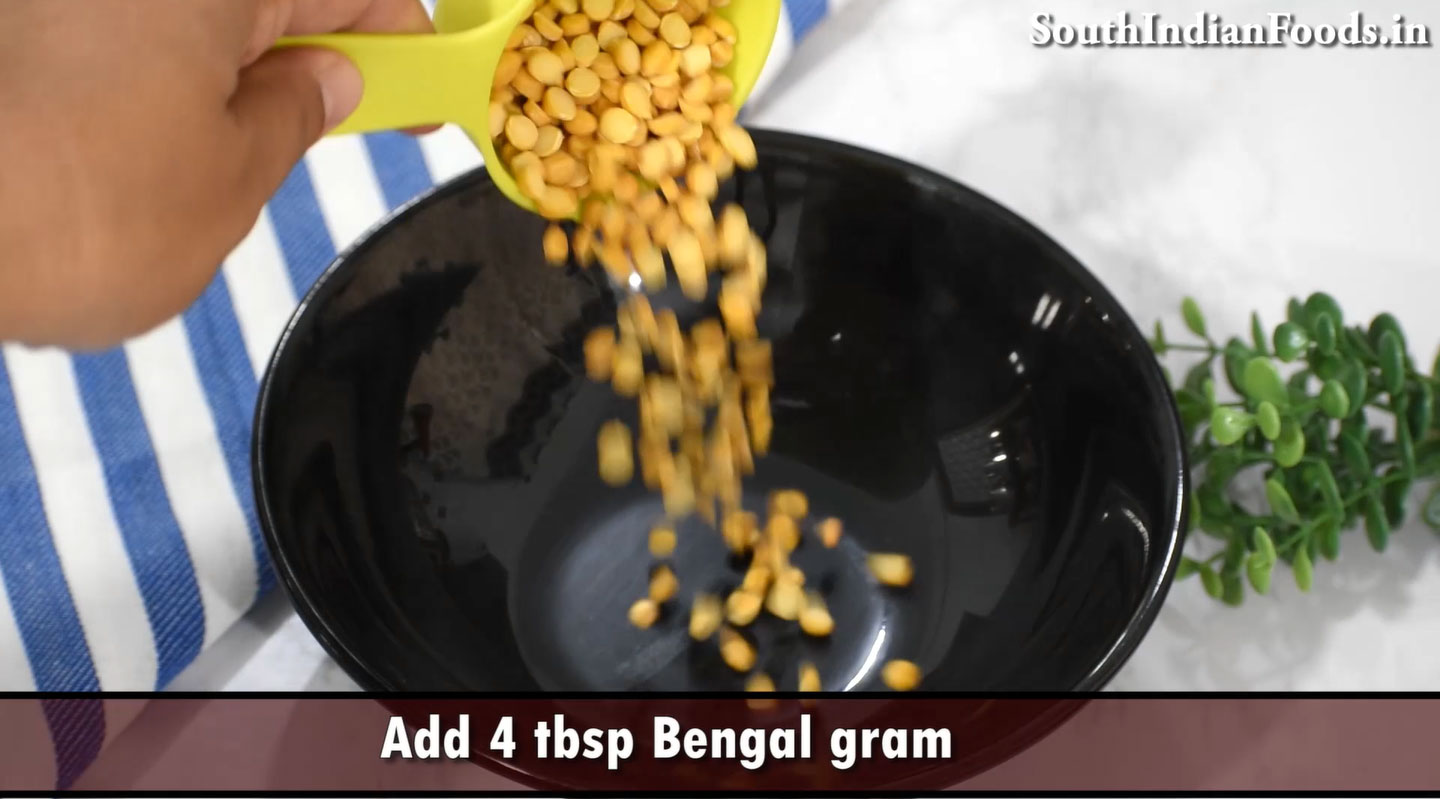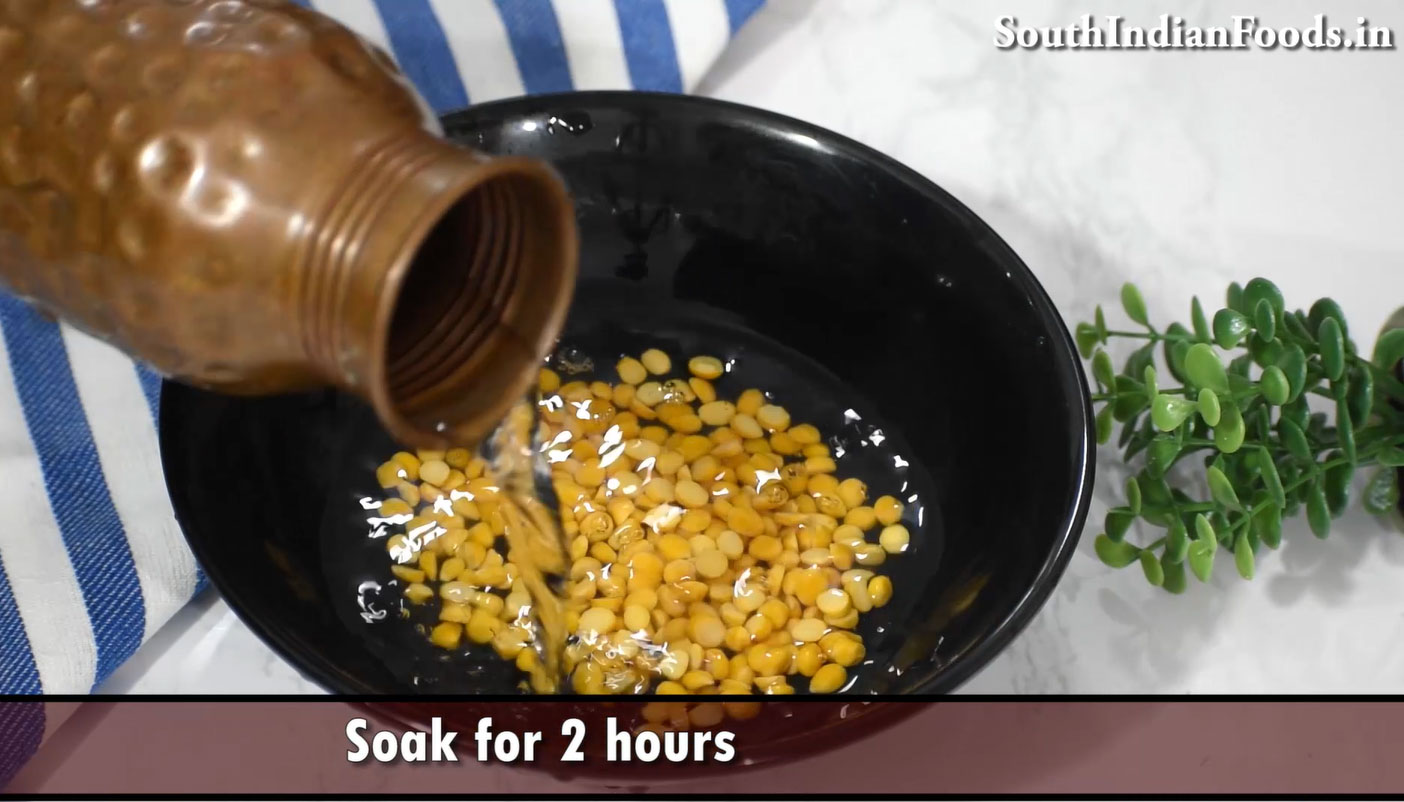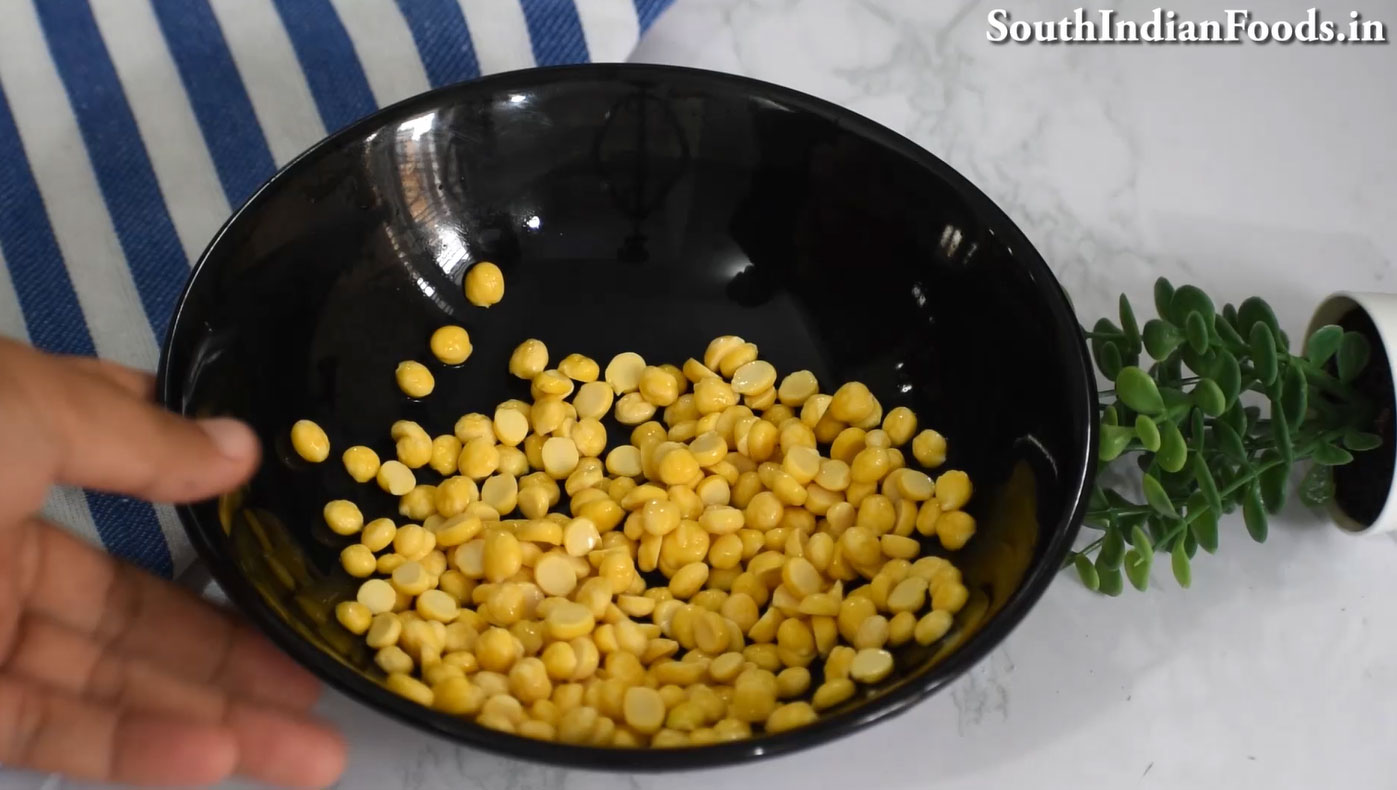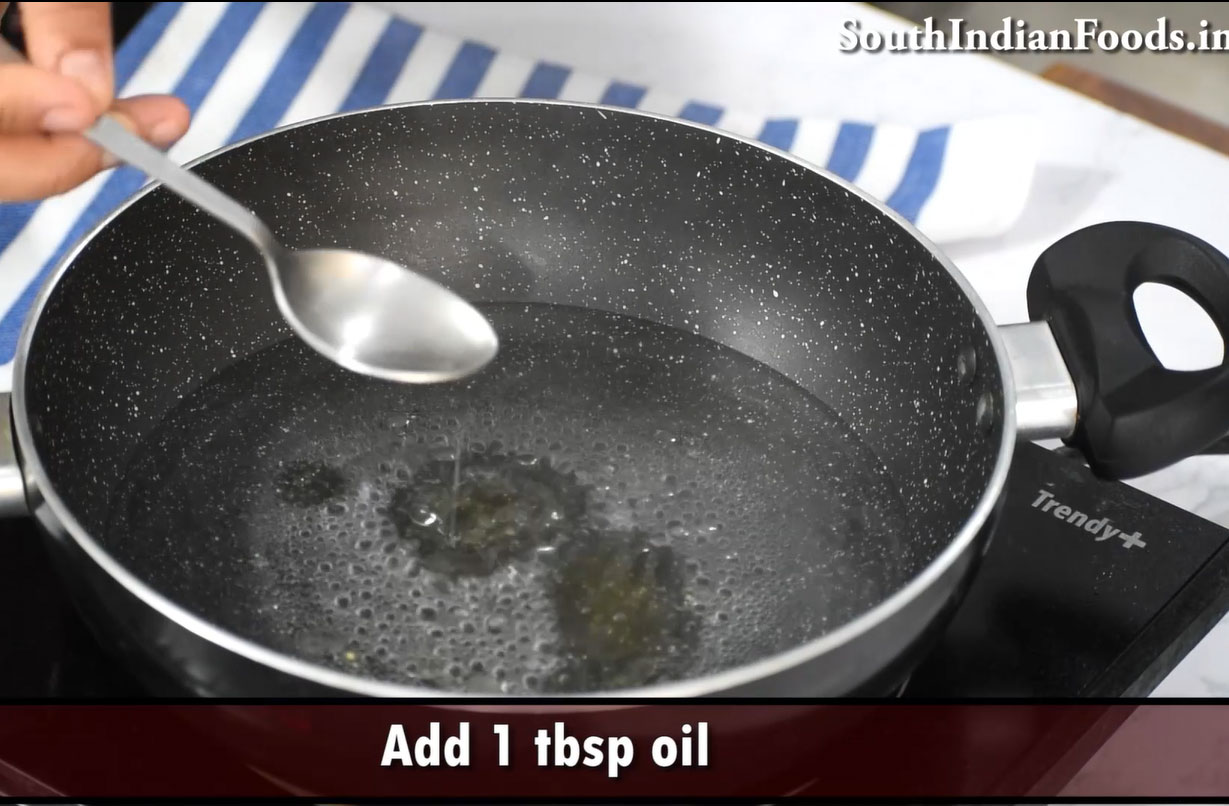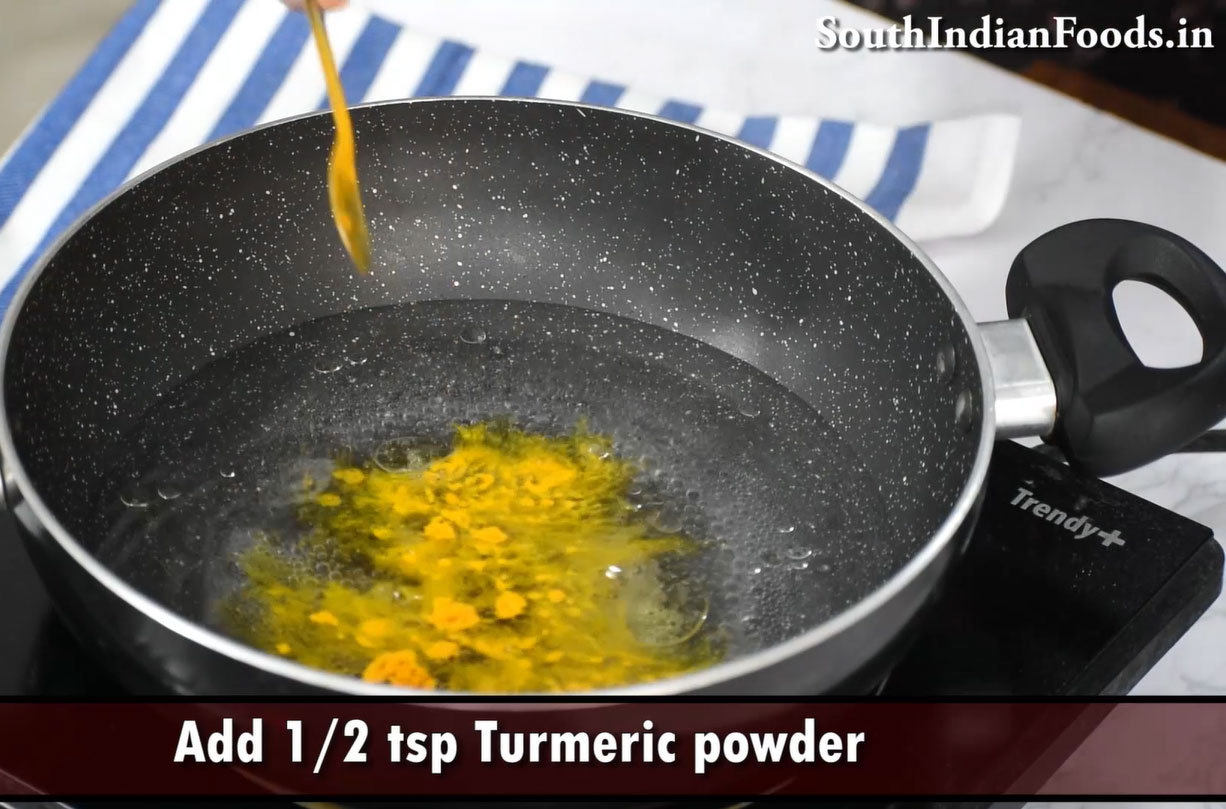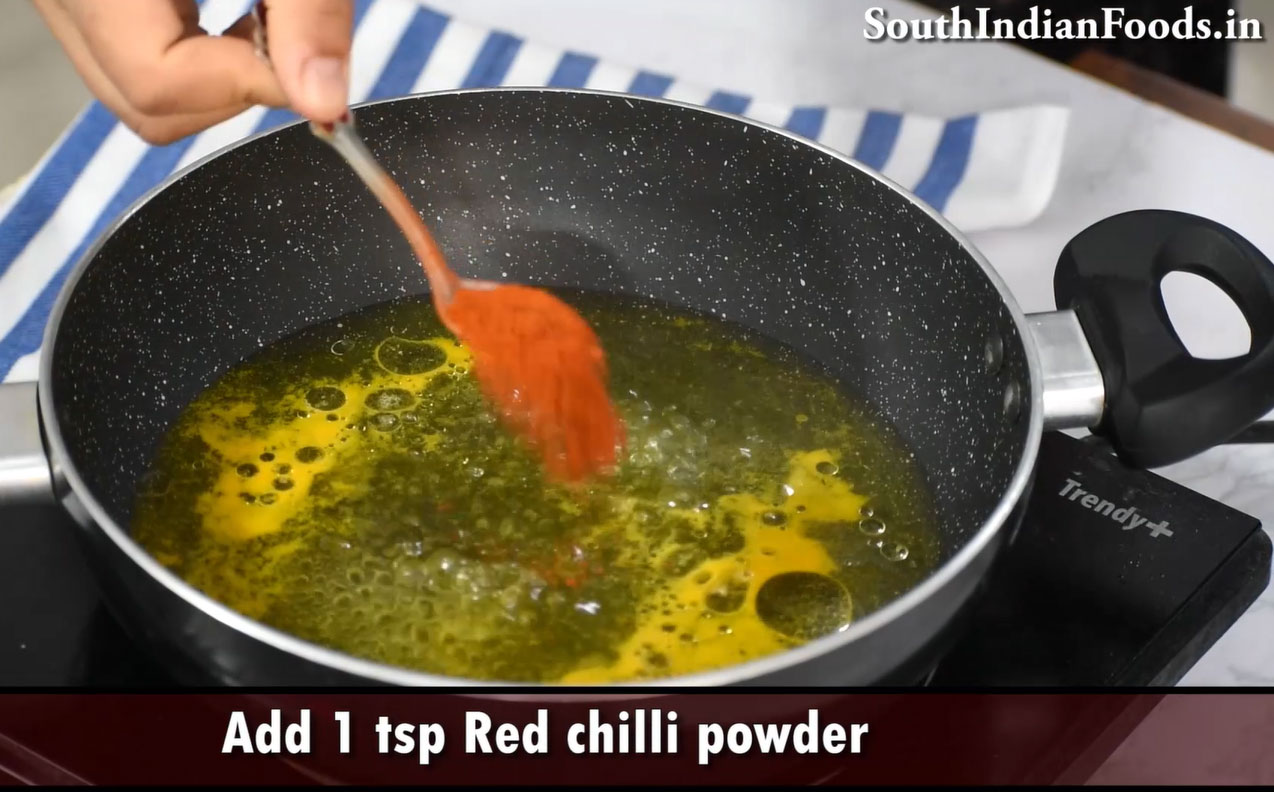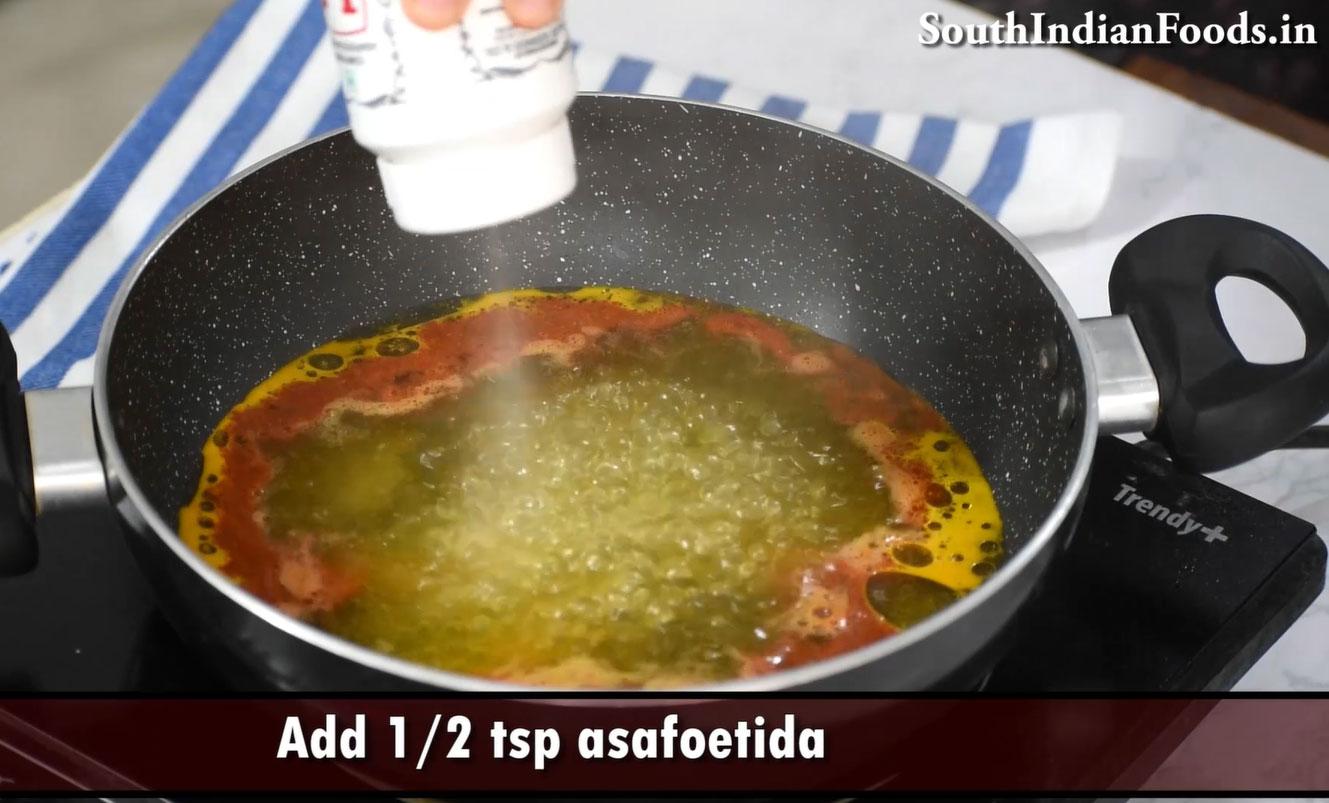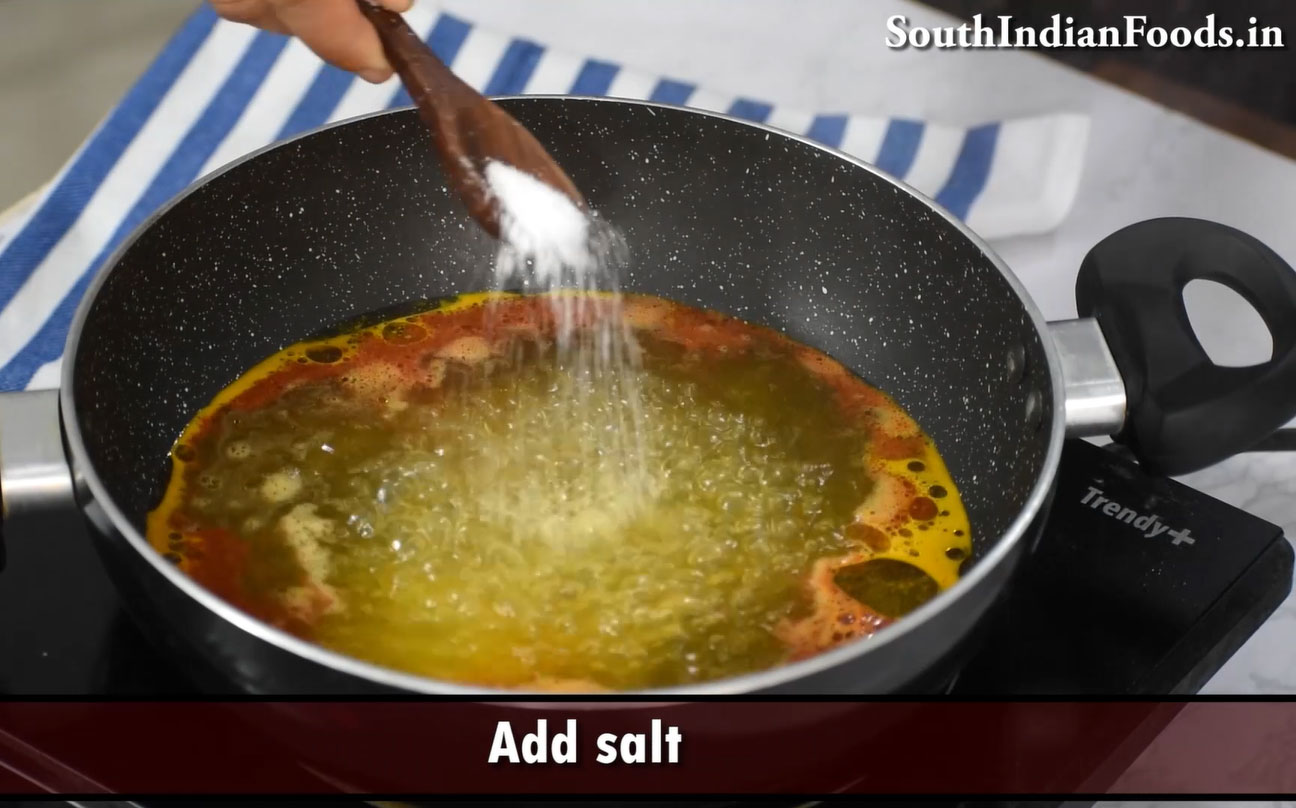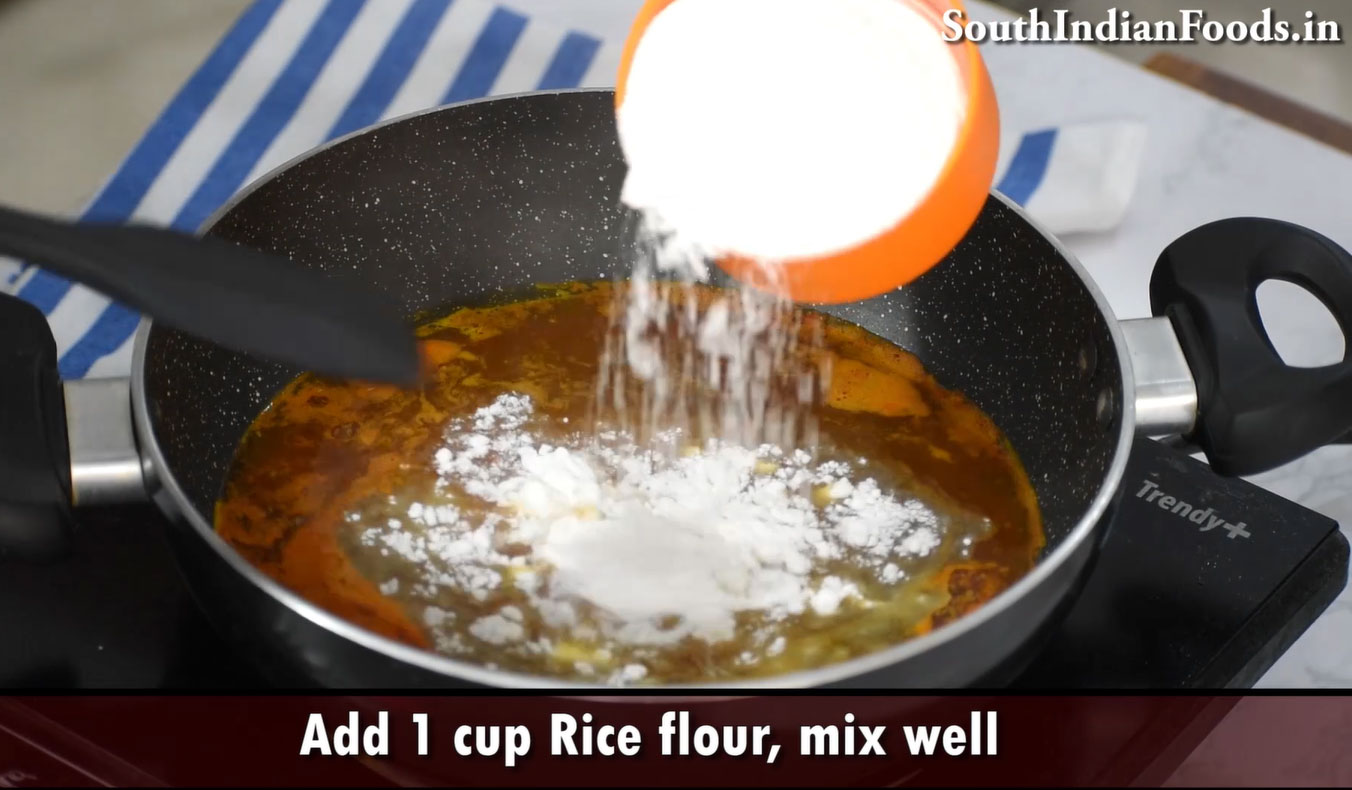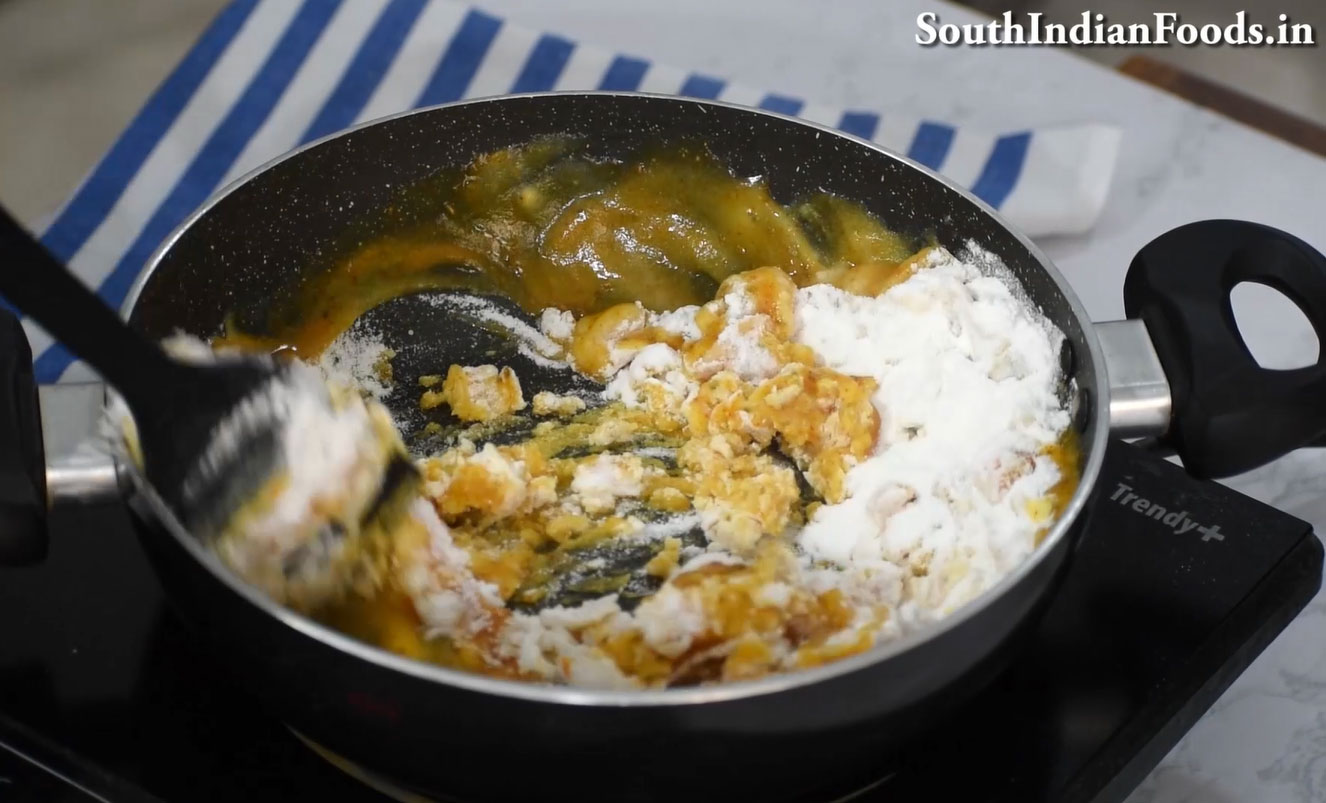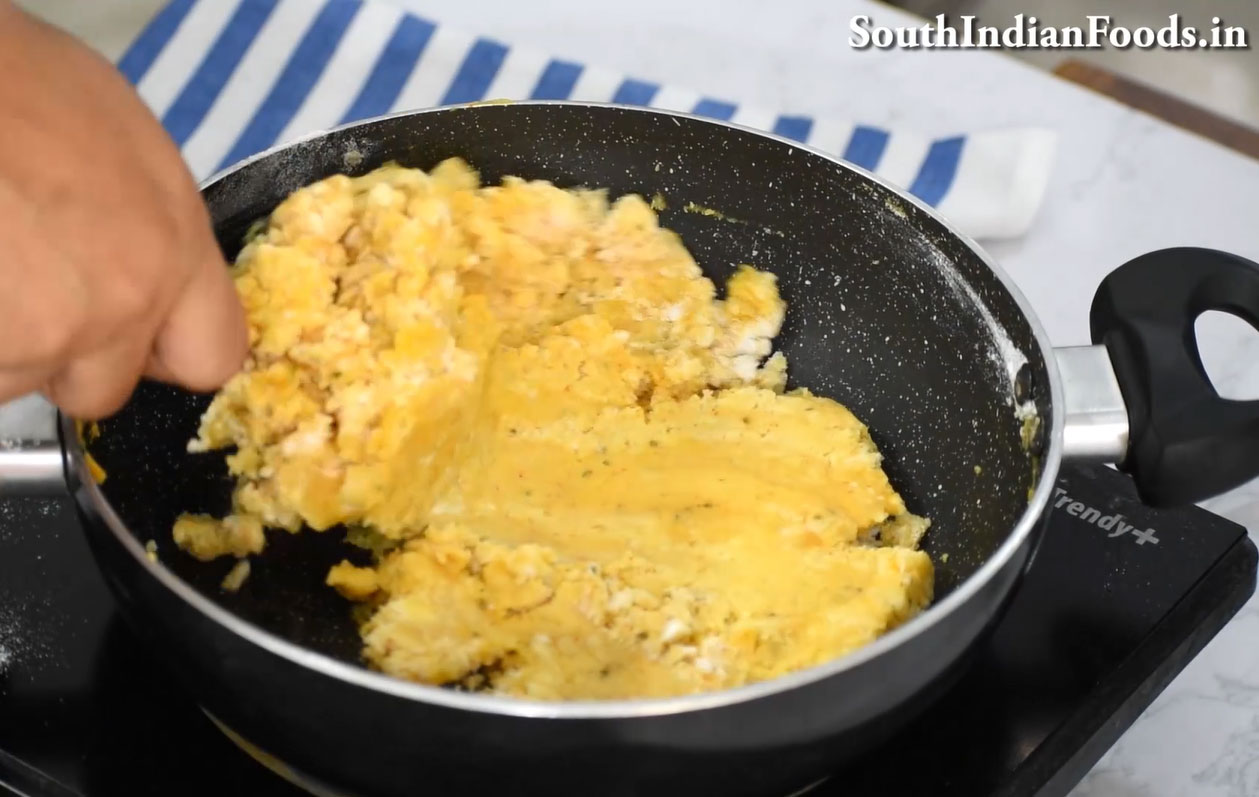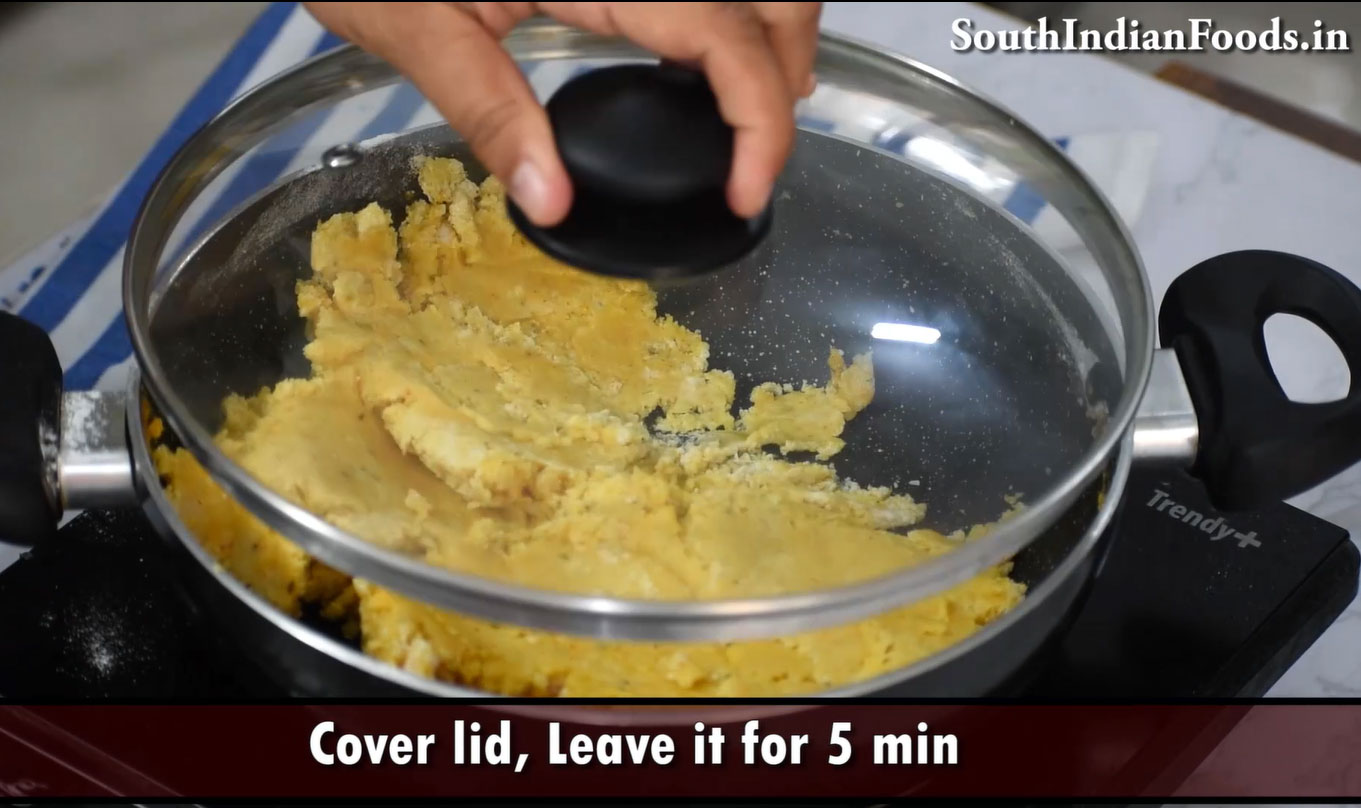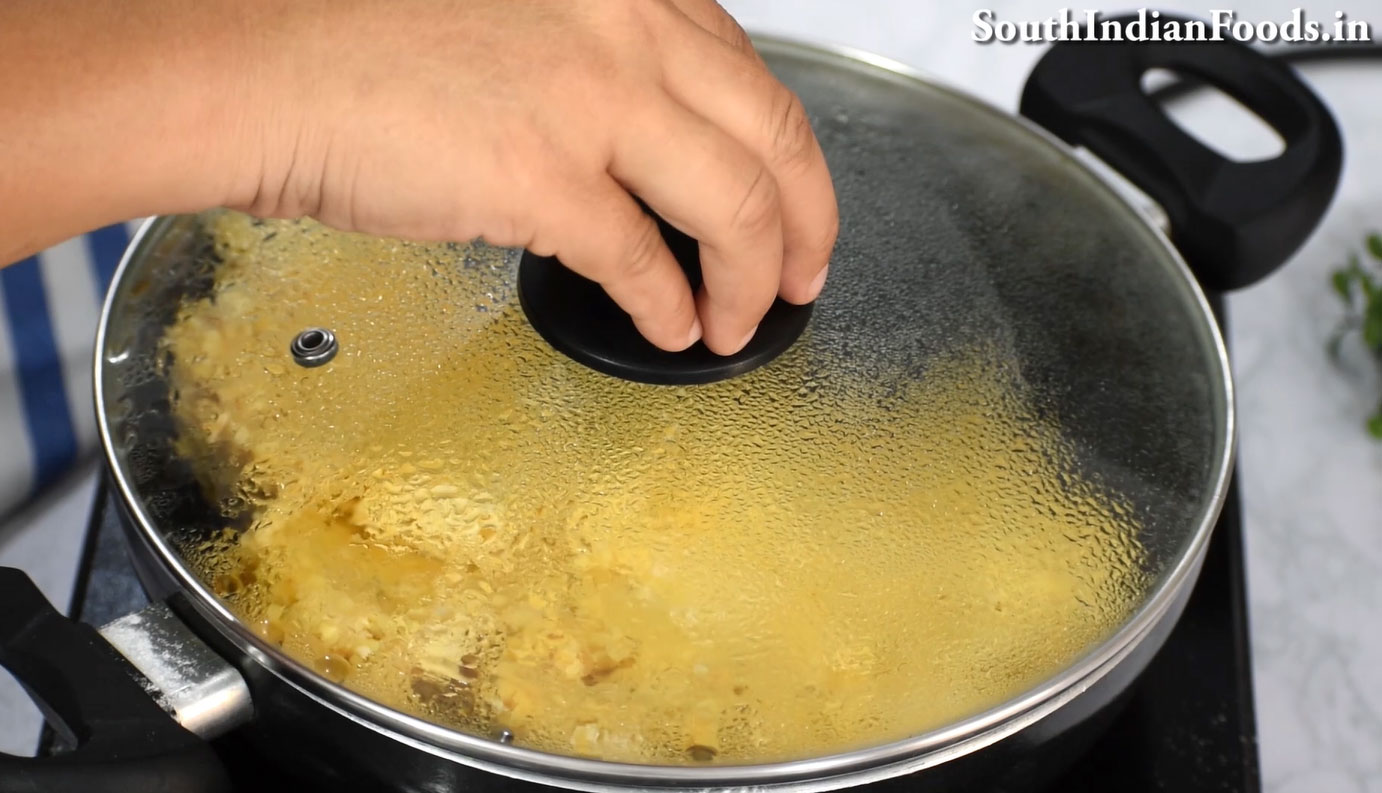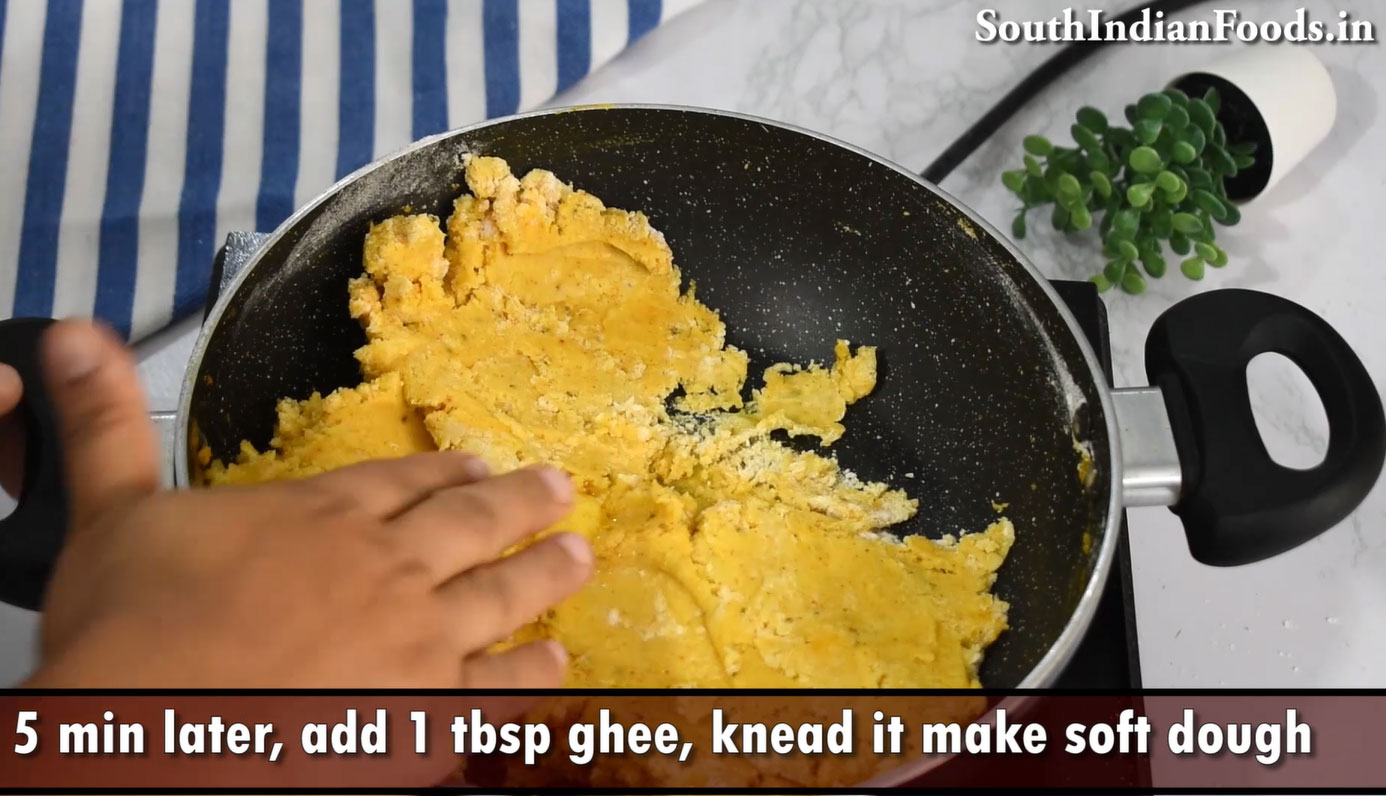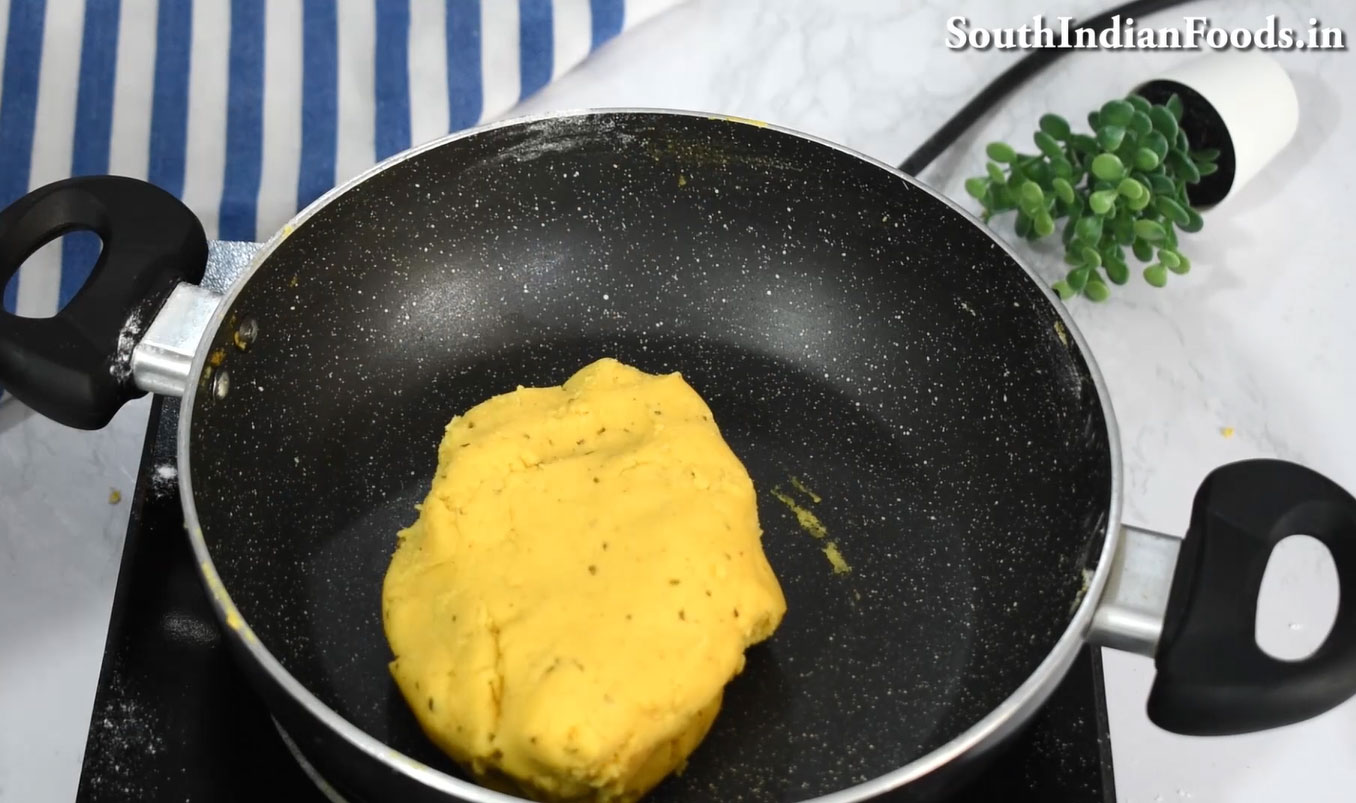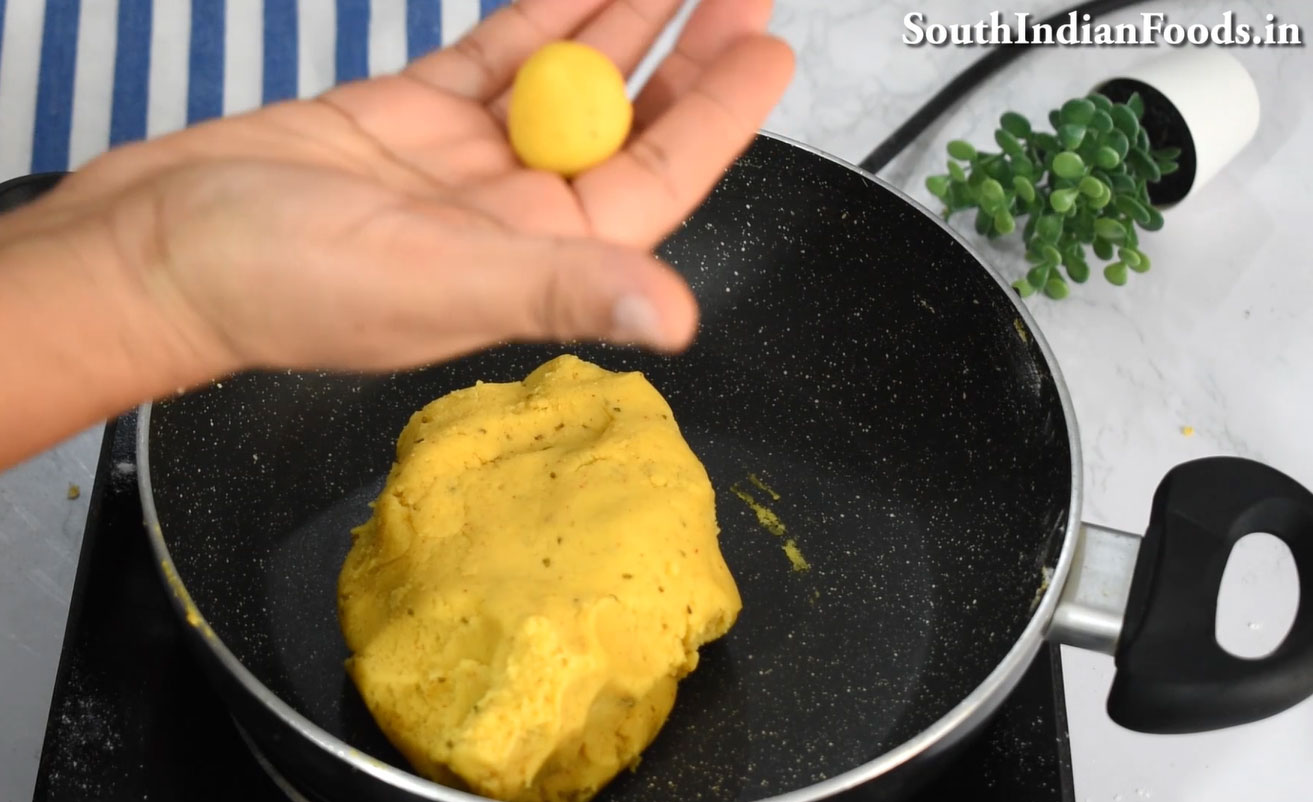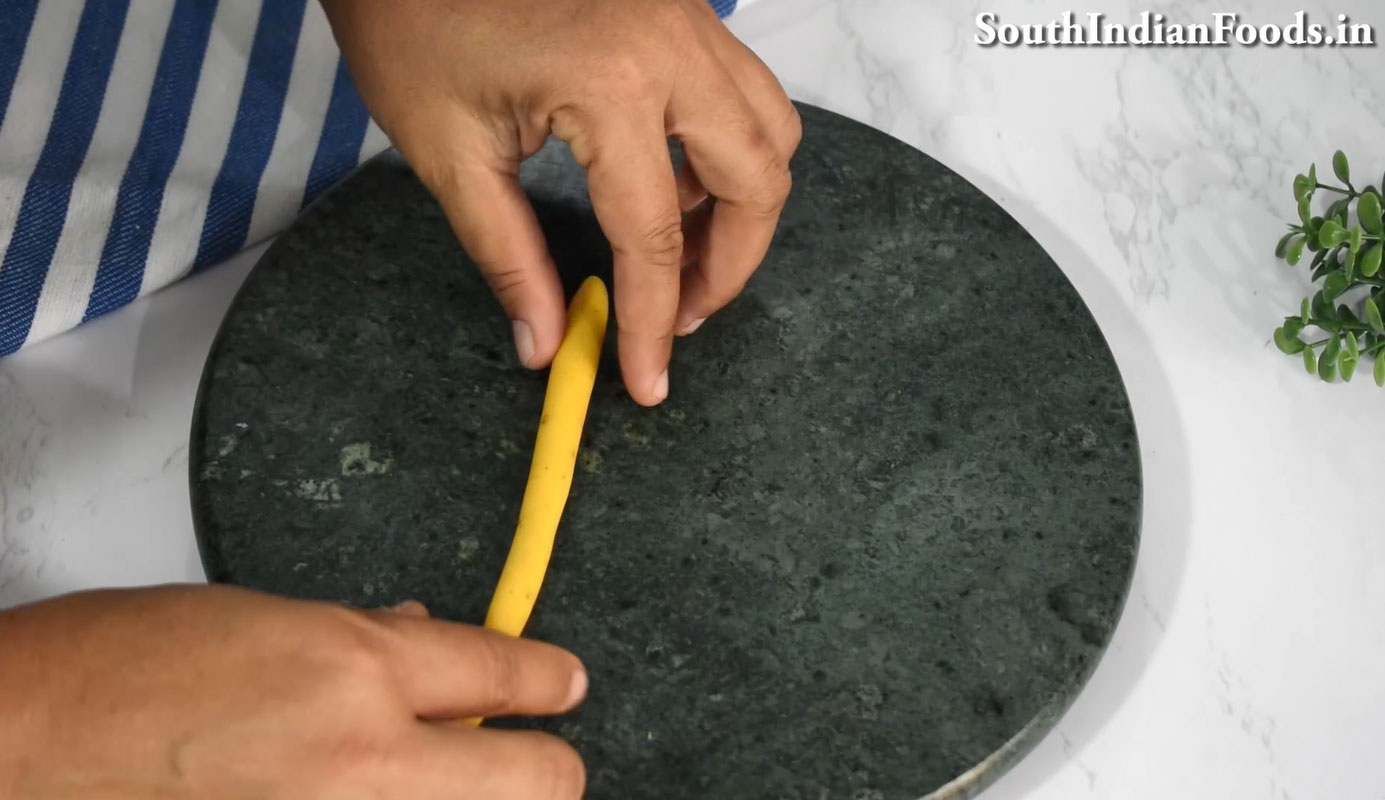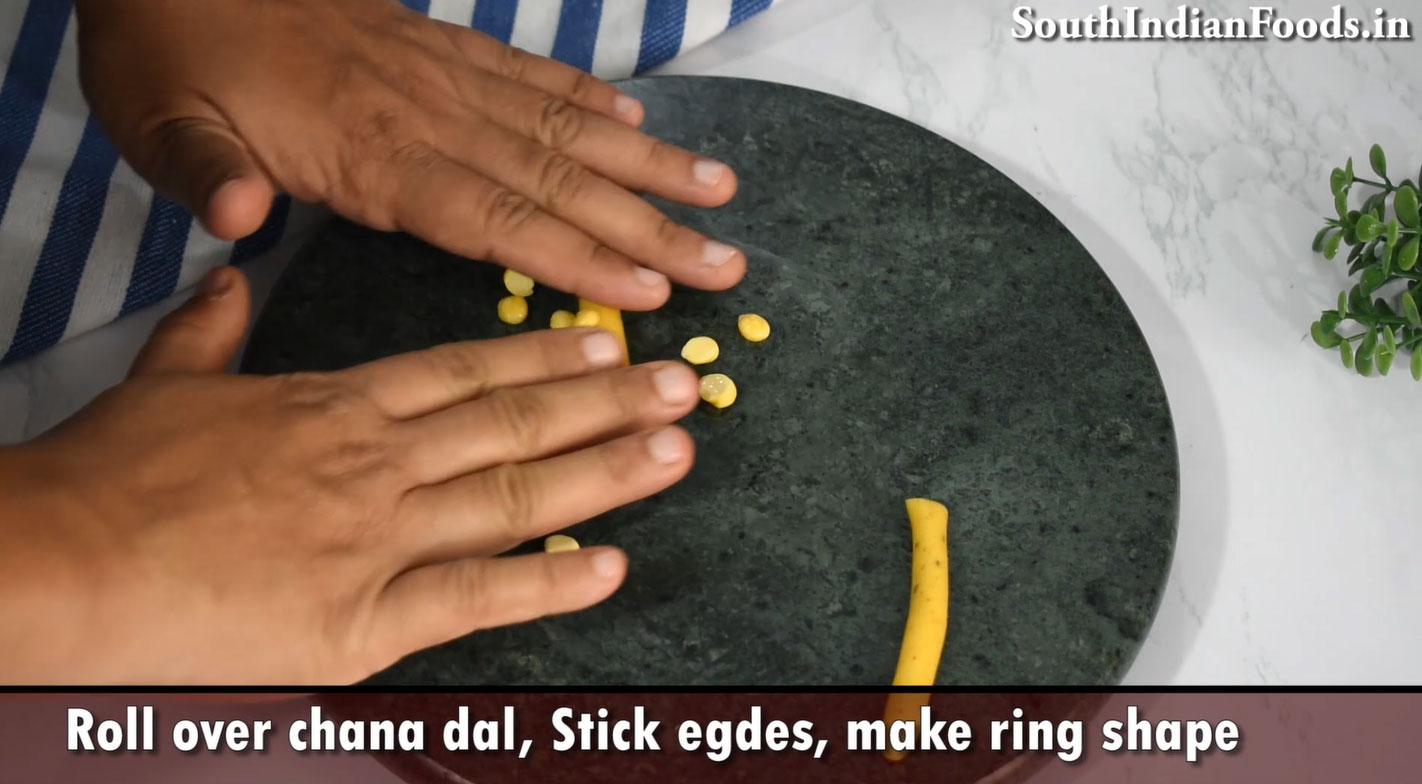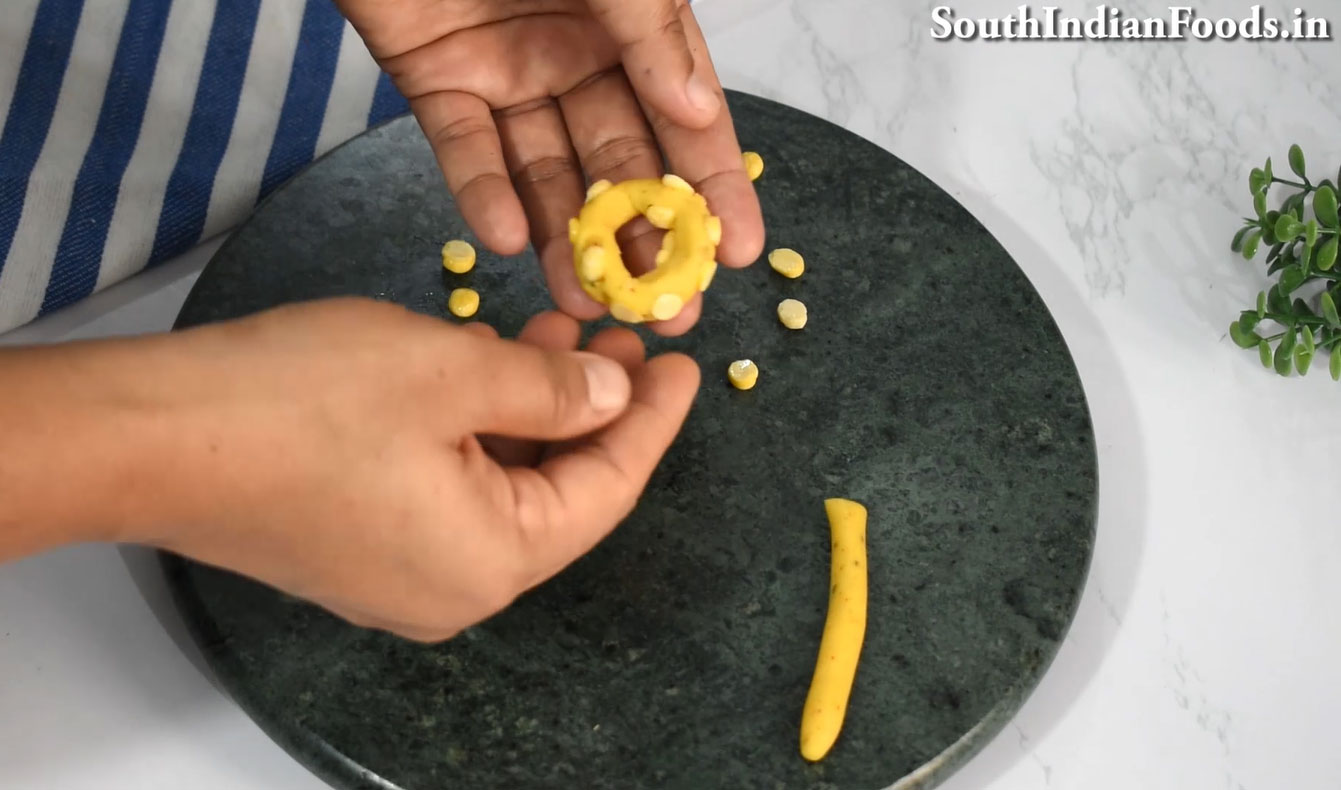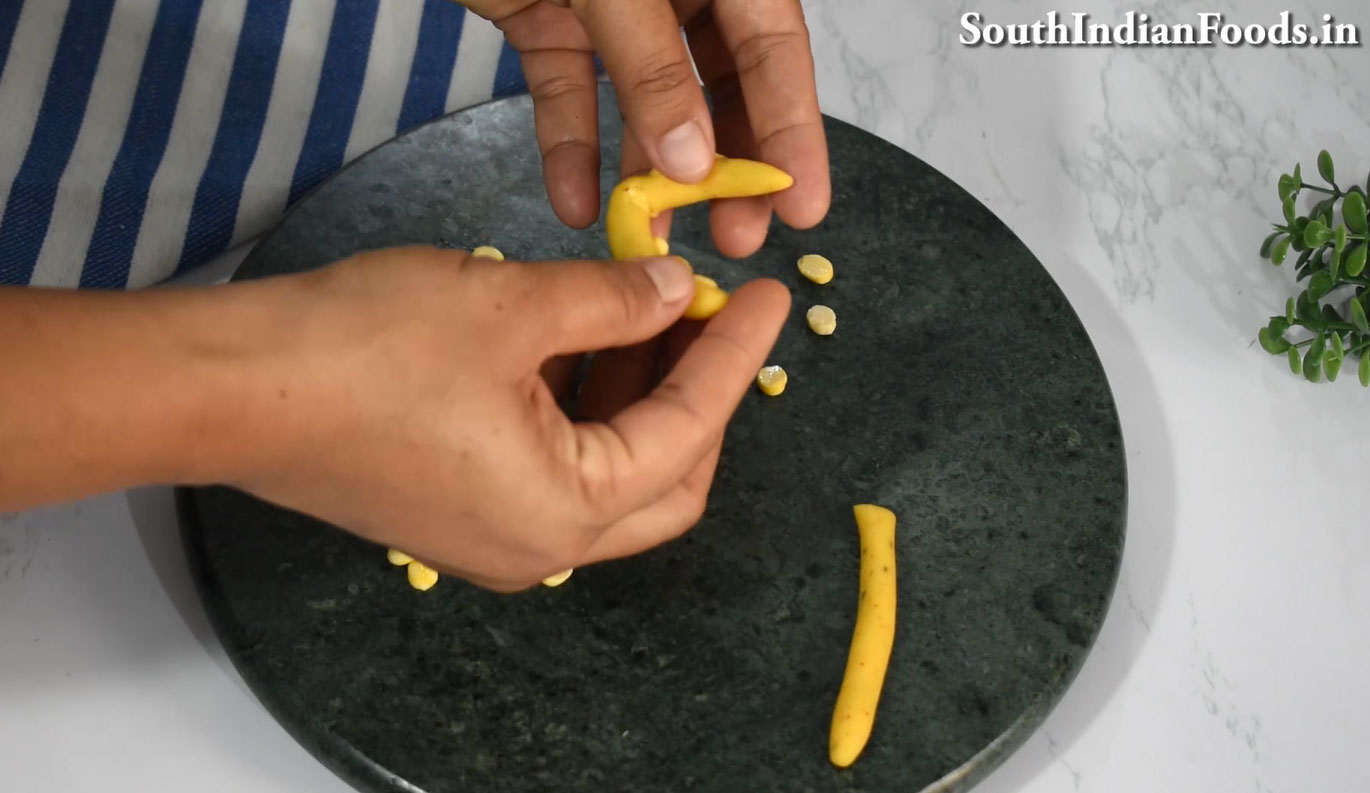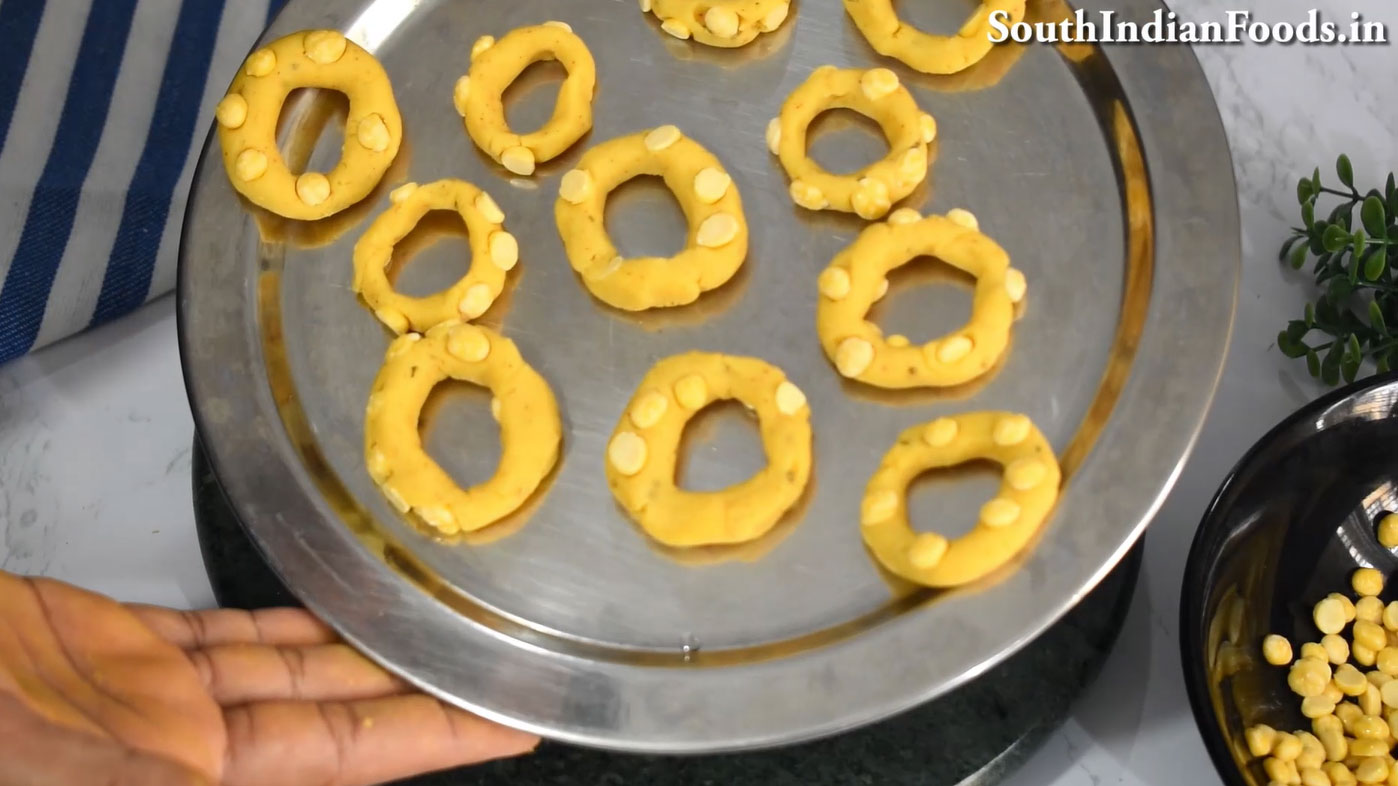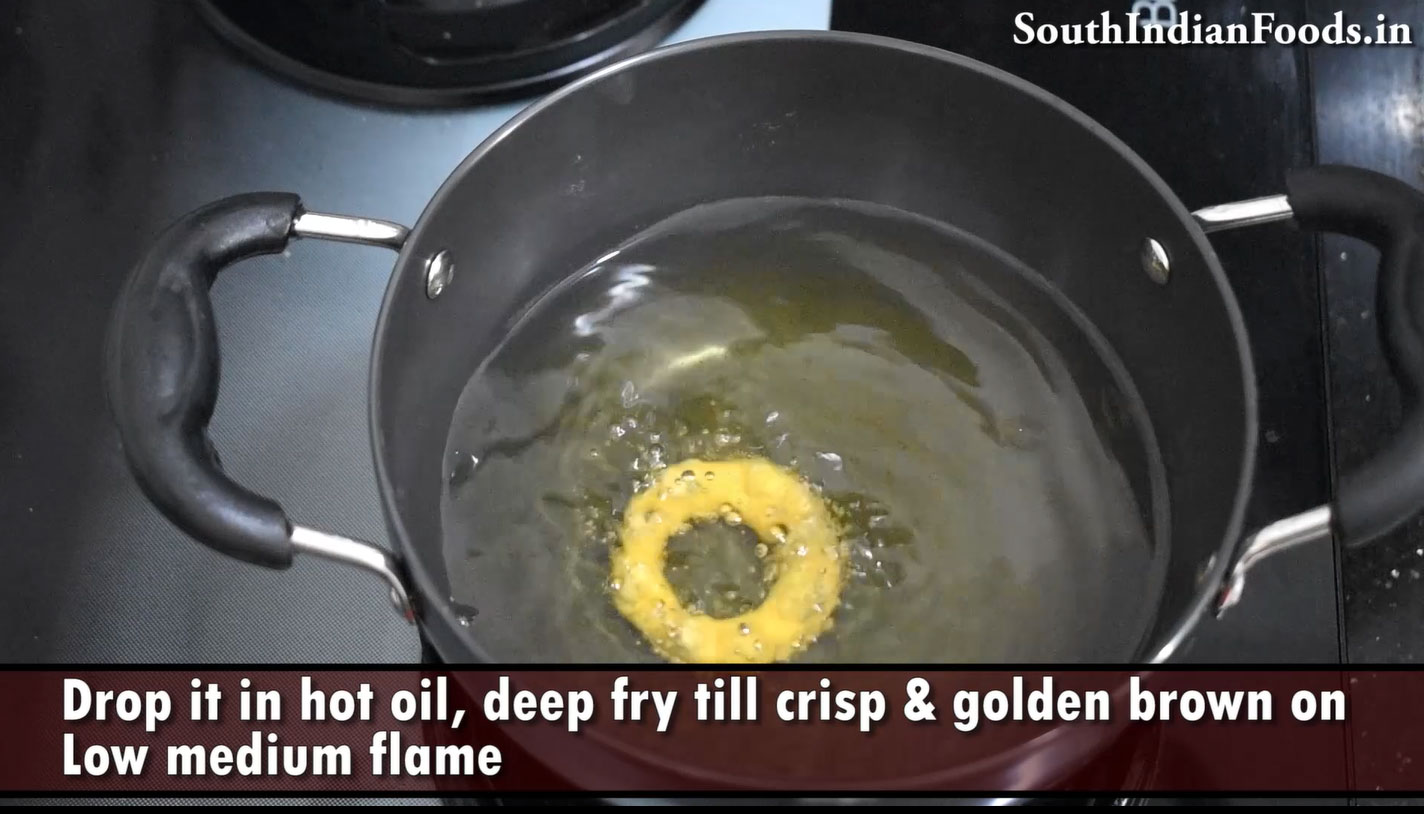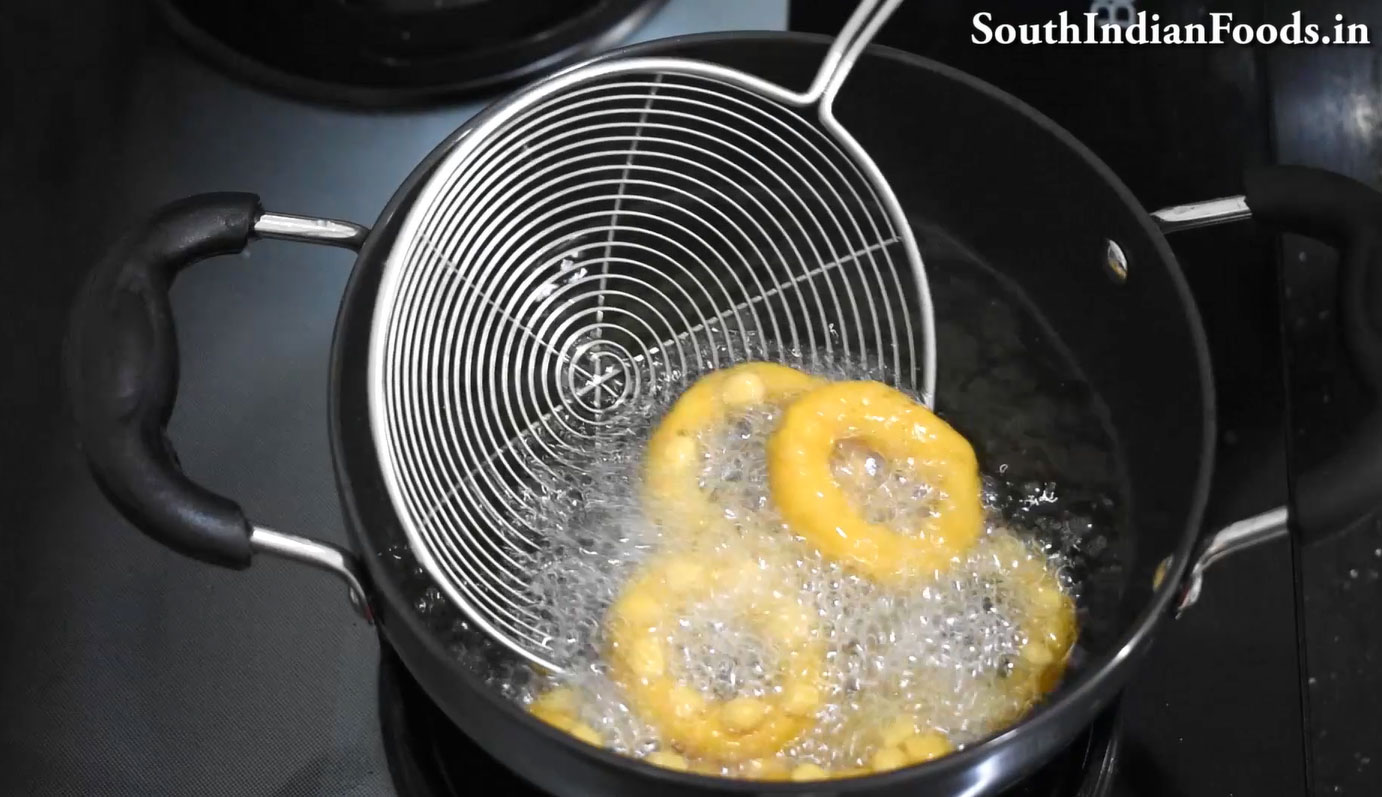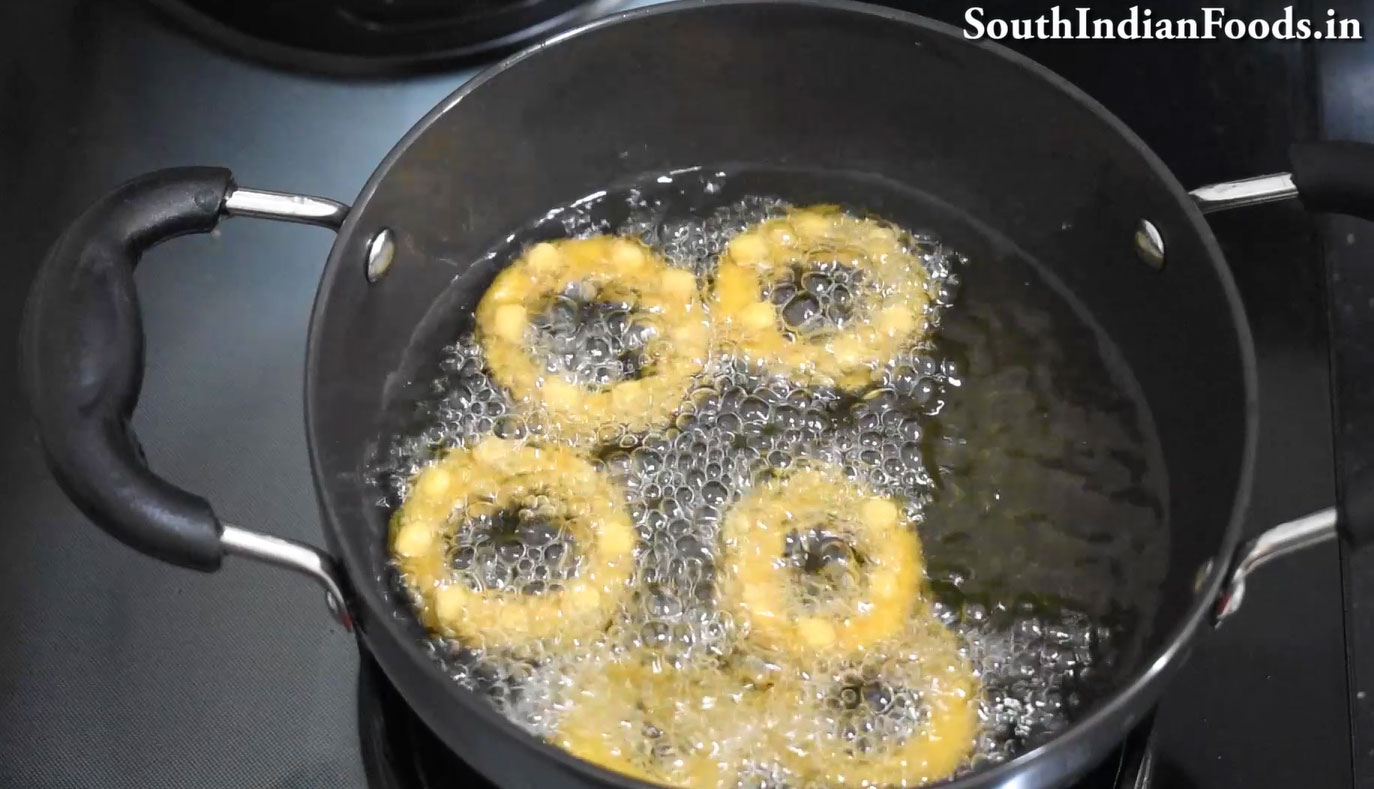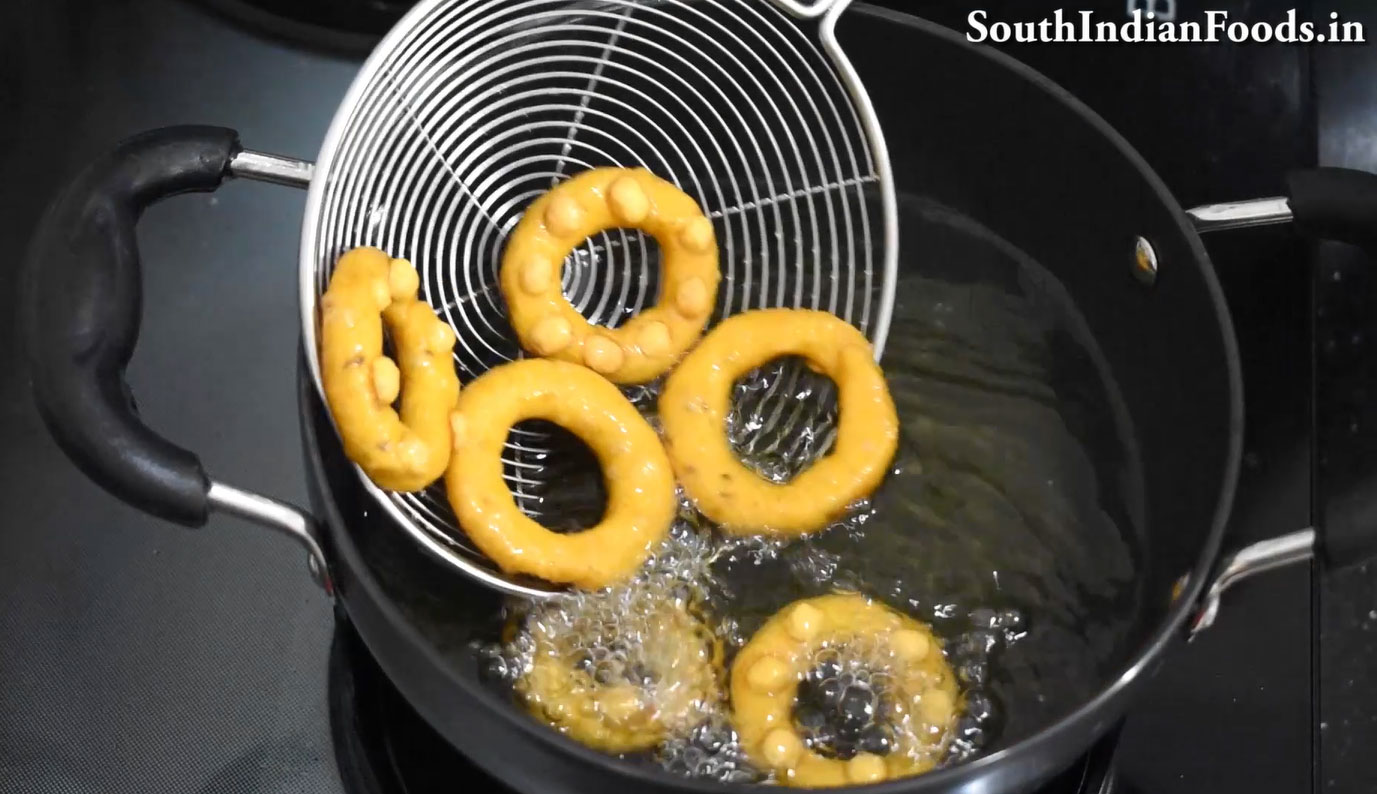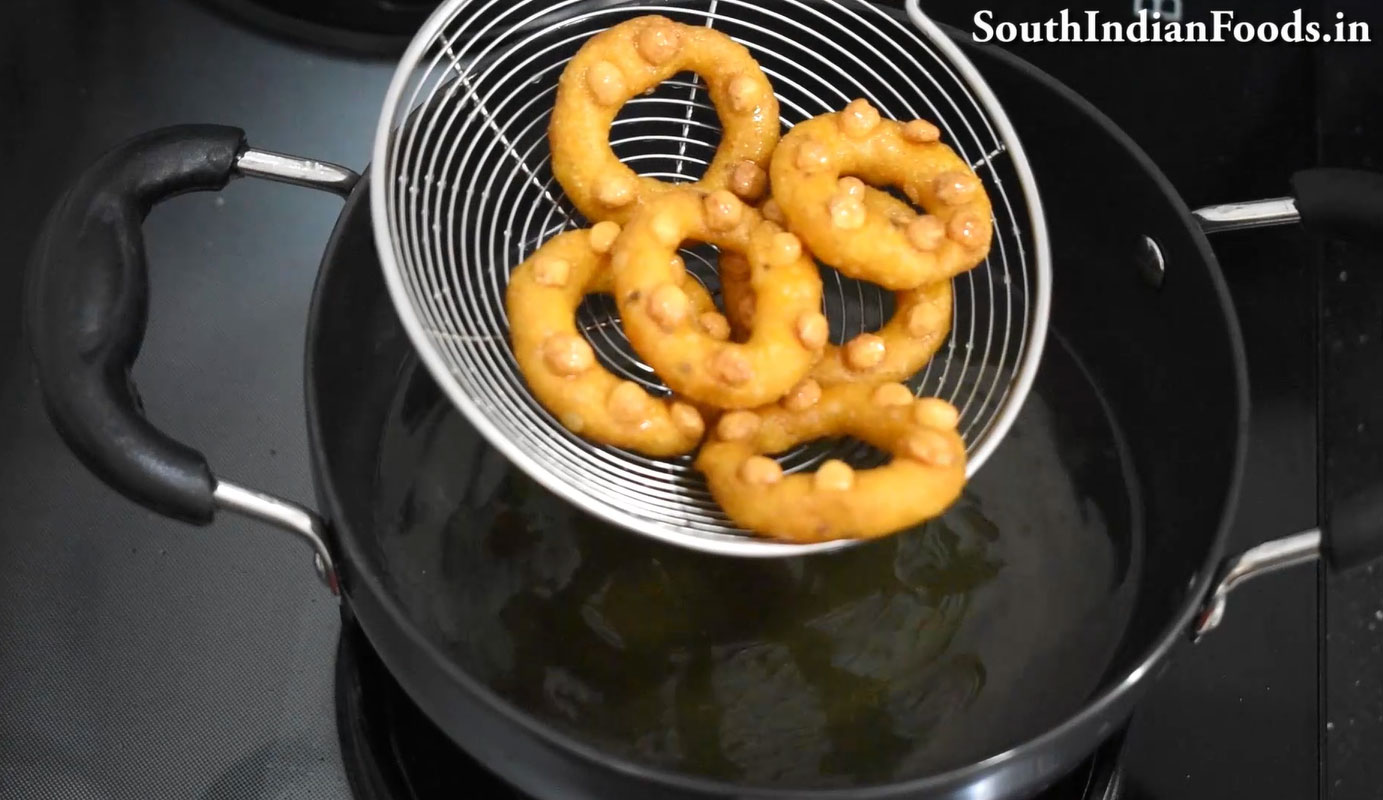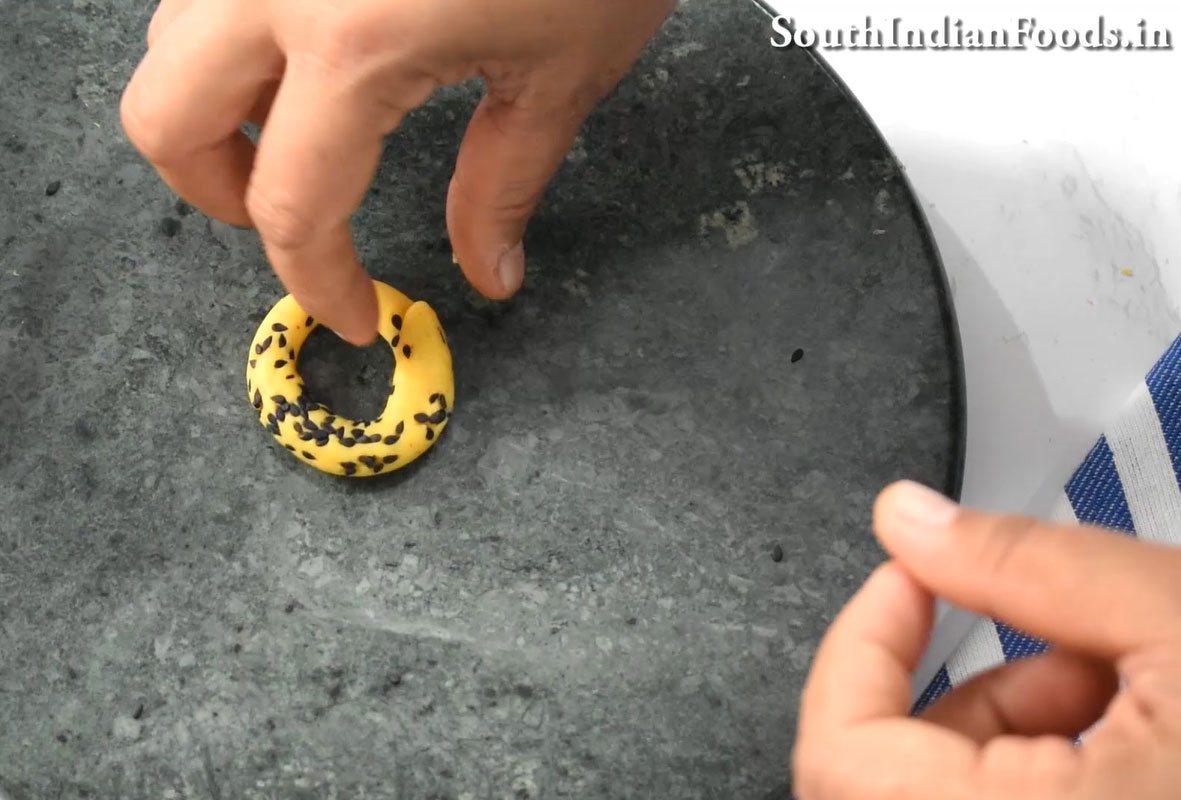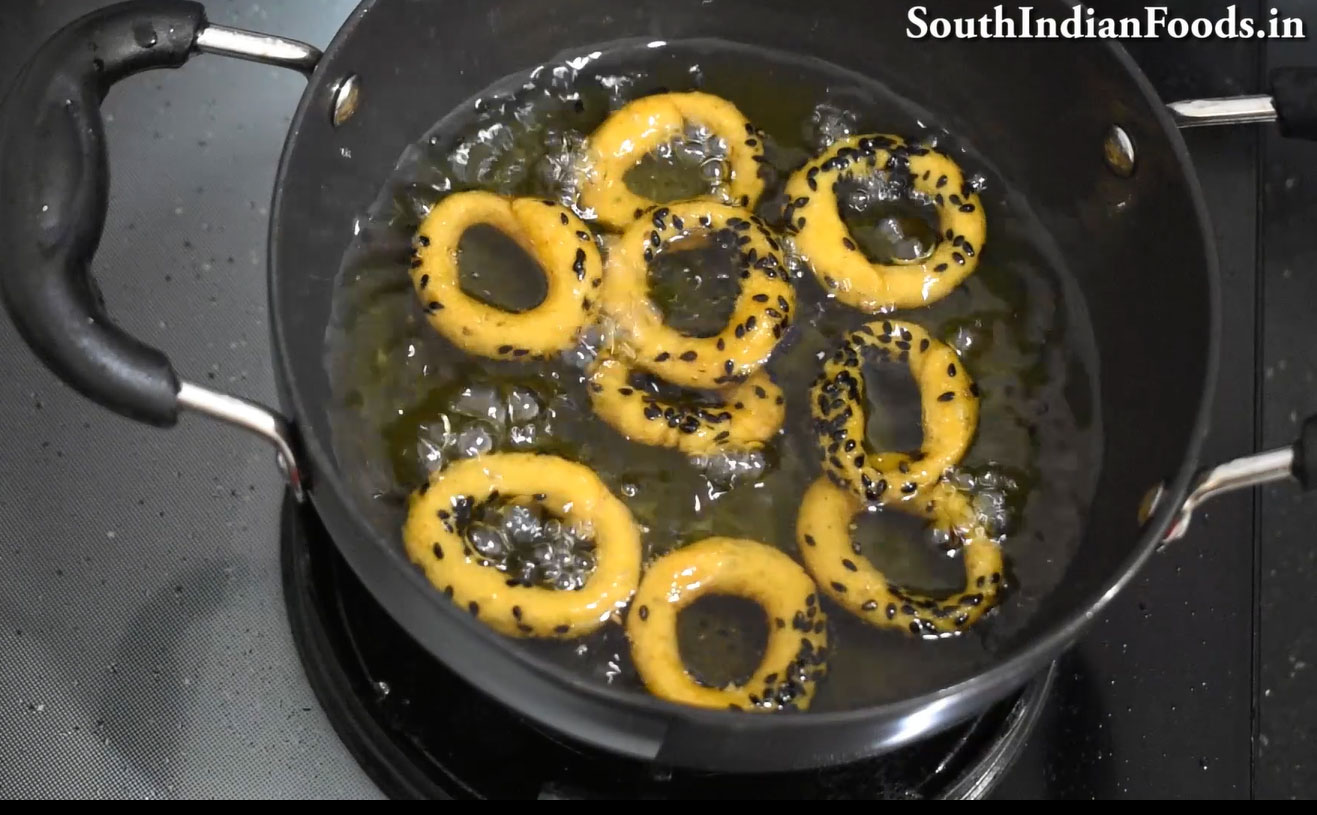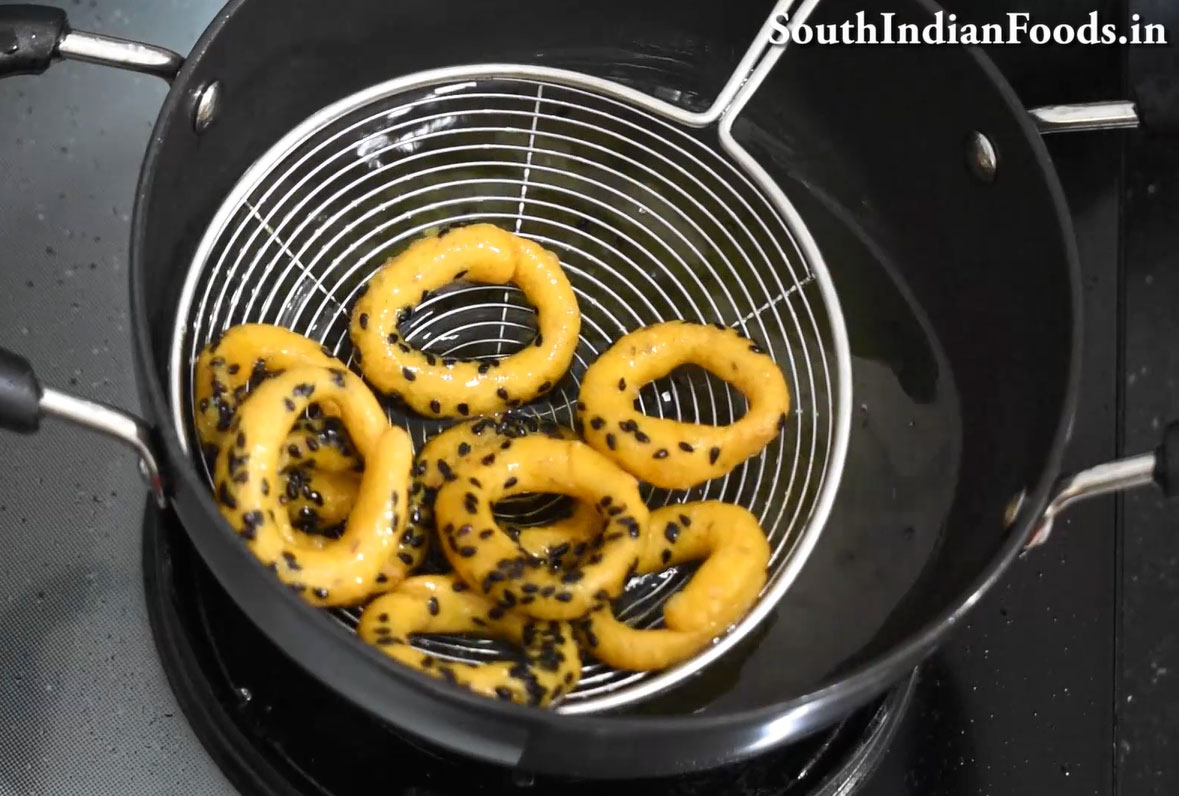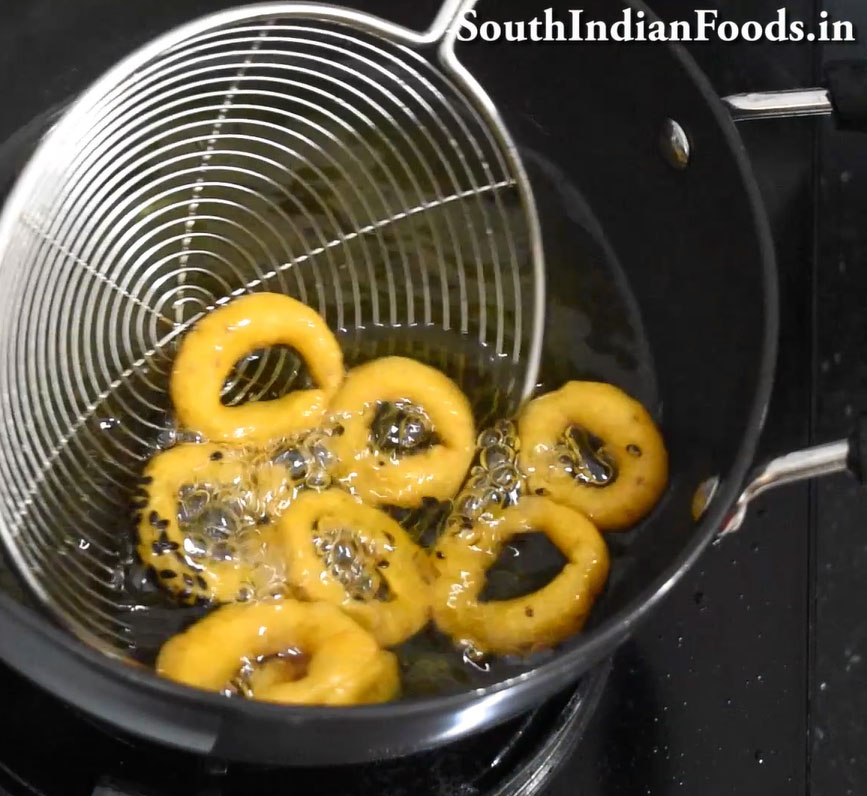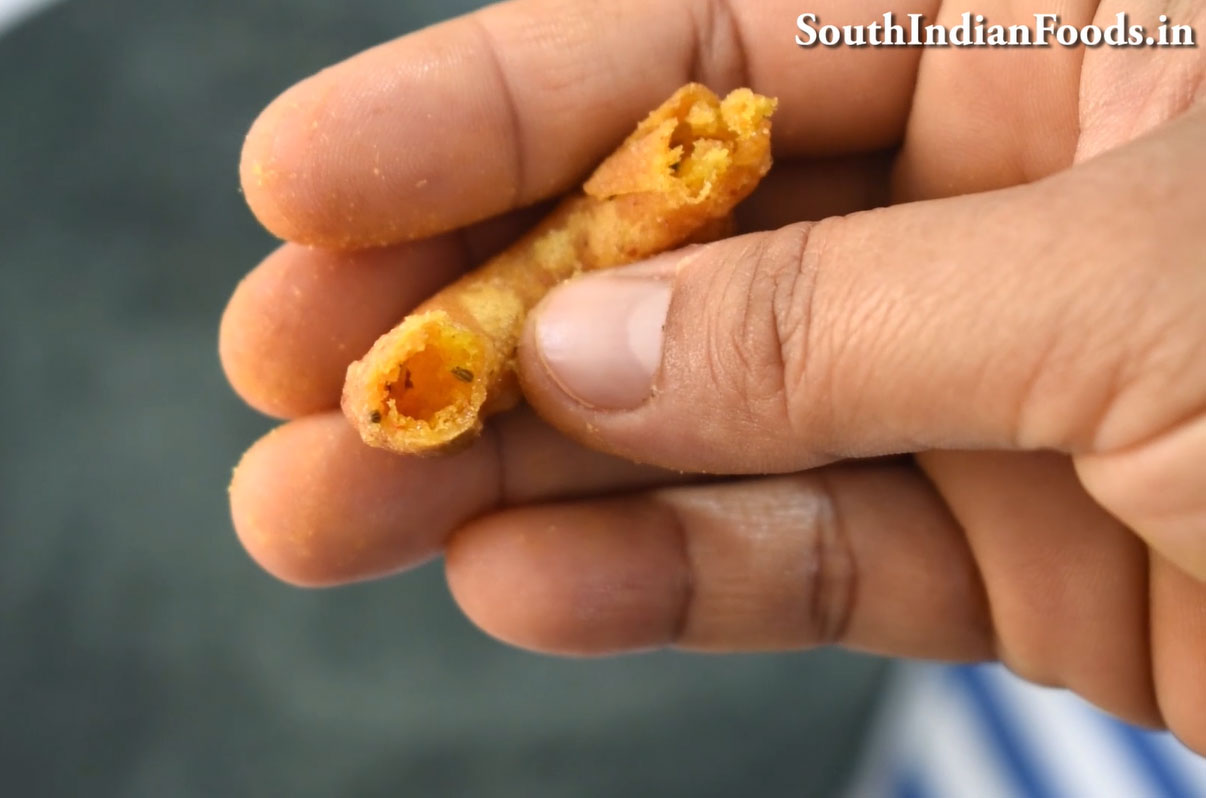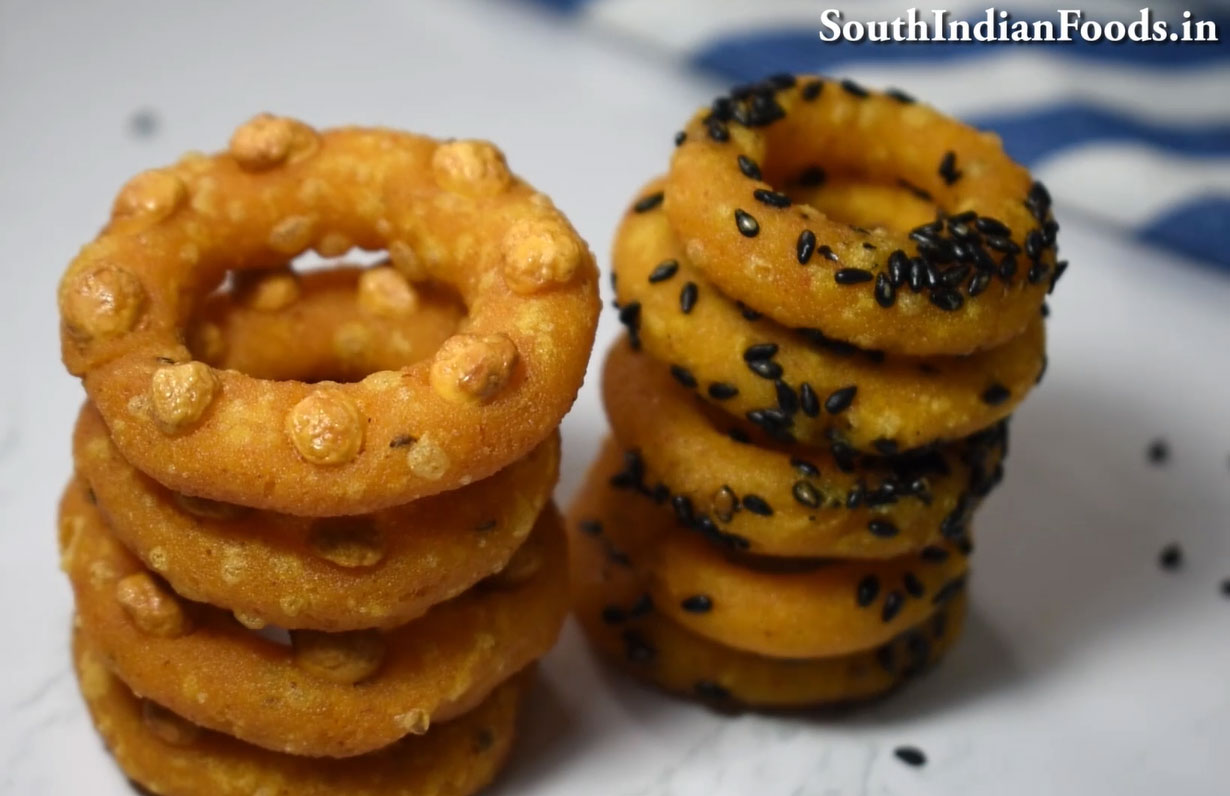 Rate this recipe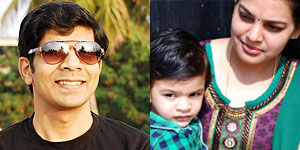 About Us
You may also like these recipes

Onion samosa
Onion – 3 [sliced]. Carrot – 1 [finely chopped]. Garlic...
Read More >>

Kaja Sweet or Madatha Kaja
All purpose flour / Maida...
Read More >>

Thinai laddu
Thinai [Foxtail millet ] – 1 cup. Honey – ½ cup. Ghee...
Read More >>

Moong dal payasam with jaggery
Moong dal - 1 cup. Milk - 3...
Read More >>
Recipes by Categories