Masala Kaju Namkeen-How to make-Step by step photos & Video

By
Gunaselvi
Cuisine Style: India | Preparation & Cooking Time: 20 min | To Serve: 4 | Type: Snacks
Ingredients
All purpose flour -1 cup
Rava -1 tbsp
Hot oil - 2 tbsp
Red chilli powder - 1 tsp
Carom seeds - 1 tsp
Chaat masala powder - 1 tsp
Dry mango powder - 1 tsp
Baking soda - 1/4 tsp
Hing - 1/2 tsp
Salt to taste
Oil for deep frying
Water as needed
Preparation Method
In a bowl add all purpose flour, rava, salt, hot oil, carom seeds, asafoetida & red chilli powder, baking soda, chaat masala, dry mango powder, hing, water, mix well.
Add water knead it make soft dough.
Then cover it & leave it for 10 min.
Sprinkle flour & roll out into thick circle
Using bottle cap, cut in to cashew shape
Heat oil in a pan , drop it in hot oil, deep fry till golden brown & crisp on low to medium hot oil
When it is ready remove it from oil & drain on an absorbent paper & let it cool.
Store it in an airtight container and use within 30 days.
How to make Crispy Kaju Namakpara video
How to make Masala Kaju Namkeen-Stepwise pictures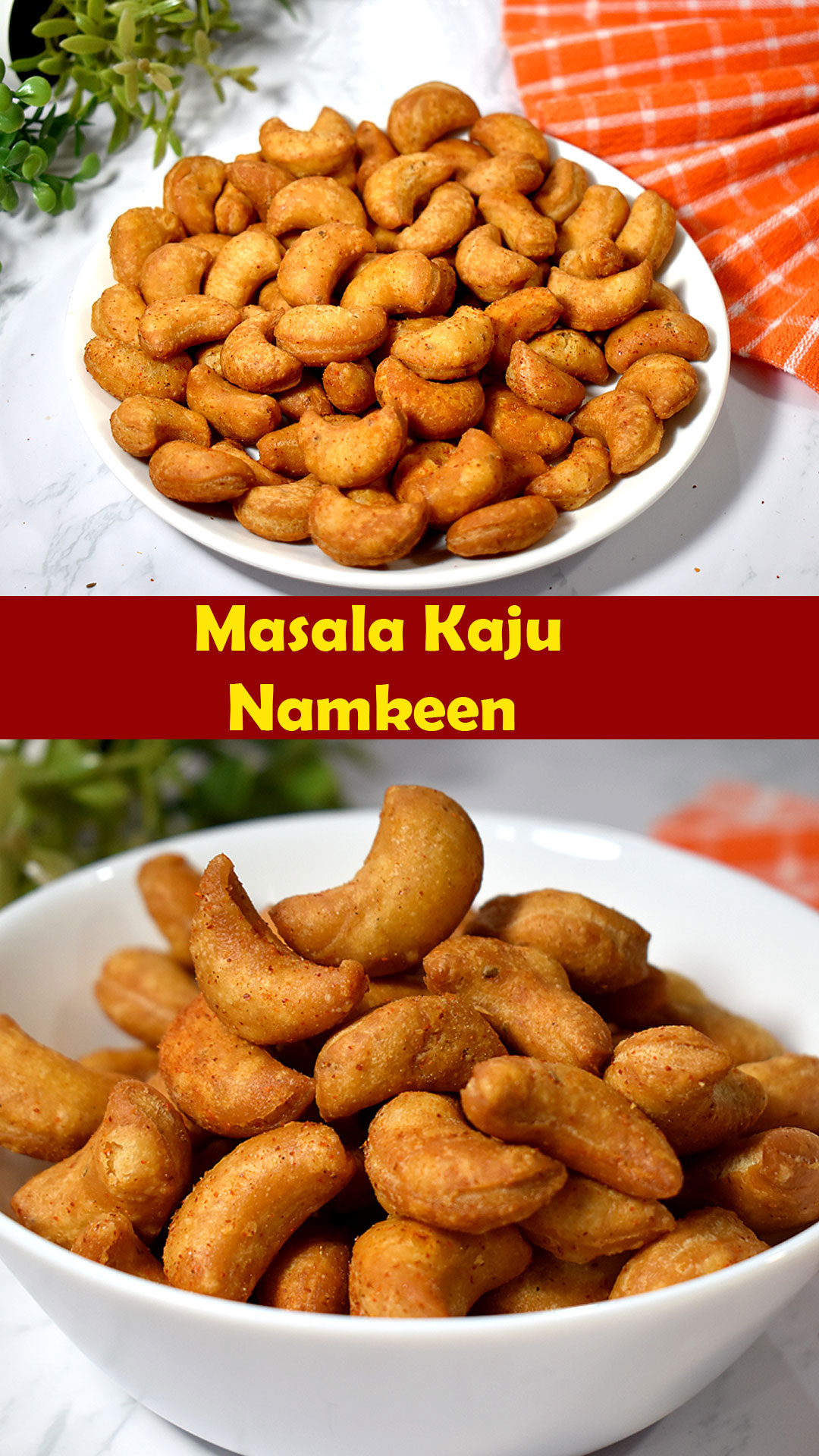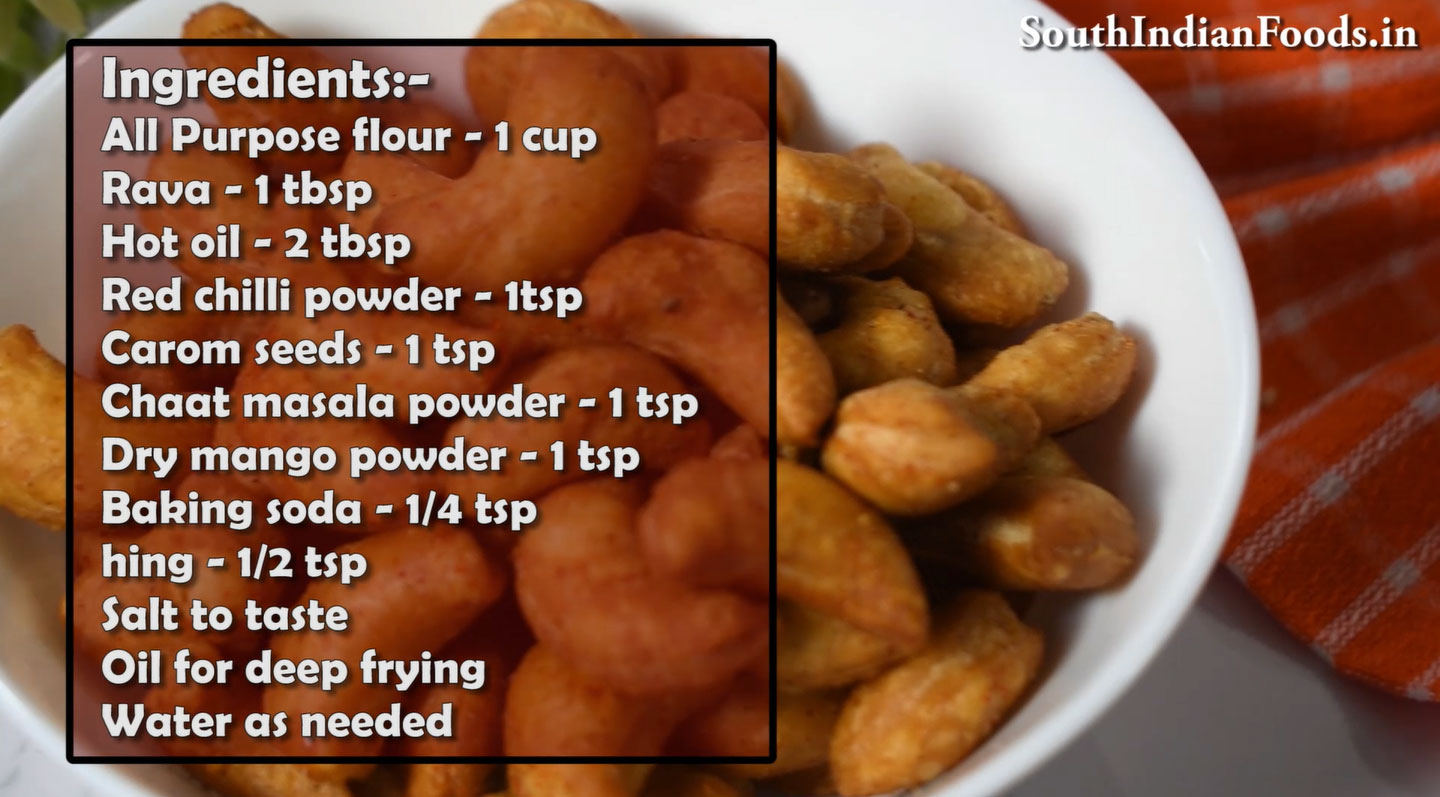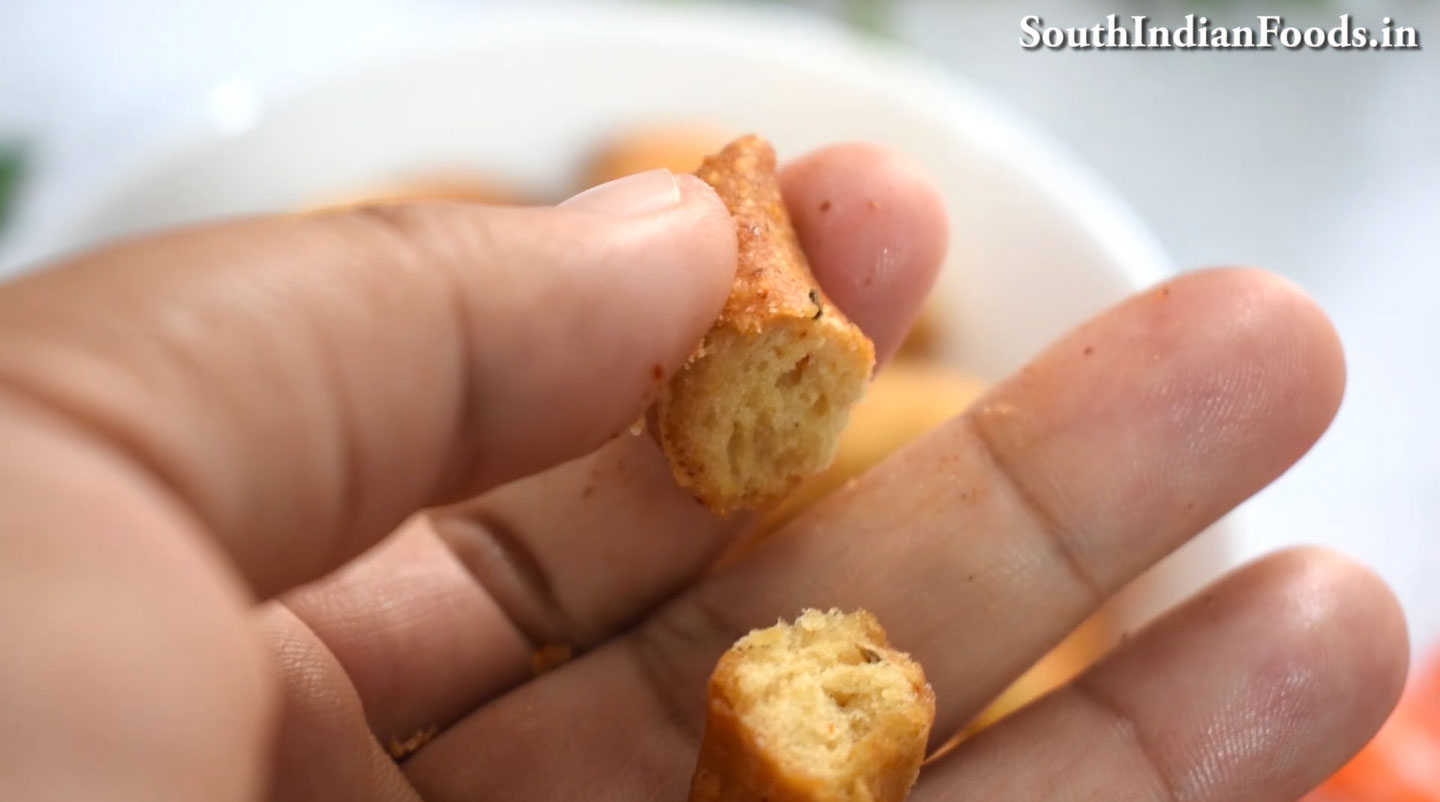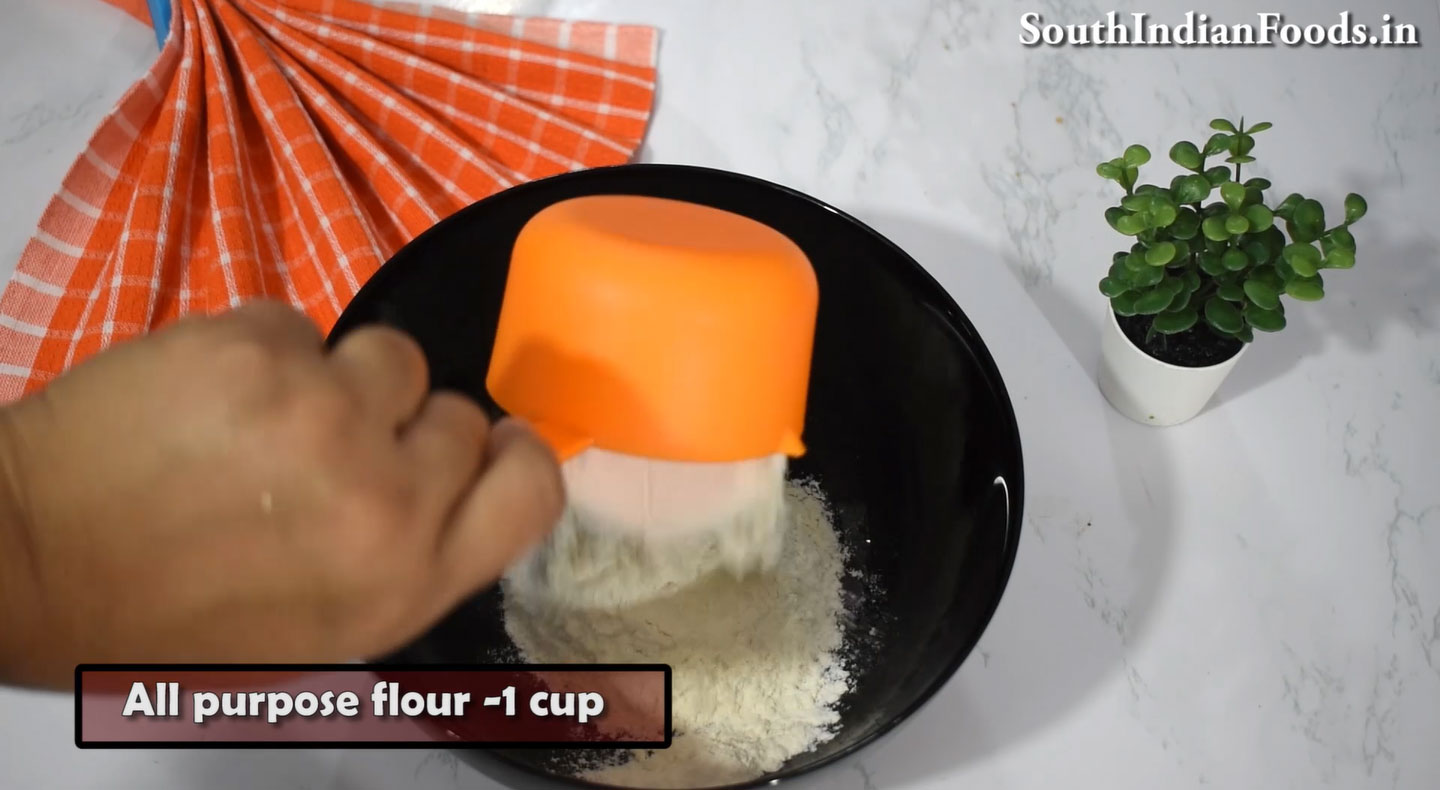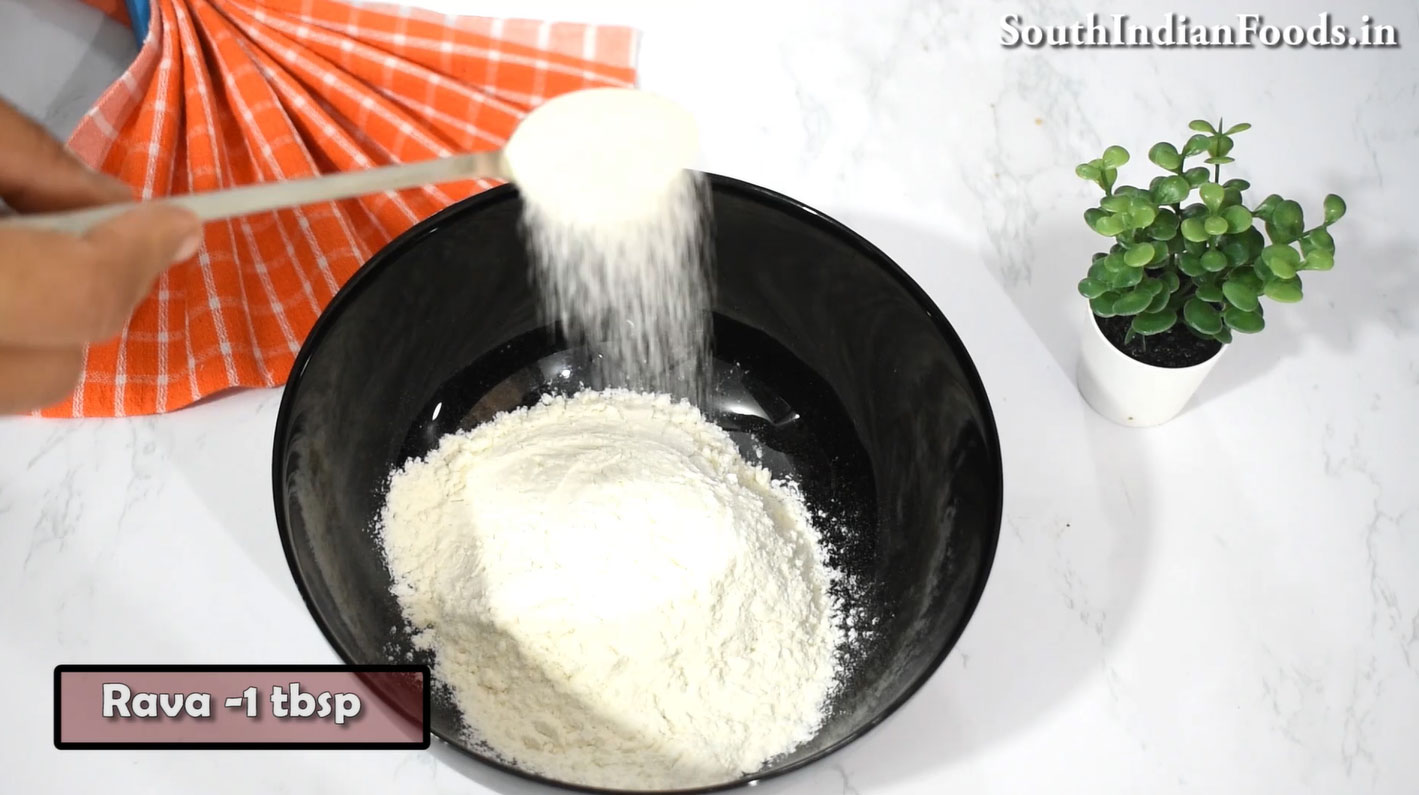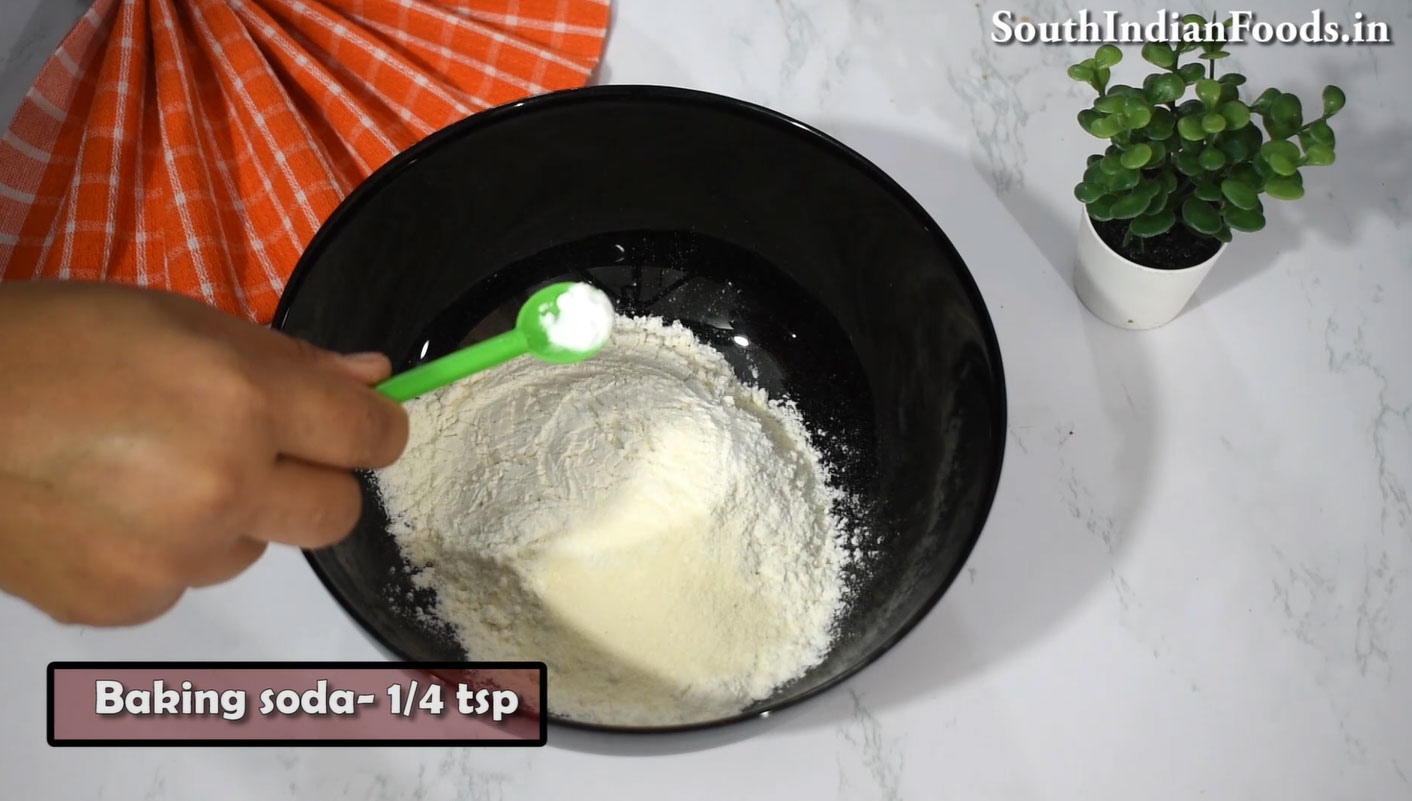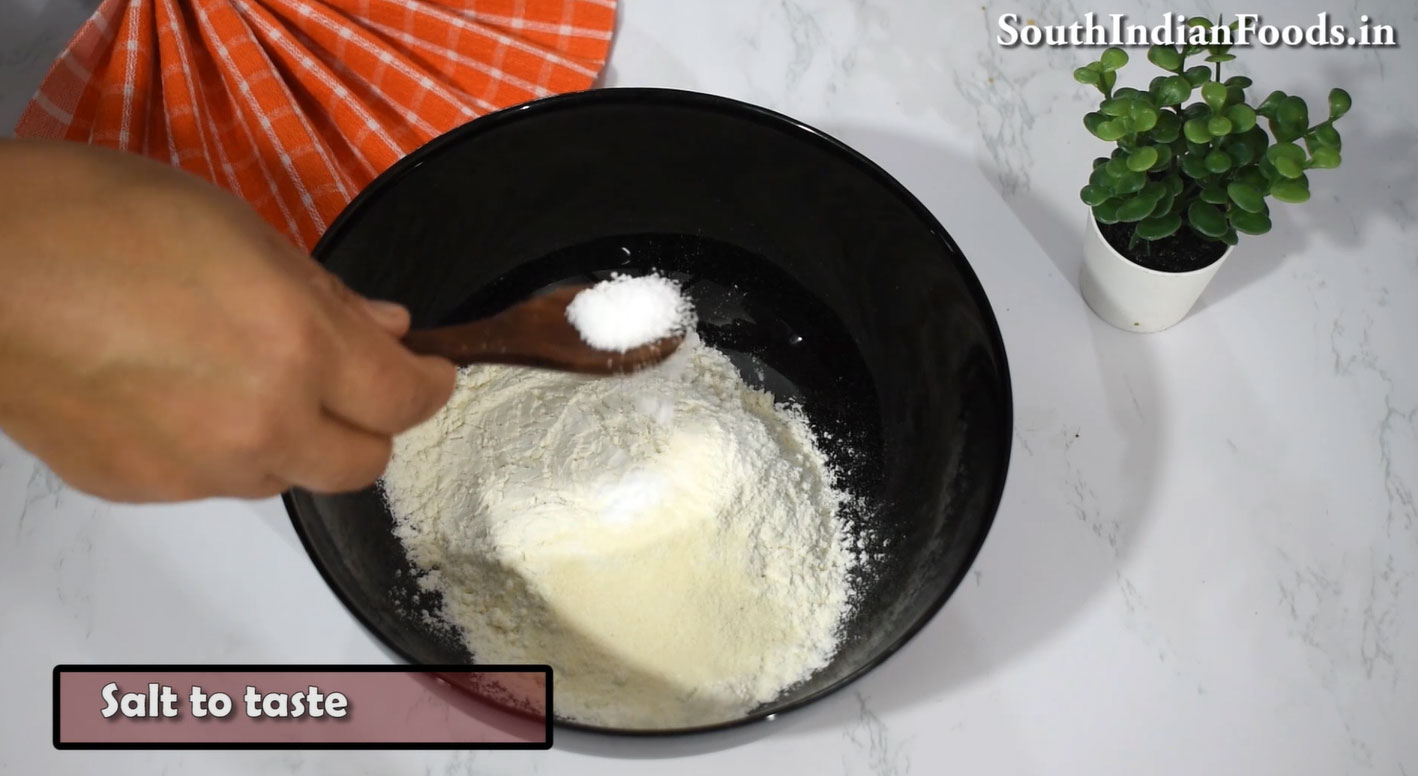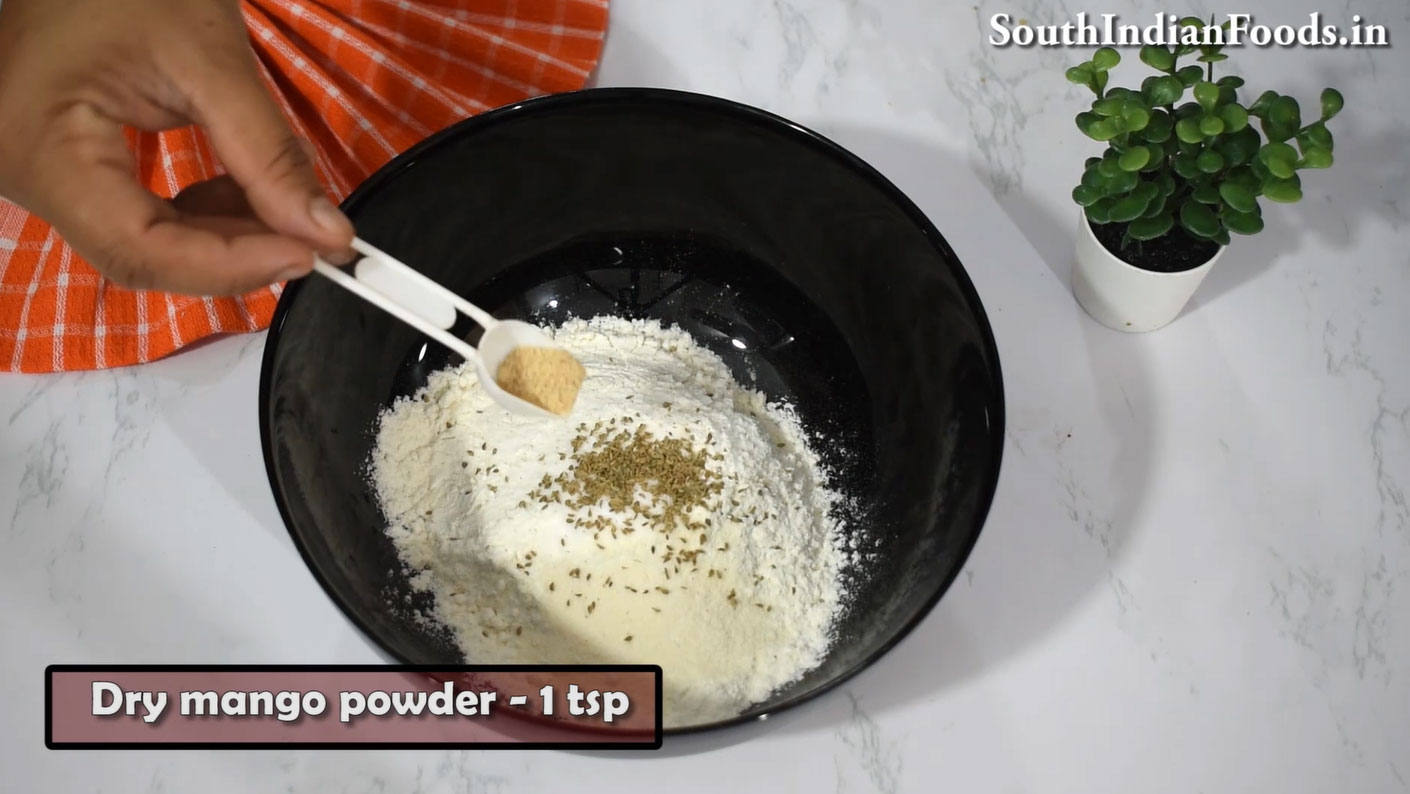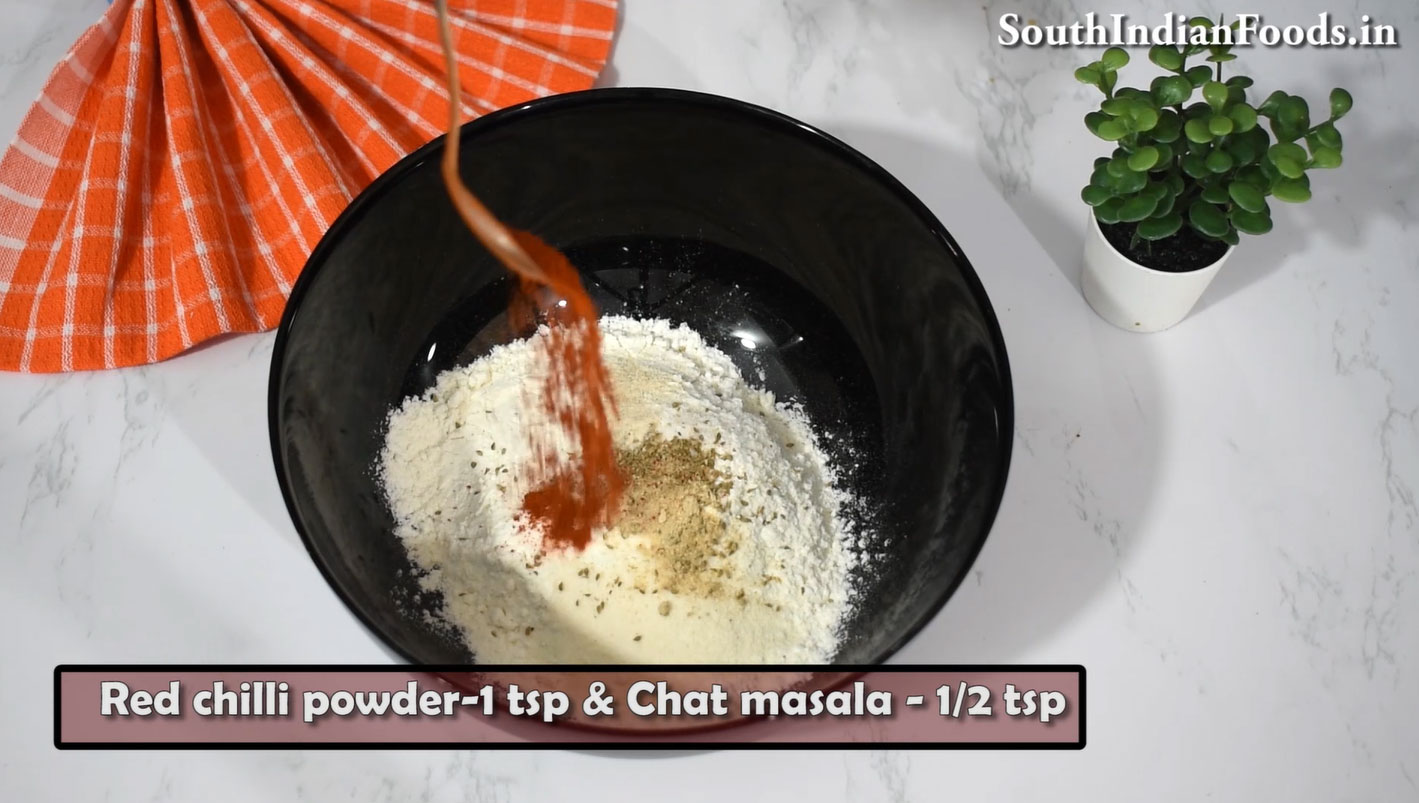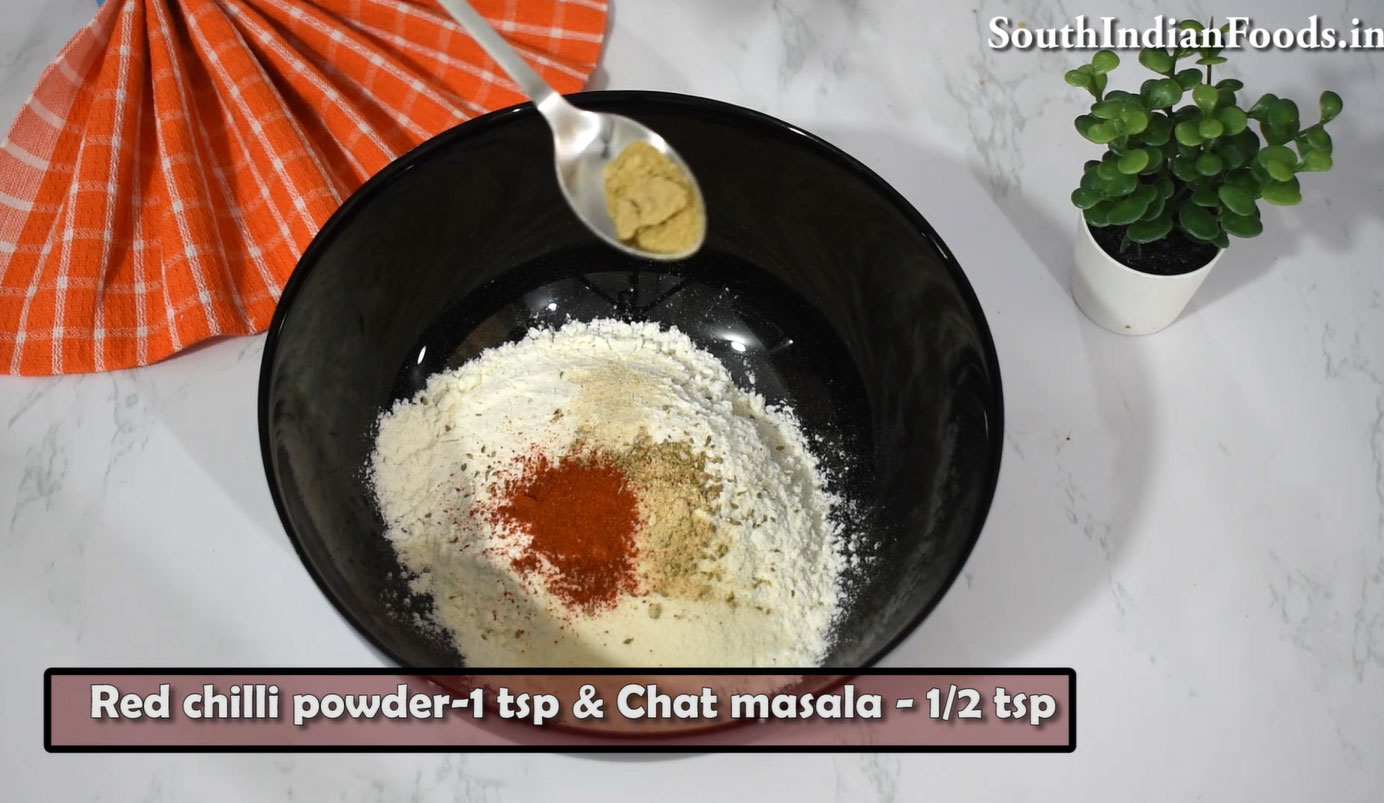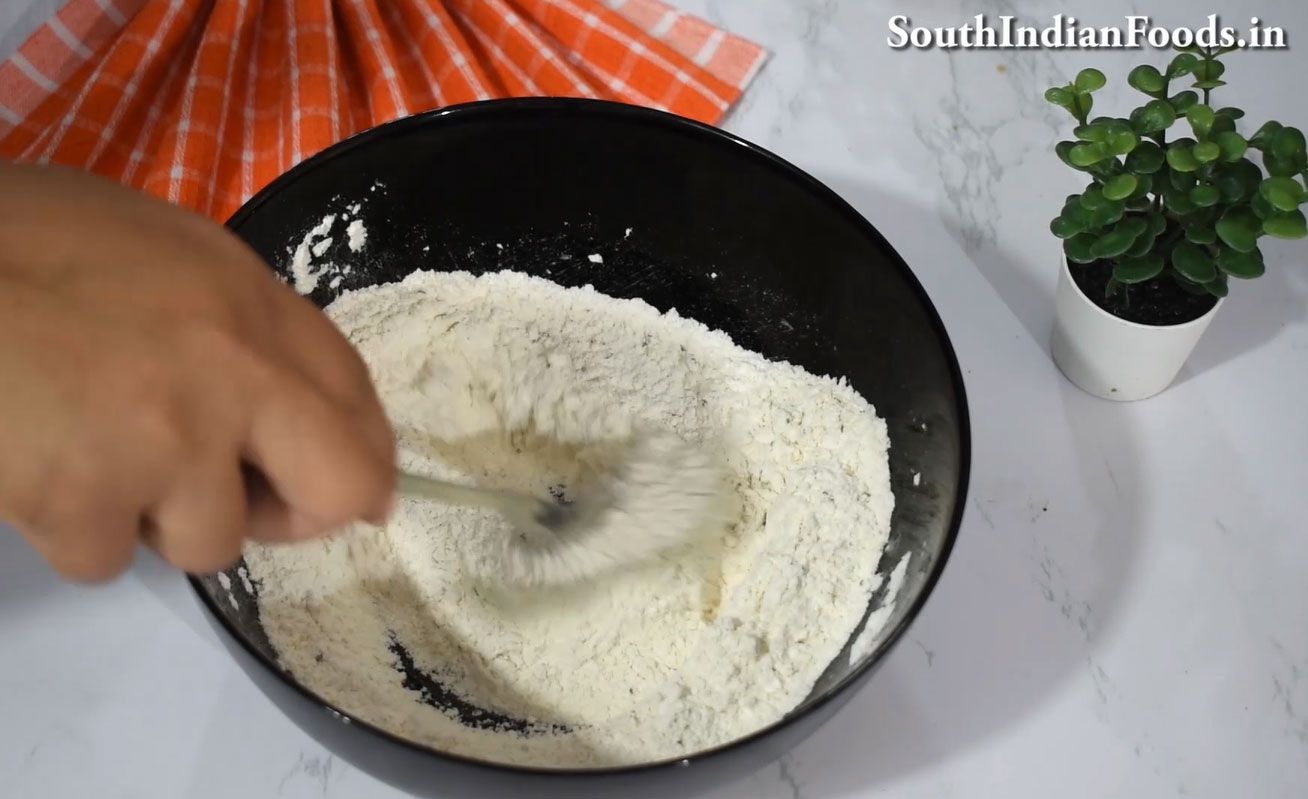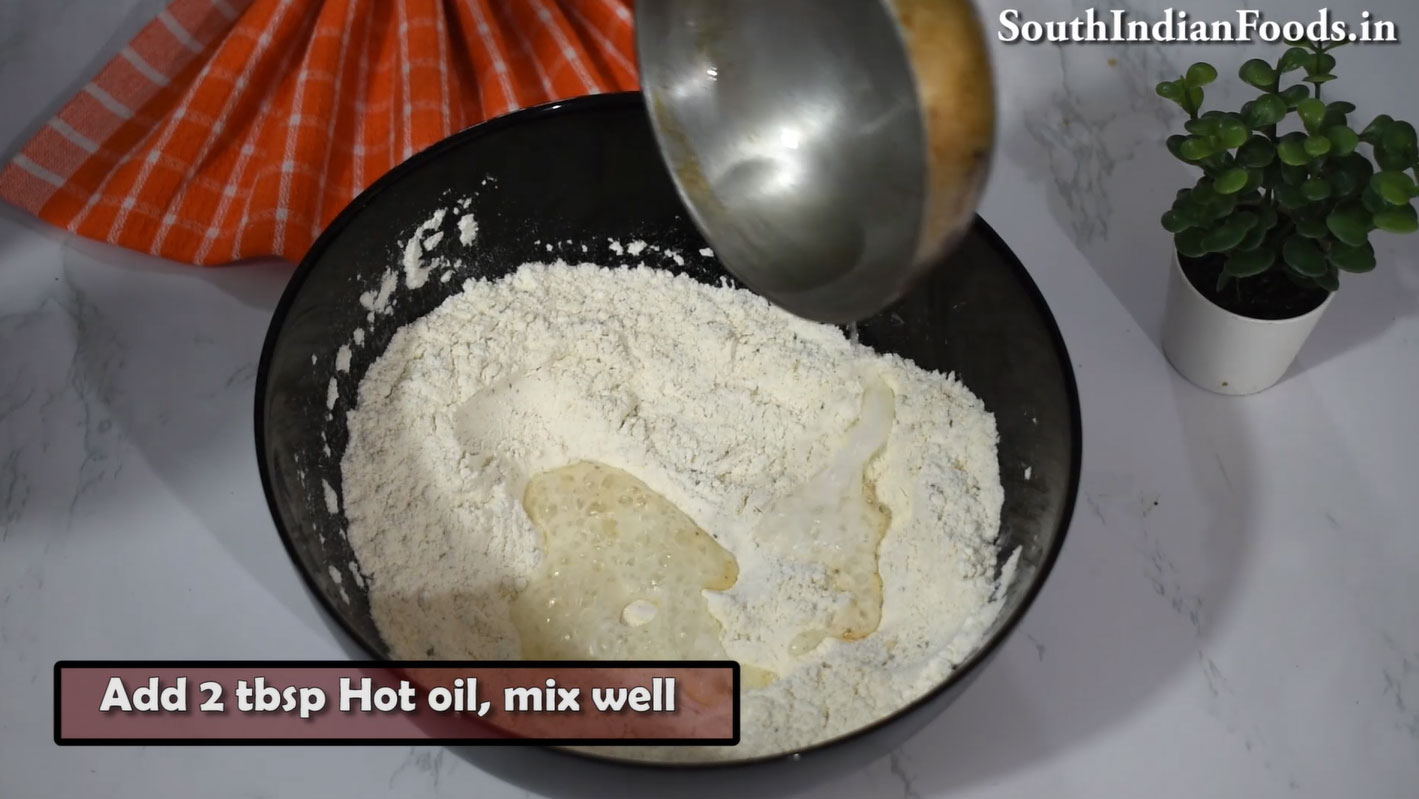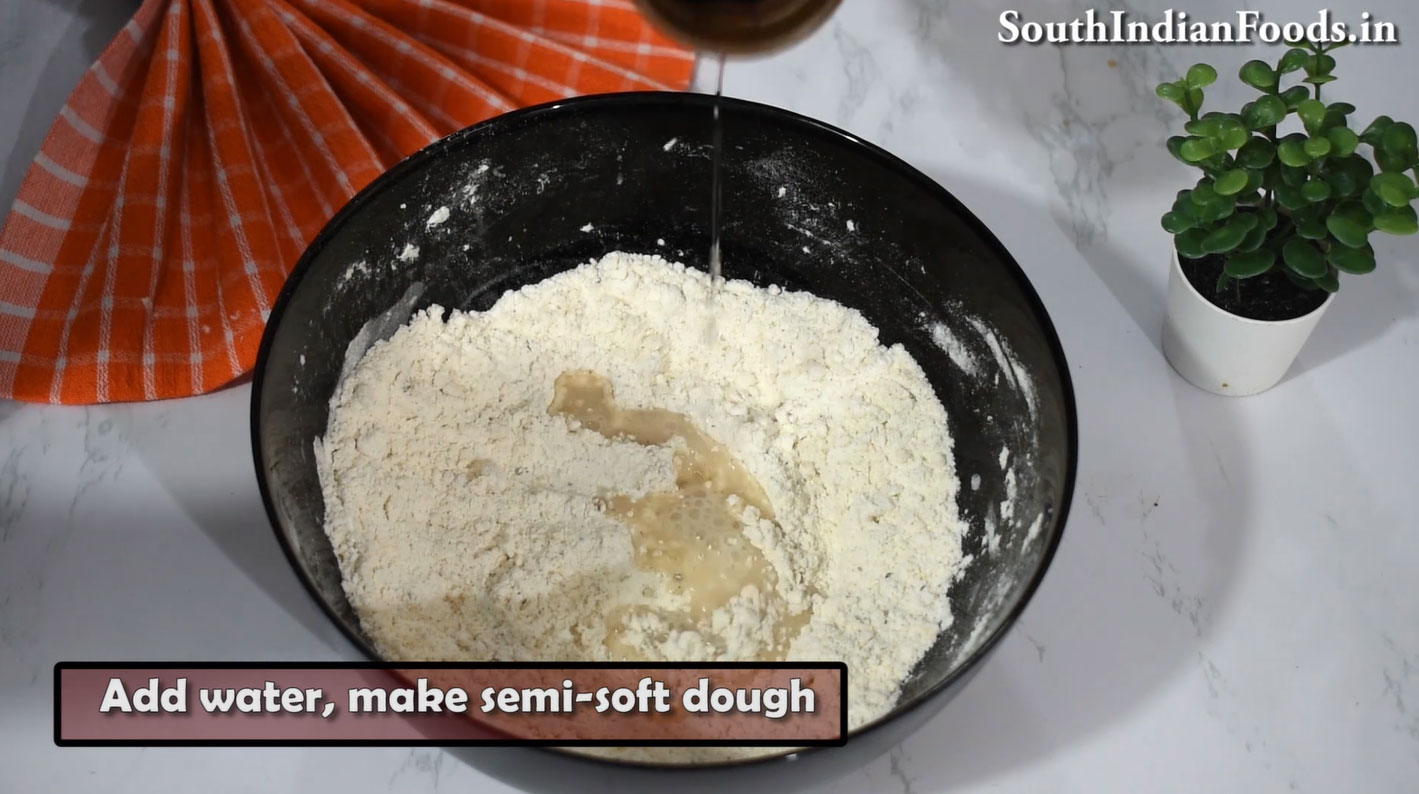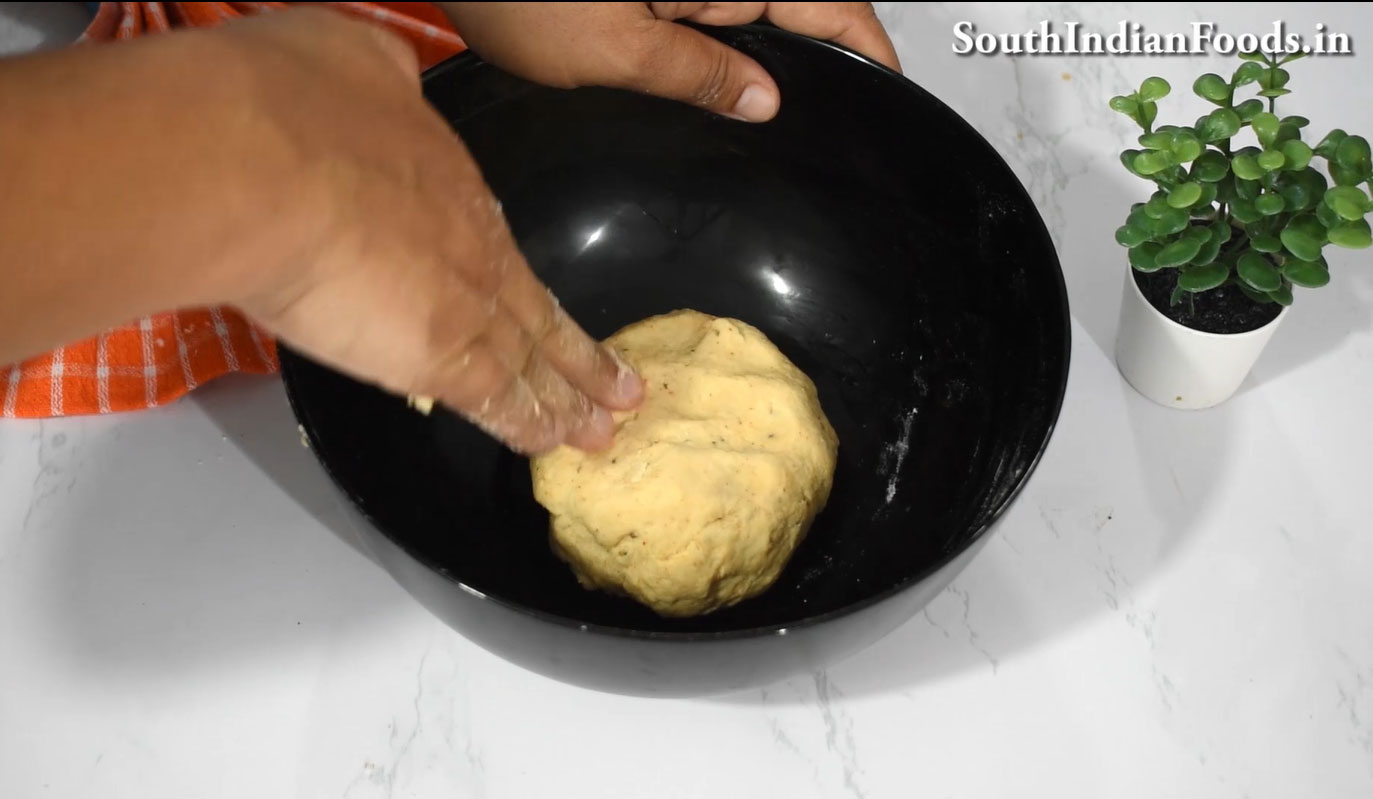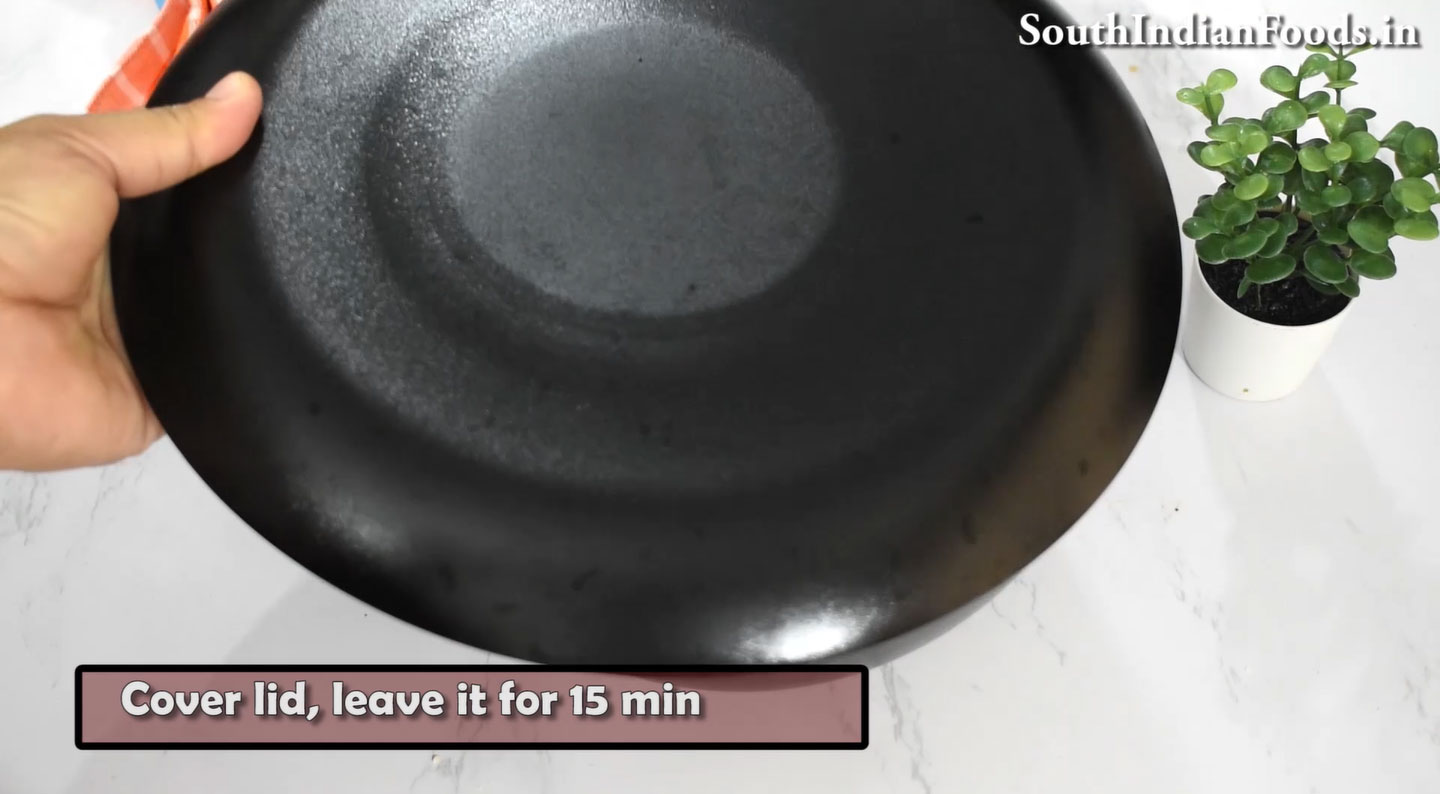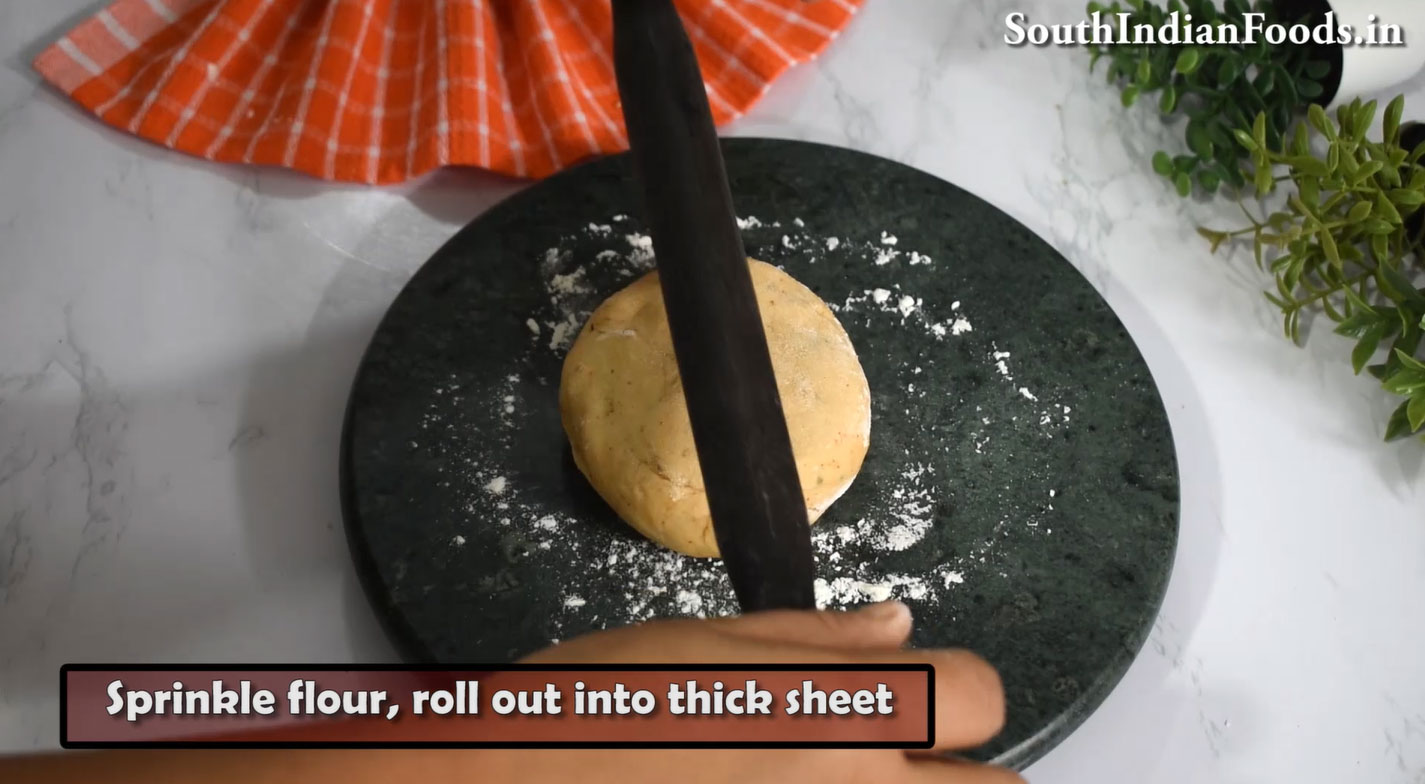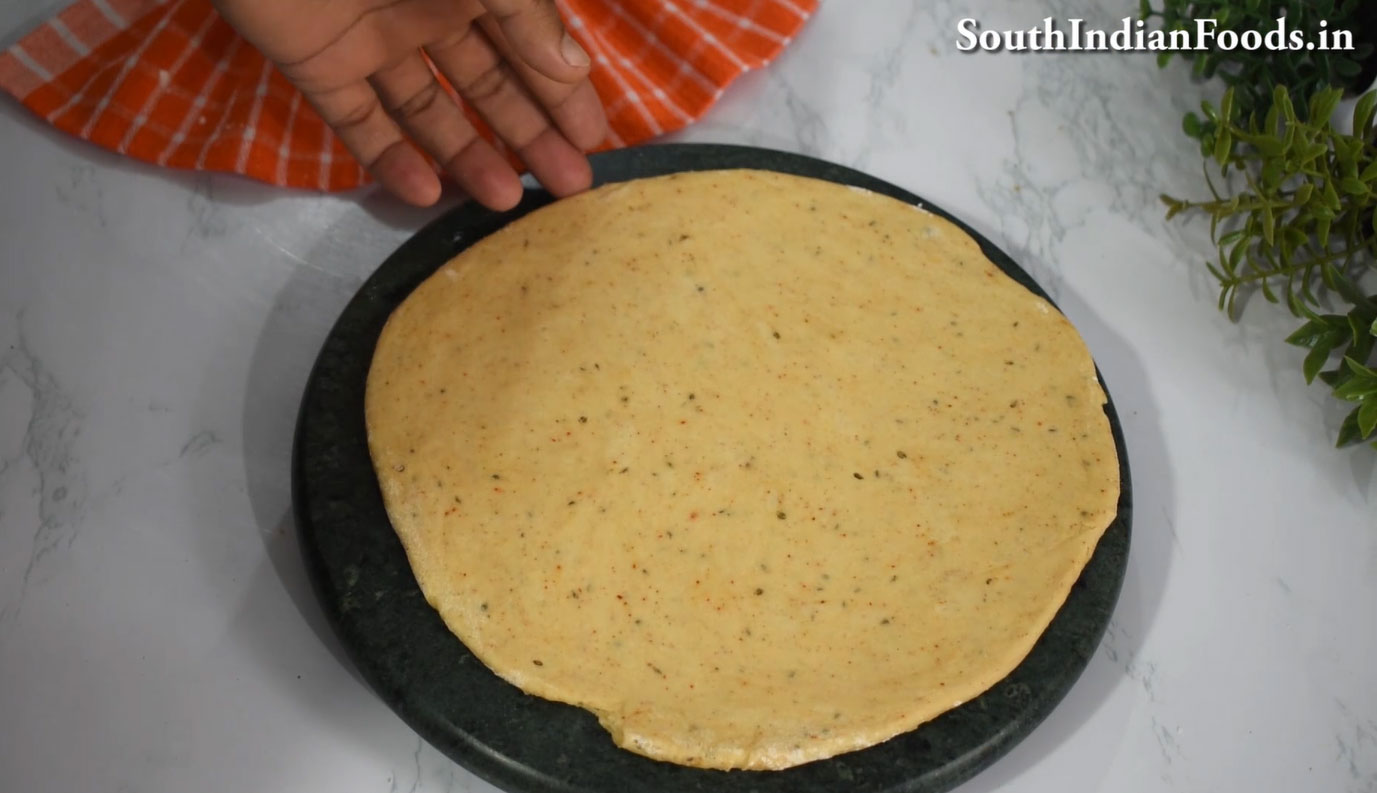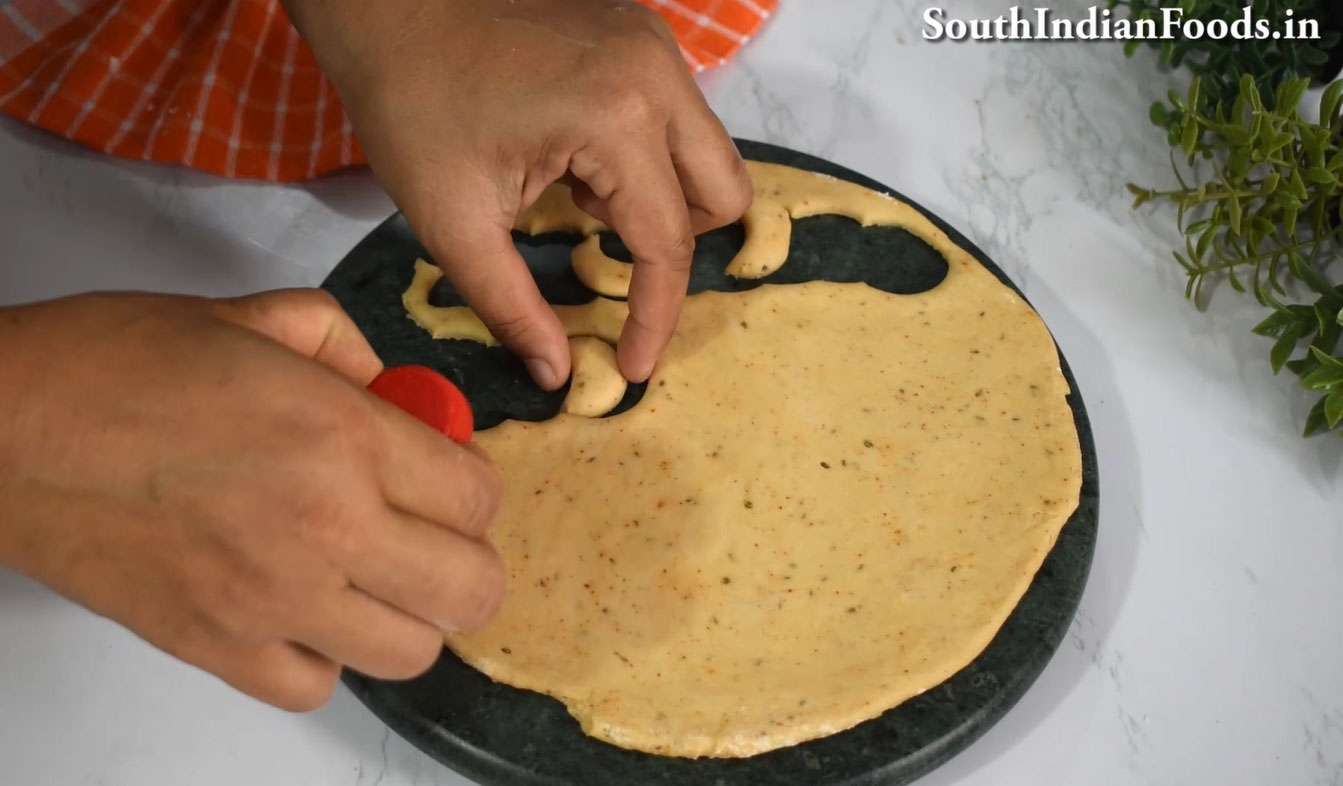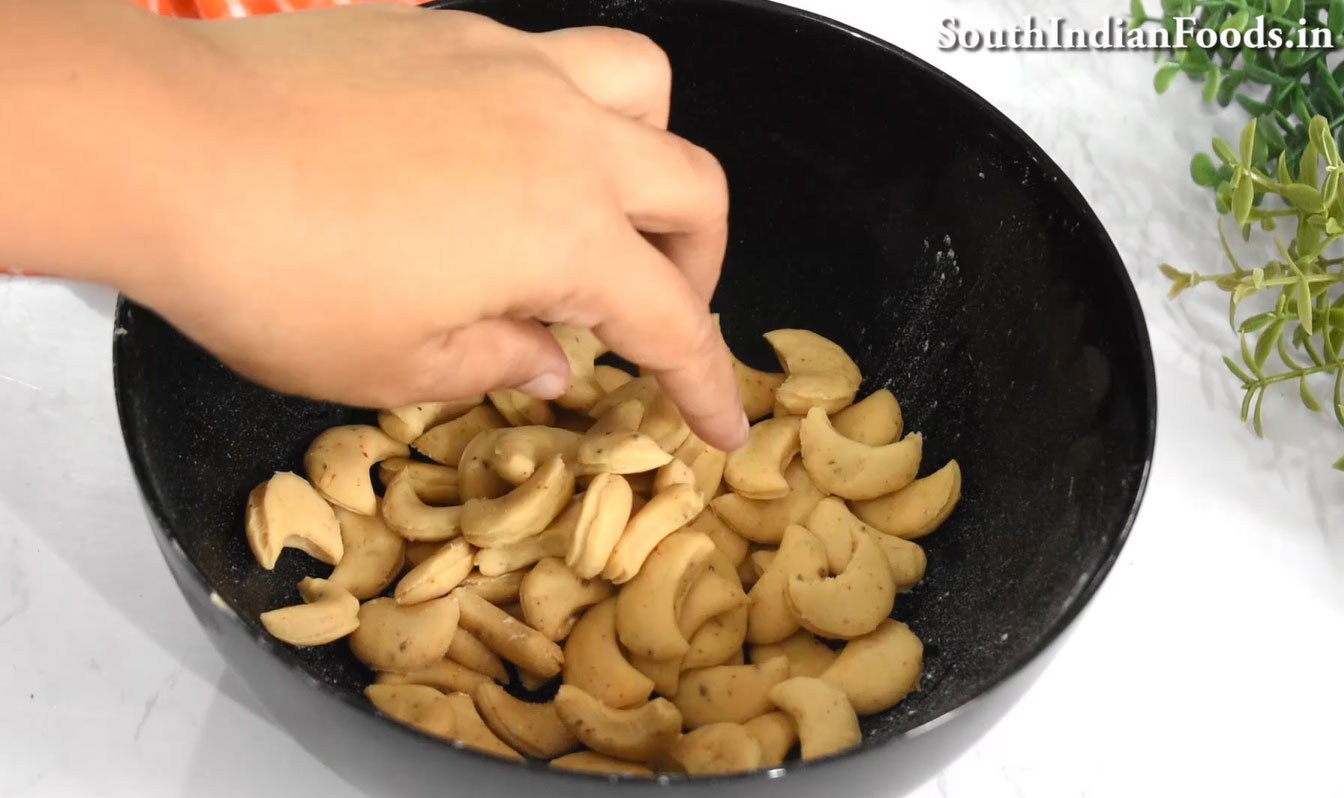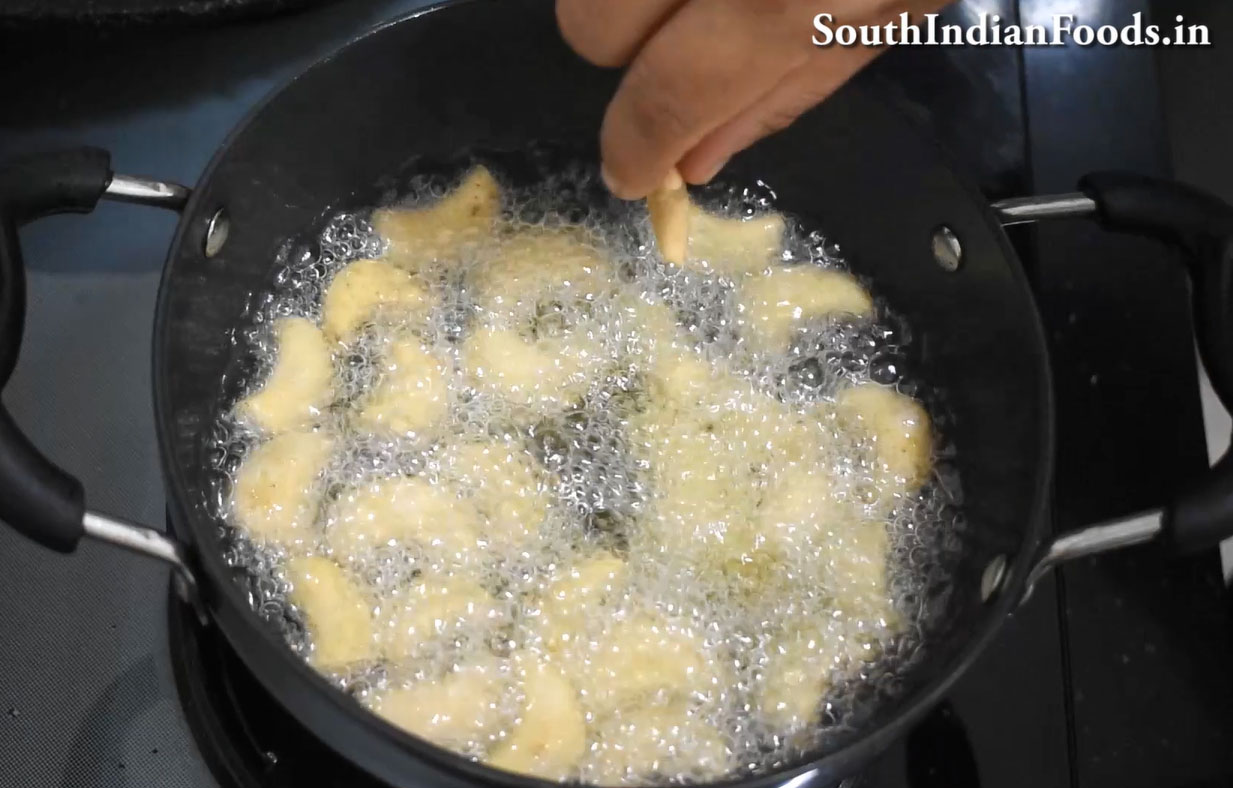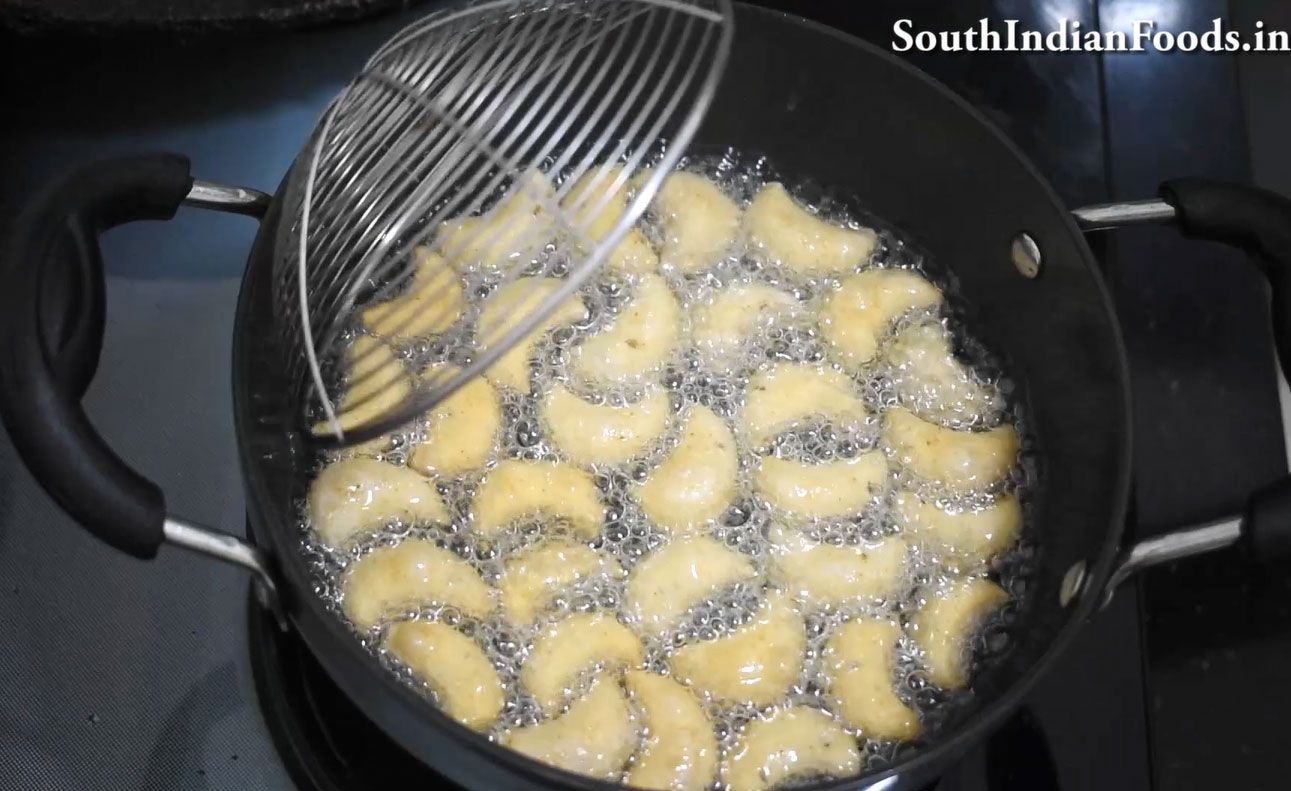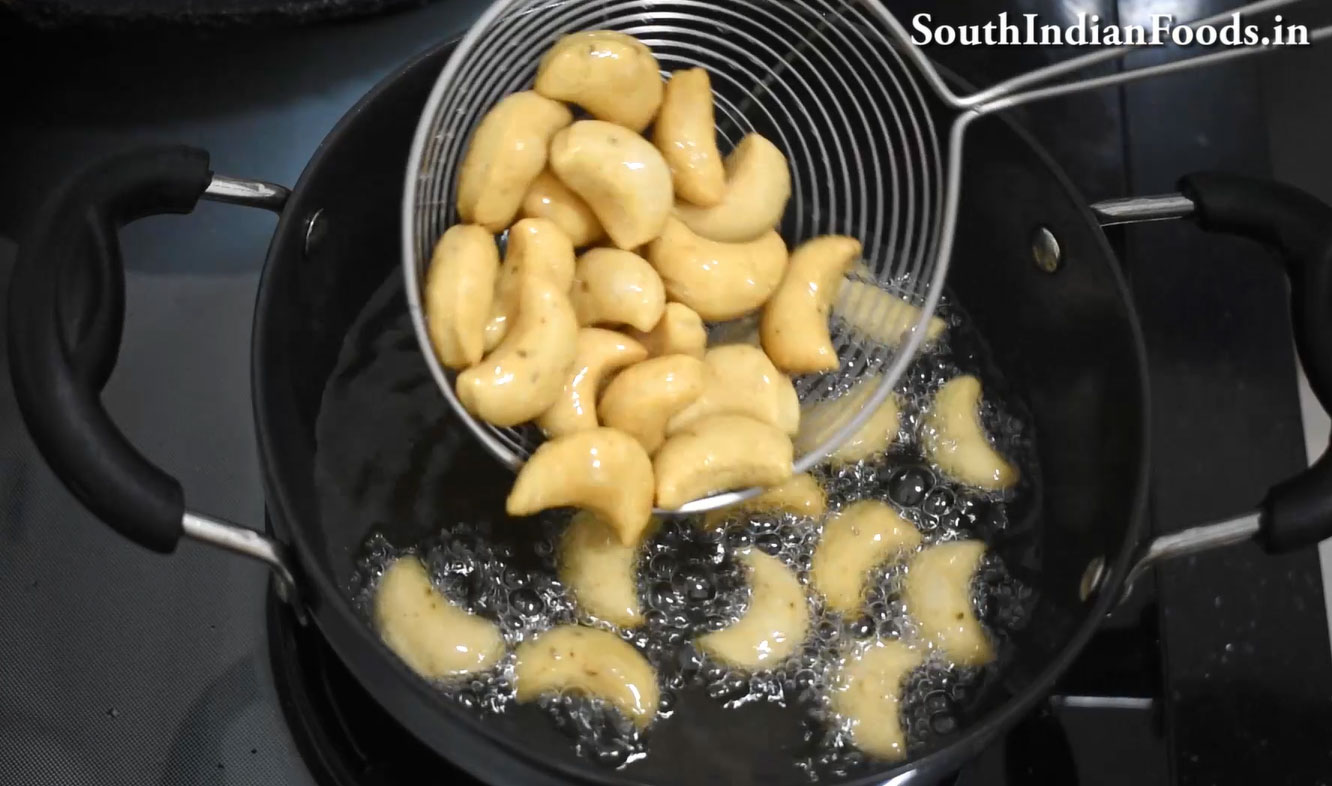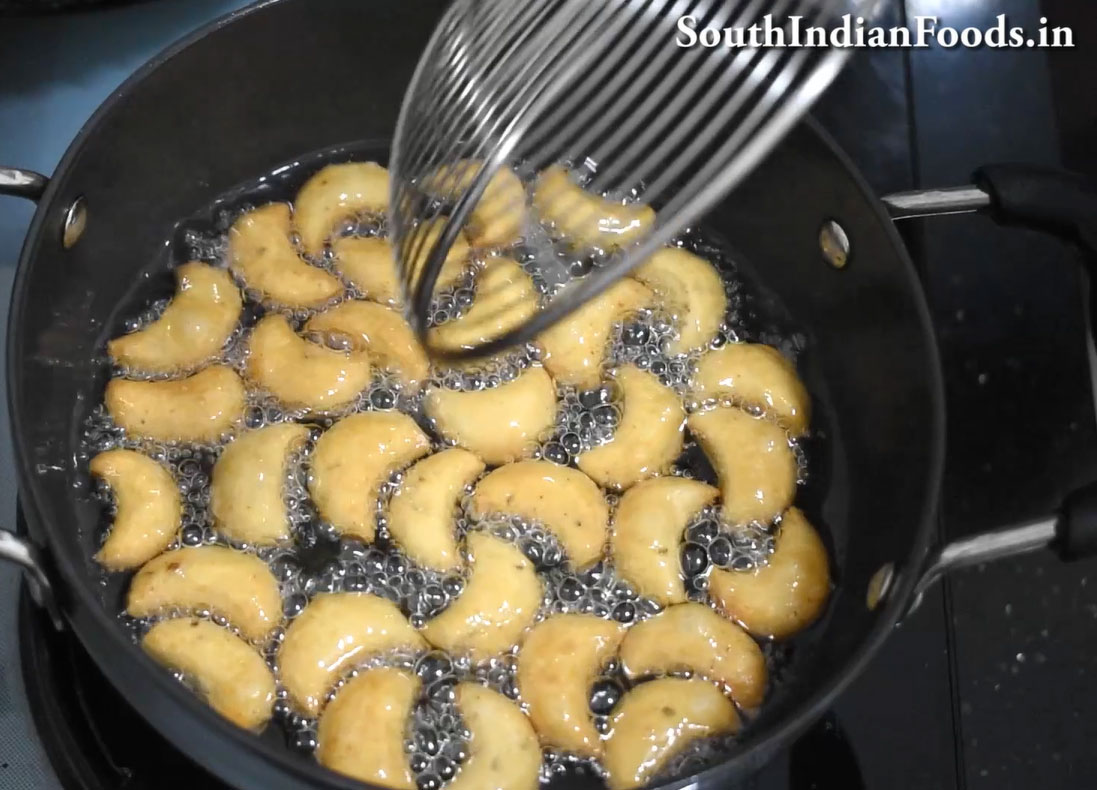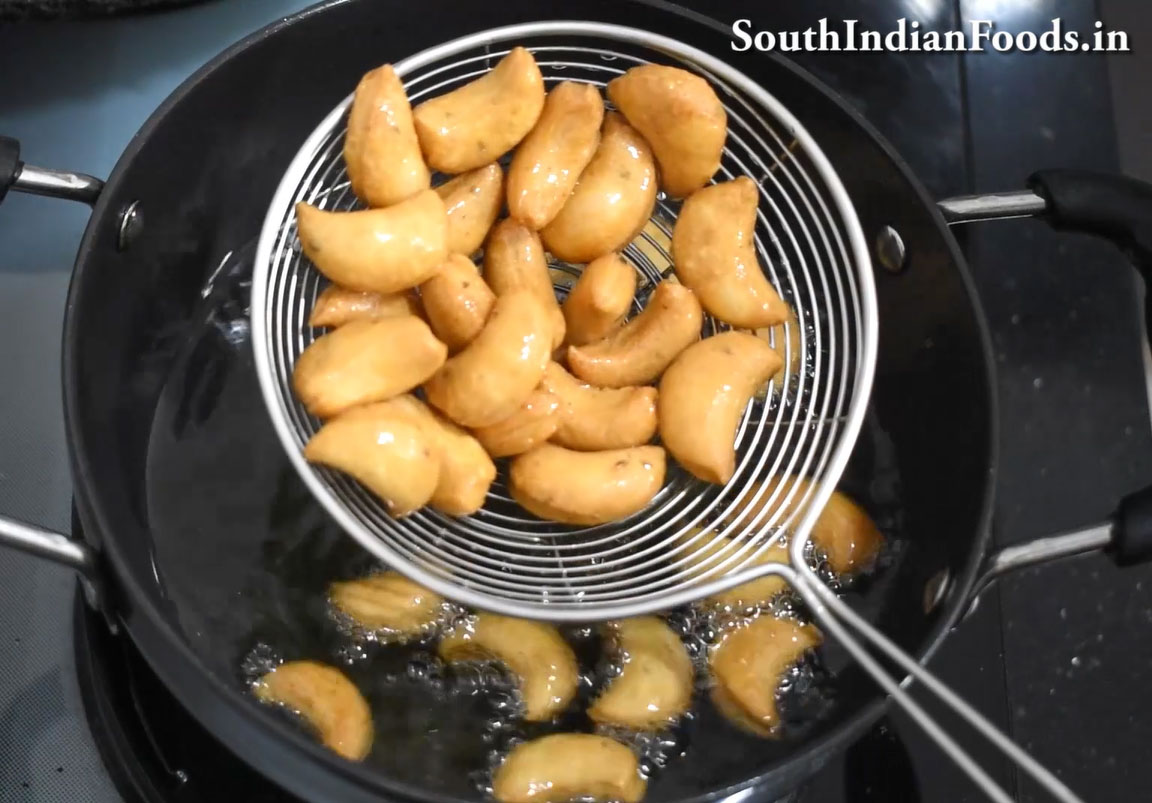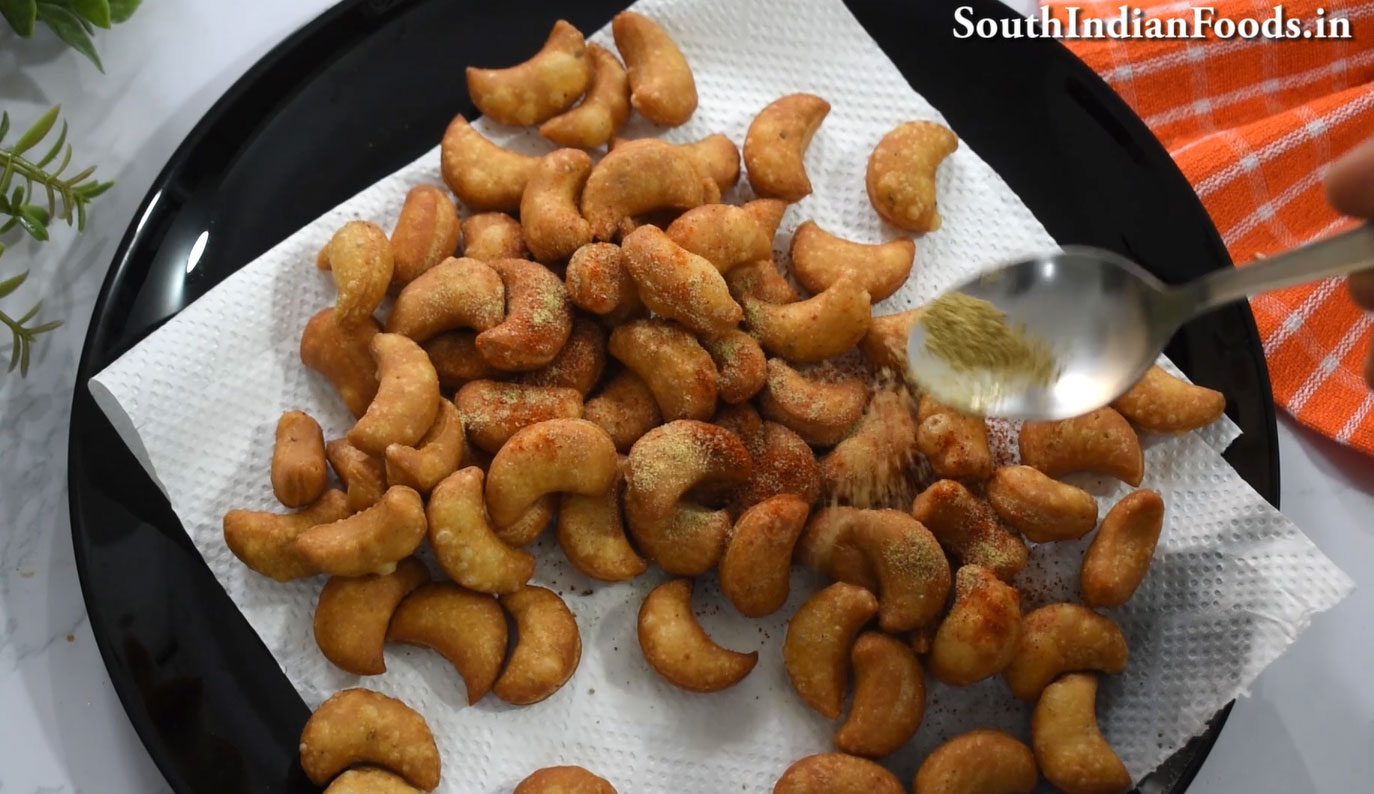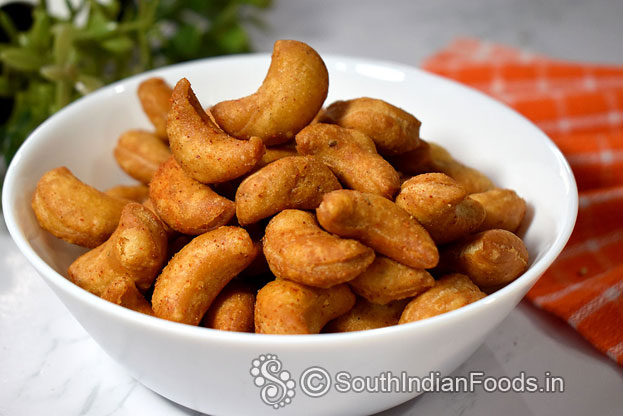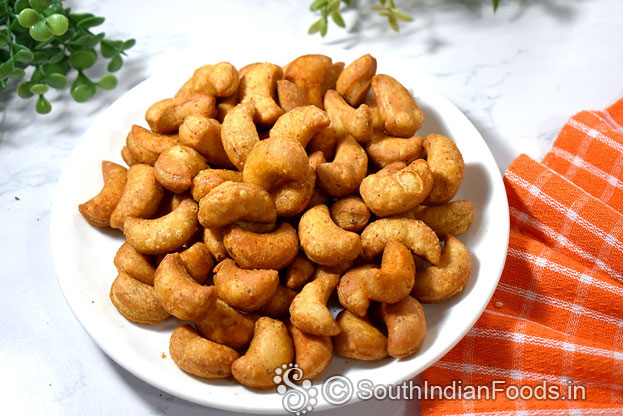 Rate this recipe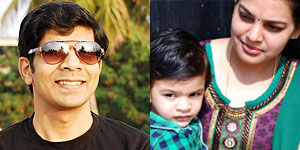 About Us
You may also like these recipes

Onion samosa
Onion – 3 [sliced]. Carrot – 1 [finely chopped]. Garlic...
Read More >>

Kaja Sweet or Madatha Kaja
All purpose flour / Maida...
Read More >>

Thinai laddu
Thinai [Foxtail millet ] – 1 cup. Honey – ½ cup. Ghee...
Read More >>

Moong dal payasam with jaggery
Moong dal - 1 cup. Milk - 3...
Read More >>
Recipes by Categories