Kaju Makhana Masala [Cashew Nut Lotus Seeds Gravy]

By
Sridher
Cuisine Style: North India | Cooking Time: 20 minutes | To Serve: 4 | Take with: Idli, Dosai, Rice, Chapathi, naan | Type : Gravy, kuzhambu, Curry, Masala
Ingredients
Makhana [Lotus Seeds] [deep fried in oil] - ½ cup
Boiled cashew nut - ½ cup
Tomato puree - 1 cup
Cumin seeds - ½ tbsp
Onion [grated] - 3 tbsp
Ginger and garlic paste - 1 tbsp
Green chilli -1
Spring onion chopped - ¼ cup
Turmeric powder - 1 tsp
Red chilli powder - 1 tbsp
Garam masala powder - 1 tbsp
Green cardamom powder - ½ tsp
Sugar - ¼ tbsp
Kasoori methi powder - ½ tbsp
Dry Roasted Coriander and cumin powder - 1 tbsp each
Curd - 1 tbsp [Fresh, whisked]
Coconut milk - 3 tbsp
Cashew nut paste - [milk + cashew together to be nice ground] – ¼ cup
Chopped coriander leaves - 3 tbsp
Butter - 2 inch cube
Oil - 3 tbsp
Salt to taste
Preparation
Deep fry makhana and boil whole cashew nuts and keep aside.
Heat butter and oil in a pan then add cumin seeds and onion. Once onion turns to light brown add ginger, garlic and green chilli sauté gently then add chopped spring onion sauté gently.
Add tomato puree, turmeric powder and red chilli powder and mix well. Cover it and cook till raw smell out from tomato puree.
Once tomato puree cooked add cashew nut paste, coconut milk, fried makhana and boiled whole cashew nut mix well.
Add cumin powder, coriander powder and garam masala powder.
Add fresh curd, green cardamom powder, salt, sugar and kasoori methi powder and stir.
Once it's ready cut off heat. Then garnish with chopped coriander and butter.
Serve hot with roti, naan, rice, chapathi, paratha, idly or dosa.
Tip
Ghee fried whole cashew nut instead of boiled cashew
Makhana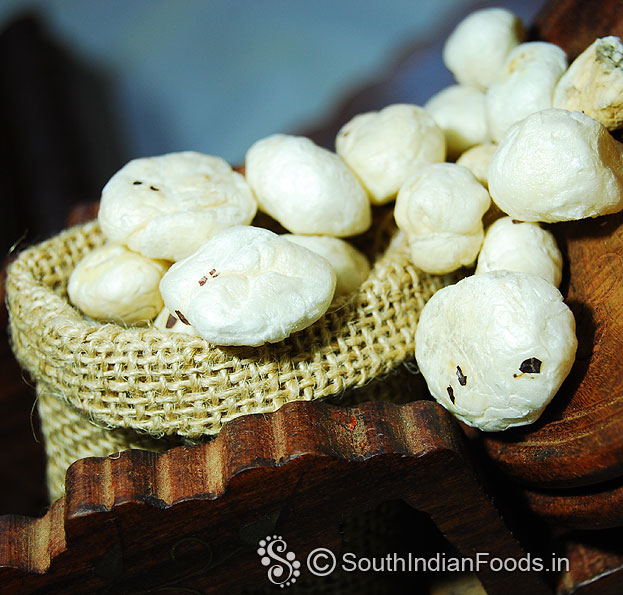 Cashewnut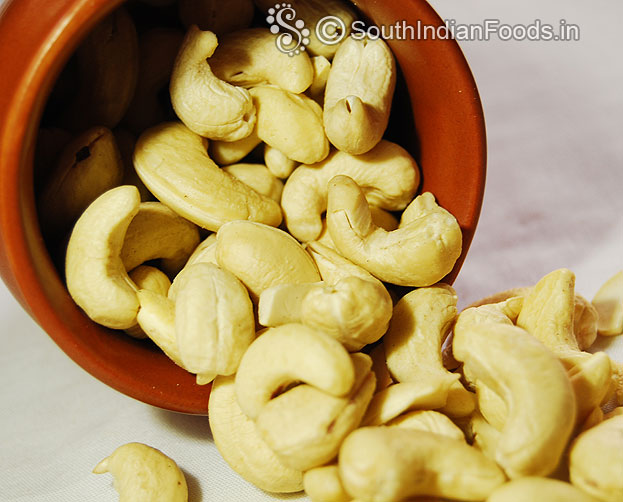 Kaju Makhana Masala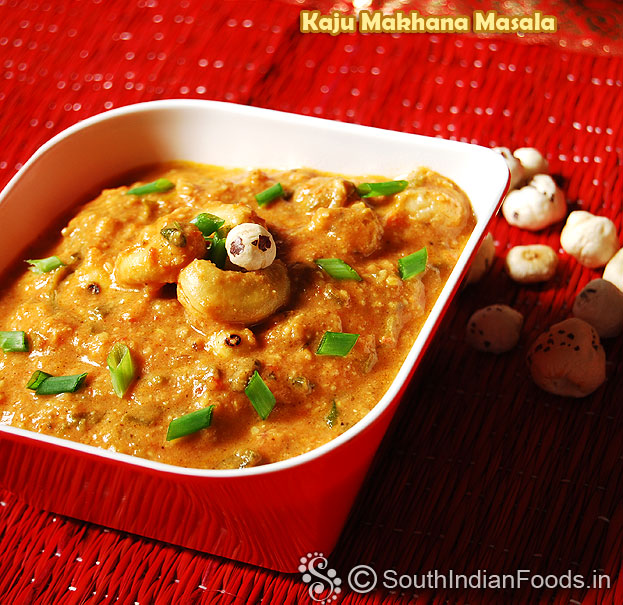 Cashew Nut Lotus Seeds Gravy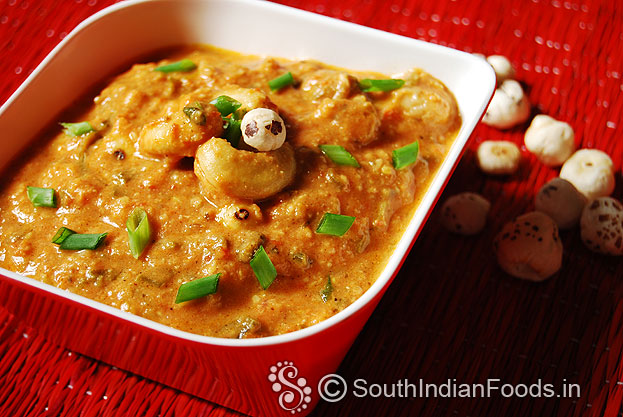 Phool Mahkana Masala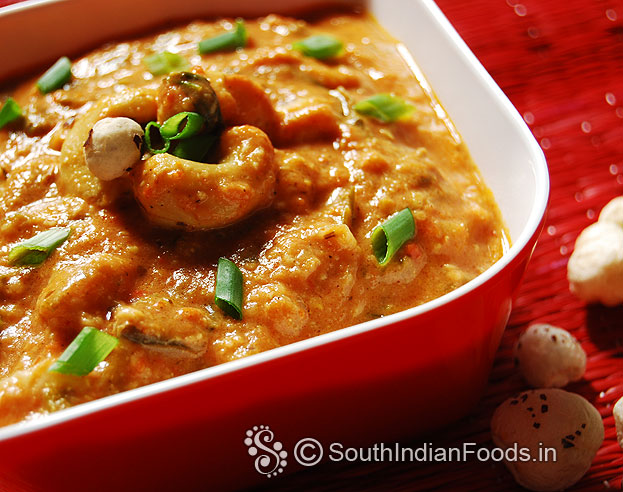 Puffed Lotus Seed Masala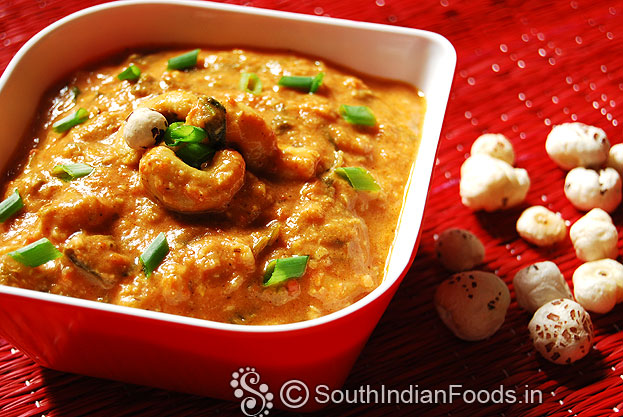 Rate this recipe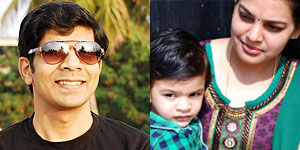 About Us
You may also like these recipes

Kodo millet upma
Varagu arisi [kodo millet]- 2 cups. Onion...
Read More >>

Carrot tomato rasam
Carrot – 1 [chopped]. Tomato -1 [chopped]...
Read More >>
Carrot capsicum poriyal
Carrot – 1 cup. Capsicum...
Read More >>

Vendakkai poriyal
Vendakkai [Ladies finger] – ¼ kg. Mustard...
Read More >>

Senai kizhangu chips
Senai kizhangu [Elephant foot yam] – half...
Read More >>

Thinai upma
Thinai [Foxtail Millet]- 2 cups. Onion-1. Carrot...
Read More >>

Ulundu kozhukattai
Rice flour – 1 cup. Water – ¾ to 1 cup. Urad dal...
Read More >>
Recipes by Categories