Javvarisi Vadam | Sago Vadam-How to make-Step by step photos & Video

By k.
Gunaselvi
Cuisine Style: Tamil Nadu, South India | Preparation & Cooking Time: 10 minutes | To Serve: 2 | Take with: Curd rice, tea, coffee | Type: Easy diwali & pongal snacks or crisps
Ingredients
Sago[Javvarisi, sabudana]– 1 cup
Green chilli – 3
Curry leaves - 2 springs
Cumin seeds - 1 tbsp
Oil for deep frying
Salt to taste
Water as needed[Apr 2 cups]
Preparation Method
Wash & soak sago for 8 hours or overnight.
In a mixer jar add cumin seeds, curry leaves & green chilli grind with 1/2 glass of water
Heat pan add sago & water boil till soft.
Add salt & ground mixture let it boil for 2 min then cut off heat
Take one ladle full of sago mixture, pour over the plate, shape small small circles.
Then dry out in the sunlight for 1 week or 2 days.
Once vadam ready, heat oil in a pan, put dried vadam & deep fry.
Then serve hot with curd rice, rasam etc...
After 2 days, store sago vadam in airtight container use wihtin one month.
How to make Sago vadam video
How to make Sago Vadam-Stepwise pictures
Sago vadam ingredients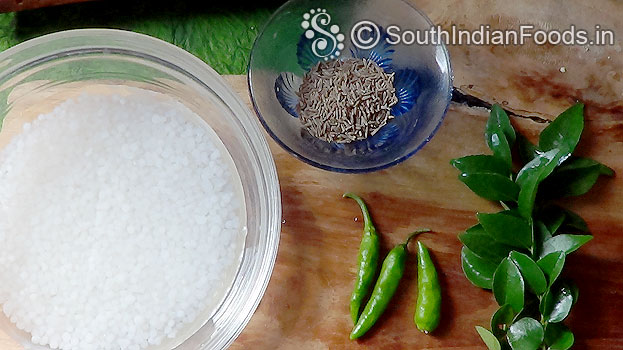 Boil sago till soft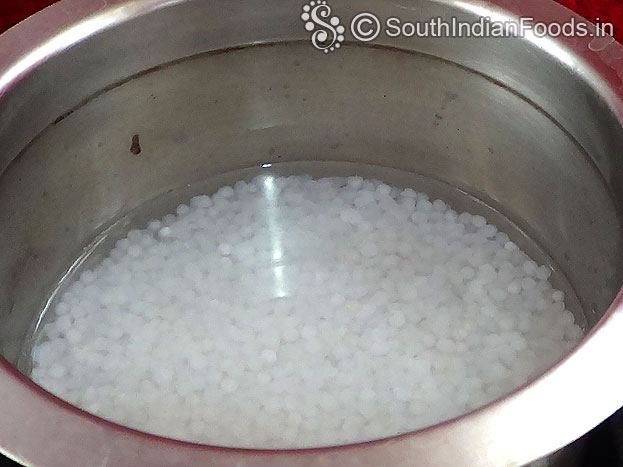 Add salt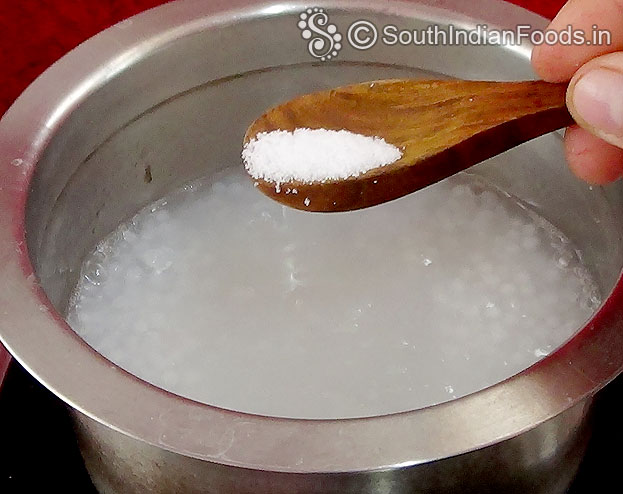 Add curry leaves, green chilli & cumin seeds, coarsely grind with 1/2 glass of water
Spicy mixture is ready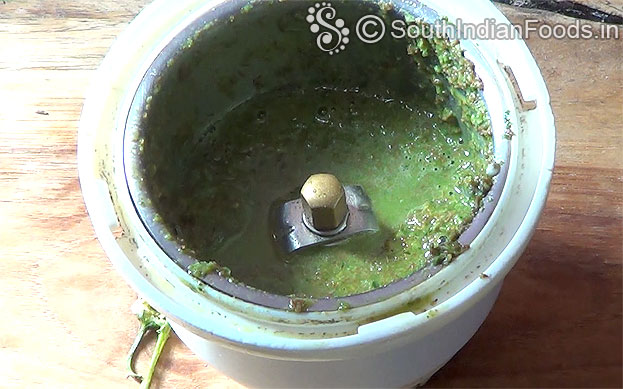 Add freshly ground mixture, let it boil for 5 min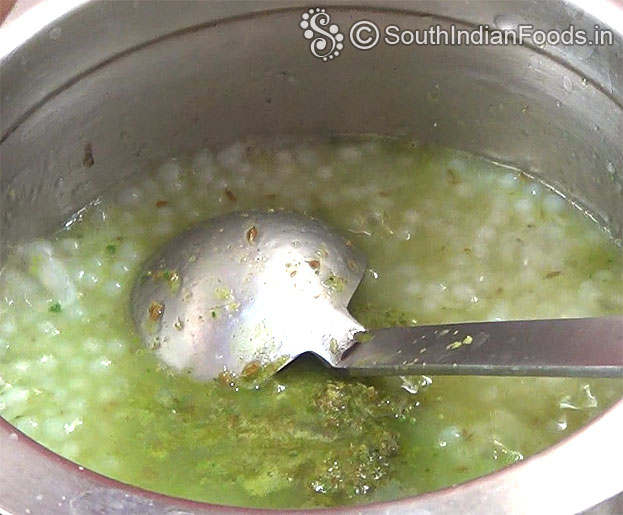 Now its ready, cut off heat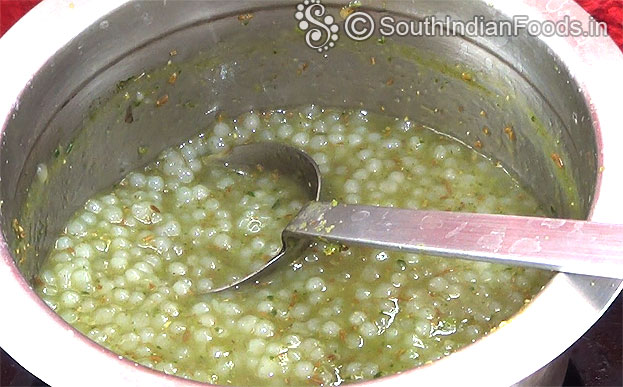 Pour over the plate, evenly spread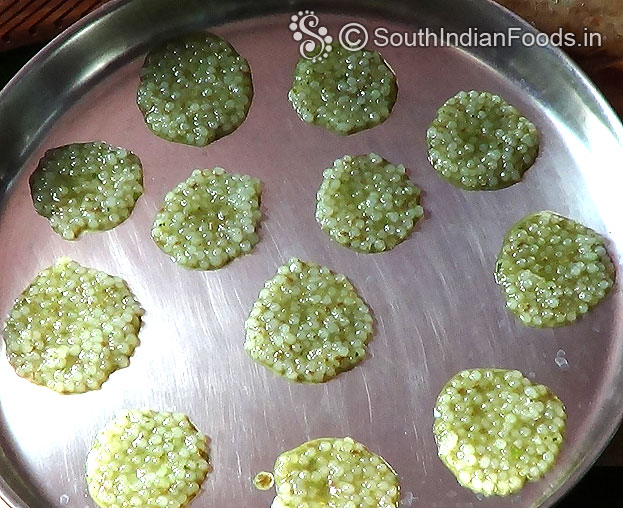 Dryout in the sun light for 2 days to 1 week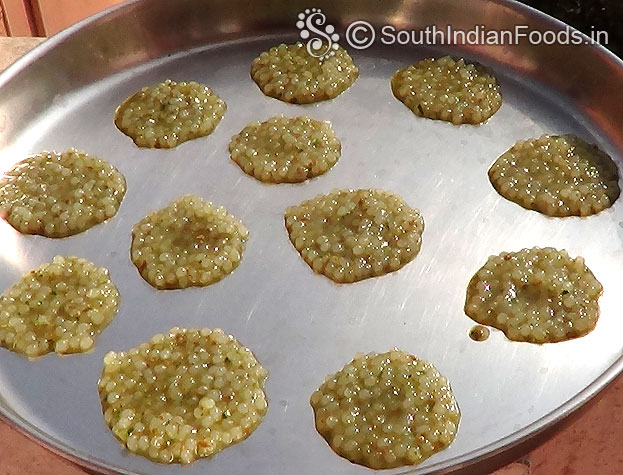 First day evening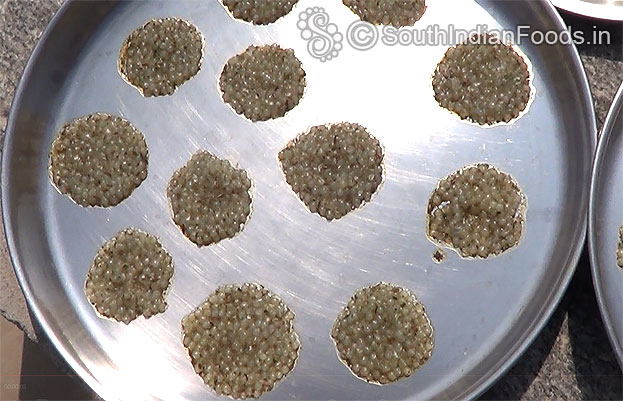 2nd day evening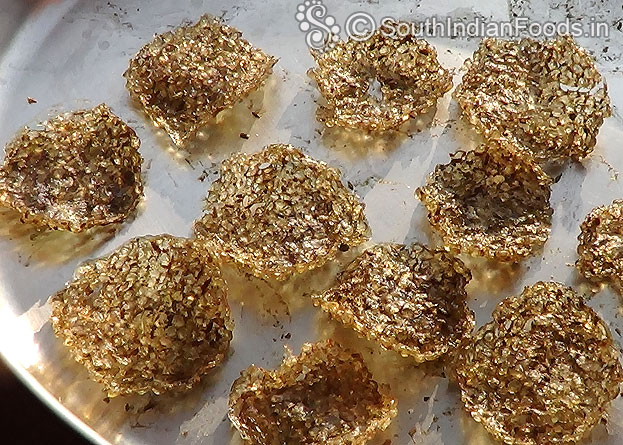 Sago vadam ready, store in an airtight container, use within one month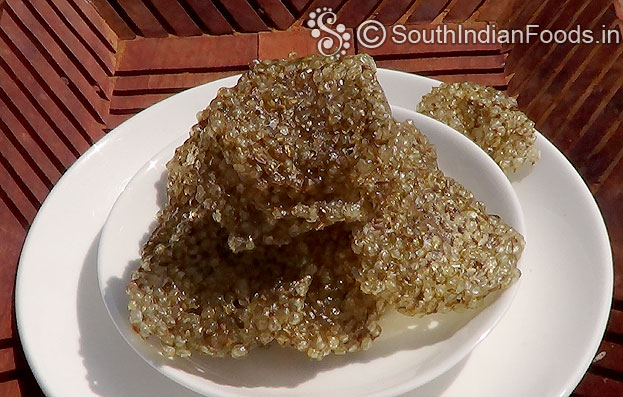 Sago vadam texture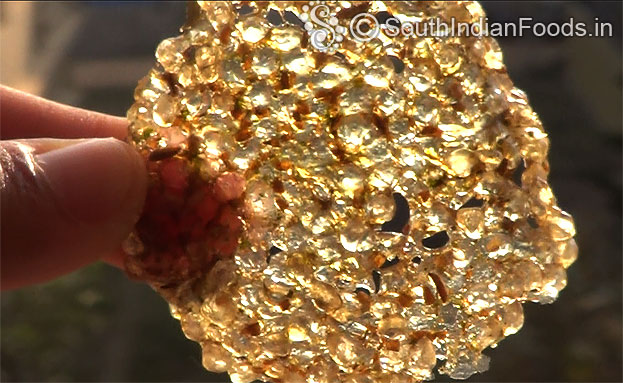 Heat oil, drop it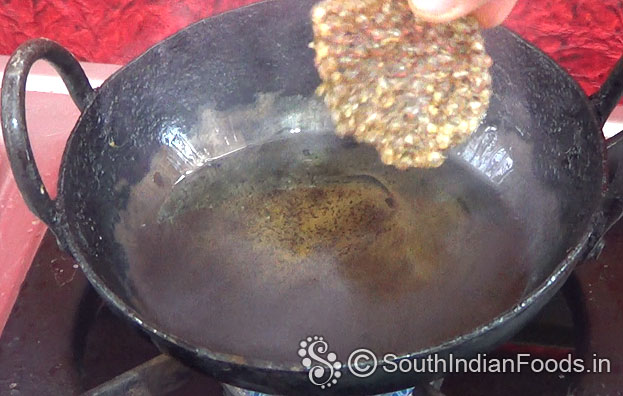 Deep fry on hot oil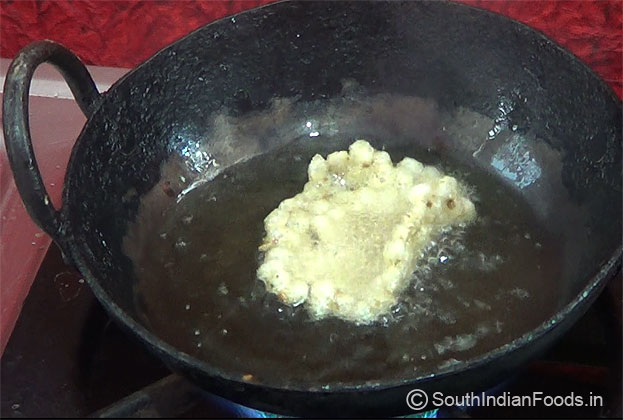 Flip over fry both sides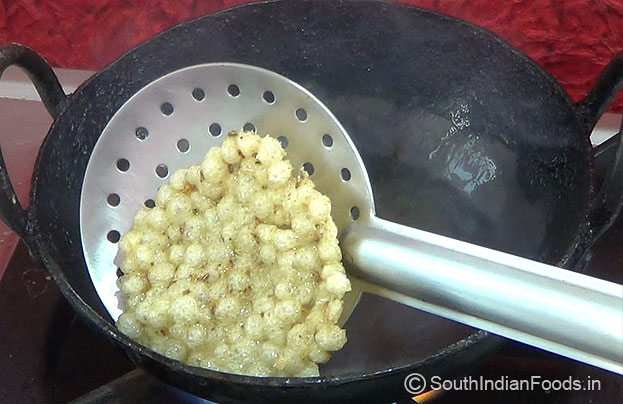 Now its ready, remove from oil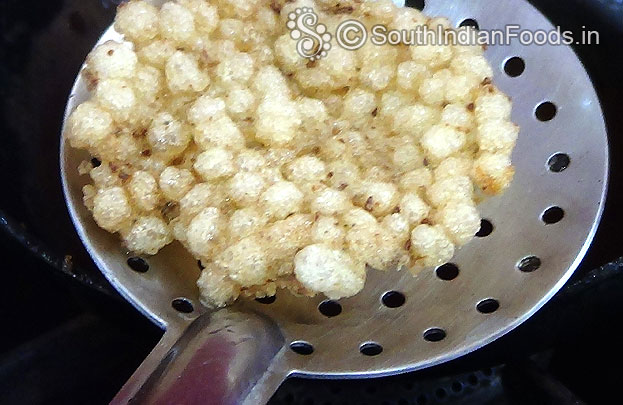 Sago vadam ready, serve hot with rasam, curd rice or sambar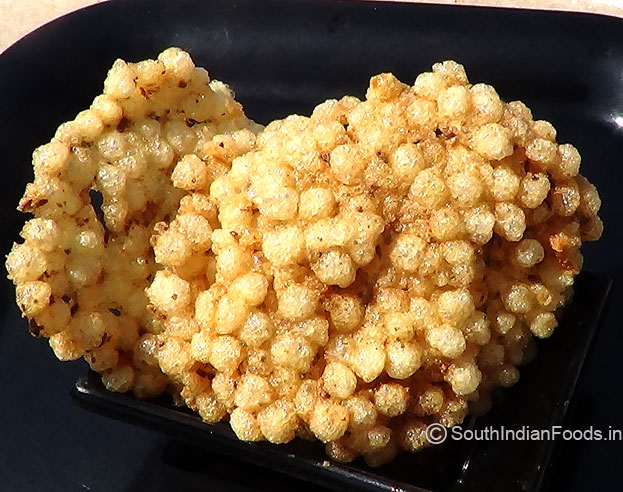 Rate this recipe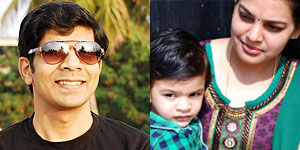 About Us
You may also like these recipes

Chocolate ladoo
Cocoa powder [Unsweetened] - 4 tbsp. Sweet condensed...
Read More >>

Palak poori
Spinach[Palak, pasalai keerai] – ¼ cup [finely chopped]...
Read More >>

instant basundi
Milk - 1 ltr. Sweet condensed milk - 1/4 cup...
Read More >>

Sago moong dal kichdi
Sago small [javvarisi, ...
Read More >>

Carrot laddu
Carrot - 1 [ big, finely grated] Apr.½ to ¾ cup]. Swee...
Read More >>

Mangalore buns
Wheat flour – 1 cup. Banana - 1 [fully riped]. Sugar - 2 tbsp...
Read More >>
Recipes by Categories