Dahi papdi chaat-How to make-Step by step photos

By
Guna selvi Sridher
Cuisine Style: India | Preparation & cooking Time: 5 to 10 min | To Serve: 4 | Type : Snacks | Take with : Tea or coffee
Ingredients
Wheat papdi [Thattai] – 6 to 7
Onion – 2 tbsp
Tomato- 2 tbsp
Pomegranate[anar, Madhulai] - 2 tbsp
Potato[aloo] - 1/2 cup[cubed, boiled]
Coriander leaves – 2 springs [chopped]
Chaat masala - 1 tbsp
Plain sev - 2 tbsp
Green chutney – 2 tbsp
Sweet tamarind chutney - 2 tbsp
Curd- 1/4 cup[Fresh]
Ingredients for Tamarind sweet chutney
Tamarind –1 Amla size
Jaggery - 1 amla size
Red chilli powder - 1 tbsp
Salt a pinch
Soak tamarind in warm water for 5 min then squeeze and extract puree
Heat pan add tamarind puree, jaggery, salt & red chilli powder, let it boil till it thickens.
Ingredients for green chutney
Coriander leaves - 1/4 cup or 3 springs
Mint leaves - 1/4 cup or 3 springs
Salt a pinch
Green chilli - 1
Ginger - 1 inch piece
Lemon juice - 1 tbsp
Sugar - 1 tbsp
In a mixie jar, add above ingredients, grind to smooth puree with 1/4 cup water, then transfer to a bowl, refrigerate.
Preparation
In a bowl add curd, 2 tbsp sugar mix well.
In a serving plate, arrange papdi
Add potato, onion, tomato, coriander, chaat masala, curd, green chutney, tamarind chutney, pomegrante, & sprinkle plain sev.
Serve immediately.
How to make Dahi papdi chaat- Step by step Pictures
Papdi chaat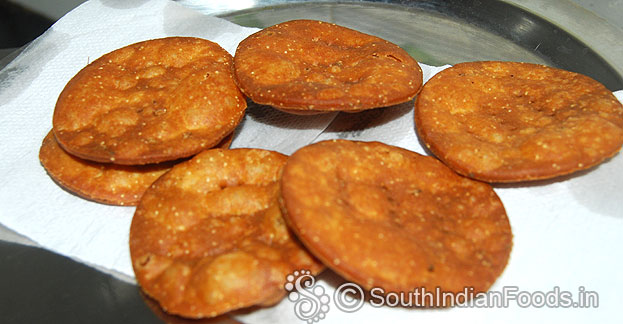 Coriander chutney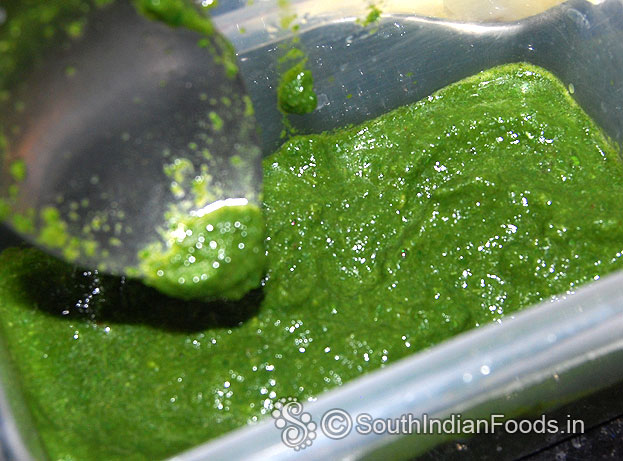 Tamarind sweet chutney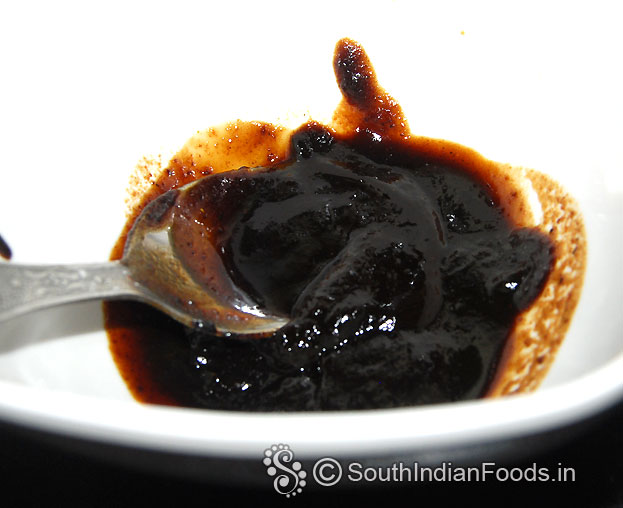 Pomegranate, tomato, onion, coriander, boiled potato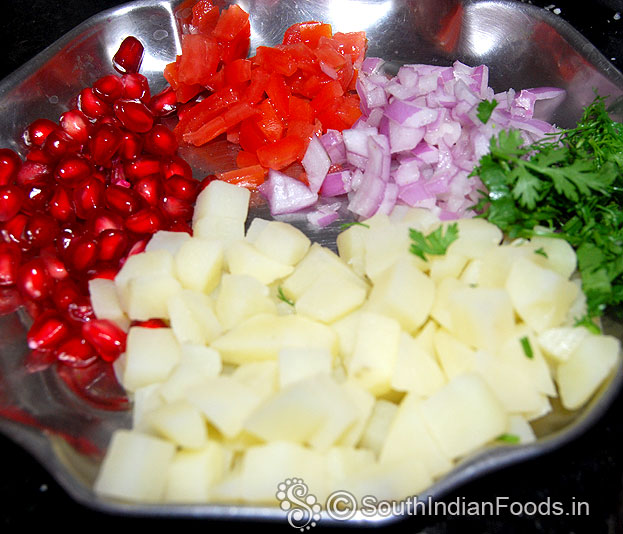 Arrange papdi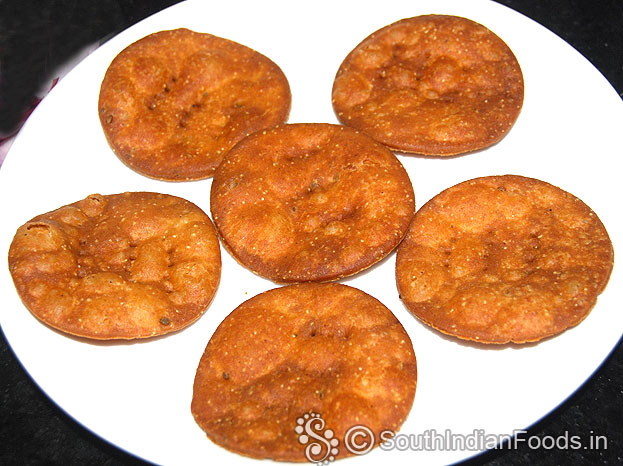 Add potato and onion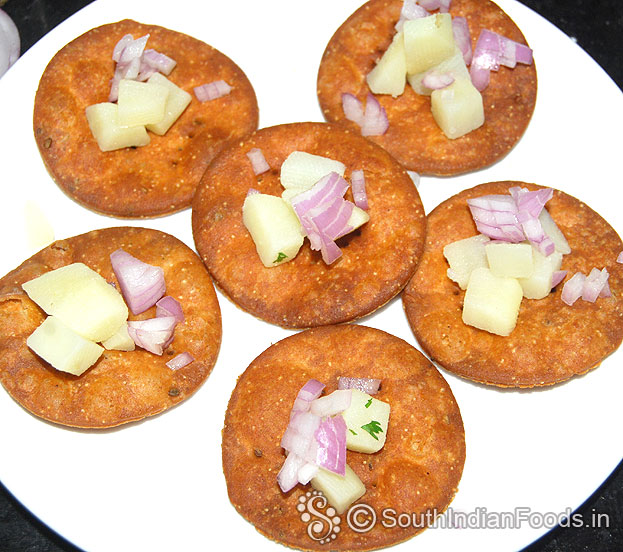 Add toamto and coriander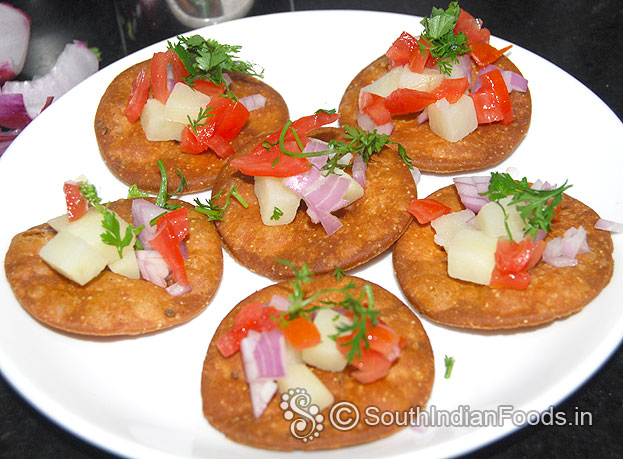 Add green chutney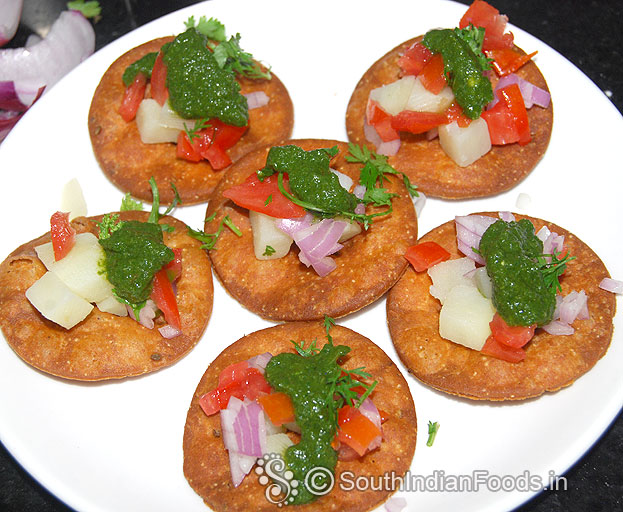 Add tamarind sweet chutney
Add curd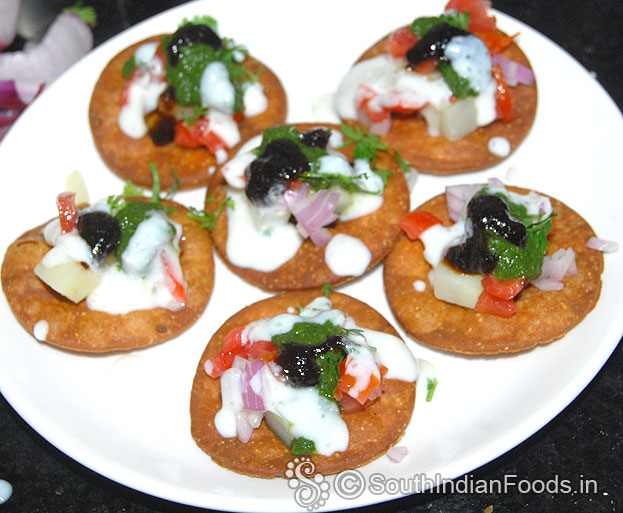 Add pomegranate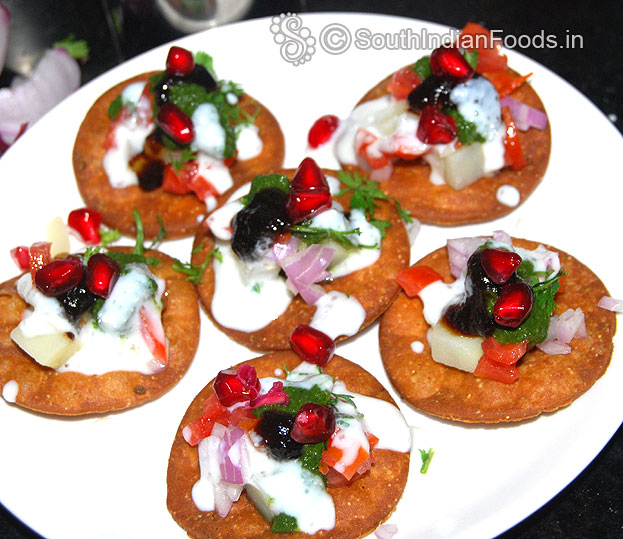 Add sev, chaat masala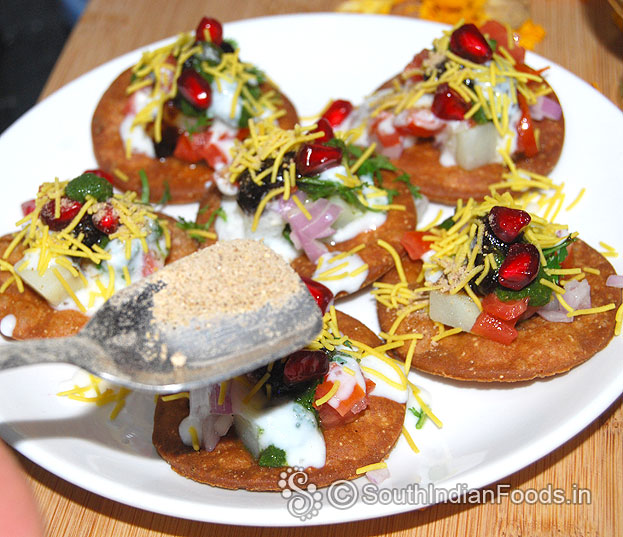 Delicious papdi chaat ready, serve immediately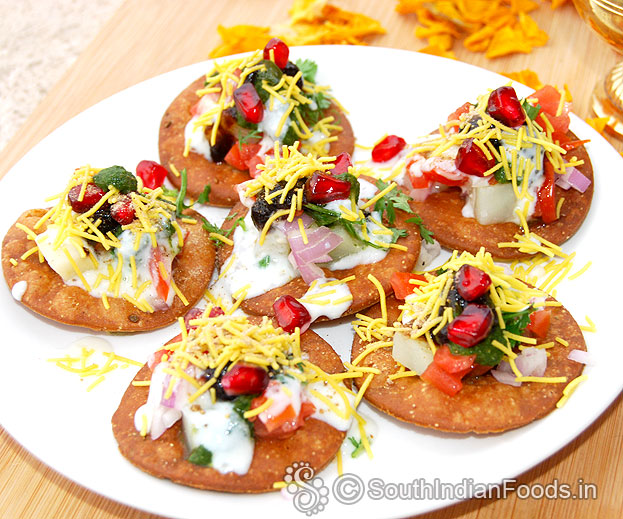 Dahi padi chaat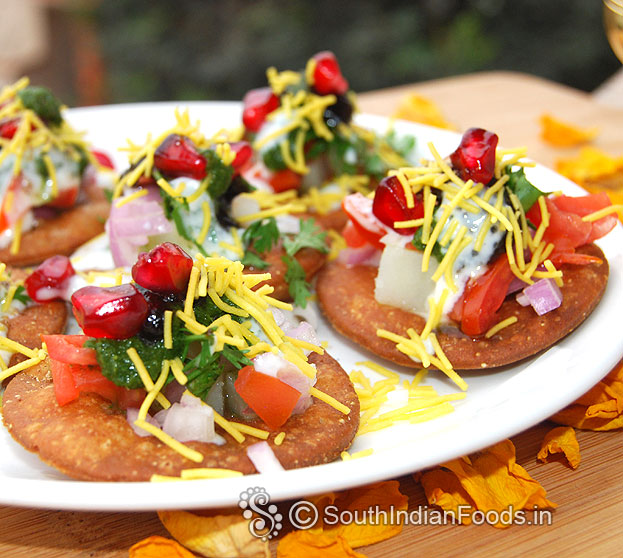 Crispy dahi papdi chaat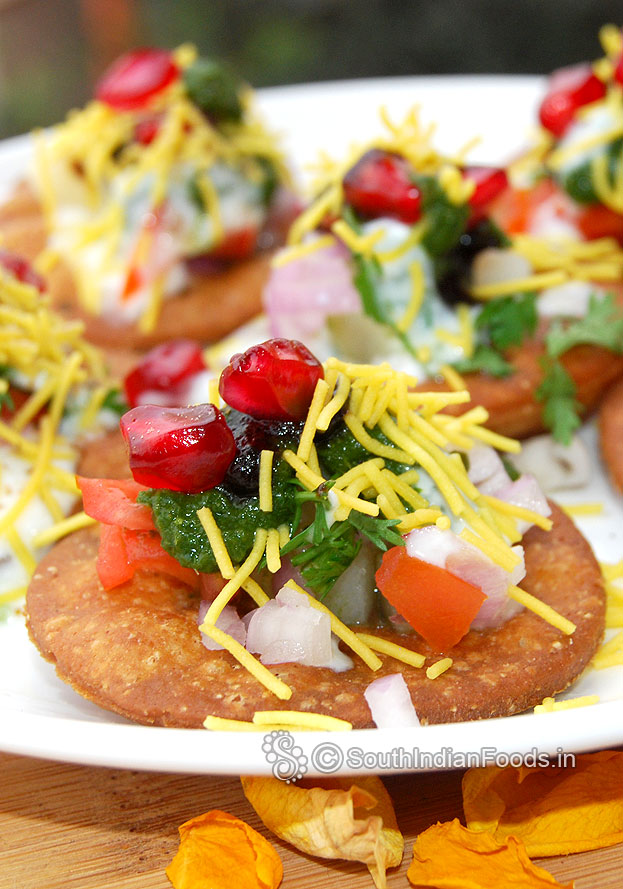 Crispy papdi with pomegrante, green chutney, tamarind chutney, and sev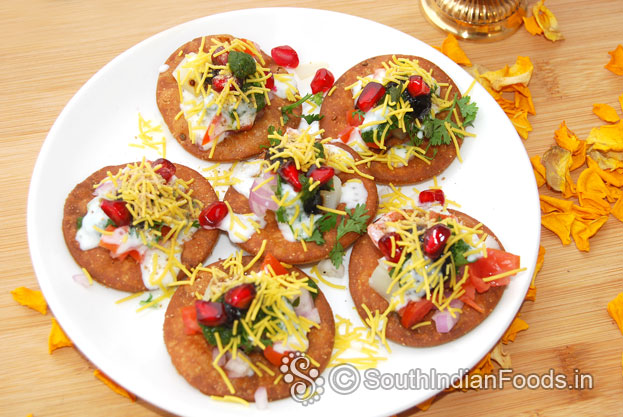 Papdi with pomegranate and yogurt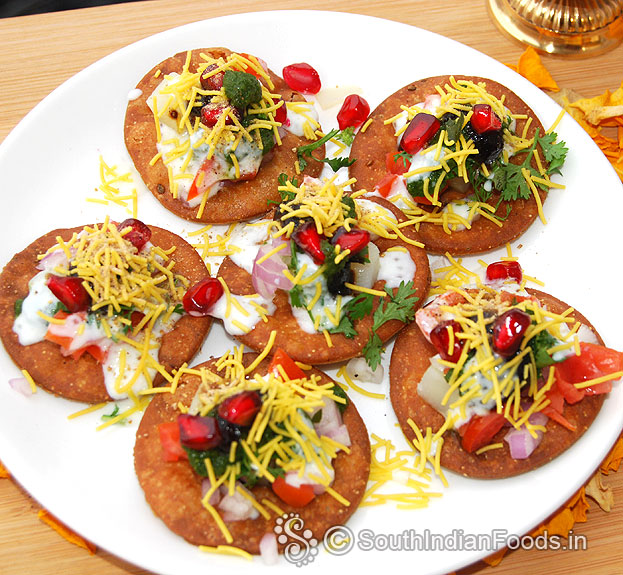 Dahi papdi ki chaat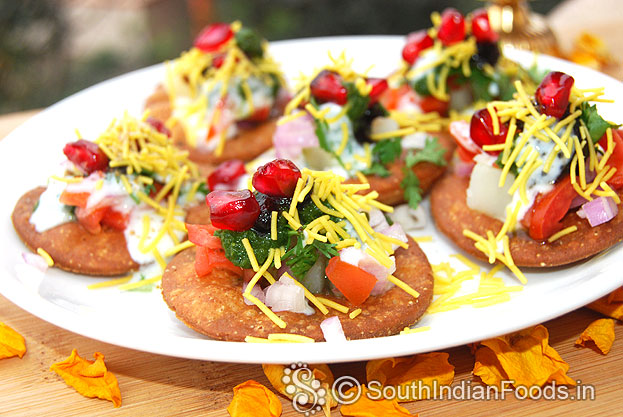 Sev papdi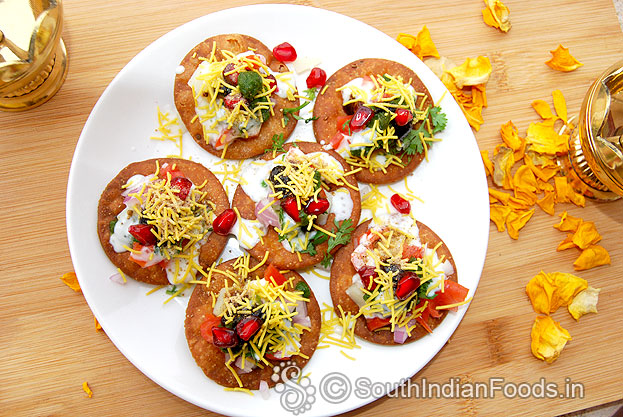 Rate this recipe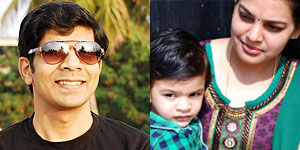 About Us
You may also like these recipes

Simple paneer bhurji
Paneer[Indian cottage Cheese] – 1 cup [grated]......
Read More >>

Siru keerai paruppu kootu
Siru keerai [Tropical ...
Read More >>

Tomato bath recipe
Basmati rice – 2 cup. Water – 2 ½ cup. Tomato – 4...
Read More >>

Shavige bath recipe
Semiya [vermicelli] – 200 gram. Lemon juice – 2 tbsp...
Read More >>

Cauliflower Kurma
Cauliflower – 1 cup. Sambar onion...
Read More >>

Zucchini pasta
Mini Fusilli Pasta [Durum wheat pasta, Borges] – 1 cup...
Read More >>
Recipes by Categories