Baby corn noodles

By
Sridher
Cuisine Style: Indo-chinese | Cooking Time: 10 minutes | To Serve: 2 | Take with: Fried egg | Type: Breakfast
Ingredients
Plain Noodles [Veg hakka noodles]– 1 cup [boiled]
Baby corn - 5
green capsicum – ½ cup [cut into thin strips]
Green chilli – 1 tbsp [finely chopped]
Garlic – 3 [finely chopped]
Tomato chilli sauce – 3 tbsp
Dark soya sauce – 2 tbsp
Garam masala powder -1 tsp
Pepper powder – ½ tsp
Red chilli flakes – ½ tbsp
Lemon juice – ½ tbsp
Coriander leaves - 2 springs [chopped]
Oil - 2 tbsp
Salt to taste
Water as needed.
Preparation Method
Boil water then add baby corns cook till soft. Then take it out and finely slice.
In the same water add noodles, salt & 1 tbsp of oil cook till soft.
Then drain water & immediately put boiled noodles in cold water then again drain water & keep it aside.
Heat oil in a pan add garlic, onion sauté then add green chilli, capsicum, baby corns sauté in high flame.
Add salt, tomato chilli sauce mix well. Then add dark soya sauce, garam masala mix well.
Add boiled noodles, pepper powder, red chilli flakes mix well.
Finally add coriander leaves & lemon juice cut off heat & serve hot
Baby corn noodles stir fry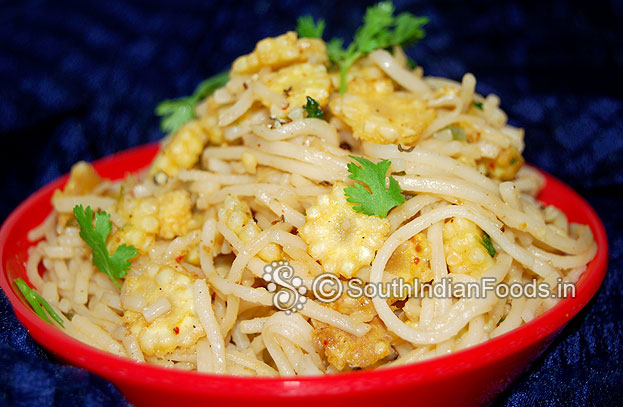 Rate this recipe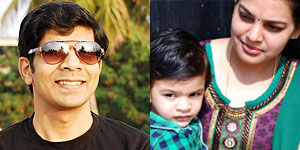 About Us
You may also like these recipes

Crispy okra
Slice okra [ladies finger] alongside...
Read More >>

Aloo matar dry
Potato [aloo, urulaikizhangu] – 1 cup [cut in to cubes &...
Read More >>

Raw banana kofta curry
Raw banana – 1 [boiled...
Read More >>

Onion samosa
Onion – 3 [sliced]. Carrot – 1 [finely chopped]...
Read More >>

Sesame baby corn
Baby corn – ¼ kg or 1 cup. Onion – 1 [finely...
Read More >>
Recipes by Categories