Watermelon granita-How to make-Step by step photos

By
Gunaselvi Sridher
Cuisine Style: Italy | Preparation Time: 10 min | Setting Time: 6 to 8 hours | To Serve: 2 | Type: Sweet, Frozen dessert, summer special
Ingredients
Watermelon- 1 cup
Sugar or brown sugar - 2 tbsp
Lemon juice - 2 tbsp
Preparation
Remove seeds from watermelon then chop roughly.
Add watermelon cubes, sugar & lemon juice in a mixer jar finely grind.
Pour the mixture into a box & place it in the freezer for 2 hours
After 2 hours, remove it from freezer, using fork scrap & stir the the watermelon ice crystals then freeze it again.
Repeat the procedure for 3 times or till set [Apr 6 to 8 hours]
Once its ready garnish with mint & serve immediately.
Granita variations / Types
Granita is super easy summer cooler with only 3 ingredients[any fruit, sugar & water]
You can prepare with any fruits.
Mango granita, Lemon granita, Strawberry granita, orange granita, kiwi granita, basil granita, chilli lemon ginger granita, chocolate granita, vanilla milk granita, banana granita, mango chilli granita, coconut granita, pineapple granita, papaya granita,cucumber rose granita, saffron granita, blueberry granita, coffee granita, beetroot granita, carrot granita etc.
Almond granita:- Soak almond, grind with sugar syrup, freeze till set
How to make Watermelon granita- Step by step photos [Instant& Quick]
Cut and remove seeds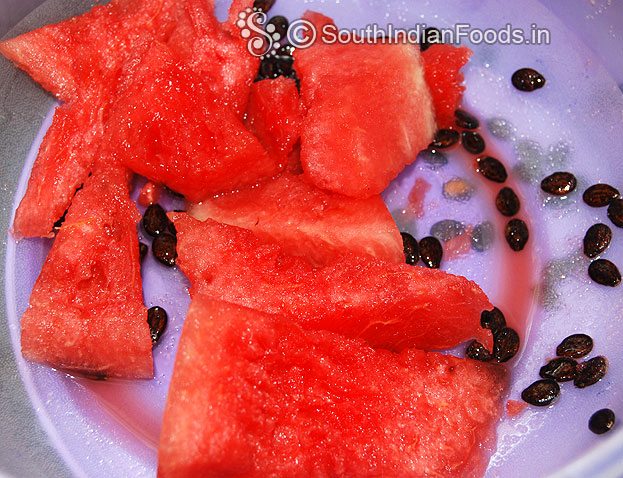 Add watermelon in a mixie jar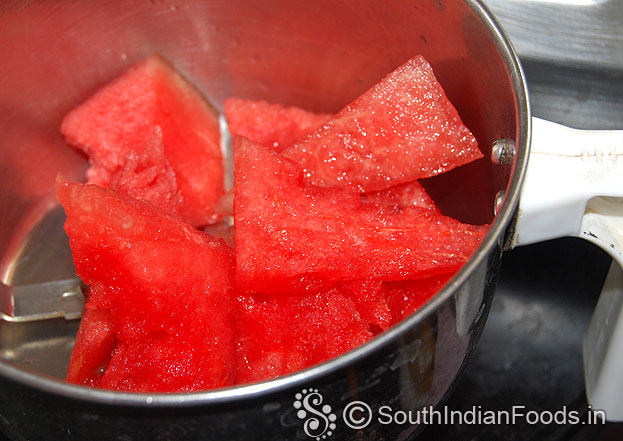 Add sugar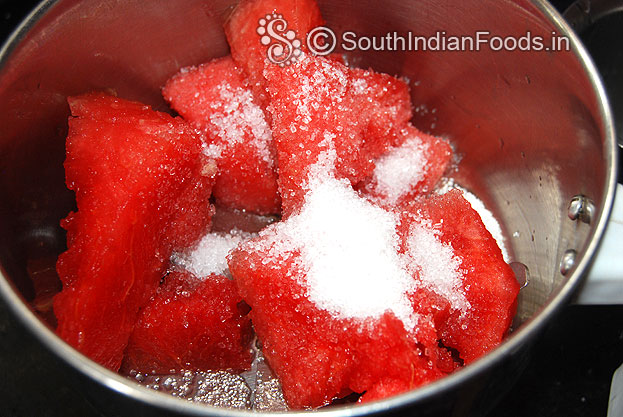 Add lemon juice, finely grind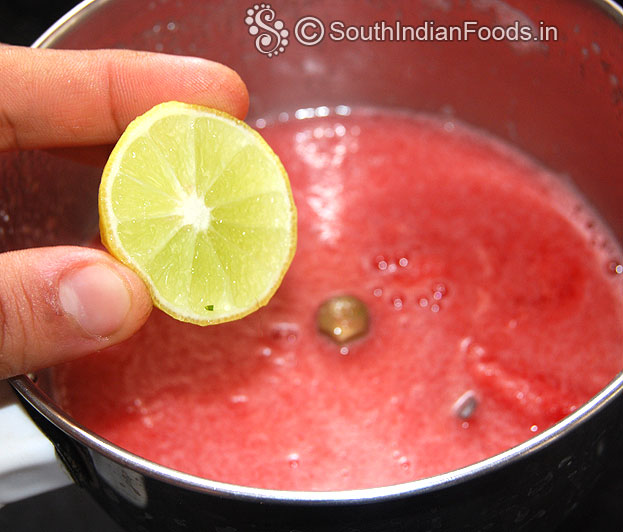 Pour juice in a box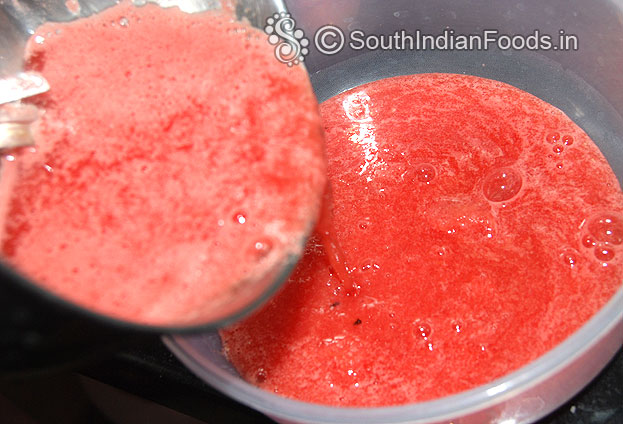 Cover lid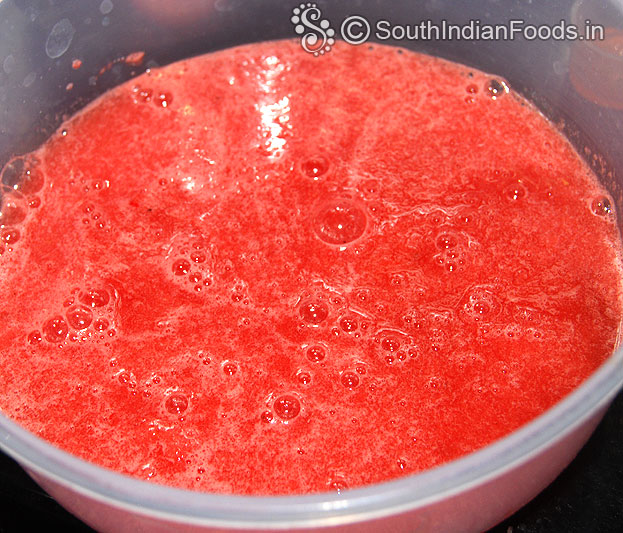 Freeze it for 2 hours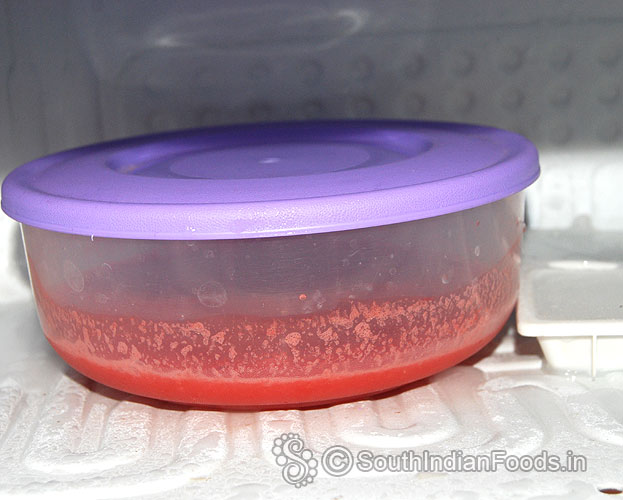 After 2 hours, remove this from freezer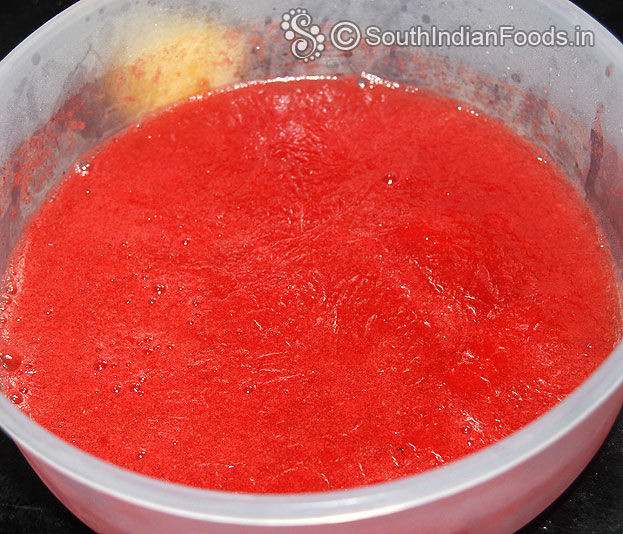 Scrap the ice, again freeze it for 2 hours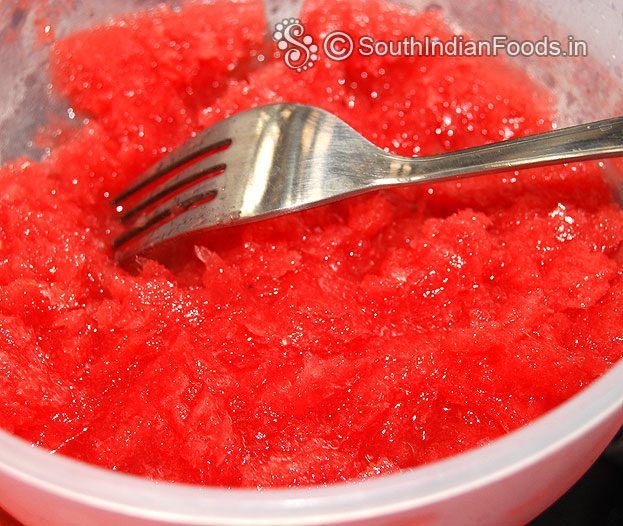 Scrap and freeze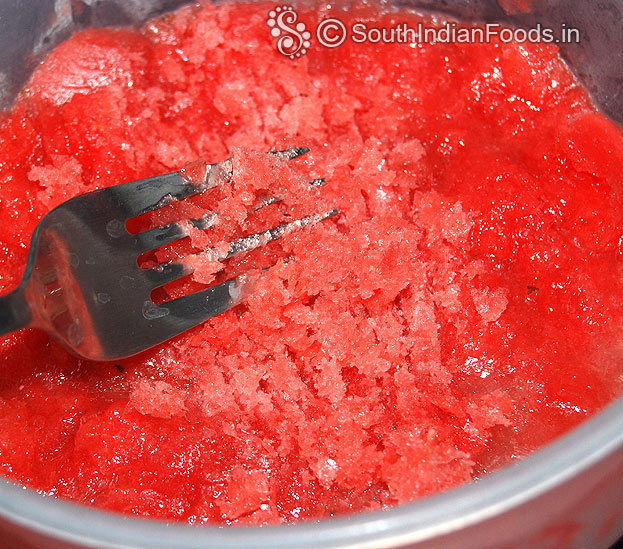 After 6 hours, watermelon crystalized ice ready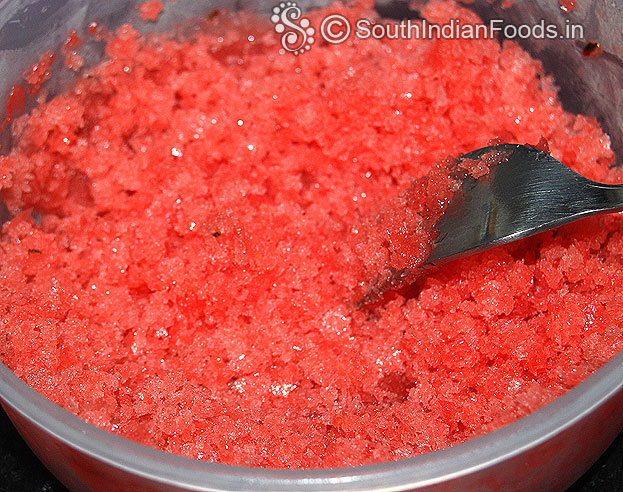 Serve immediately with ice cream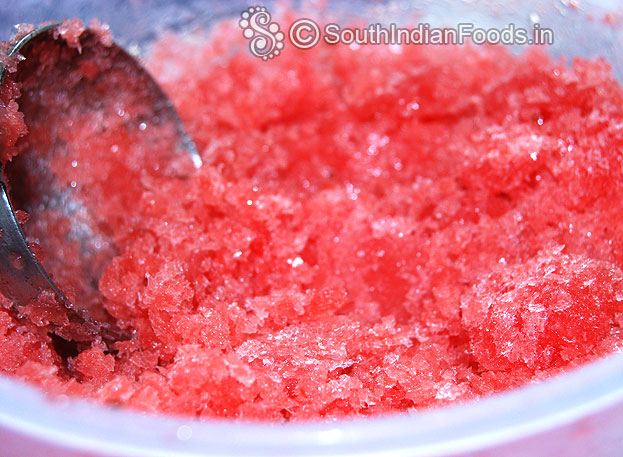 Fresh italian watermelon granita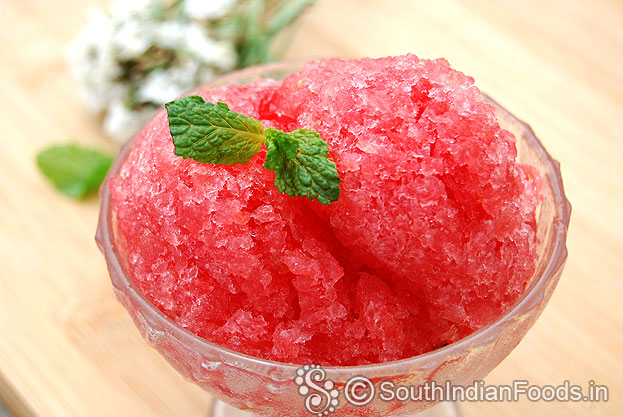 Quick granita for summer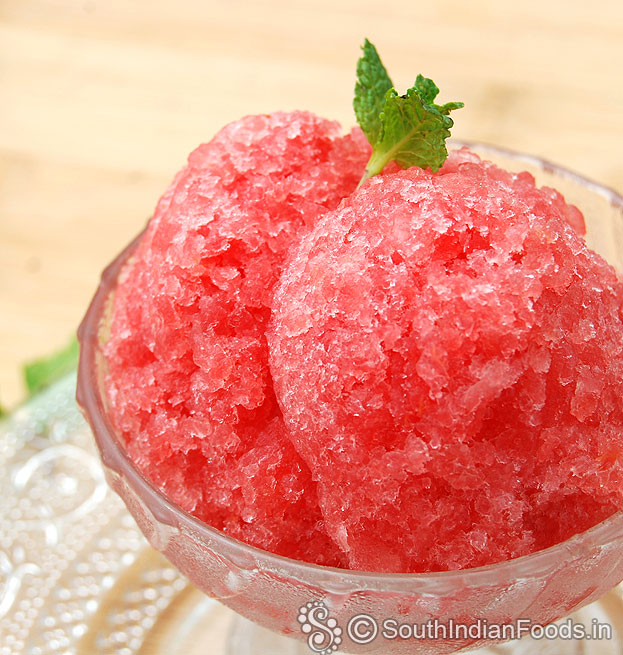 Fresh watermelon granita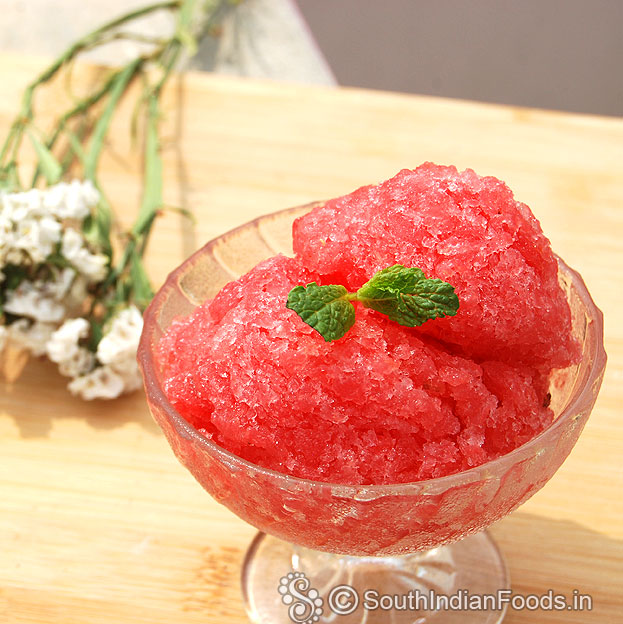 Watermelon lemon granita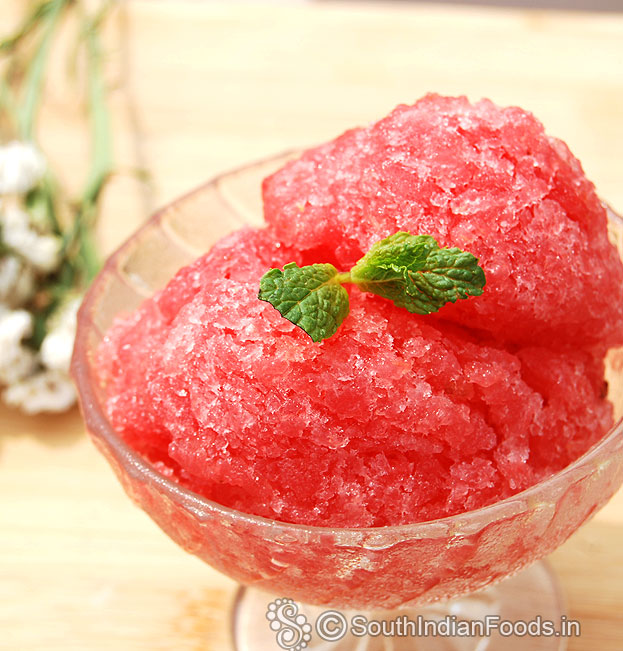 Summer cooler granita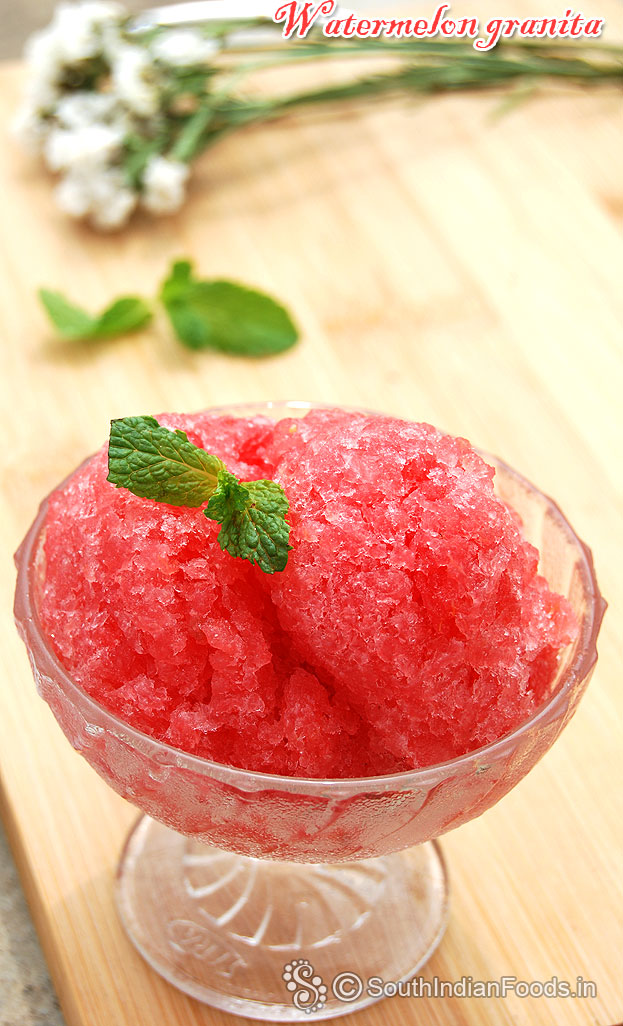 Rate this recipe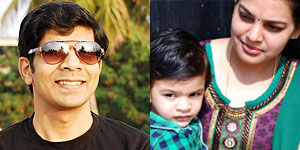 About Us
You may also like these recipes


Lemon pickle
Lemon – 9. Gingelly oil – 50 ml. Mustard seeds – 1 tbsp...
Read More >>

Onion samosa
Onion – 3 [sliced]. Carrot – 1 [finely chopped]. Garlic...
Read More >>

Rice chapati
Rice flour – 1 cup. Oil – 1 tbsp. Salt to taste. Sugar...
Read More >>

Cornmeal sago vada
Bengal gram – ¼ cup or 3 tbsp. Moong dal – 2 tbsp...
Read More >>

Red cabbage pakoda
Red cabbage[Purple cabbage] – 1 cup [cut...
Read More >>
Recipes by Categories