Spicy pepper chilli paneer with tricolor capsicum

By
Sridher
Cuisine Style: Indo-chinese | Cooking Time: 10 minutes | To Serve: 4 | Type: Dry curry | Take with: Rice, Roti, chapati, naan
Ingredients
Paneer [Cottage cheese] – 1 cup [Cut into triangle or square shapes]
Red capsicum – ¼ cup [Cut into triangle shapes]
Yellow capsicum – ¼ cup [Cut into triangle shapes]
Green capsicum – ¼ cup [Cut into triangle shapes]
Onion – ¼ cup [Cut into triangle or square shapes]
Garlic – 3 cloves [chopped & mashed]
Red chilli flakes – 1 ½ tbsp
Peeper powder – 1 tbsp [freshly ground]
Tomato sauce – 3 tbsp
Soya sauce – 1 tbsp
Water – 3 tbsp
Salt to taste
Oil – 2 tbsp
Method
Heat oil in a pan add garlic sauté gently. Then add tricolor capsicum sauté.
Add onion, salt, red chilli flakes sauté.
Add paneer, pepper powder sauté. Then add tomato sauce, soya sauce and water mix well and sauté for 2 min. Add salt if required.
Sprinkle red chilli flakes and pepper powder then cut off heat & Serve hot with boiled rice, chapatti, biryani or pulao.
Tip
Sprinkle roasted sesame seeds while serve
Spicy pepper paneer

Rate this recipe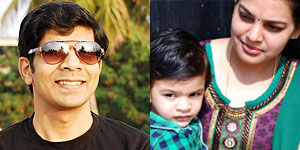 About Us
You may also like these recipes

Mini thayir vadai
Urad dal – 1 cup. Curd – 2 cups. Sambar...
Read More >>

Rava Idly
Mix 1 cup of rava with ½ cup curd and ¼ cup...
Read More >>

Seppankizhangu[Arbi] varuval
Seppankizhangu [Taro...
Read More >>

Crispy okra
Slice okra [ladies finger] alongside and cut...
Read More >>
Recipes by Categories