Urundai Kuzhambu (Dal kofta Gravy)-How to make-Step by step photos & Video

By
Sridher
Cuisine Style: Tamilnadu | Cooking Time: 20 minutes | To Serve: 4 | Take with: Rice | Type: Lunch Gravy
Ingredients
Channa Dal-1 cup
Tomato- 2
Cumin seeds-1 tsp
Onion-1
Coriander seed - 2tbsp
Red chili-4
Coconut-2 small piece
Bengal gram-1tbsp
Asafoetida-1/4 tsp
Tamarind juice-1/2 cup
Mustard seed-1 tsp
Curry leaves - 1 spring
Salt to taste
oil- 2 tbsp
Preparation
Soak Channa Dal in the water for 45 minutes.
Drain the water and add 2 red chilies, Asafoetida, Curry leaves and salt then coarse grind all together.
Now make small balls (Urundai) and kept it aside.
Steam these balls in the Idli cooker or Idli vessel.
Dry roast red chillies, coconut and Bengal gram, Coriander Seeds, Cumin Seeds into fine paste with little water and keep it aside.
Heat the pan with the oil and fry mustard seeds, Curry leaves, and then add the chopped onion and fry for 3 minutes,
Then fry tomato and add the tamarind juice, ground paste, salt and mix well.
Now pour the steamed Channa Dal balls into the gravy. Cover the pan and let it boil in the medium heat for 5 min.
Serve with rice.
Note
Instead of making Channa Dal balls Dal vadai can be used.

Tip
Channa dal ball itself is a best side dish.
How this Urundai Kuzhambu recipe is Unique?
Instead of Sambar powder fine ground fresh ingredients are used.
How to make Urundai kuzhambu video
How to make Urundai kuzhambu-Step by step photos
Urundai kuzhambu ingredients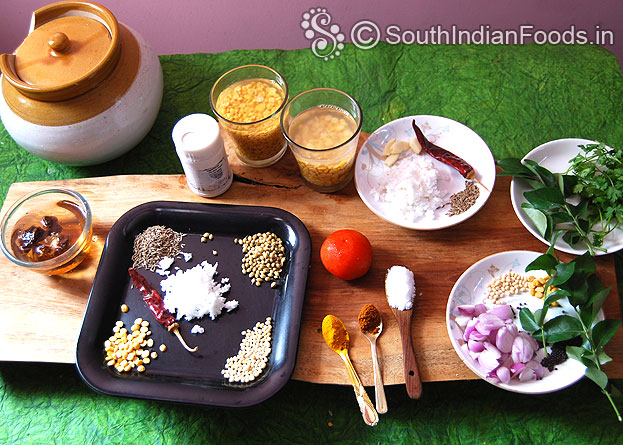 Add all kofta[ball, urundai] ingredients coarsely grind without water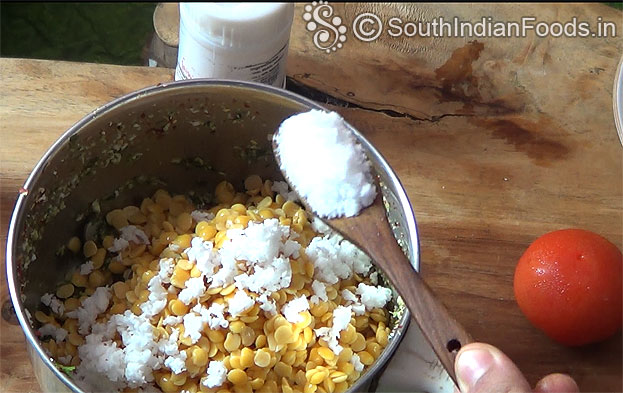 Mixture is ready, make balls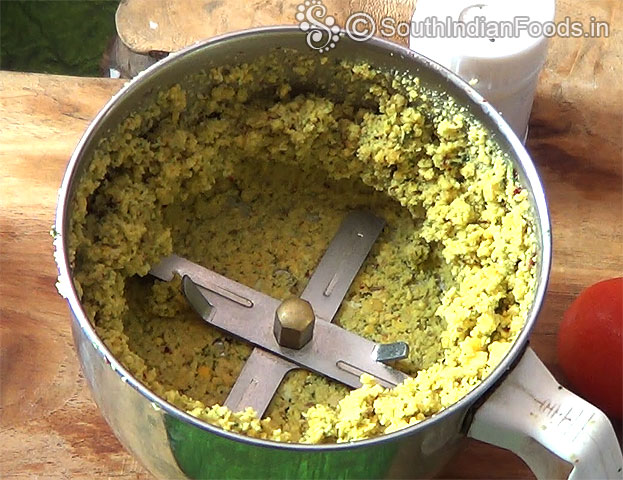 Balls are ready to steam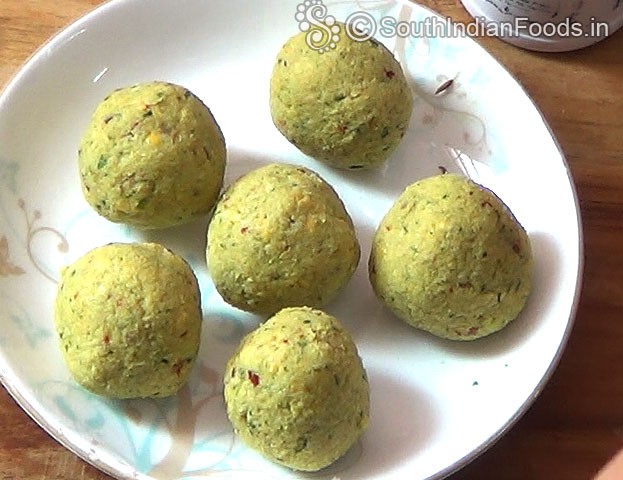 Steam it for 10 min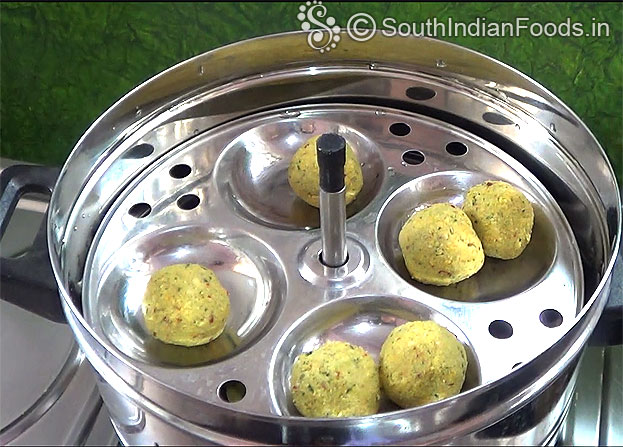 After 10 min, balls are ready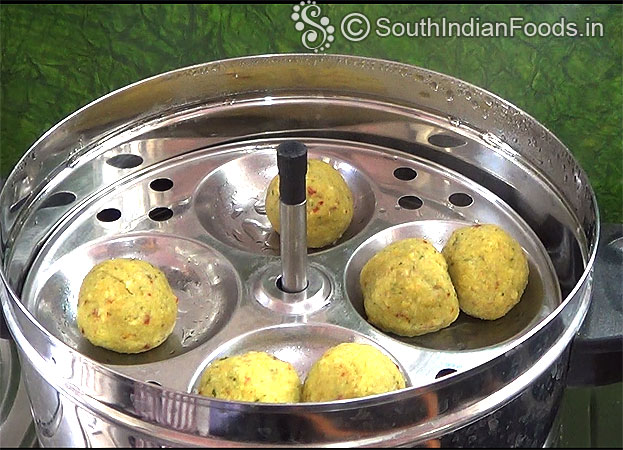 Roast ingredients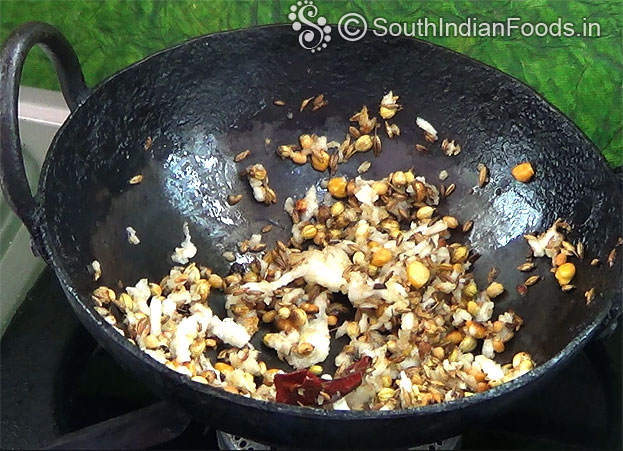 Put roasted ingredients in a mixer jar grind with 1/2 glass of water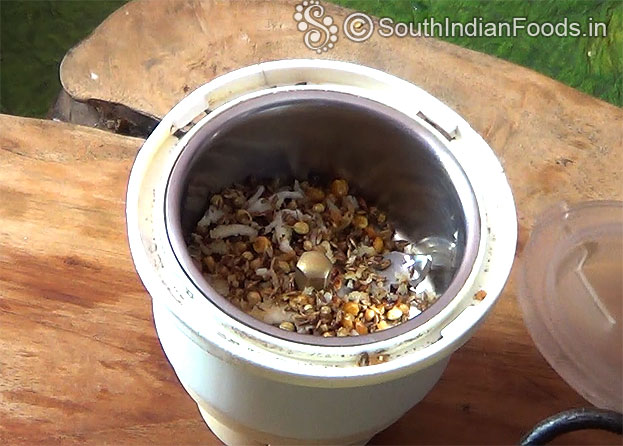 Freshly ground paste is ready, keeep it aside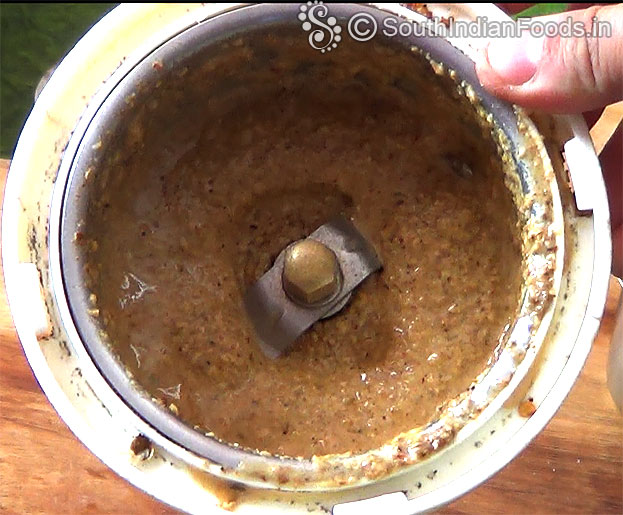 Add seasoned ingredients & salt saute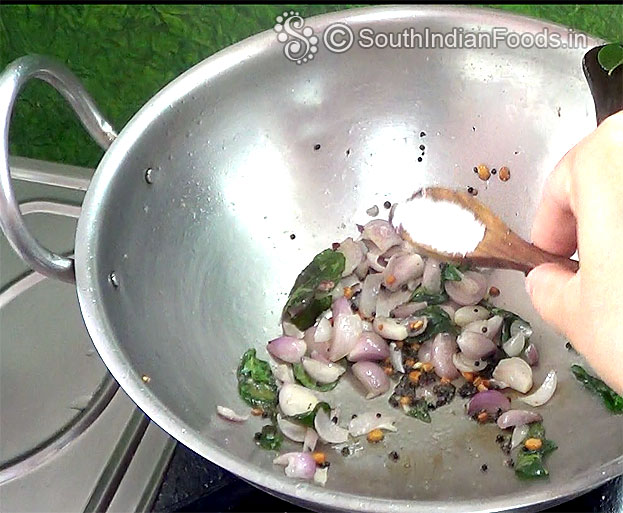 Add tomato & turmeric powder saute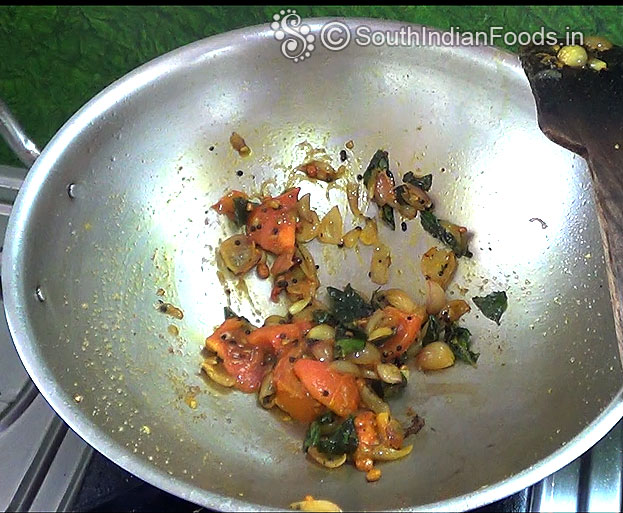 Add ground paste & water let it boil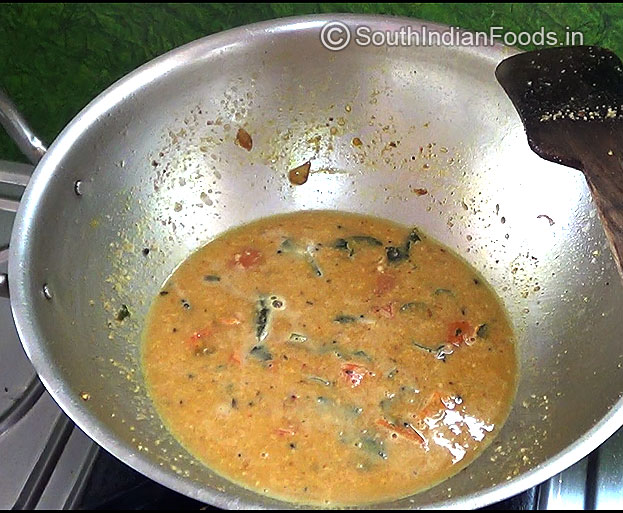 Add Tamarind mixture, let ti boil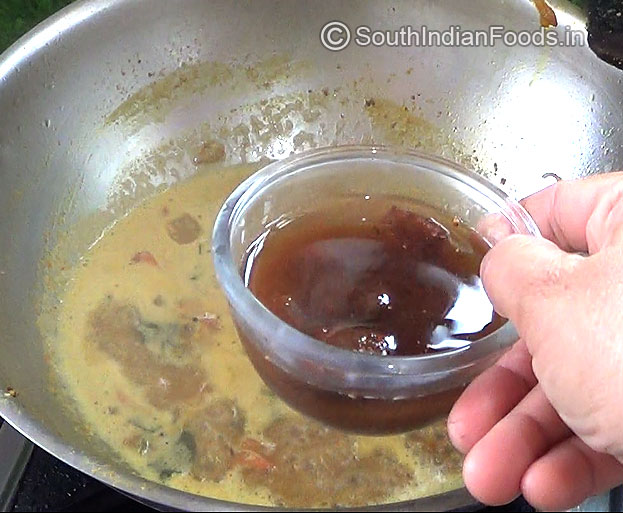 Add steamed balls, let it cook fro 5 min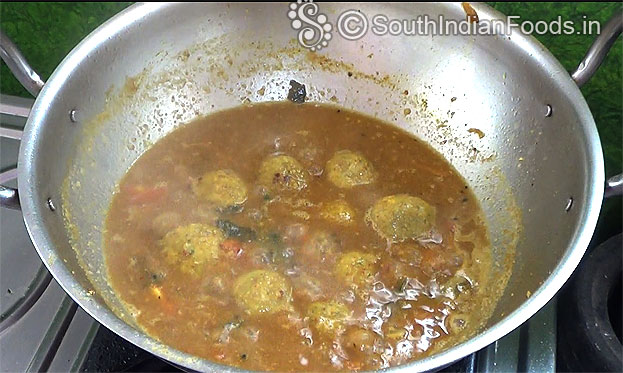 Add coriander leaves & cut off heat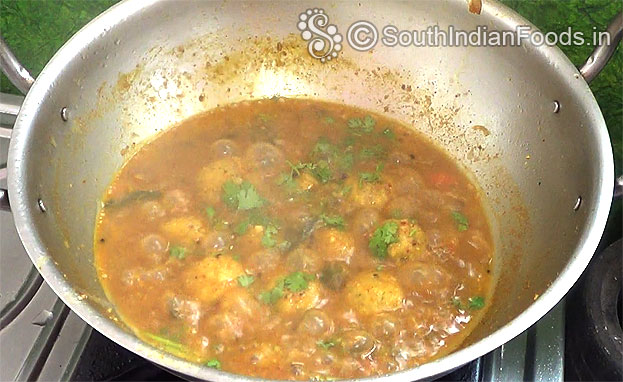 Urundai kulambu is ready, serve hot with rice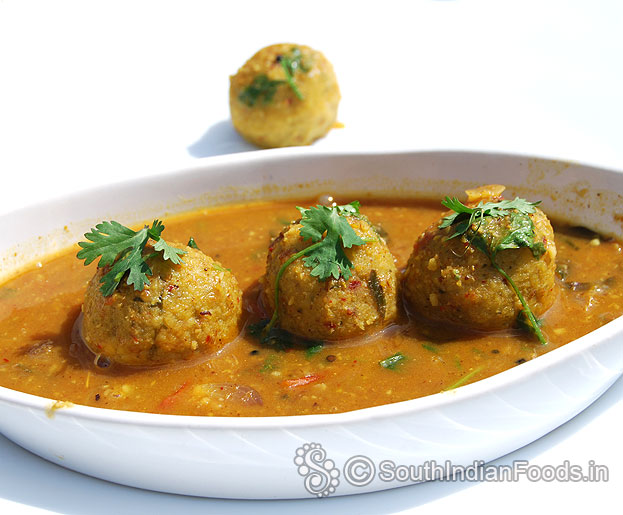 Dal kofta gravy is ready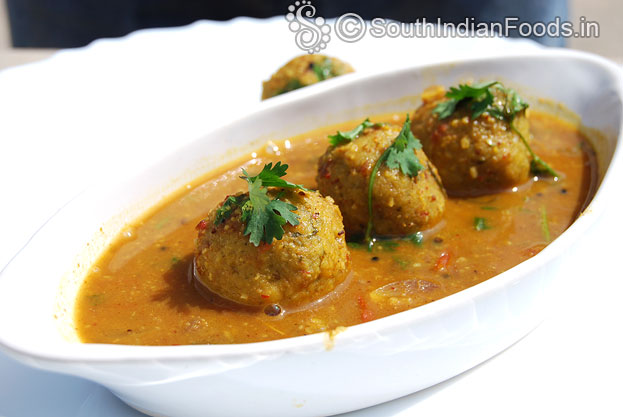 Chana dal ball gravy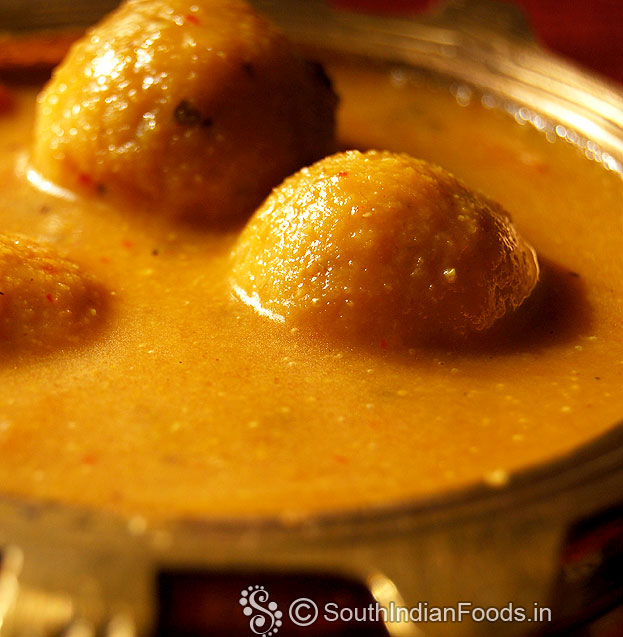 Bengal gram ball gravy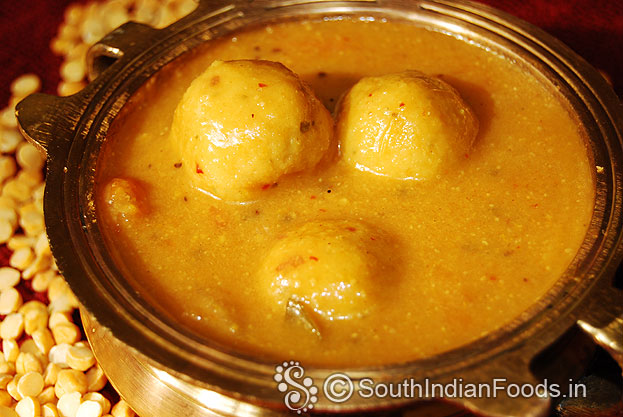 Kadalai paruppu urundai kuzhambu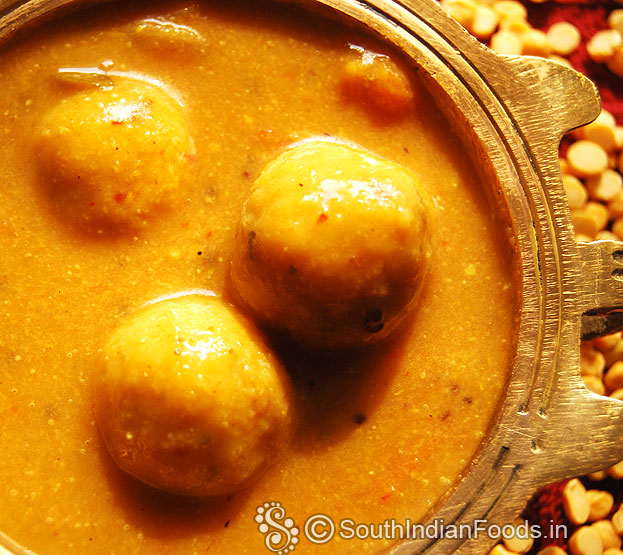 Rate this recipe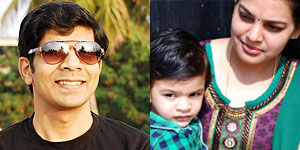 About Us
You may also like these recipes

Bisibele Bhath
'BISI BELE BHATH' literally means 'hot rice and daal...
Read More >>

Sambar
Choose a heavy cooking pot. Wash and clean the Dal...
Read More >>

Kharabath
Roast the rava. In a pan heat oil put mustard seed and let it...
Read More >>

Goungra
Peel off small onion. (Don't cut into pieces, keep it whole...
Read More >>

Rajma Masala
Heat oil and butter in a pan, add cumin seeds, when it's...
Read More >>

Shahi Paneer
Heat oil in a pan, add cloves, peppercorn, cinnamon...
Read More >>

Rice Noodles
Japanese rice noodles - 150 gram. Cook the noodles...
Read More >>
Recipes by Categories