Kalan-Raw banana & Yam coconut milk curry

By
Sridher
Cuisine Style: Kerala, south india | Cooking Time: 15 minutes | To Serve: 2 | Take with: Rice | Type: Lunch Gravy
Ingredients
Malabar Yam (Karunai Kizhangu) - ½
Small raw banana (Nenthra) - 1
Yogurt (curd) - ¼ cup
Grated coconut - ½ cup
Pepper powder - 1 tsp
Cumin seeds - 1 tbsp
Fenugreek seeds- ½ tbsp
Turmeric powder - ½ tsp
Dry red chilli - 2
Green chilli - 2
Mustard Seed - 1 tsp
Curry leaves - 1 spring
Salt to taste
Coconut oil for seasoning
Preparation
Peel off the raw banana & Malabar yam and into cubical shape and put into water immediately (This avoids banana turns to black color).
Heat water in a broad pan; add raw banana, Malabar yam, turmeric powder & salt & parboil [¾ th cook].
Finally add lemon juice then drain water & keep it aside.
Add grated coconut, cumin seeds, dry red chilli, green chilli and pepper in a mixie jar & grind to fine paste with ½ cup of water.
Dry roast fenugreek seeds, cool it & grind to fine powder.
In a bowl add curd/ yogurt with salt and turmeric powder, whisk continuously without lumps and keep aside.
Heat pan then add curd mixture & parboiled raw banana & Malabar yam mix well on low flame.
Add ground paste and powdered fenugreek mix well & let it boil & thickens. Then cut off heat.
For seasoning:- Heat the coconut oil in another pan, add mustard seeds & let it splutter, then add curry leaves & red chilli fry for a min.
Add seasoned ingredients to the raw banana & yam gravy mixture then serve hot with rice.
Tip
You can use banana alone.

Rate this recipe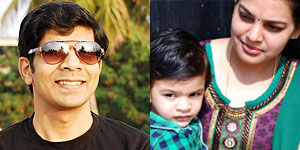 About Us
You may also like these recipes

Shahi tukda
Bread – 2 slices, Milk - 2 cups, Saffron – ½ tbsp...
Read More >>

Milagu kuzhambu
Soak tamarind for 45 minutes. Dry roast and...
Read More >>

Sesame paneer
Paneer [Cottage cheese] – 1 cup. Onion – 1...
Read More >>

Simple palak paneer
Spinach (palak) - 1 bunch. Cottage cheese..
Read More >>

Thayir semiya
Semiya[Vermicelli, sevai]– 1 cup. Curd – 1...
Read More >>

Lemon poha
Aval [poha or Flattened rice] – 1 cup. Peanuts – ¼ cup...
Read More >>

Kara Kuzhambu
Brinjal - 3 nos. Small Onion (Sambar Onion) - 10...
Read More >>
Recipes by Categories