Red Ladies Finger Kara Kulambu [Sigappu Vendaikai Kara Kulambu]-Red okra curry

By
Sridher
Cuisine Style: South India | Cooking Time: 15 minutes | To Serve: 2 | Take with: Rice, Idly, Dosai | Type: Gravy, Kuzhambu, Curry
Ingredients
Ladies finger Red  - 5
Small Onion - 4 to 5
Tamarind extract - 3 tbsp
Dry red chilli - 4
Curry Leaves - 1 spring
Garlic - 4 cloves
Fenugreek Seed - 1 tbsp
Cumin Seed - 1 tbsp
Urad dal – 1 tbsp
Bengal gram – 1 tbsp
Turmeric Powder - 1 tsp
Salt  to taste
Asafetida - a pinch
Oil - 3 tbsp
Preparation
Soak tamarind and extract.
Heat oil in a pan and roast cumin seeds, fenugreek, urad dal, Bengal gram, garlic, dry red chilli one by one then grind to fine paste.
Heat oil in a pan with oil add mustard seeds, once crackles add asafetida, small onion sauté well then add curry leaves.
Add red-ladies finger sauté gently and add the ground paste then mix well.
Add tamarind extract, turmeric powder, and salt mix well. Add water if required.
Once raw smell out from tamarind extract turn off flame.
Serve hot with rice, idly or dosa.
Red okra curry
Red bhindi masala-bendakaya curry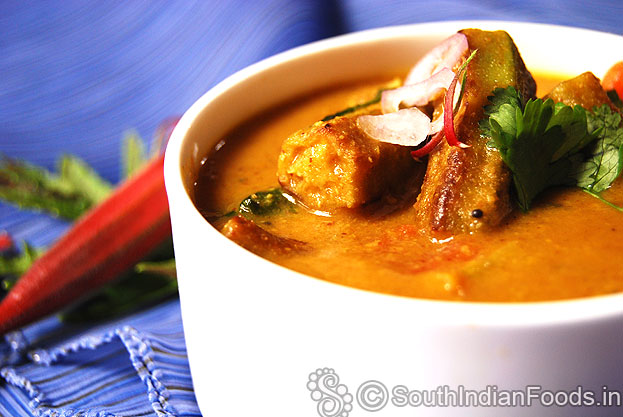 Sivappu vendkkai kara kulambu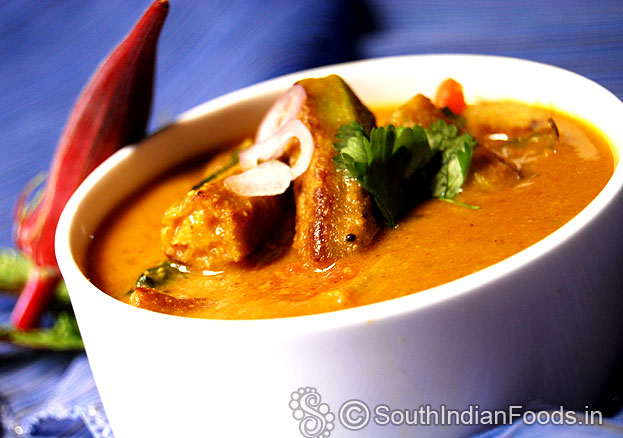 Organic red okra masala-Bendekai curry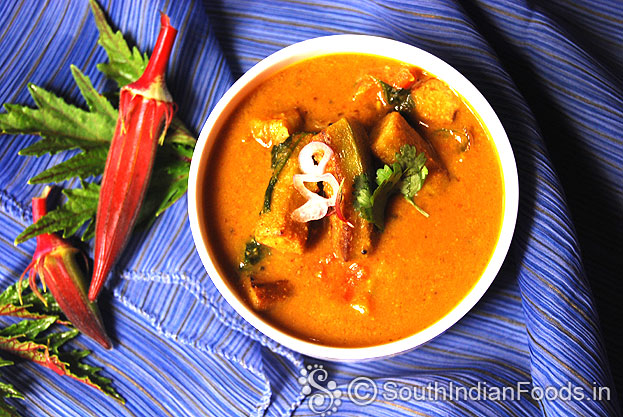 Perfect red okra-Red bendekai in Kannada
Nattu vendakkai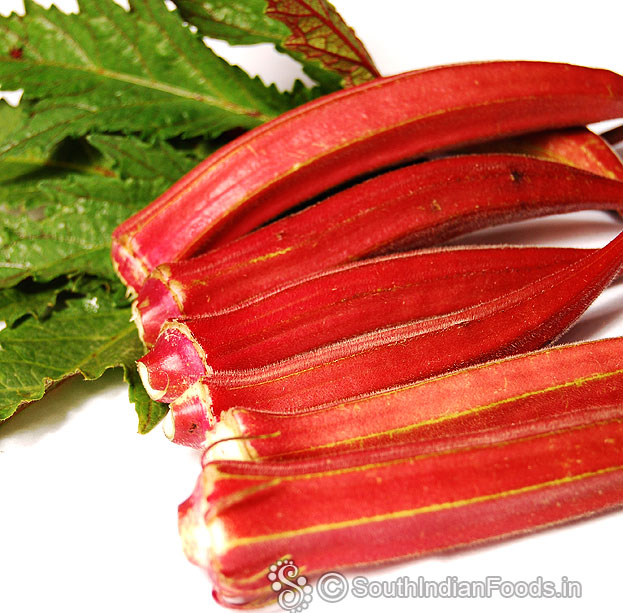 Sivappu vendakkai in tamil, Bendakaya in telugu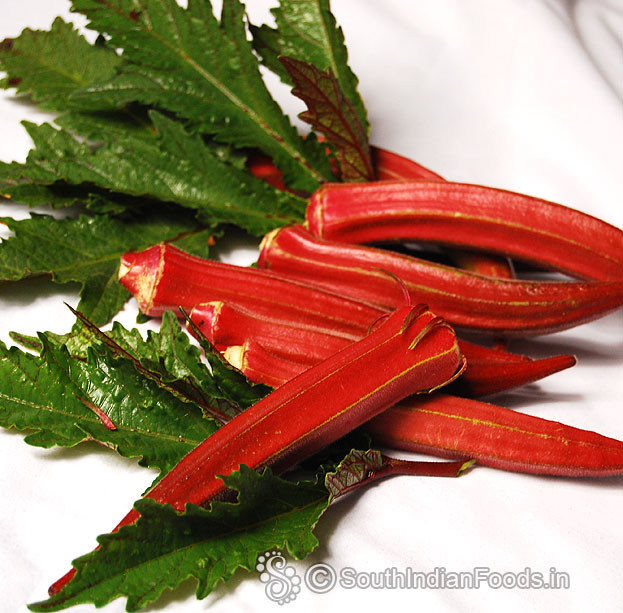 Red ladies finger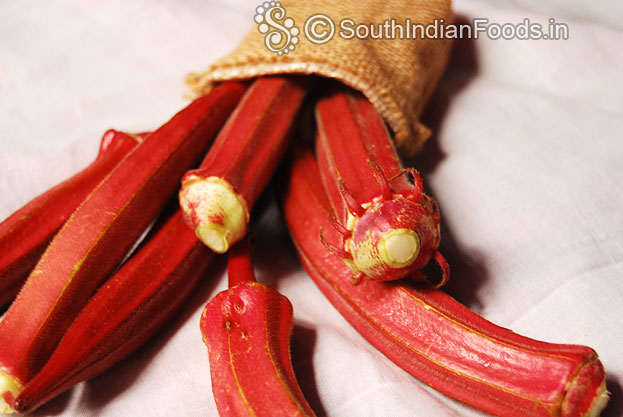 Red okra plant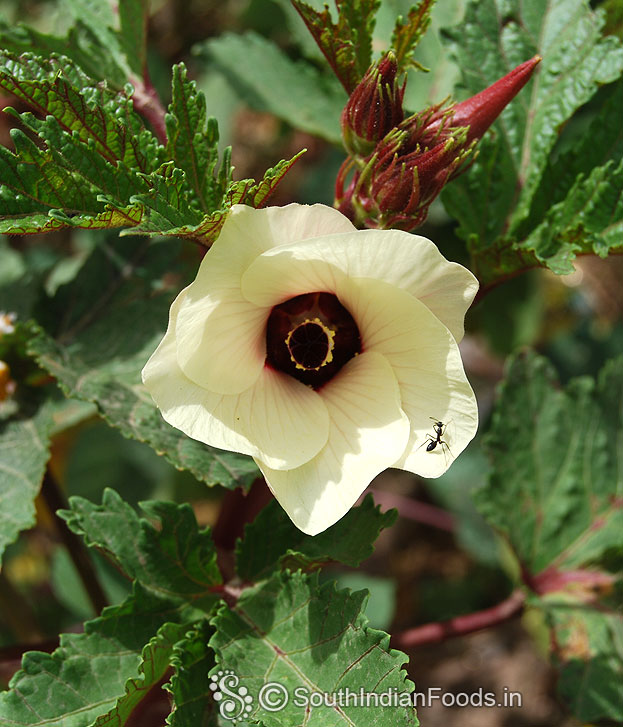 Red bhindi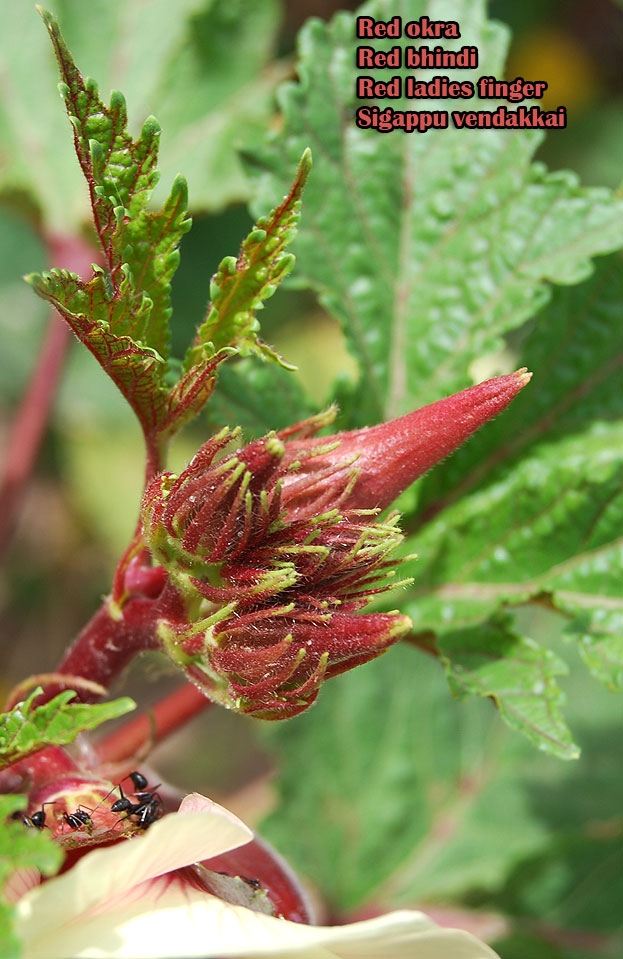 Red ladies finger vegetable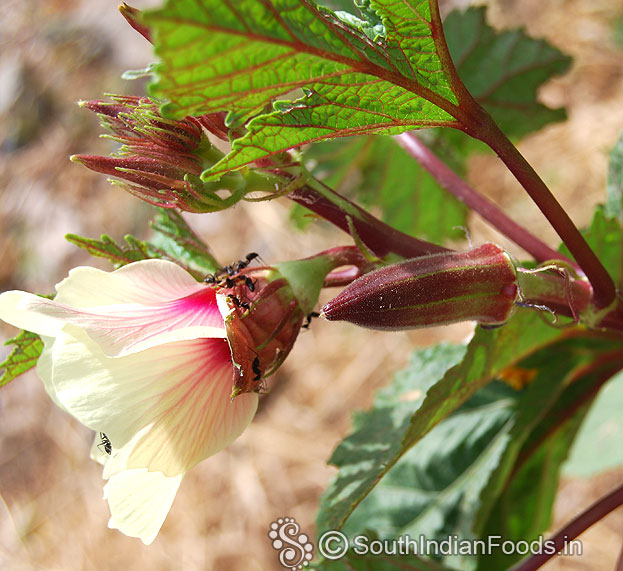 Red okra seeds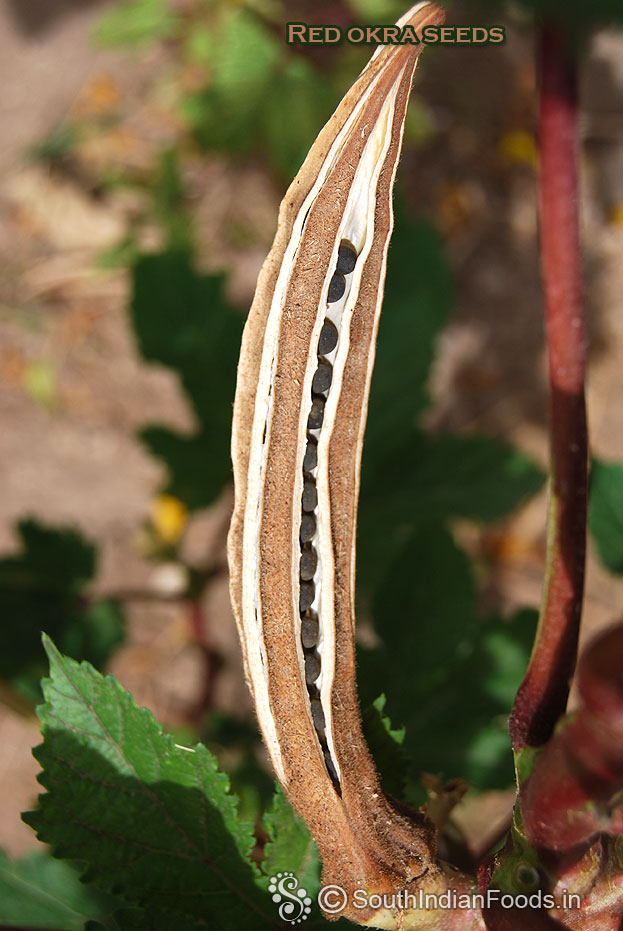 Rate this recipe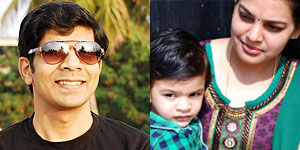 About Us
You may also like these recipes

Red cabbage fried rice
Basmati rice - 2 cups. Purple...
Read More >>

Rava Idly
Mix 1 cup of rava with ½ cup curd and ¼ cup water...
Read More >>

Idiyappam
Rice flour – 1 cup. Oil – 2 tbsp. Salt to taste...
Read More >>

Coconut Rice
Rice -2 cups, Water- 4 cups, Grated Coconut-1 cups, Coconut Milk- 2 cups,...
Read More >>
Recipes by Categories