Purple cabbage fried rice

By
Sridher
Cuisine Style: Indo-chinese | Cooking Time: 20 minutes | To Serve: 4 | Type: Lunch | Take With : Fried Egg, Boiled Egg
Ingredients
Basmati rice - 2 cups
Water – 10 cups
Purple cabbage – ½ cup [cut into thin long strips]
Carrot – 2 tbsp [cut into thin long strips]
Celery – 2 tbsp [chopped]
Green Cardamom – 2
Cloves – 1
Onion [sliced] – ½
Ginger and Garlic [grated] - 1 tbsp each
Coriander [Chopped] – 2 tbsp
Garam masala Powder – ½ tbsp
Green chilli – 1
Tomato sauce – 1 tbsp
Soya sauce – 1 tbsp
Lemon juice – ½ tbsp
Cashew nuts - 5
Raisins - 5
Pepper powder [freshly grind] – ½ tbsp
Oil – 2 tbsp
Ghee – 2 tbsp
Salt to taste
Preparation
Boil water with salt. When water boils add basmati rice, cardamom, clove and 1 tbsp ghee. Once rice is cooked drain the water.
Heat pan with oil and ghee add onion sauté till golden brown then add ginger, garlic and green chill sauté.
Add celery and carrot sauté gently then add purple cabbage strips and sprinkle salt, garam masala sauté gently then add tomato sauce and soya sauce mix well.
Add cooked rice and mix well. Fry till all vegetables mixed well with the rice. Then add chopped coriander leaves, lemon juice and pepper powder.
Garnish with ghee fried cashew nut and raisin. Serve hot with fried egg or onion raitha.
Red cabbage fried rice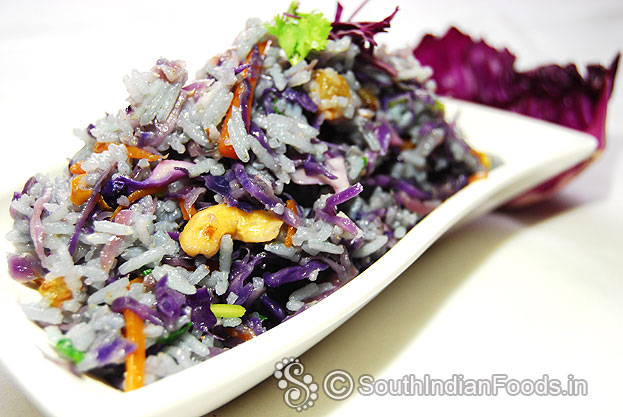 Purple cabbage rice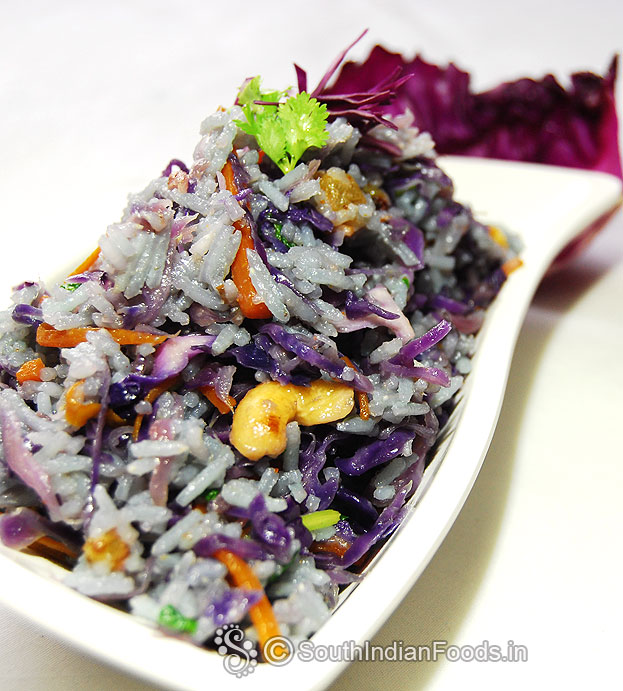 Purple rice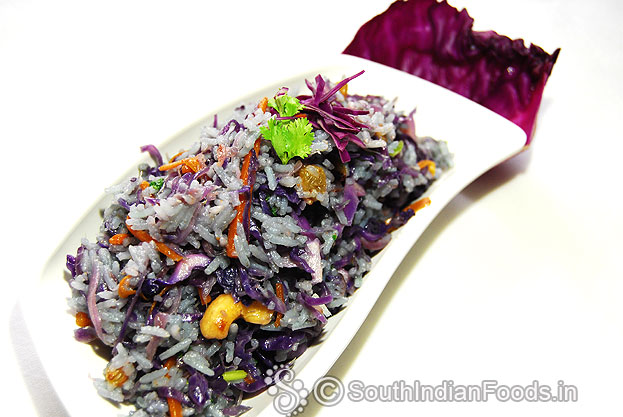 Red cabbage carrot rice

Rate this recipe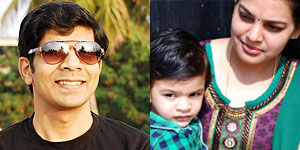 About Us
You may also like these recipes

Vangi Bhath
Cut brinjals into cubical shape. Heat oil in a pan and...
Read More >>
Beetroot Rava Upma
Dry roast rava. Heat oil in a pan then add mustard...
Read More >>

Lemon pickle
Lemon – 9. Gingelly oil – 50 ml. Mustard seeds – 1 tbsp...
Read More >>


Parotta & Kurma
Parotta & Kurma are inseparable.Most ...
Read More >>
Recipes by Categories