Raw Banana Croquettes

By
Sridher
Cuisine Style: Continental | Cooking Time: 20 minutes | To Serve: 4 | Type: Snacks | Take with: Tomato sauce,Green Chutney
Croquettes are all time healthy snacks. Each bite will have crunchy outside and soft raw banana inside.
Ingredients
For chickpeas stuffing
Brown chickpeas [boiled, mashed] - ½ cup
Breadcrumbs - 3 tbsp
Ginger [grated] - ½ tbsp
Coriander leaves [Chopped] - ¼ cup
Garam masala - ¼ tsp
Turmeric powder - ¼ tsp
Red chilli powder - ¼ tsp
Coconut [grated, roasted] - 1 tbsp
Cheese [grated] - 3 tbsp
Corn flour - 1 tbsp
Lemon juice - 1 ½ tbsp
Sugar - ¼ tsp
Salt - to taste
For outer layer of Croquettes
Raw banana & Potato [boiled, mashed, cooled] - 1 cup
Egg [whisked] - 2
Breadcrumbs - 100 g
Corn flour for dusting - 25 g
Oil for deep frying
Preparation
Heat pan with oil add ginger, boiled and mashed brown chickpeas then saute gently. Add roasted coconut, turmeric powder, red chilli powder, corn flour and bread crumbs, salt & mix well.
Turn off heat add chopped coriander leaves, sugar, lemon juice & mix well.
Mix raw banana & potato with pepper and salt & refrigerate for 20 minutes.
After 20 minutes, make equal size ball and depress the center, fill with brown chick peas & cheese stuffing.
You will get again ball shape after closing all the edges. Now roll this ball alongside gently to make cylindrical shaped croquettes.
Repeat the above steps for all ball shape croquettes.
Roll in corn flour then dip each Croquette in the whisked egg, roll it in breadcrumbs.
Make sure all the sides of the croquettes equally covered/sealed with breadcrumbs.
Heat oil in a pan, deep fry all croquettes one by one. Once they are turned golden brown turn off.
Serve hot with tomato sauce, chilli sauce or green chutney.
Note
You can add 1 tbsp of dry mango powder or chat masala.
Tip
Grease your palm before making croquettes.

Rate this recipe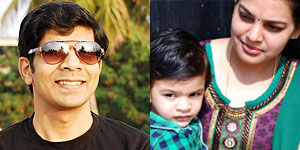 About Us
You may also like these recipes

Vangi Bhath
Cut brinjals into cubical shape. Heat oil in a pan and...
Read More >>

Lemon pickle
Lemon – 9. Gingelly oil – 50 ml. Mustard seeds – 1 tbsp...
Read More >>

More Kuzhambu
Soak rice and Toor Dal together for 15 to 20 min...
Read More >>

Tomato matar pulao
Tomato – 4 [chopped]. Green peas [matar]...
Read More >>

Crispy okra
Slice okra [ladies finger] alongside and cut...
Read More >>

Radish Sambar
Radish [Mullangi] – 3. Toor dal – ¼ cup. Sambar...
Read More >>

Beetroot rajma
Beetroot – 1. Rajma [Red kidney beans] – 1 cup. Tomato...
Read More >>

Chickpeas puli kootu
Kondakadalai [Chickpeas, Channa] – 1 cup...
Read More >>
Recipes by Categories