Paneer fried rice-How to make-Step by step photos with video

By Guna selvi
Sridher
Cuisine Style: Indo-chinese | Preparation & Cooking Time: 8-10 minutes | To Serve: 4 | Type: Lunch | Take With : Fried Egg, Boiled Egg
Ingredients
Basmati rice - 2 cups
Onion - 1/2 [fienly chopped]
Spring onion - 2 springs [finely chopped]
Paneer - 1 cup [cut into small cubes]
Capsicum - ¼ cup [fienly chopped]
Carrot - ¼ cup [fienly chopped]
Pepper powder [freshly ground] - 1 tbsp
Tomato sauce - 2 tbsp
Soya sauce - 1 tbsp
Chilli sauce- 1 tbsp
Garam masala -1 tbsp
Garlic - 1 tbsp[finely chopped]
Salt to taste
Oil - 2 tbsp
For marinating paneer ingredients
Pepper powder [freshly ground] - 1 tsp
Garam masala -1 tbsp
Salt to taste
In a bowl add paneer, above all ingredients, mix well & leave it for 5 min.
Then shallow fry till cirsp.
Preparation
Cook basmati rice, let it cool.
Heat oil in a garlic sauté till light brown then add green chilli sauté gently.
Add carrot, onion, green capsicum strips and sauté well for 3 min.
Add dark soya sauce, tomato chilli saute sauté
Add salt, garam masala mix well.
Add cooked basmati rice and mix well.
Now fry on high flame for 2 minutes.
Add chopped spring onions, paneer, freshly ground peppercorns mix well then serve hot with any manchurian
How to make Paneer fried rice video
How to make Paneer fried rice-Step by step photos
Cut paneer into cubes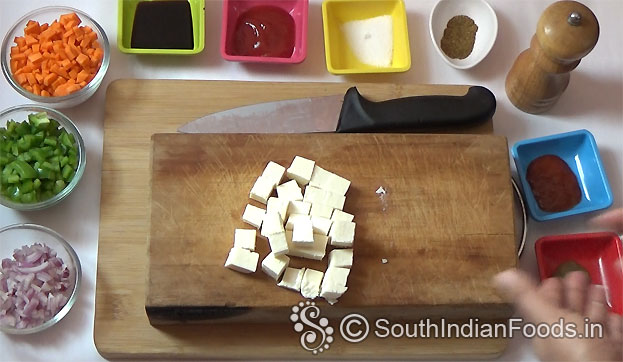 Add salt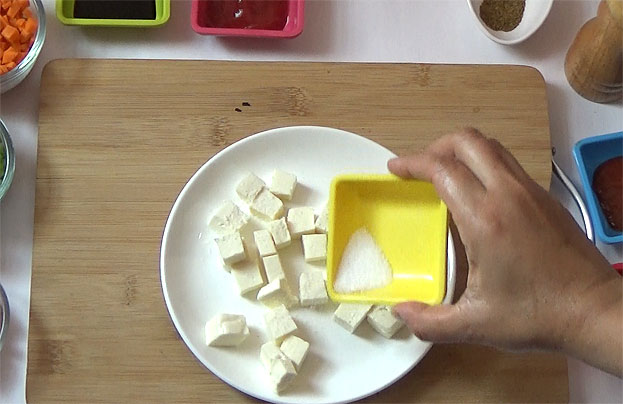 Add garam masala, pepper powder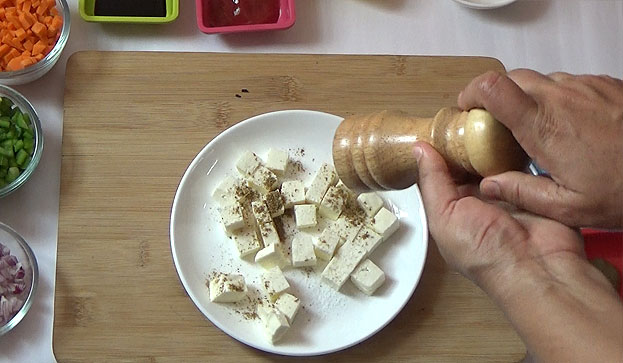 Mix well, marinate for 5 min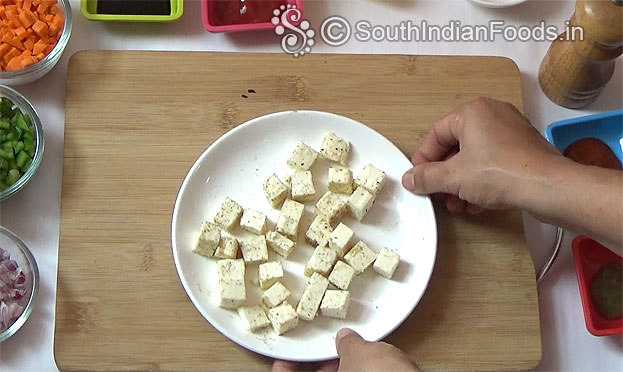 Heat oil, add paneer cubes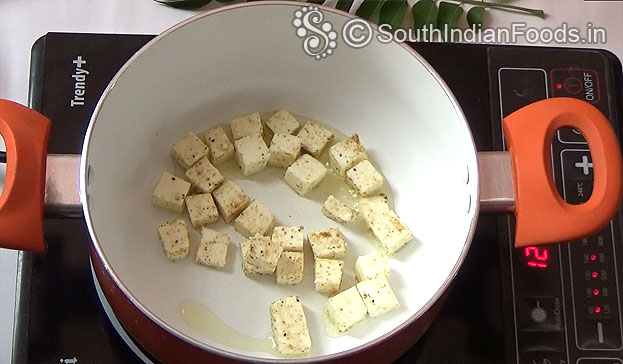 Saute till golden brown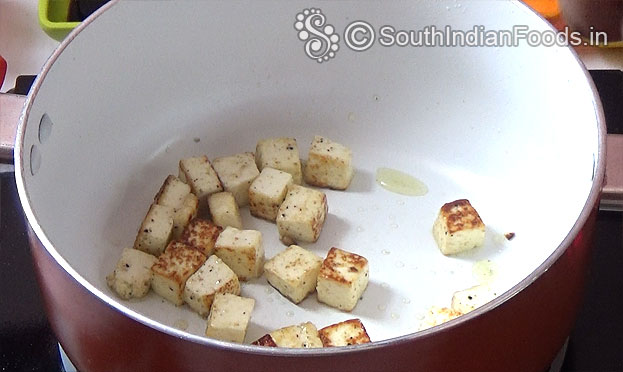 Heat oil add garlic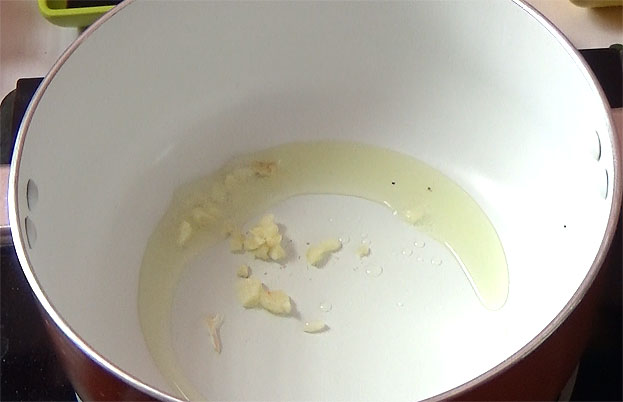 Add carrot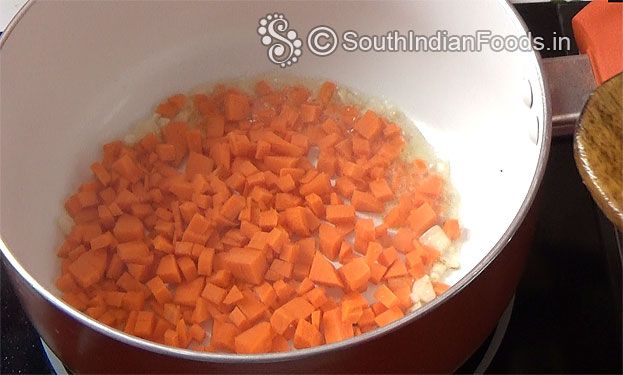 Add onion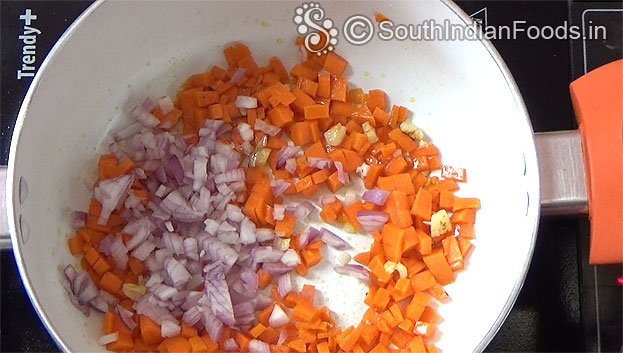 Add capsicum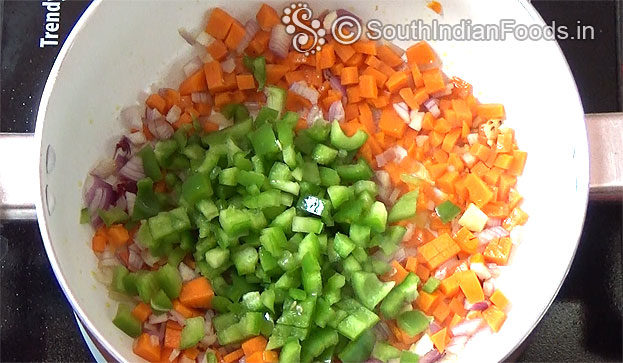 Add green chilli sauce, red chilli sauce, tomato sauce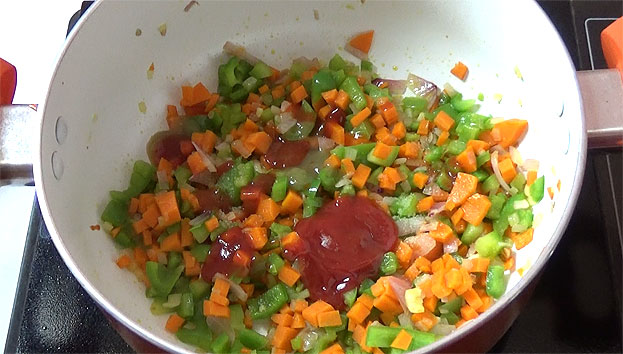 Add soya sauce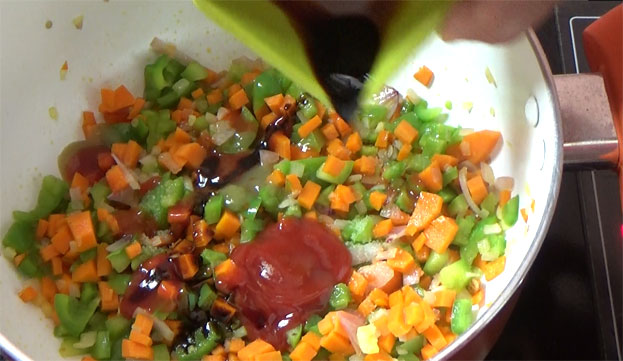 Add garam masala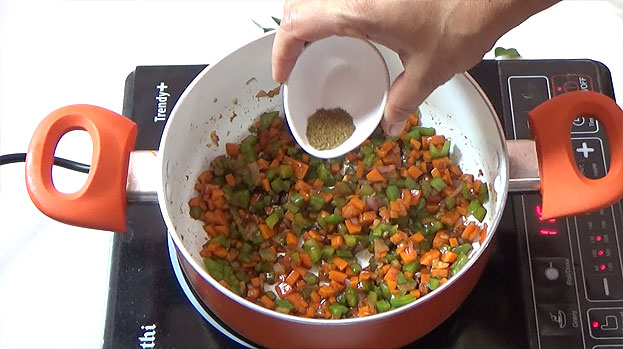 add rice mix well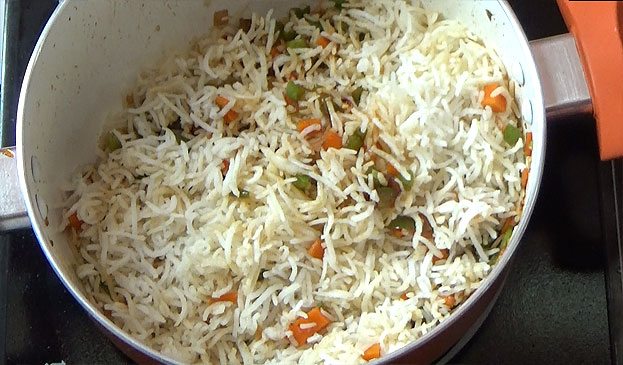 Add paneer, spring onion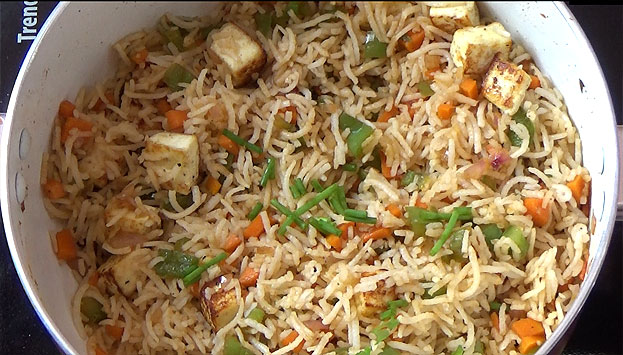 Delicious paneer fried rice ready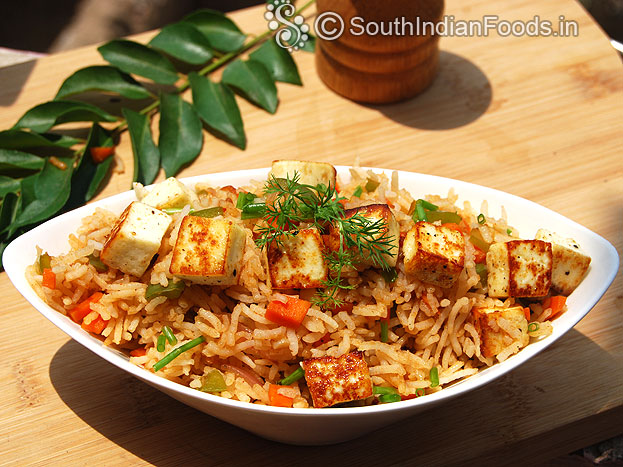 Serve hot with any sauce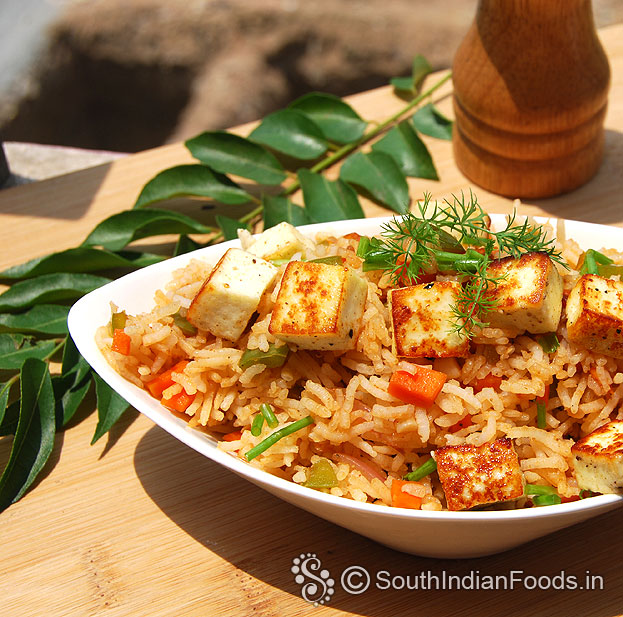 Paneer capsicum fried rice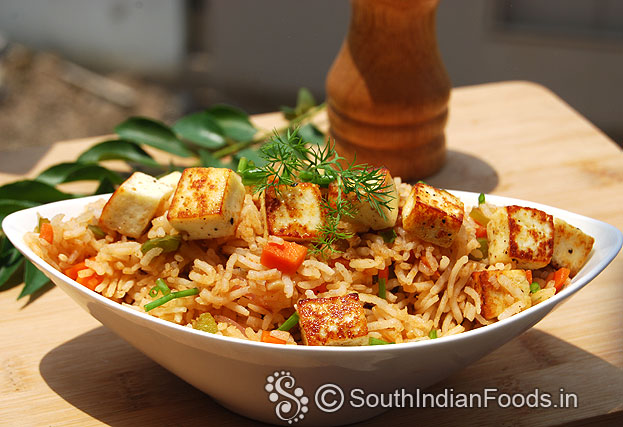 Long grain paneer fried rice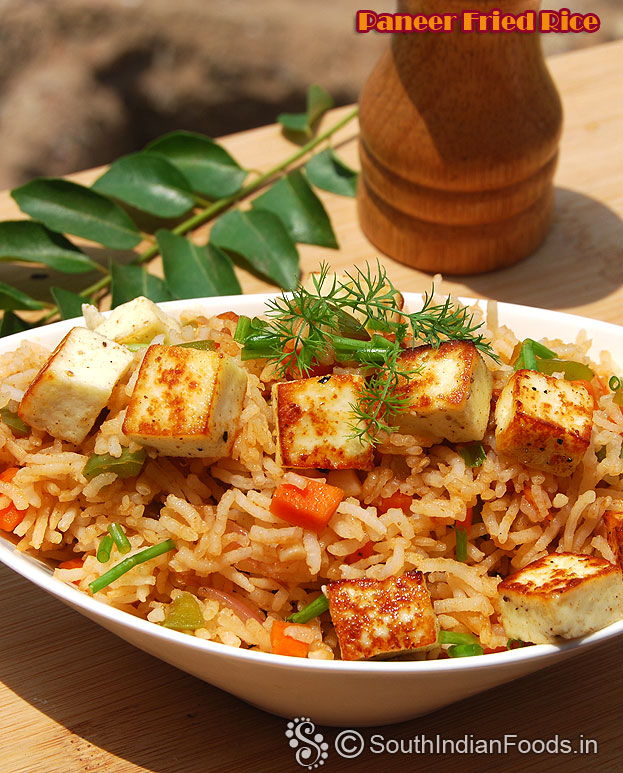 Rate this recipe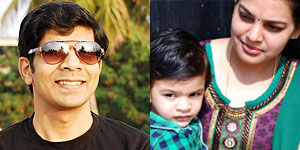 About Us
You may also like these recipes

Red kidney beans sundal
Red kidney beans [Rajma...
Read More >>

Crispy wheat dosa
Wheat flour [Atta] – 3 cups. Black urad dal...
Read More >>

Chitranna
Basmati rice – 2 cup [boiled]. Lemon juice...
Read More >>
Recipes by Categories