Kids Recipes >Mysore Bonda[Crispy Urad dal bonda]-How to make-Step by step photos & Video
Mysore Bonda[Crispy Urad dal bonda]-How to make-Step by step photos & Video

By
Sridher
Cuisine Style: Tamil Nadu, South India | Cooking Time: 10 minutes | To Serve: 4 | Type : Snacks, fritters | Take with: Green chutney, coconut chutney or sambar
Want something super crispy & super soft inside. Try this Bonda. Grind soaked urad dal add curry & coriander leaves, pepper. Make sphere shape and deep fry. It goes very well with coconut chutney. Great weekend family snack in the evening especially when rain
Ingredients
Urad dal[Ulundhu] – 1 cup
Onion - 1 [finely chopped]
Green chilli - 1 [finely chopped]
Ginger – 1 tbsp [finely chopped]
Coconut – 1 tbsp [thinly chopped, optional]
Curry leaves – 3 springs [finely chopped]
Coriander leaves – 2 springs
Peppercorns – 3 [crushed]
Salt to taste
Oil for deep frying
Preparation
Soak urad dal for 2 to 3 hours. Then drain water.
In a Grinder add urad dal grind to 5 min with small amount of water. [Dont add too much water while grinding, Batter should be Soft & fluffy]
Transfer urad dal batter to a bowl, add ginger, coriander, curry leaves,coriander leaves, pepper corns, coconut, salt & green chilli mix well.
Heat oil in pan, Take lemon size batter, make ball shape or oval shape using spoon then deep fry till golden brown & crisp in medium hot oil.
Serve hot with chutney, sambar, or tomato sauce.
How to make Mysore Bonda video
How to make Mysore bonda-Step by step photos
Mysore bonda ingredients
Add urad dal, grind to smooth & fluffy batter with small amount of water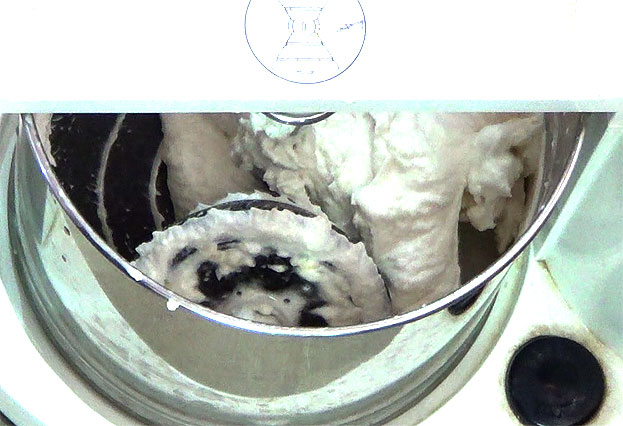 Floating consistency batter is perfect stage
Add rice flour
Add all ingredients, mix well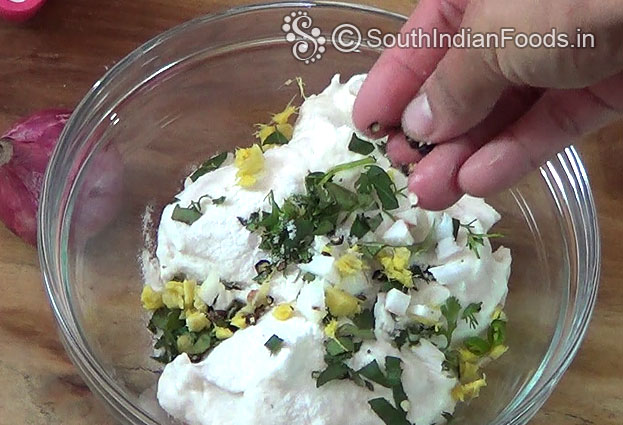 Heat oil in pan, fry till crisp & golden brown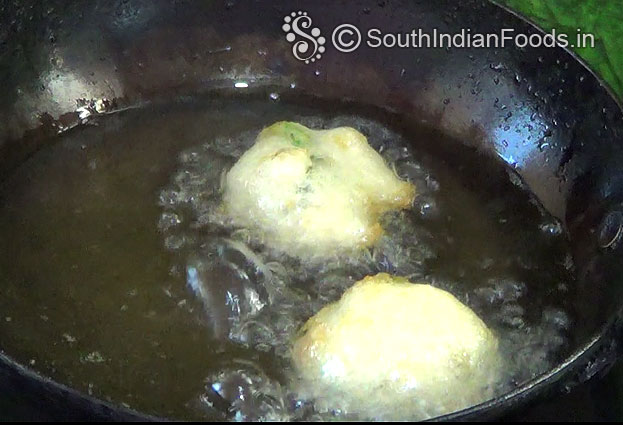 Now its ready, Remove from oil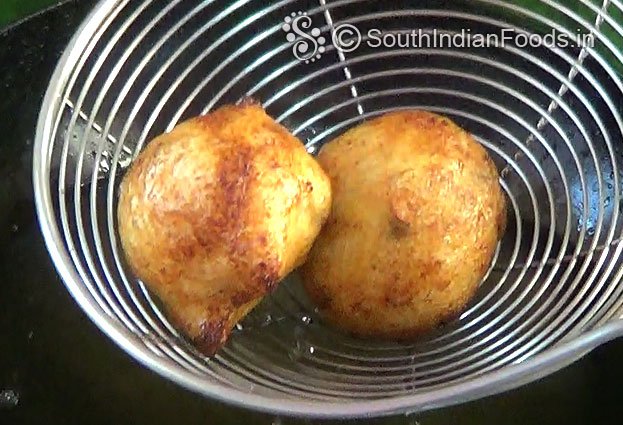 Crispy mini medu vada/mysore bonda is ready, serve hot with chutney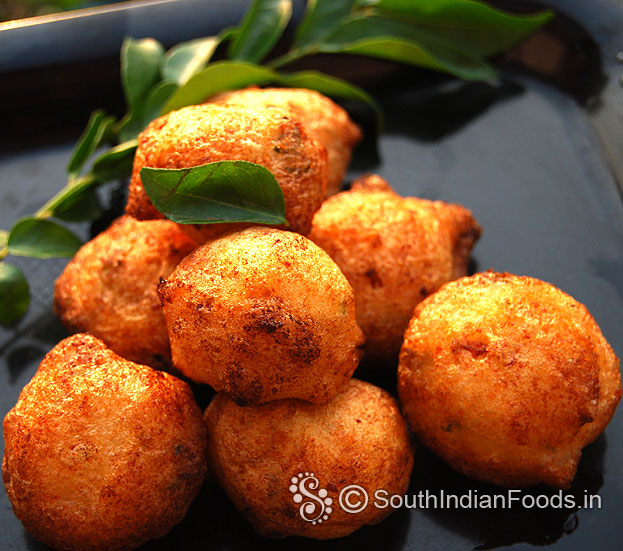 Crispy urad dal bonda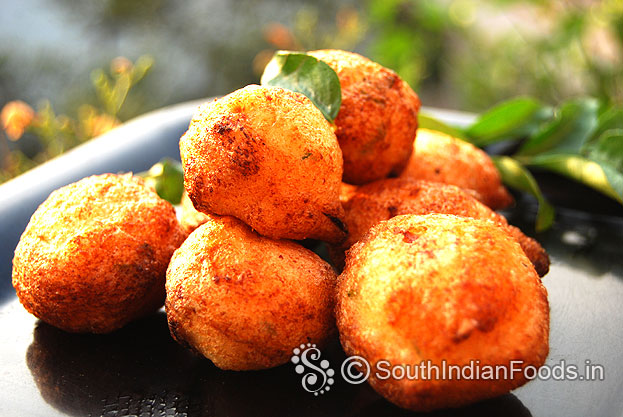 Ulundu bonda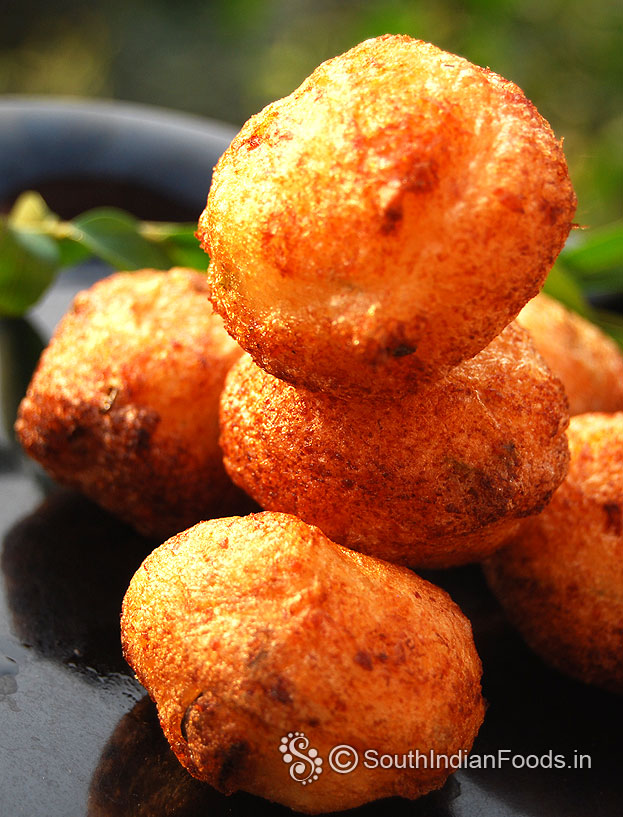 Rate this recipe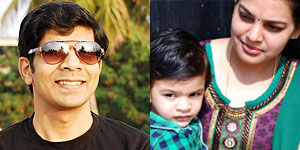 About Us
You may also like these recipes

Ragi semiya kuzha puttu
Ragi semiya – 1 cup. Ghee...
Read More >>
Raw Jackfruit Curry
Raw Jackfruit [Palaakkai Pinju, Baby...
Read More >>


Tamarind Rice
Soak tamarind in the water for 45 minutes...
Read More >>

Ragi Koozh
Ragi Flour [Kezhvaragu maavu]- 1 cup. Water – 2 cups...
Read More >>
Recipes by Categories