Lemon varagu rice | varagu arisi sadham | kodo millet rice | Paspalum scrobiculatum

By
Sridher
Cuisine Style: Ancient Tamil Nadu | Cooking Time: 15 minutes | To Serve: 2 | Take with: Chutney, Chips, Pickle | Type: Breakfast, dinner or lunch, Weight loss & Easy diabetic recipes
Ingredients
Varagu Rice (kodo millet ) – 1 cup
Water – 1 ½ cups
Lemon – 1
Red chilli – 2
Curry leaves – 1 spring
Hing (asefotida) – 1 tsp
Turmeric Powder – 1 tsp
Groundnut oil – 3 tbsp
Gingley oil – 2 tbsp
Preparation
Wash and take Varagu Rice 1:1 ¼ portion of water& pressure cook it (2 to 3 whistles).
Spread it on the big plate.
In a big pan take 1 tbsp of oil and put mustard seed, bengal gram, curry leaves.
Then sprinkle hing, turmeric powder & asefotida.
Pour lemon juice over the mixture and turn off the flame immediately.
Now transfer the cooked varagu rice and mix well.
Serve with lemon pickle.

Rate this recipe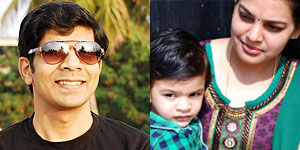 About Us
You may also like these recipes

Mini thayir vadai
Urad dal – 1 cup. Curd – 2 cups. Sambar...
Read More >>

Red cabbage cucumber salad
Purple cabbage – ¼ cup...
Read More >>

Gobi Manchurian
I love Gobi Manchurian, I would like to have...
Read More >>

Senai kizhangu varuval
Senai kizhangu [Elephant...
Read More >>
Recipes by Categories