Lemon granita-How to make-Step by step photos

By
Gunaselvi Sridher
Cuisine Style: Italy | Preparation Time: 10 min | Setting Time: 6 to 8 hours | To Serve: 2 | Type: Sweet, Frozen dessert, summer special
Ingredients
Water- 1 cup
Lemon juice- 3 tbsp
Sugar or brown sugar - 6 tbsp
Cardamom powder - 1 tsp
Preparation
In a bowl add water, sugar, lemon juice & cardamom powder
Pour the mixture into a box & place it in the freezer for 3 hours
After 3 hours, remove it from freezer, using fork scrap & stir the the pineapple ice crystals then freeze it again.
Repeat the procedure for 3 times or till set [Apr 6 to 8 hours]
Once its ready garnish with mint & serve immediately.
Pineapple Granita variations / Types
You can make lemon granita with mint, orange, honey etc...
How to make Lemon granita- Step by step photos [Instant& Quick]
In a bowl add 1 cup water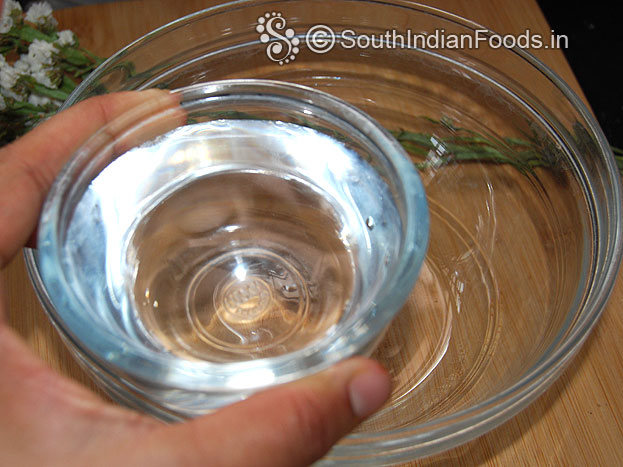 Add sugar or honey or jaggery syrup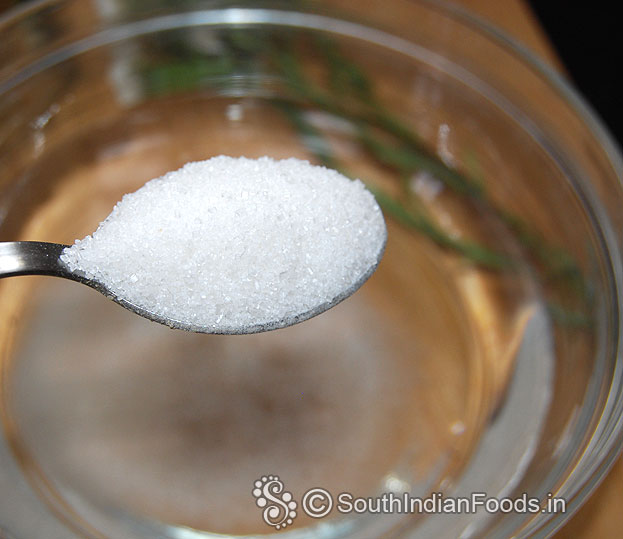 Stir well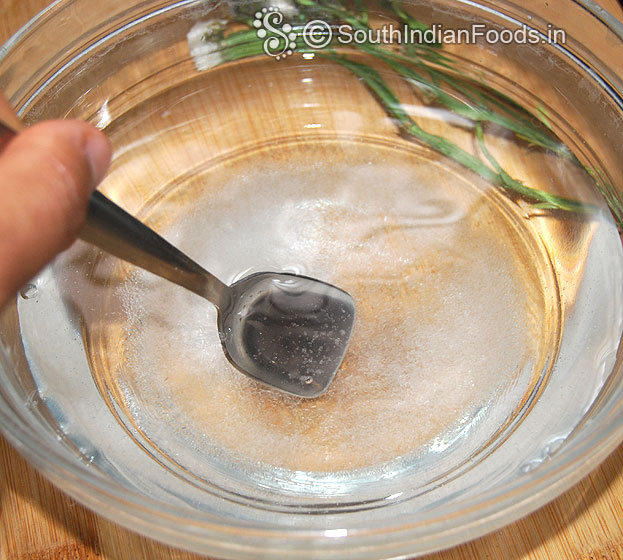 Add cardamom powder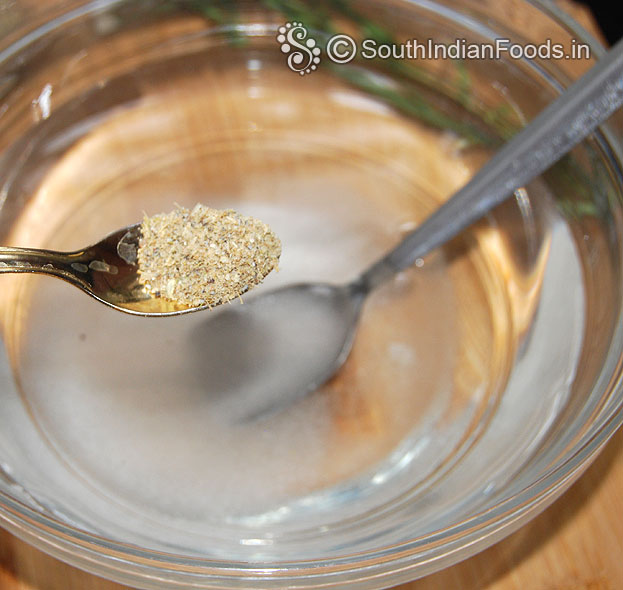 Take 2 lemon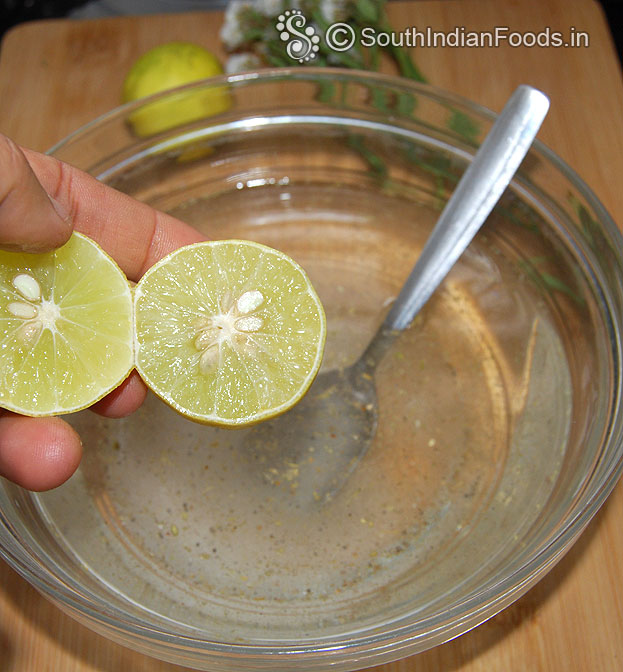 Squeeze & strain without seeds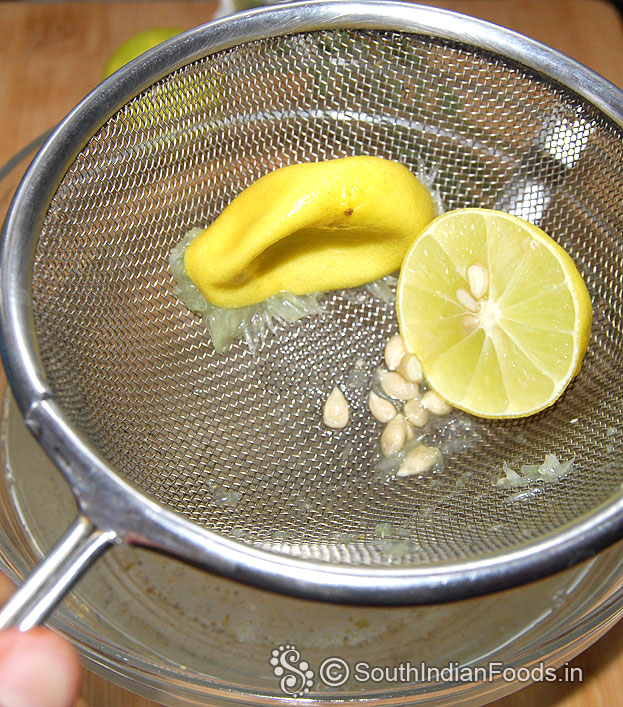 Mix well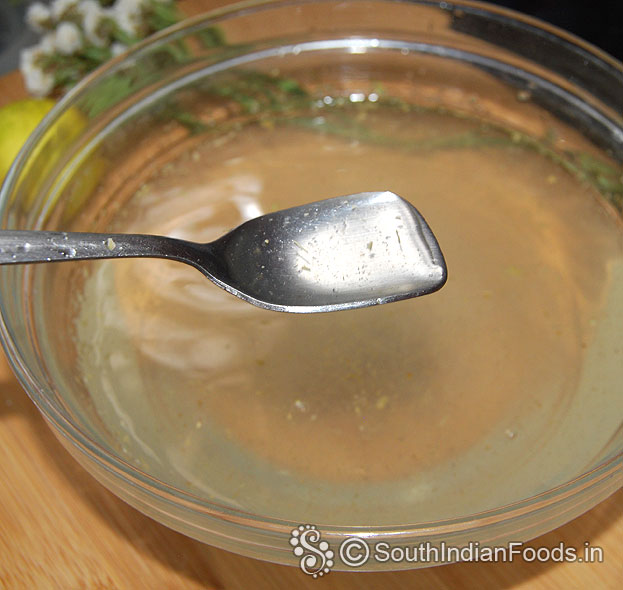 Cover lid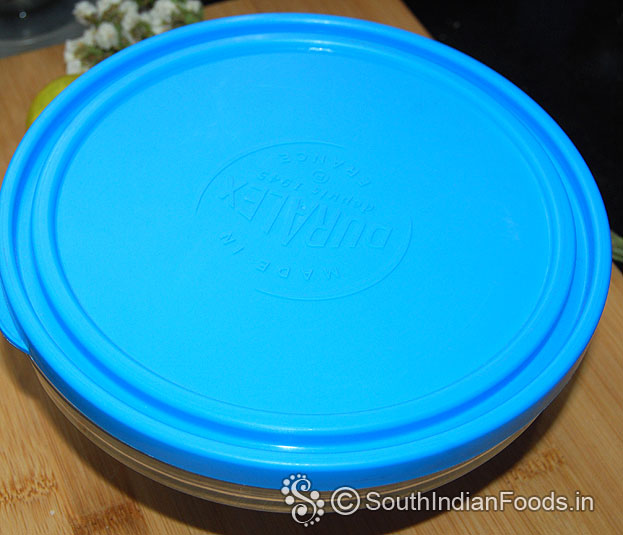 Freeze it for 3 hours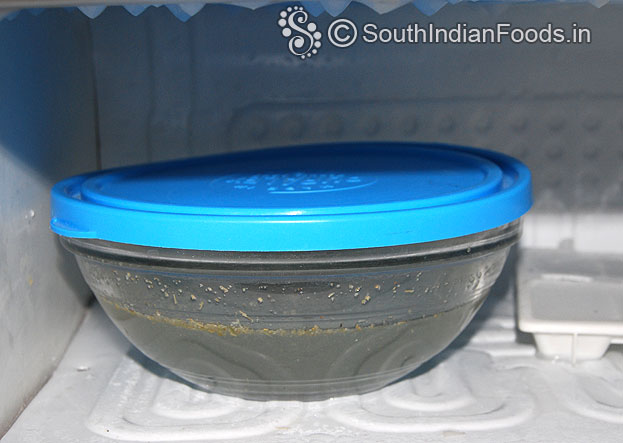 Scrap and stir well using fork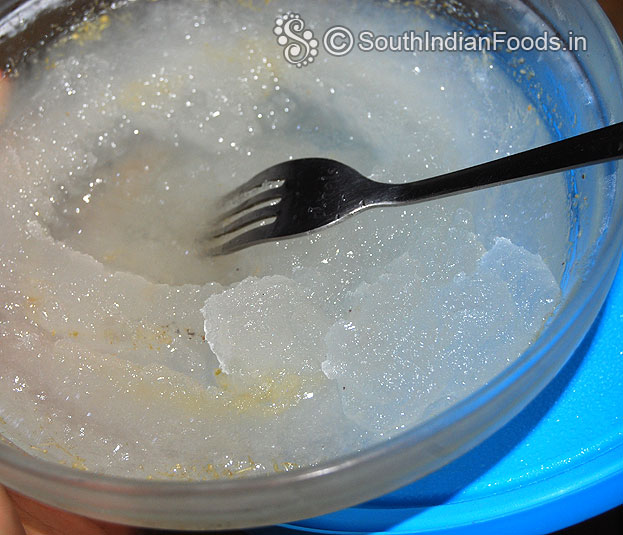 Freeze it for 6 hours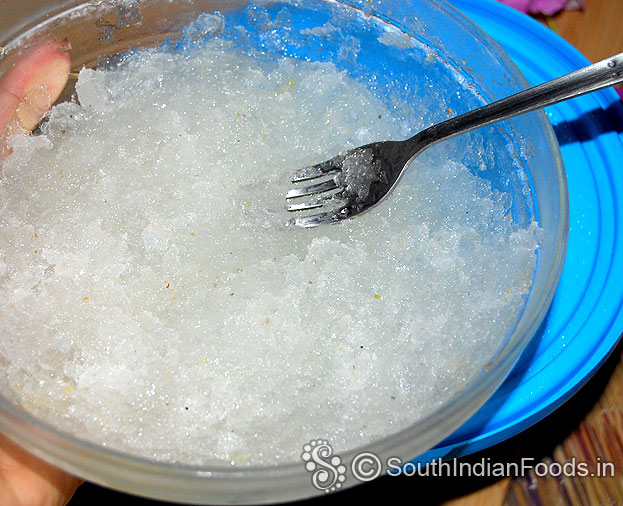 After 6 hours, take it out from freezer, scrap and stir well
Now its ready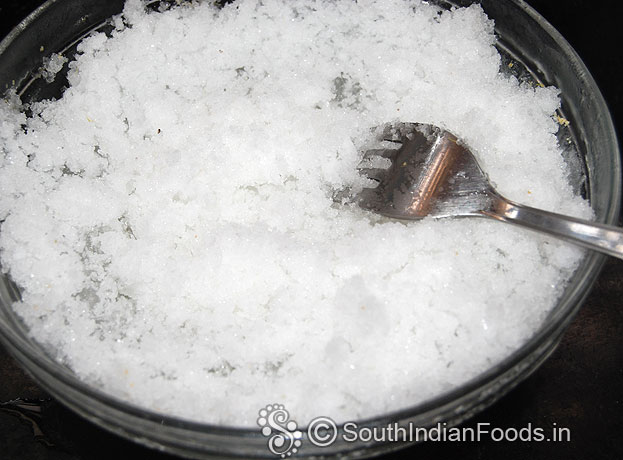 Smooth lemon granita ready, Serve immediately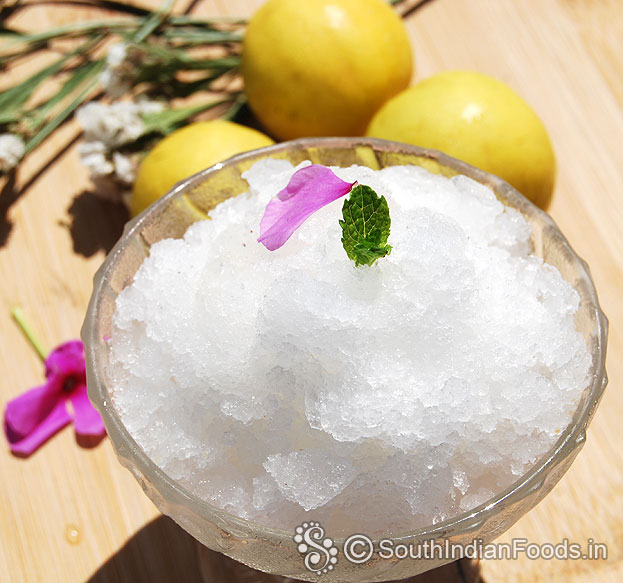 Easy summer cooler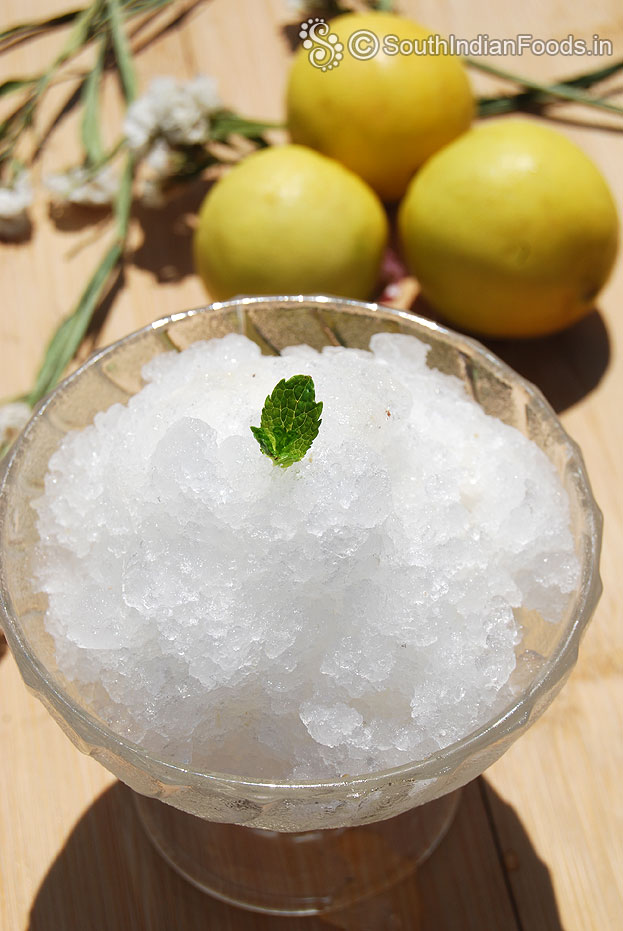 Fresh lemon granita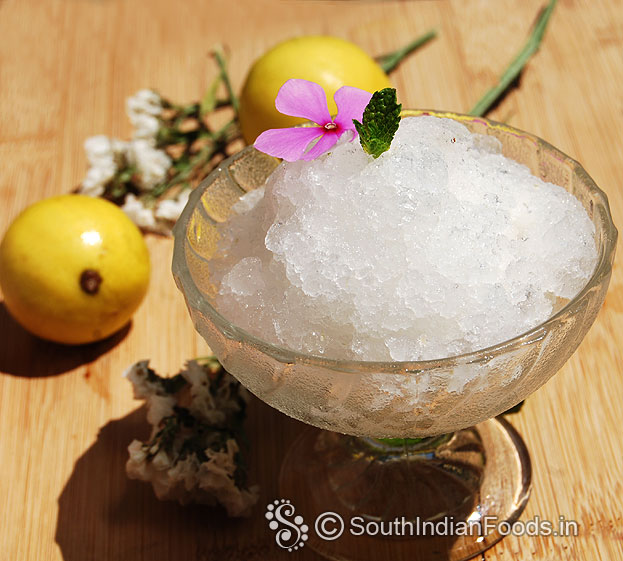 Homemade lime granita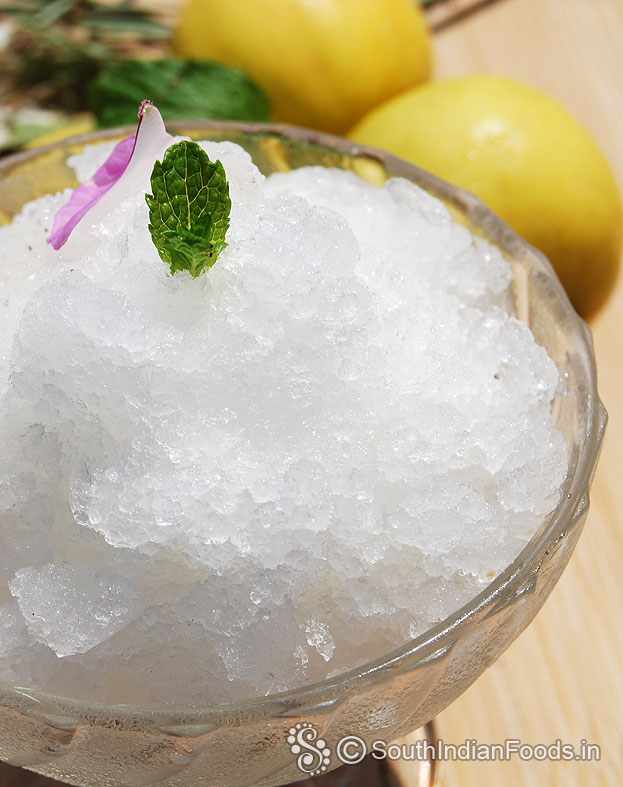 Lemon cardamom granita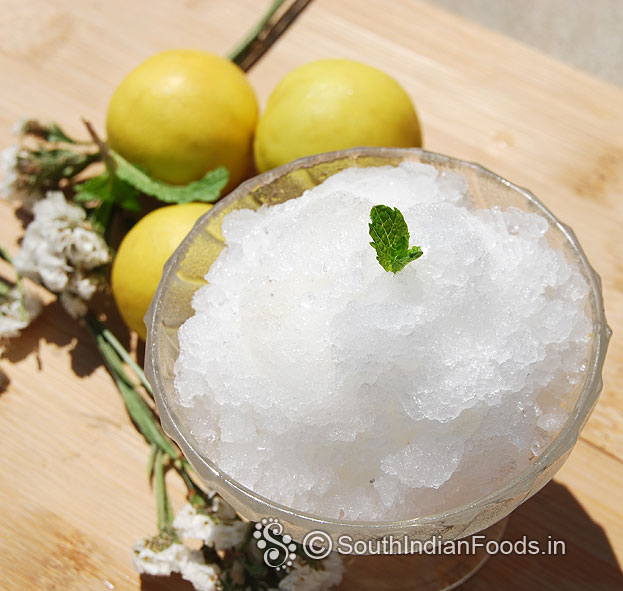 Summer special italian granita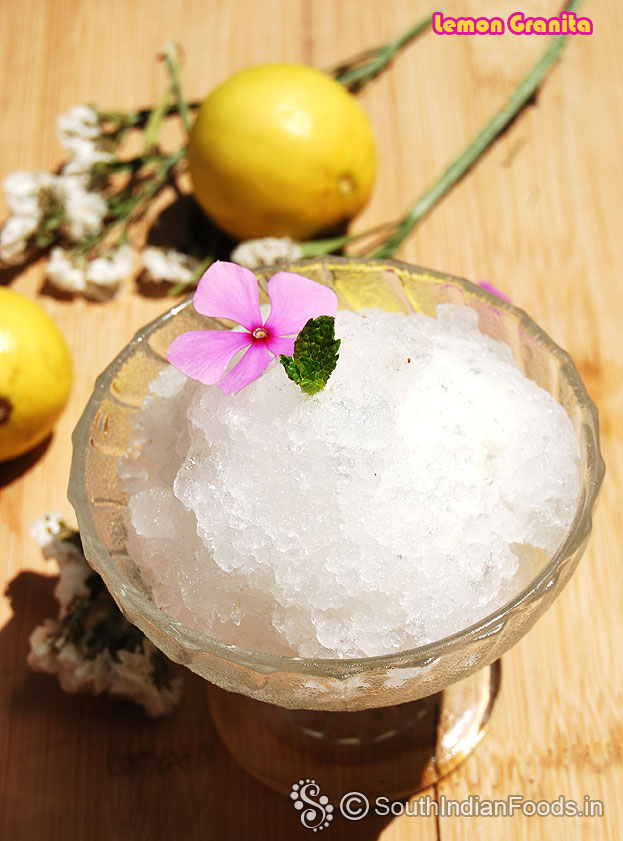 White lemon granita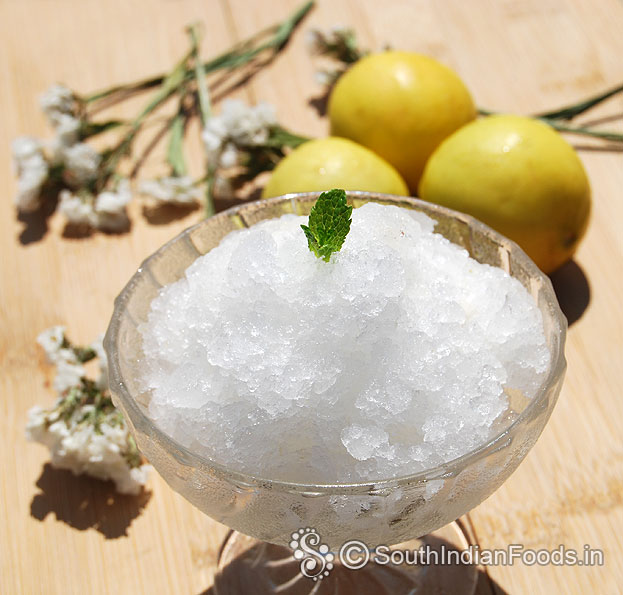 Rate this recipe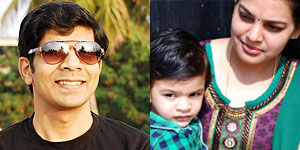 About Us
You may also like these recipes


Lemon pickle
Lemon – 9. Gingelly oil – 50 ml. Mustard seeds – 1 tbsp...
Read More >>

Onion samosa
Onion – 3 [sliced]. Carrot – 1 [finely chopped]. Garlic...
Read More >>

Rice chapati
Rice flour – 1 cup. Oil – 1 tbsp. Salt to taste. Sugar...
Read More >>

Cornmeal sago vada
Bengal gram – ¼ cup or 3 tbsp. Moong dal – 2 tbsp...
Read More >>

Red cabbage pakoda
Red cabbage[Purple cabbage] – 1 cup [cut...
Read More >>
Recipes by Categories