Wheat flour banana pancakes without eggs

By
Sridher
Cuisine Style: Indo american | Preparation Time: 5 minutes | Cooking Time: 3 to 5 minutes | To Serve: 2 | Take with: Honey or cream | Type: Breakfast, Dinner
Ingredients
Banana – 2
Wheat flour- 2 tbsp
Butter / ghee – 3 tbsp
Cashew nuts – 8
Almonds – 10
Sugar – 2 tbsp
Cardamom – 2
Milk – ½ cup or as required
Honey - 3 tbsp
Method
In a bowl add banana & butter mash well.
Boil milk & let it cool.
Add flour mix well
In a mixer jar add cardamom, almond, sugar, cardamom seeds & grind to smooth powder
Add ground powder to the banana mixture mix well.
Add milk make smooth batter.
Heat iron pan with butter or ghee pour batter cook till golden brown on both sides.
Then serve hot with honey.
Eggless wheat flour pancakes for kids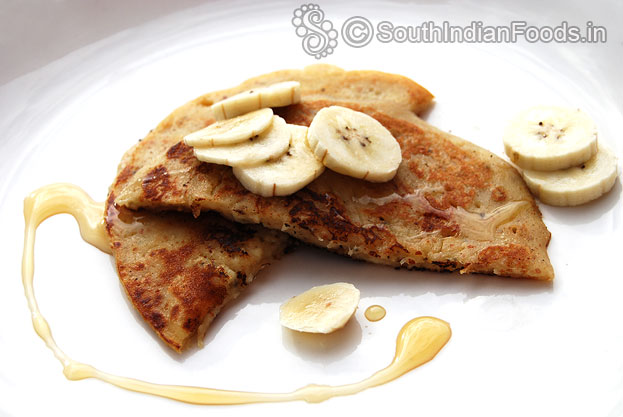 Rate this recipe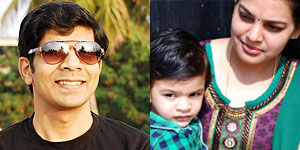 About Us
You may also like these recipes
Gooseberry pickle
Gooseberry [Amla, Nellikai, Ribes uva-crispa] – 10...
Read More >>

Raw banana kofta curry
Raw banana – 1 [boiled...
Read More >>

Lemon pickle
Lemon – 9. Gingelly oil – 50 ml. Mustard seeds – 1 tbsp...
Read More >>

Tomato chutney
Tomato – 3 [chopped]. Onion – 2 [sliced]. Coconut – 1 tbsp...
Read More >>

Bird nest recipe
Potato – 3. Corn flour – 2 tbsp. Bread crumbs – 1 tbsp...
Read More >>
Recipes by Categories