Simple chapati sandwich-How to make-Step by step photos
By
Sridher
Cuisine Style: India | Preparation Time: 5 minutes | Cooking Time: 3 to 5 minutes | To Serve: 2 | Take with: Honey or cream | Type: Breakfast, Dinner
Ingredients
Chapati – 3
Pasta sauce – 2 tbsp
Green chutney – 2 tbsp Cheese – 4 tbsp
Onion – 1 [cut into thin circle]
Green chilli - 1 [finely chopped]
Oil – 1 ½ tbsp
Salt to taste
For Green chutney
Mint – 1 springs
Coriander leaves – 2 springs
Green chilli - 1
Lemon juice – 1 tbsp
Brown Sugar – 1 tbsp
Salt to taste
Put all ingredients in a mixer jar & finely grind with small amount of water.
Method
Take one chapati add 2 tbsp pasta sauce evenly spread.
Grate cheese over the sauce.
Grease another chapatti with green chutney, Grate cheese.
Then cover with another chapatti.
Heat iron dosa tawa, add 1 tbsp oil, place chapatti, cover lid & cook for 2 min.
Flip over cook another side & serve immediately.
Tip
You can make more variations with carrots, capsicum, musroom, & paneer etc
How to make Simple chapati sandwich- Stepwise pictures[Instant& Quick]
Grease chapati with pasta sauce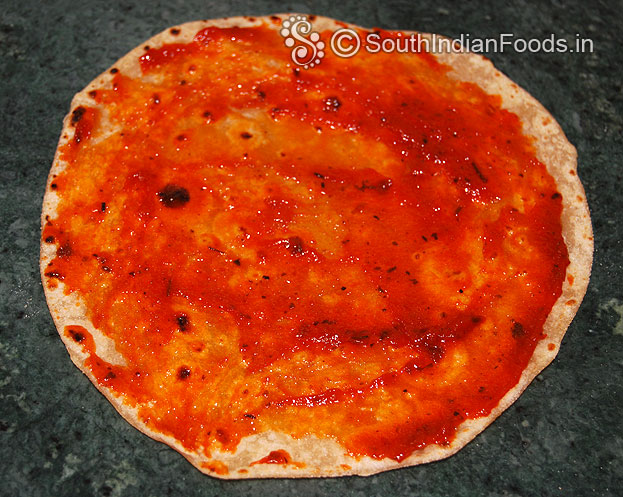 Grate cheese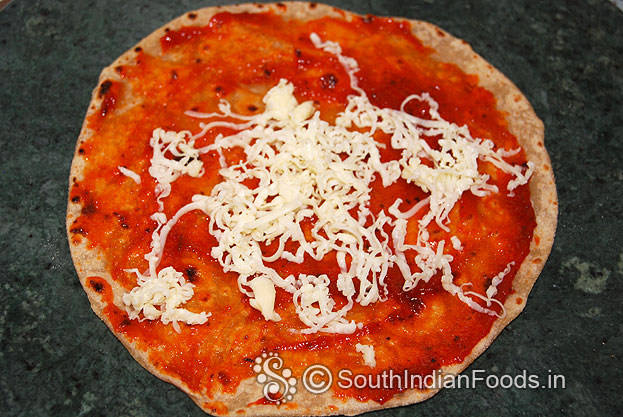 Add onion, sprinkle salt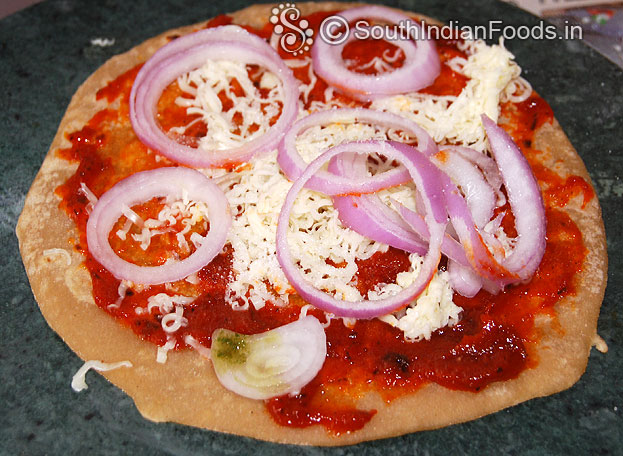 Grease chapati with green chutney, grate cheese, add onion, green chilli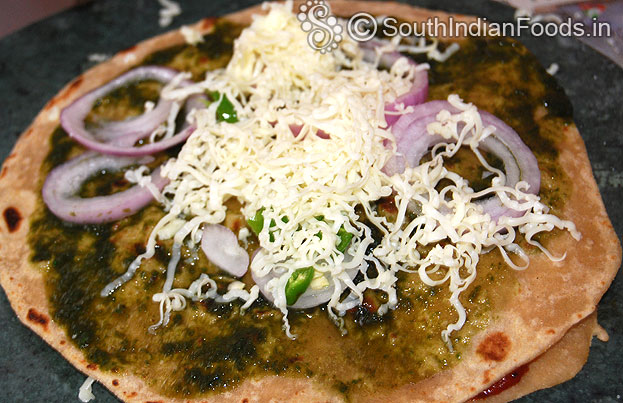 Cover with another chapati, heat iron tawa, place chapati, cook both sides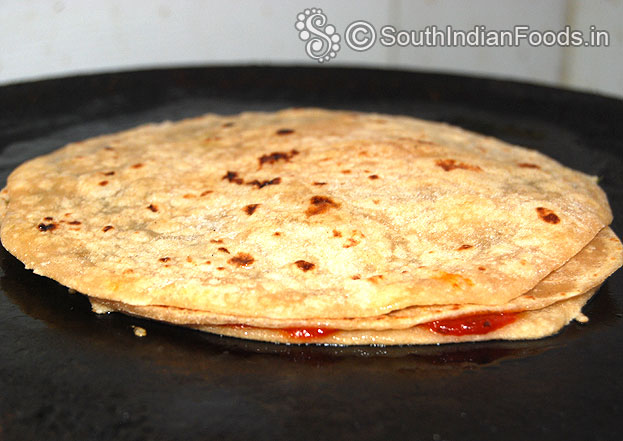 Now its ready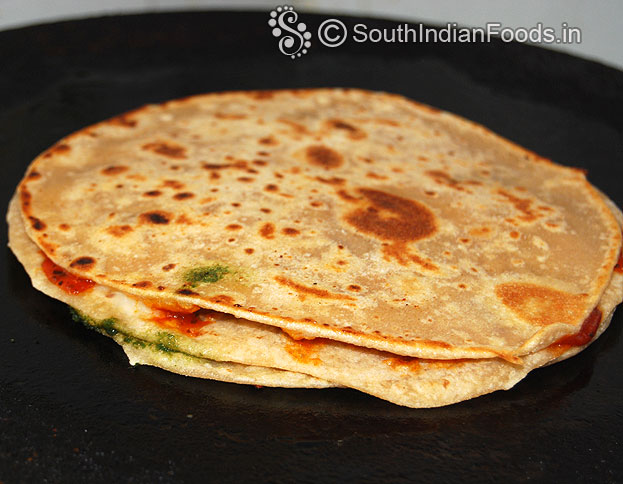 Cut into half & serve hot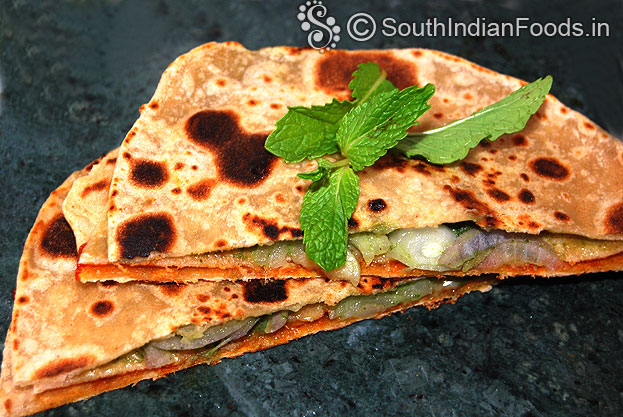 Instant chapati sandwich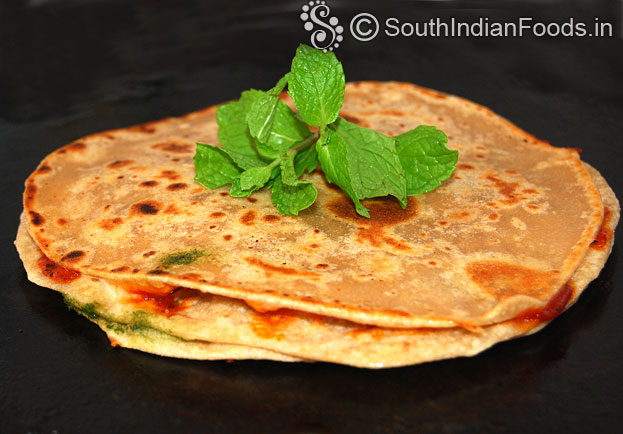 Rate this recipe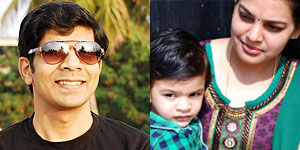 About Us
You may also like these recipes
Gooseberry pickle
Gooseberry [Amla, Nellikai, Ribes uva-crispa] – 10...
Read More >>

Raw banana kofta curry
Raw banana – 1 [boiled...
Read More >>

Lemon pickle
Lemon – 9. Gingelly oil – 50 ml. Mustard seeds – 1 tbsp...
Read More >>

Tomato chutney
Tomato – 3 [chopped]. Onion – 2 [sliced]. Coconut – 1 tbsp...
Read More >>

Bird nest recipe
Potato – 3. Corn flour – 2 tbsp. Bread crumbs – 1 tbsp...
Read More >>
Recipes by Categories