Macaroni With Tomato Sauce

By
Sridher
Cuisine Style: Italian | Cooking Time: 15 minutes | To Serve: 2 | Take with: cheese | Type: Breakfast or Dinner
Ingredients
Macaroni - ½ cup
Tomato puree - 1 cup
Green peas - 2 tbsp
Carrot chopped - 2 tbsp
Onion[chopped] - 1
Garlic - 1 tbsp
Tomato chilli sauce - 3 tbsp
Dried basil - 2 tbsp
Chopped coriander Leaves - 3 tbsp
Pepper powder - 1 tbsp
Lemon juice - 1 tbsp
Grated almonds and pistachios - 3 tbsp
Cheese [ grated] – 2 tbsp
Salt to taste
Oil - 3 tbsp
Preparation
Boil macaroni with ½ tbsp salt and drain excess water.
Heat pan with oil, add chopped onion & sauté well. Once onion is turned light brown add chopped garlic, chopped carrot, green peas, basil then sauté gently.
Add tomato puree and sauté for 2 min. Once raw smell out then add boiled macaroni and mix gently for 3 min.
Add tomato chilli sauce, salt, pepper powder, chopped coriander. Then add lemon juice turn off flame immediately.
Serve hot with grated cheese, almonds, pistachios and chopped coriander leaves.
Note
Don't overcook tomato puree

Tip
Optionally Garam masala can be added for more aroma.

Rate this recipe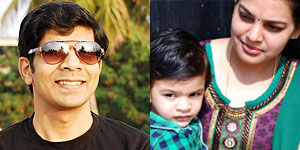 About Us
You may also like these recipes

Tamarind Rice
Soak tamarind in the water for 45 minutes and get thick...
Read More >>

Vegetable Biryani
Dry roast the rice (15 sec in low flame) then...
Read More >>

Senai kizhangu varuval
Senai kizhangu [Elephant...
Read More >>

Crispy okra
Slice okra [ladies finger] alongside and cut into...
Read More >>

Samosa
Everyone loves samosa. It is easy to prepare...
Read More >>
Recipes by Categories