Green gram ridge gourd curry | Pasi payaru(pachai payaru) peerkangai kulambu

By
GunaSelvi Sridher
Cuisine Style: Erode, Tirupur, South India | Cooking Time: 20 minutes | To Serve: 4 | Take with: Idli, Dosai, Rice, Chapathi, puttu | Type : Gravy, kulambu, Curry, Masala.
Ingredients
Green gram [pachai payaru, matki dal] – 1 cup
Peerkangai [ridgegourd] – 1 [chopped]
Onion – 1 [sliced]
Garlic – 1 clove [grated]
Green chilli – 1 [slit]
Curry leaves – 1 spring
Coriander leaves – 1 tbsp [chopped]
Red chilli powder – ½ tbsp
Turmeric powder – ¼ tsp
Coriander powder – ½ tbsp
Mustard seeds – 1 tbsp
Cumin seeds – ½ tbsp
Coriander seeds – ½ tbsp
jaggery - 1/2 tbsp [grated]
Oil – 2 tbsp
Salt to taste
Water as needed
Preparation
Dry roast green gram. Wash and boil green gram in cooker for 3 whistles.
Heat pan with oil add mustard seeds, cumin seeds and coriander seeds.
Add onion and garlic sauté till soft then add green chilli and curry leaves.
Add chopped ridge gourd then add turmeric powder, salt, red chilli powder mix well cook till soft.
Add boiled green gram & mix well. Add water if required.
Add coriander powder and cumin powder. Once gravy boiled add jaggery and salt mix well. cut off heat, sprinkle coriander leaves then serve hot with rice.
Tip
You can add lemon juice at the end
Mung bean ridge gourd curry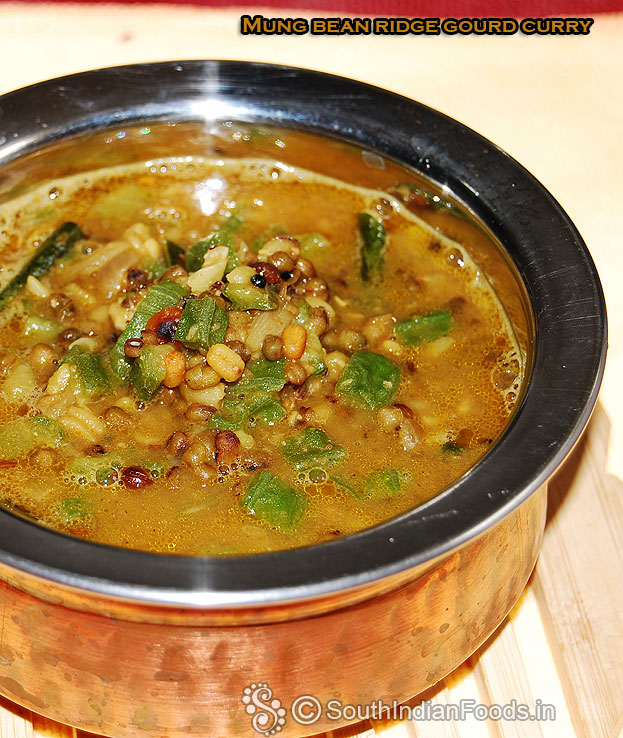 Peerkangai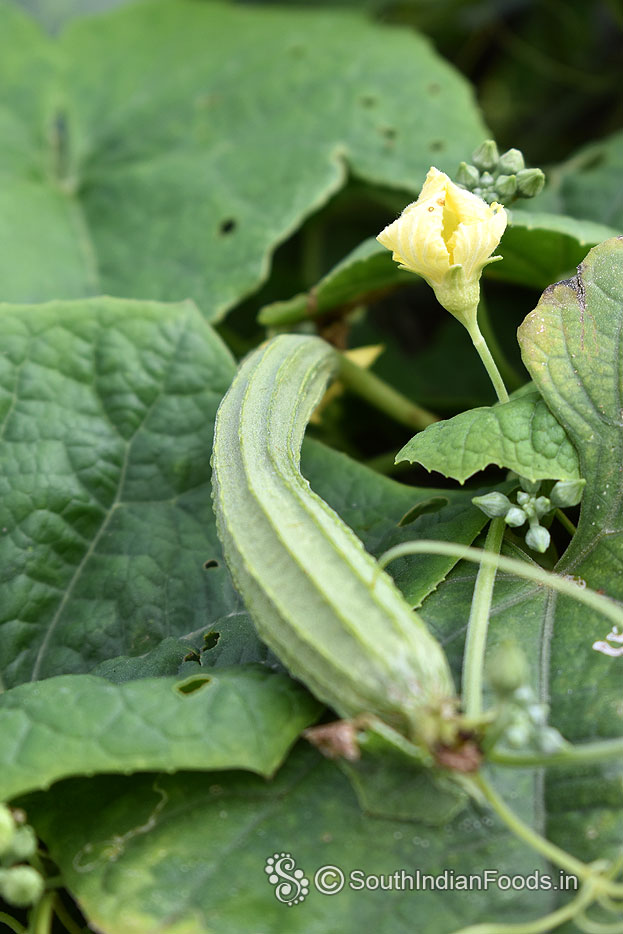 Green gram-Green moong dal-Pasi payaru / Pachai payaru / Mung bean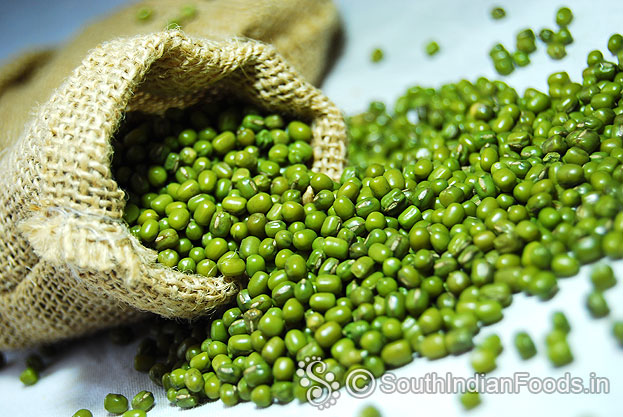 Whole cherupayar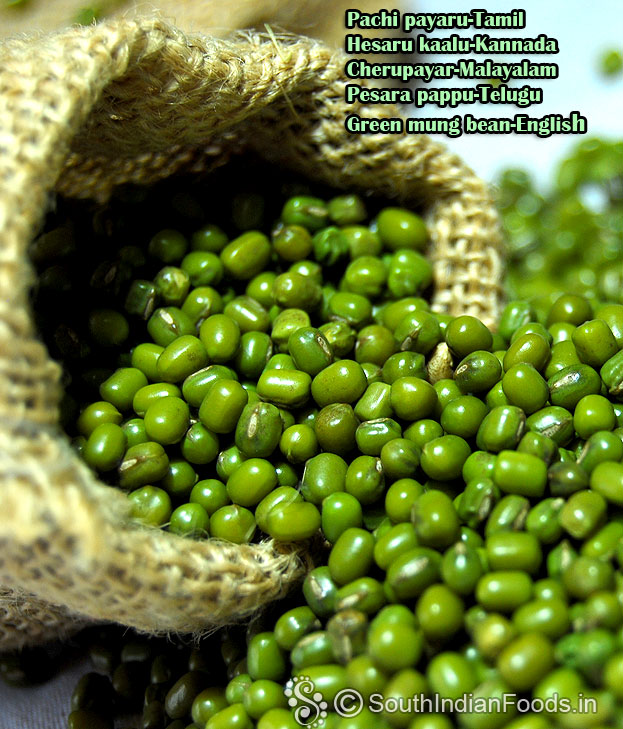 Rate this recipe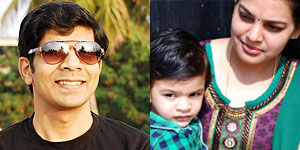 About Us
You may also like these recipes

Lemon poha Upma
Aval [poha or Flattened rice] – 1 cup. Peanuts – ¼ cup...
Read More >>

Paruppu Vadai [Lentil Fritters]
Soak toor dal and bengal...
Read More >>

Kaju Makhana Masala
Deep fry makhana and boil whole cashew nuts and...
Read More >>
Beetroot Rava Upma
Dry roast rava. Heat oil in a pan then add mustard...
Read More >>
Recipes by Categories