Sweets / Desserts > Wheat muffins-Pressure cooker method-How to make-Step by step photos
Wheat muffins-Pressure cooker method [Without oven]-How to make-Step by step photos with video

By Guna selvi
Sridher
Cuisine Style : India | Preparation Time: 15 min | Cooking Time: 20-25 min | To Serve : 4 | Type : New year, christmas special, Snacks | Take with : Tea
How to make Wheat flour muffins-No oven video
Dry Ingredients
Wheat flour- 1.5 cup
Salt- 1/4 tsp
Baking powder - 1/2 tsp
Baking soda - 3/4 tsp
Wet Ingredients
Milk - 1/2 cup
Sugar - 1/2 to 3/4 cup
Egg - 1
Melted butter - 1/2 cup
Coconut oil - 1/4 to 1/2 cup
Vanilla essence - 1 tsp
Preparation
Grease small bowls with butter then sprinkle flour, evenly spread then remove excess flour then keep it aside.
Take 5 littre Aluminium pressure cooker or any 3 ltr etc.., **Remove gasket & whistle[Weight] from the pressure cooker lid
Then place grid then preheat for 10 min on low to flame..
In a bowl seive wheat flour, baking powder, baking soda & salt then mix well.
Another bowl, add milk, sugar, melted butter, egg, vanilla essense, & coconut oil mix well.
Add wet ingredients into the dry mixture bowl gently mix.
Pour batter to a butter/oil greased bowls then ssprinkle chocoalte chips
Place it in pressure cooker.
Close lid & cook for 20 to 25 min on low flame.
Once its ready carefully remove bowls, let it cool [in room temperature] then un-mould & let it cool.
Then serve with tea, or coffee
Note**********
Before preheating pressure cooker remove gasket & whistle.

Tip
You can add replace egg with mashed banana, condensed milk, curd, apple sauce, flax seeds paste, tofu or avocado.
You can replace wheat flour with coconut flour, almond flour or oats flour.
You can add blanched almonds, pistachios for different flavour
You can replace sugar with jaggery, dates syrup or ground dates, brown sugar or honey
You can separate egg yolk and egg white for extra spongy texture [This is optional-Mainly for sponge cakes]
You can replace vanilla with cardamom, ginger powder, cinnamon or nutmeg powder
For variation of this cake :-you can add carrot, mango, orango juice, pumpkin puree, apple puree, strawberry puree, lemon juice, jackfruit puree, beetroot puree etc.
For chocolate muffins add cocoa powder or dark chocolate or choco chips.
You can make savoury muffins using spinach oats with cheese etc.
This method is best for wheat loaf bread cake[Use bread mold].
Note**********
When you take this for breakfast you can simply take with chocolate sauce
Or you can make buttercream frosting using[ 1/2 cup butter, 2 cups powdered sugar, 2 tbsp milk/water & vanilla essence]
You can add butterscotch or caramel frosting
Add tropical fruit mixture [papaya, pineapple, coconut, mango & banana]
You can slice then add any jam/cheese/peanut butter/ / fruit mixture, cover with other slice, toast with butter then serve crisp.
For cake pops:-Cut muffins into cubes mix well with melted butter or condensed milk/peanut butter/almond butter mix well, make balls, refrigerate for 30 min then dip in chocolate sauce, freeze then seve.

How to make Whole Wheat muffins- Step by step photos [Instant& Quick]
Grease small bowls with butter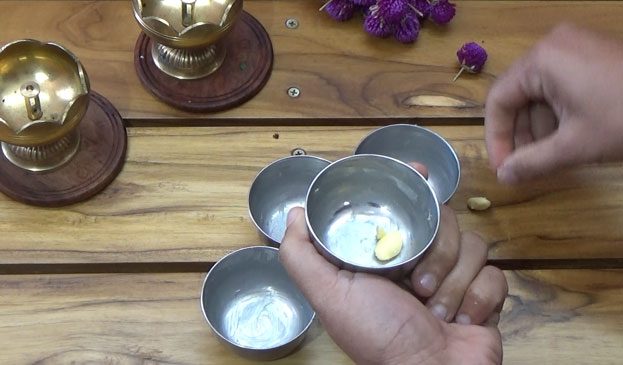 Sprinkle flour, evenly coat then remove excess flour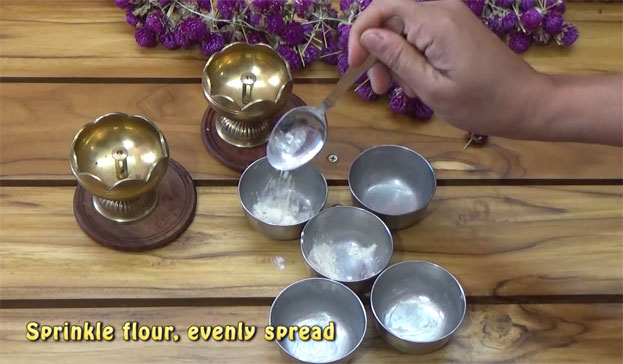 For wet ingredient:- Add sugar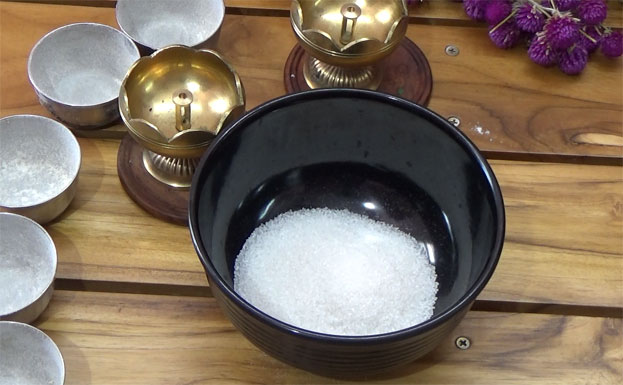 Add milk [boiled, cooled in room temperature]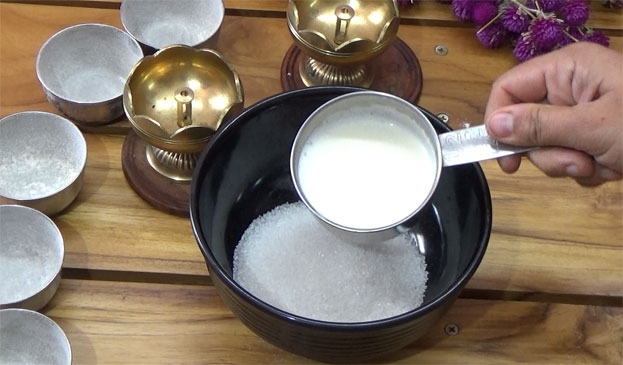 Add butter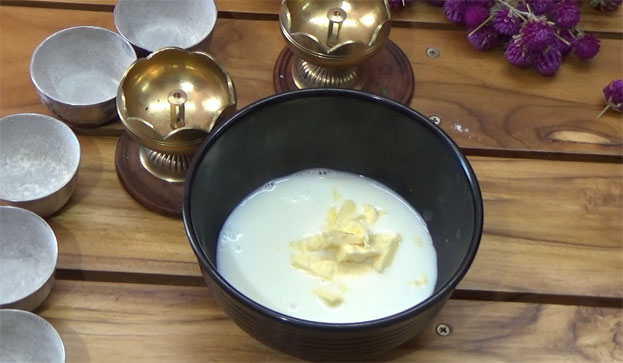 Add coconut oil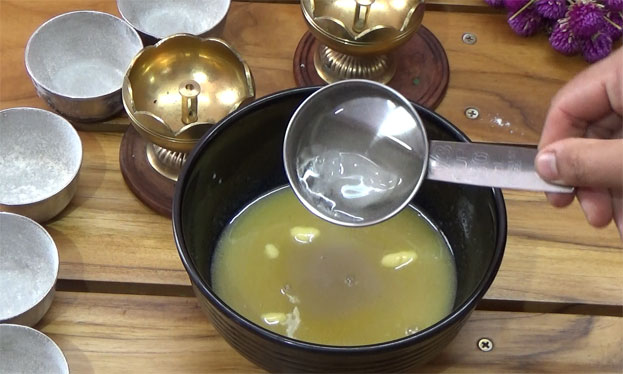 Add egg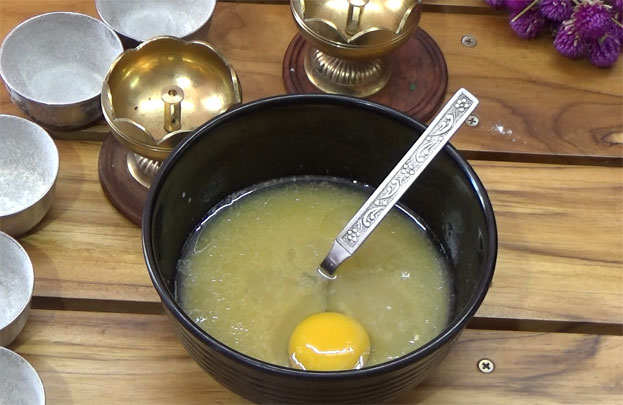 Add vanilla essence/ extract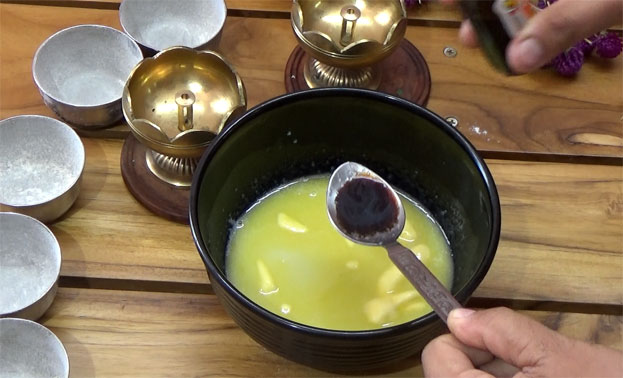 Stir well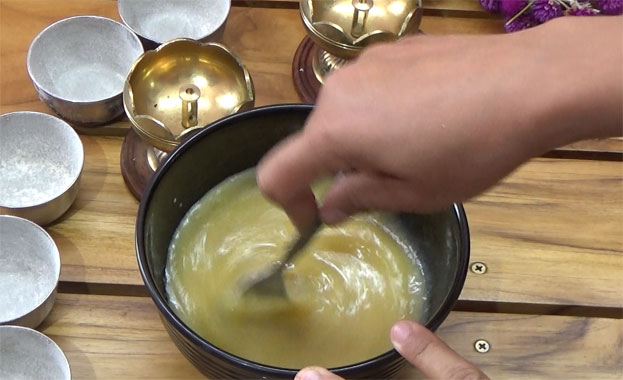 Wet ingredients mixture ready, keep it aside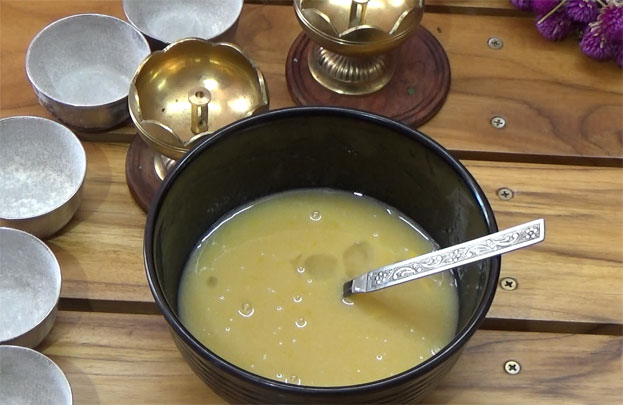 For dry ingredients:-Seive wheat flour without lumps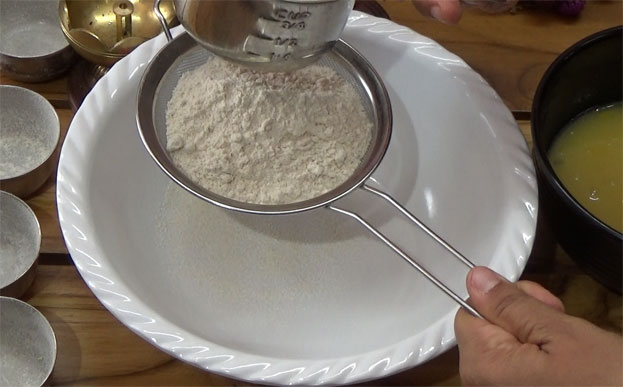 Add salt, baking powder & baking soda, seive without lumps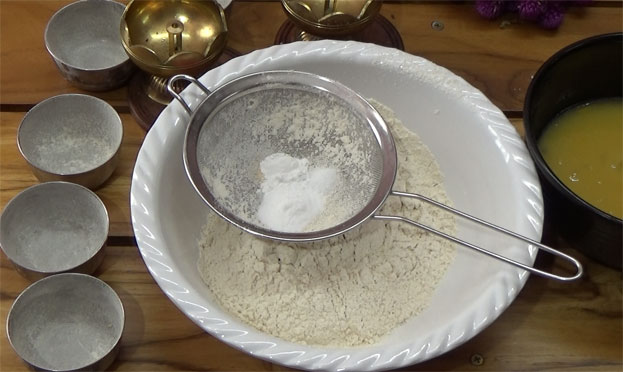 Mix well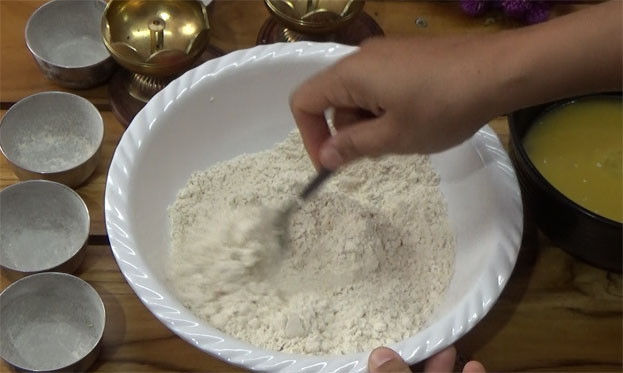 Add wet ingredients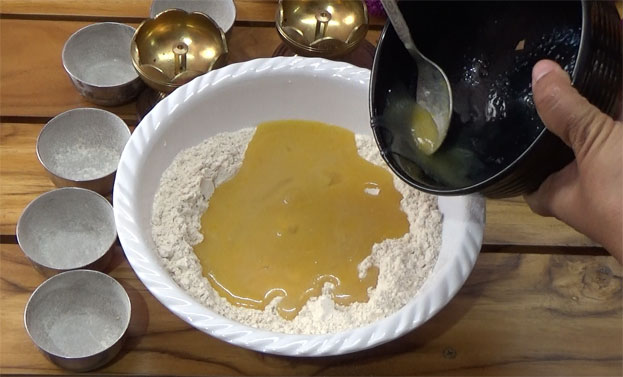 Mix well, make smooth batter wihout lumps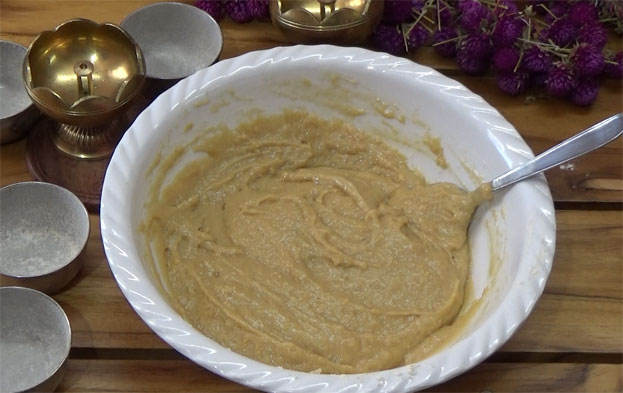 Pour into small bowls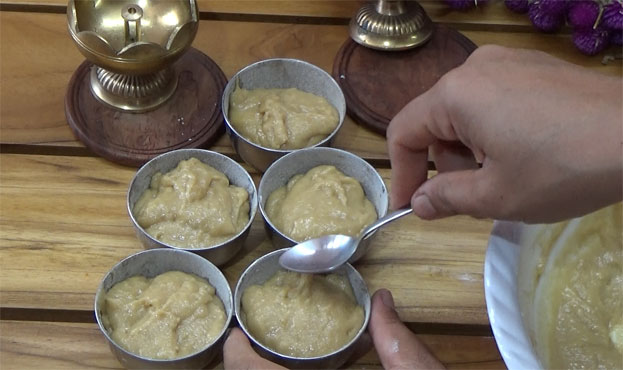 Sprinkle chocolate chips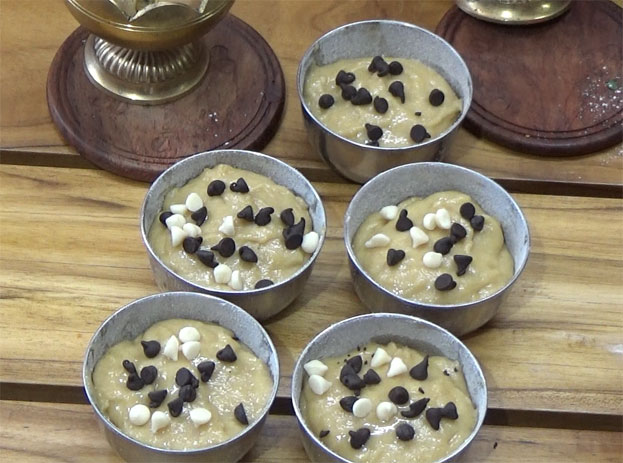 Place it in pressure cooker, cover lid, cook it for 20 to 25 min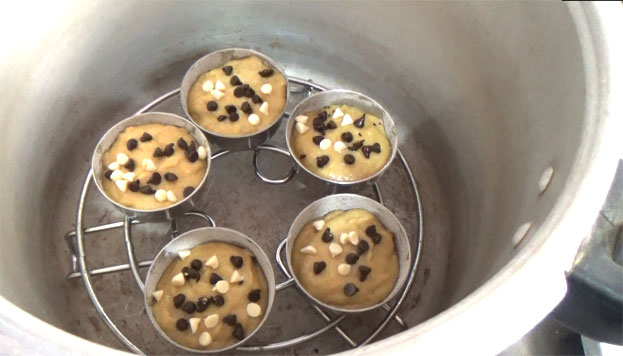 After 20 min, spongy muffins ready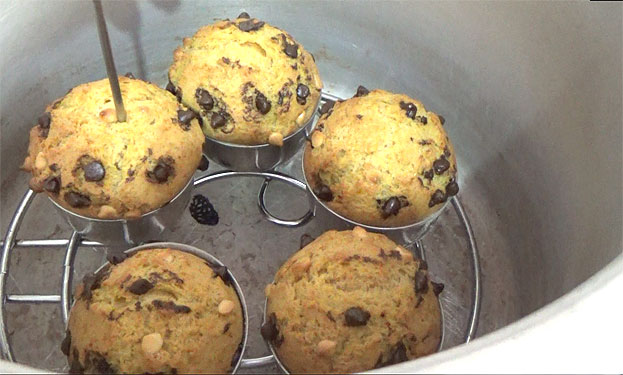 Let it cool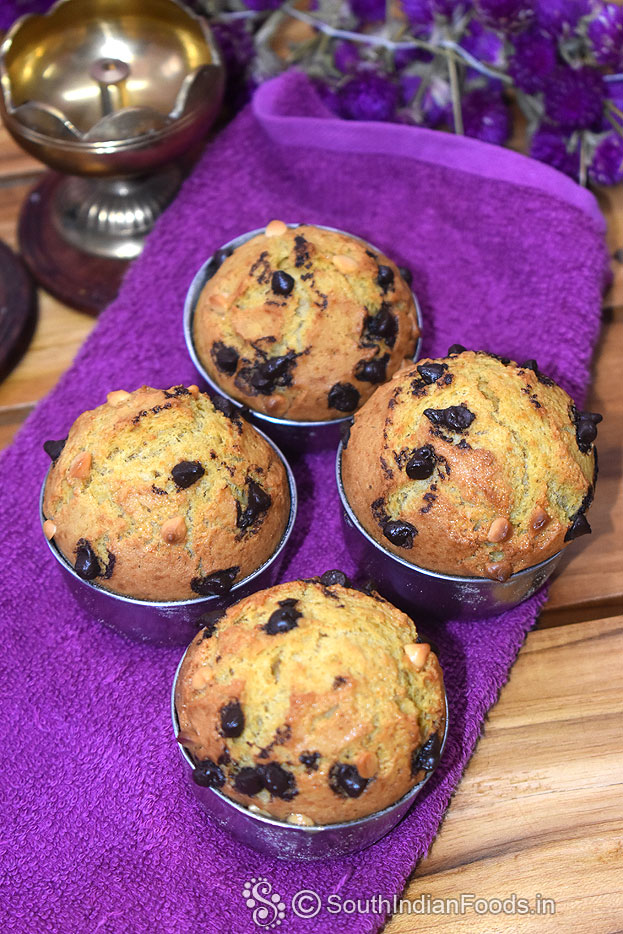 Now itsready, remove it from bowls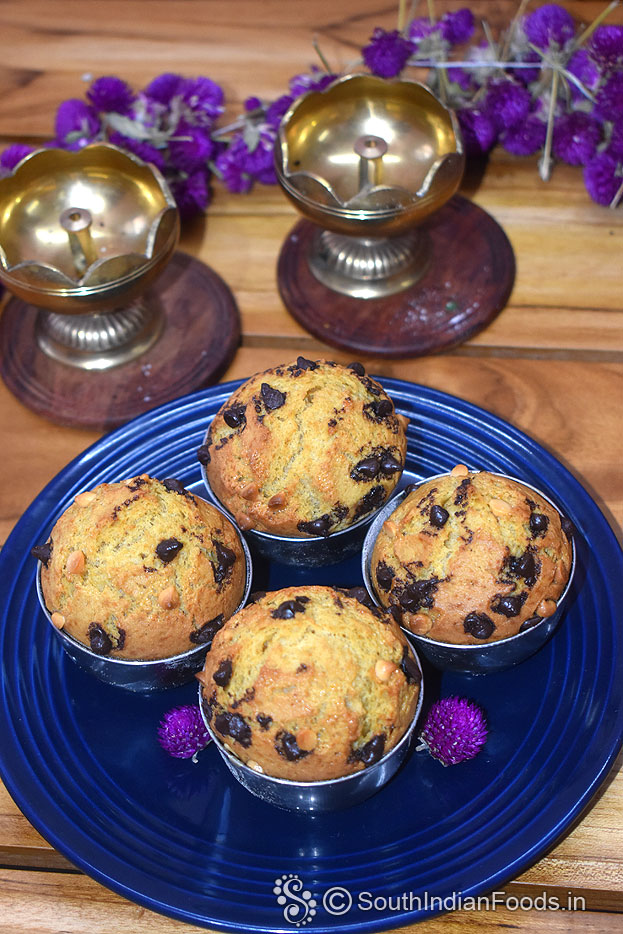 Spongy & super soft whole sheat muffins ready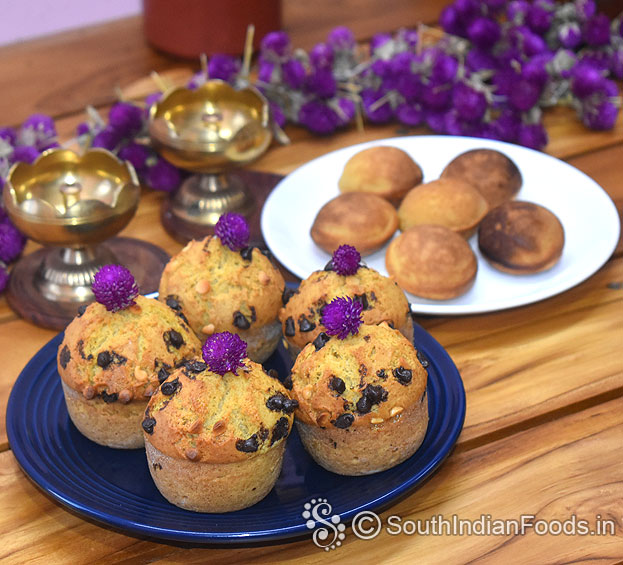 Wheat flour muffins without oven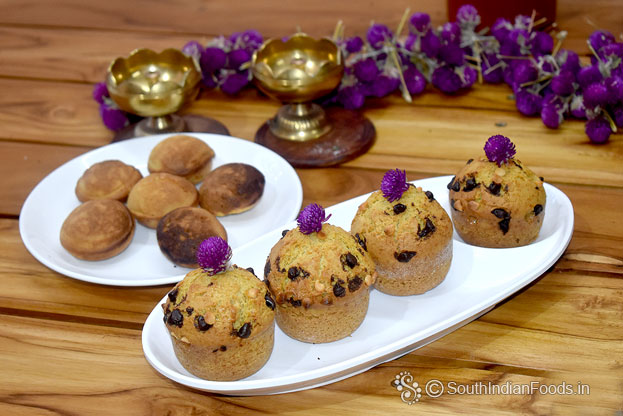 Perfect atta muffins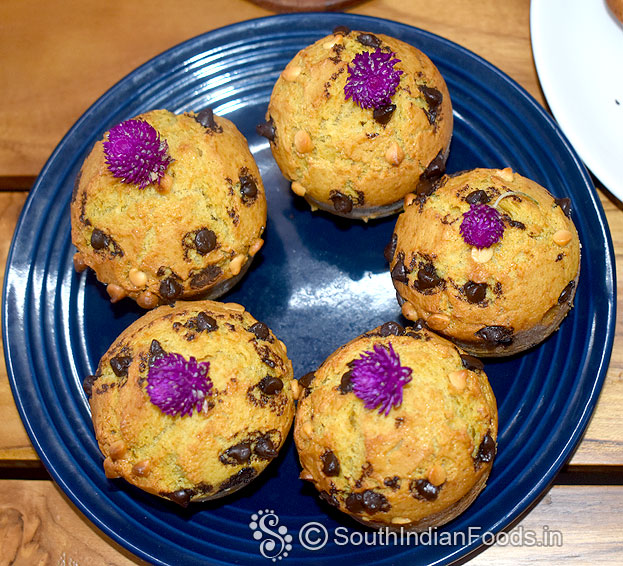 No oven muffin recipe-Instant breakfast or snacks for kids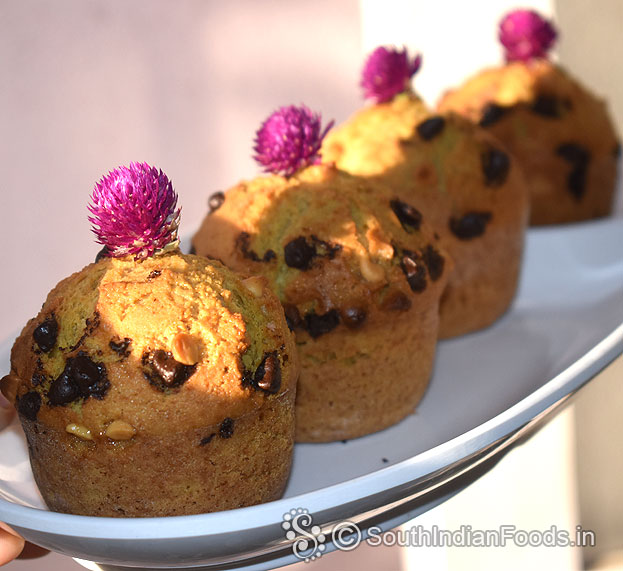 Rate this recipe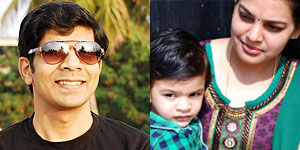 About Us
You may also like these recipes

Karuveppilai Kara Kulambu
Curry leaves - 1 cup. Heat...
Read More >>

Poha pulihora
Aval [poha or Flattened rice] – 1 cup. Tamarind puree...
Read More >>

Ragi semiya kuzha puttu
Ragi semiya – 1 cup. Ghee...
Read More >>
Recipes by Categories