Whole Wheat mushroom pizza in OTG-How to make-Step by step photos & Video

By Gunaselvi K.
Sridher
Cuisine Style : India | Preparation time: 20 min| Rising time : 1 hour, 30 min | | Cooking time : 45 min | To Serve : 5 | Type : Lunch
How to make Whole Wheat mushroom pizza in OTG video
Dry Ingredients
Whole wheat flour - 1 & 1/4 cup
Instant dry yeast - 1 tsp
Sugar- 2 tbsp
Salt to taste
Oil - 30 ml
Lukewarm water as needed
For Mushroom Toppings:-
Mushroom - 1 cup
Piri piri mix - 1 tbsp
Pizza seasoning [Mixed herbs] - 3 tbsp
Pizza sauce - 1/4 cup
Cheese - 1/2 cup or cheese slices- 5
Onion - 2 tbsp
Capsicum - 2 tbsp
Preparation
In a bowl add active dry yeast, sugar & Lukewarm water mix well.
Let it rise for 10 min. [You can see frothy like consistency-This is perfect]
Add Wheat flour, salt, & oil, mix well, make soft dough, knead it for 5 min or till soft
Then pour 1 tbsp oil over the dough, cover with wet cotton cloth, let it rise for 2 hours.
Heat 1 tbsp oil in a pan, add washed sliced mushroom
Add pizza seasoning, piri piri mix saute for 5 min
After 2 hours, you can see the dough is double in size
Knead the dough for 1 min
Sprinkle flour, roll out into thick circle
Then prick holes all over the pizza
Then place it in pre-heated Oven or OTG, bake for 4 min 225 C
After 4 min, remove it from OTG, add cheese, pizza sauce, pizza seasoning, sauted mushroom, capsicum, onion
Then bake it for 10 min, 250 C on Bake / Broil mode
Once its ready, slcie and serve
How to make Whole wheat mushroom pizza in OTG -Step by step photos
Whole wheat mushroom pizza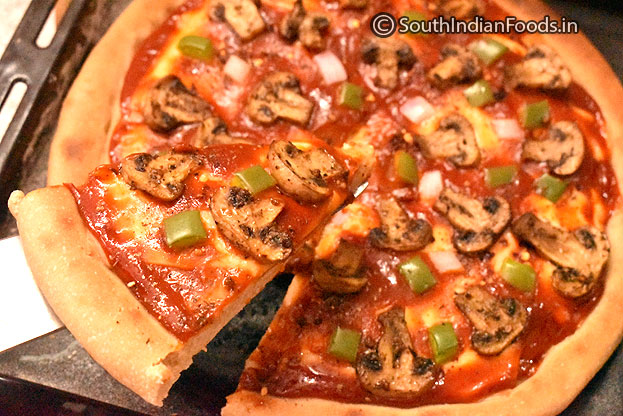 In a bowl add Instant dry yeast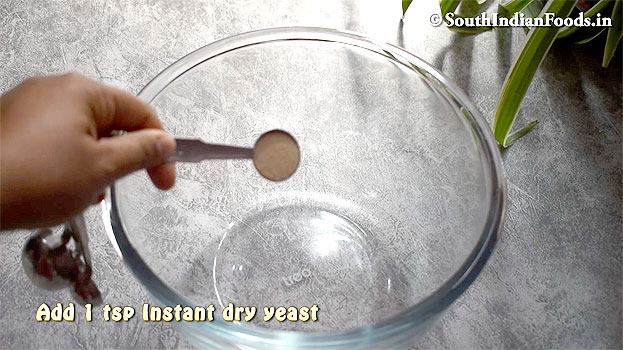 add sugar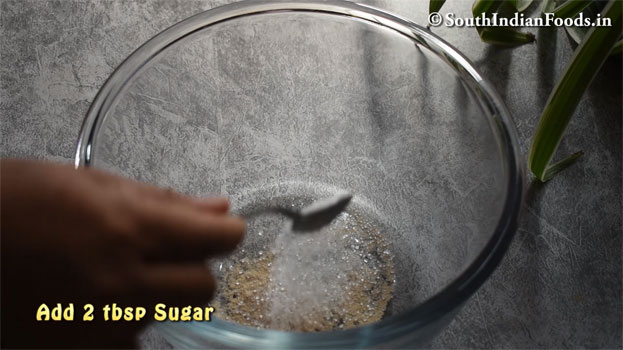 Add lukewarm water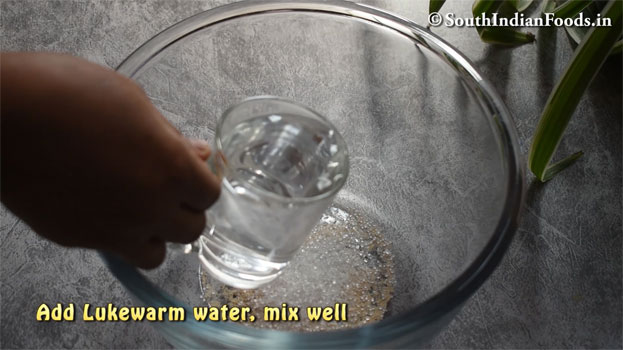 Mix well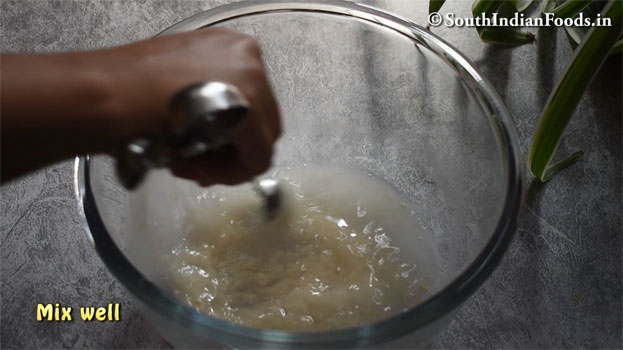 Let it rse for 5 to 8 min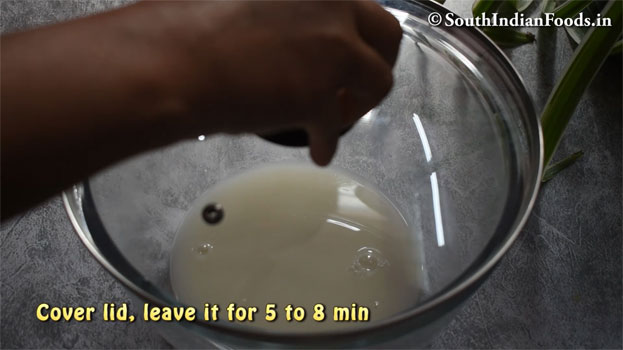 Add wheat flour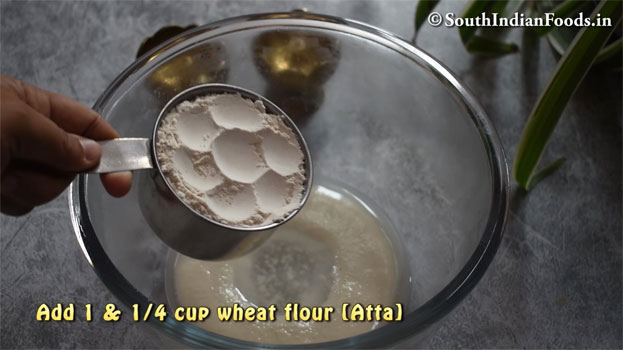 add salt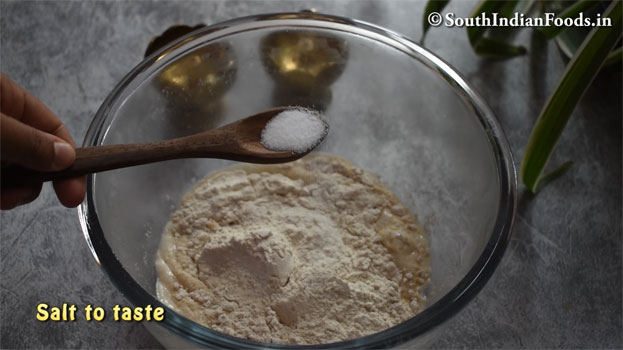 Knead it for 5 min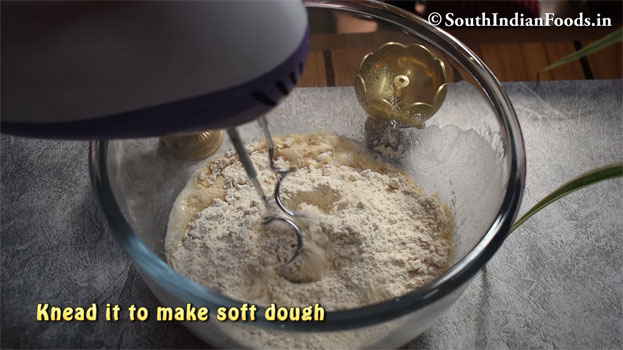 Add oil, knead it till soft
Cover lid, let it rise for 2 hours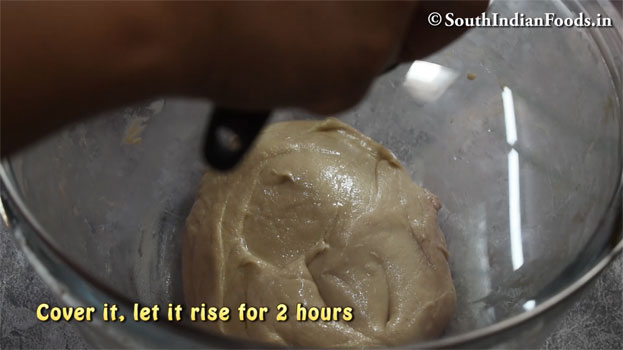 DOugh ready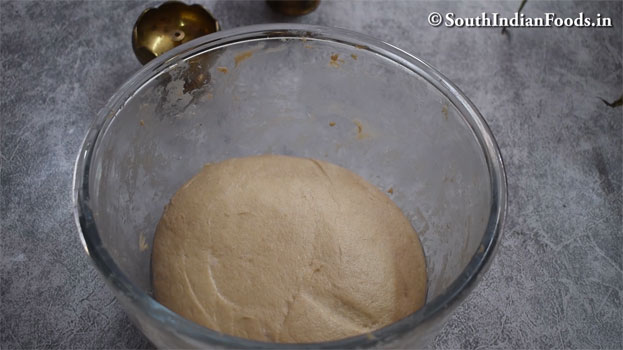 Knead it for 1 min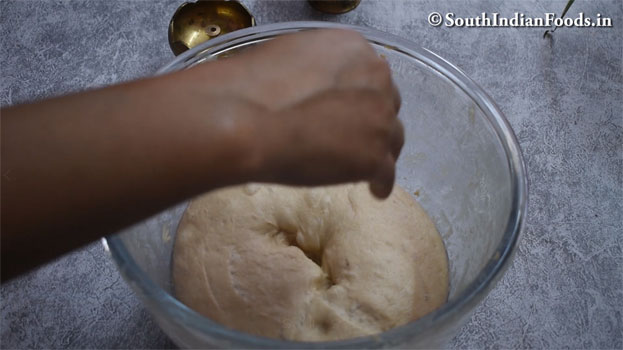 Tuck dough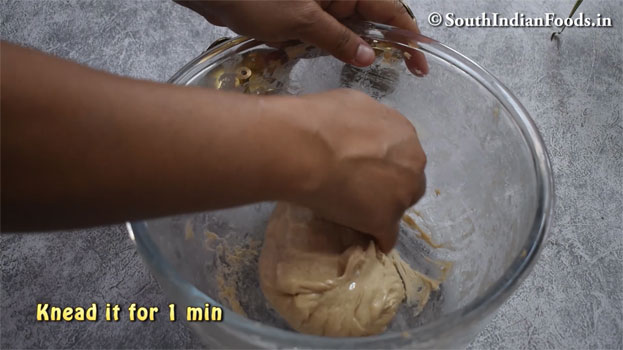 Roll out into thick circle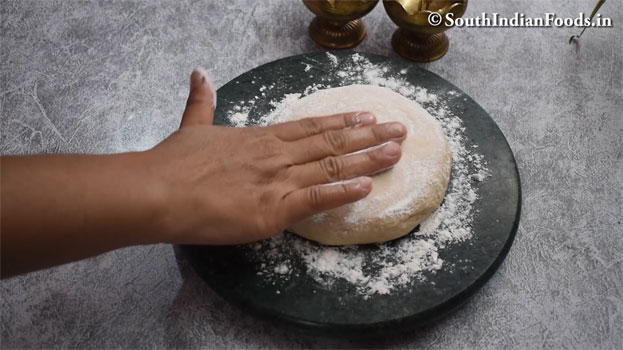 Sprinkle flour if its sticky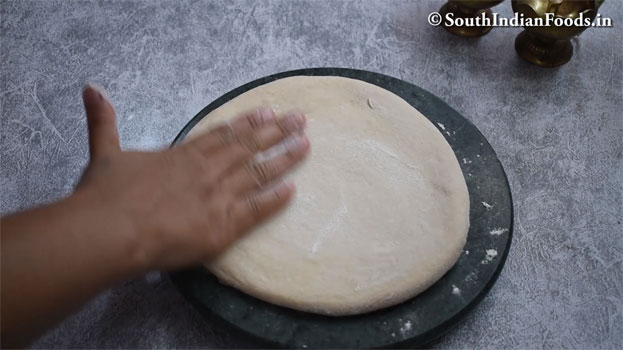 Perfect pizza circle ready
Palce it in a greased tray, Shape edges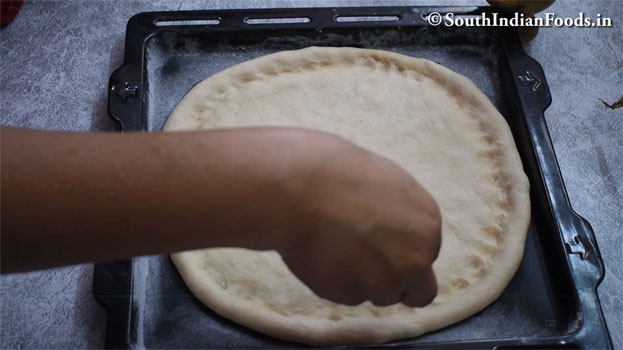 Prick holes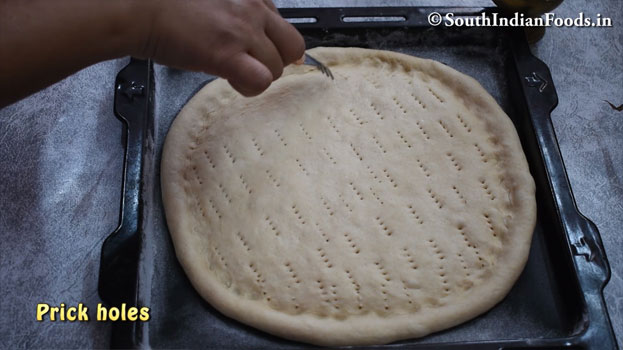 Place it in a pre-heated otg,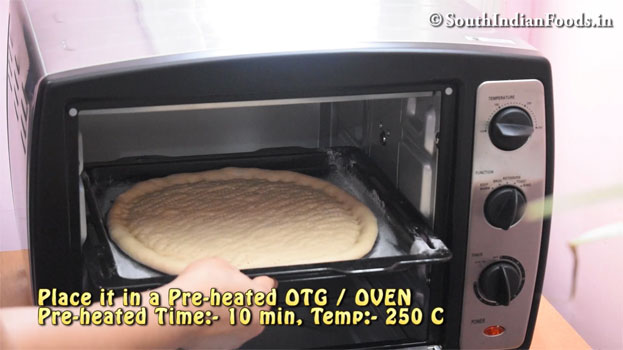 bake for 5 min 250 C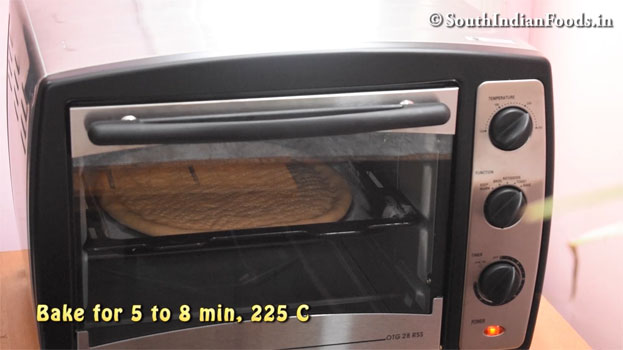 For mushroom topping:- Oil, mushroom, piri piri,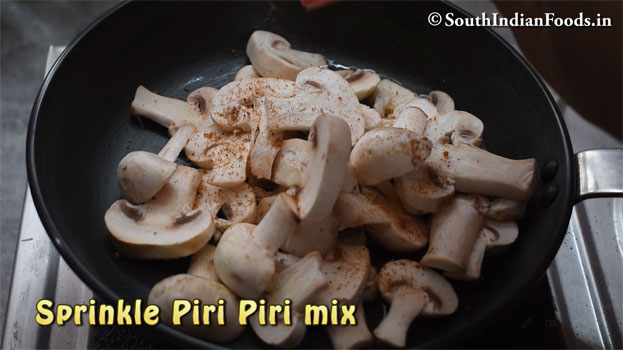 pizza seasoning, salt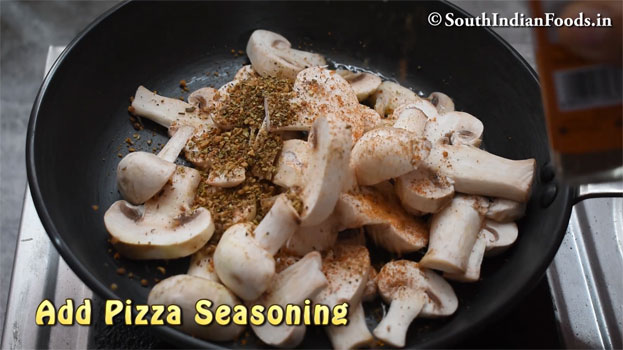 Saute for 5 min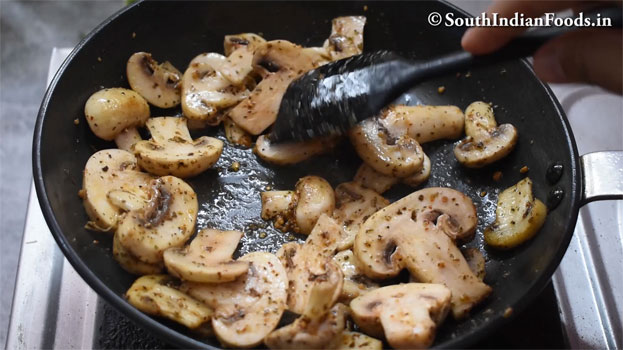 Mushroom ready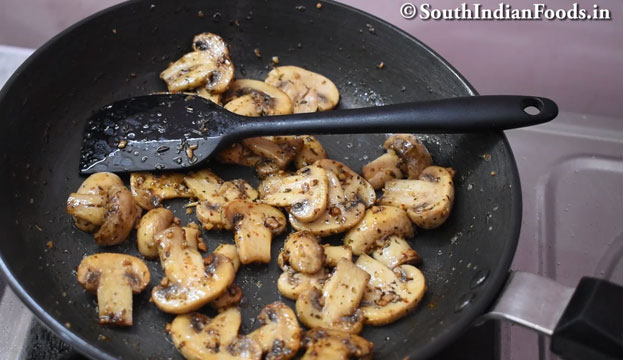 After 5 min,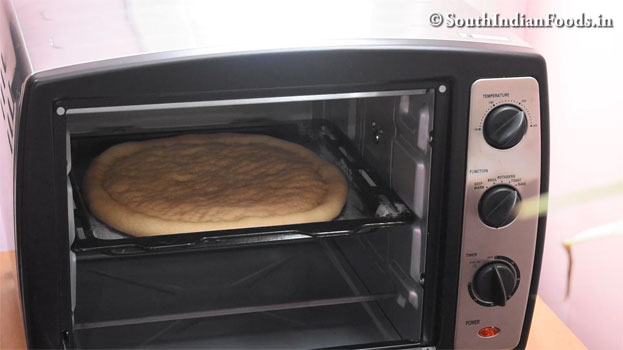 Add cheese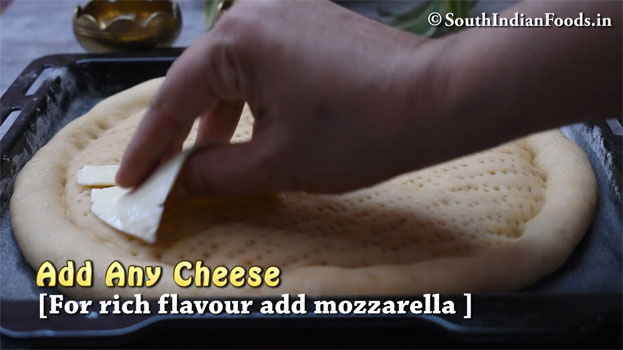 Pizza sauce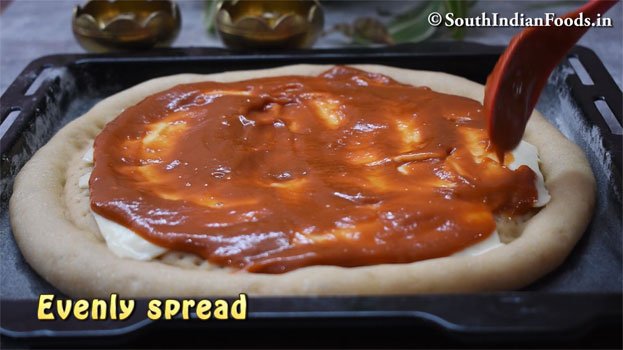 Pizza seasoning
Add red chilli flakes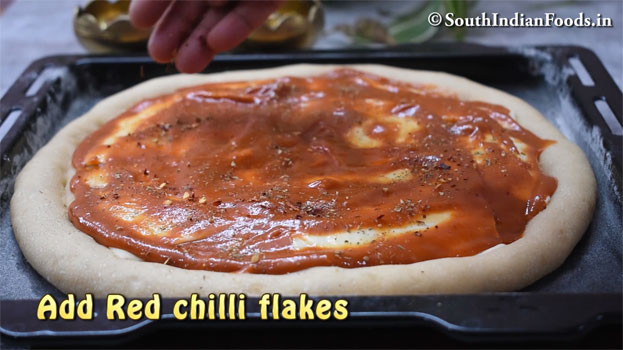 Add sauted mushroom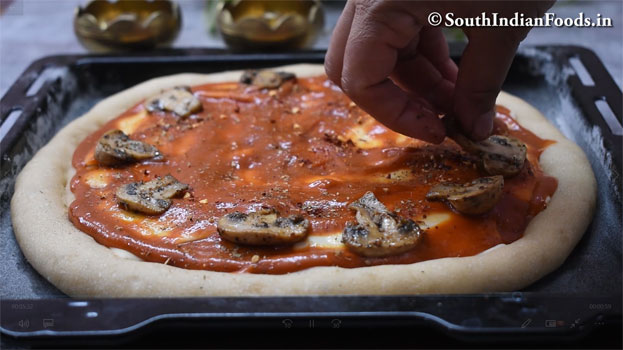 Capsicum , onion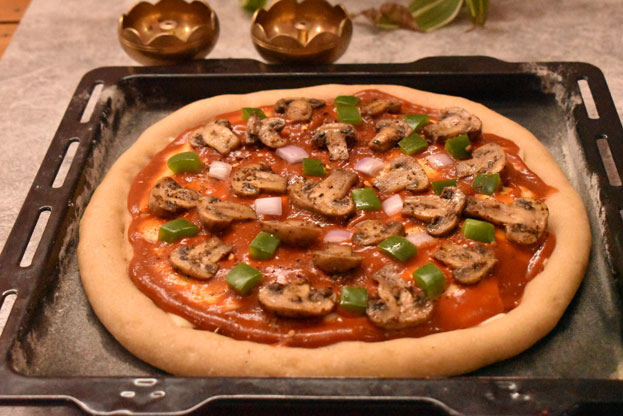 Place it in OTG, bake for 10 min 250 C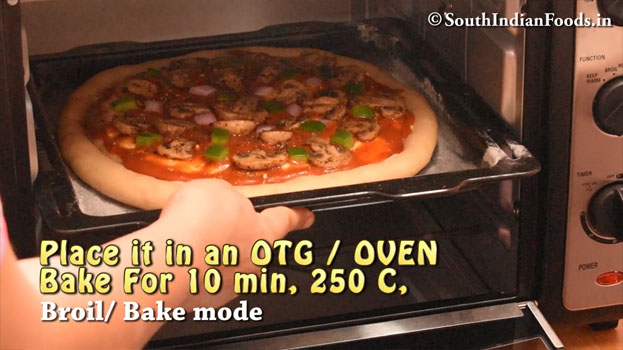 After 10 min , remove it from OTG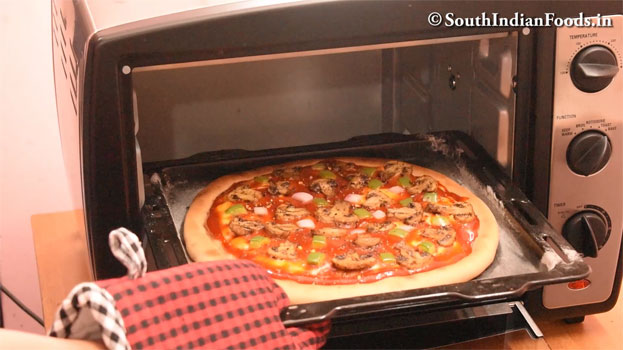 Slice & serve hot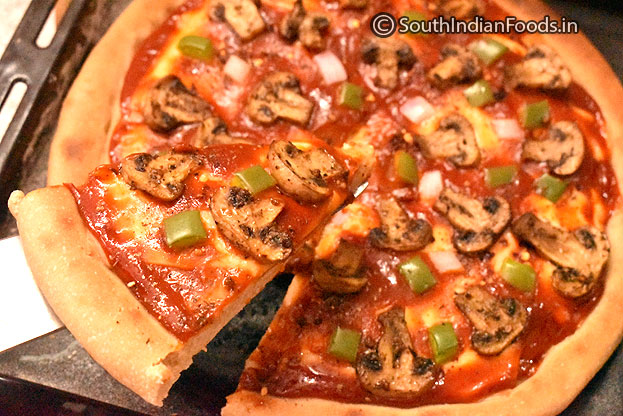 Spongy pizza without maida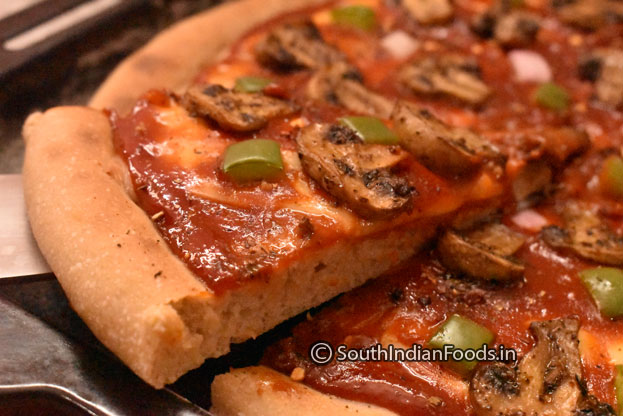 Perfect capsicum mushroom pizza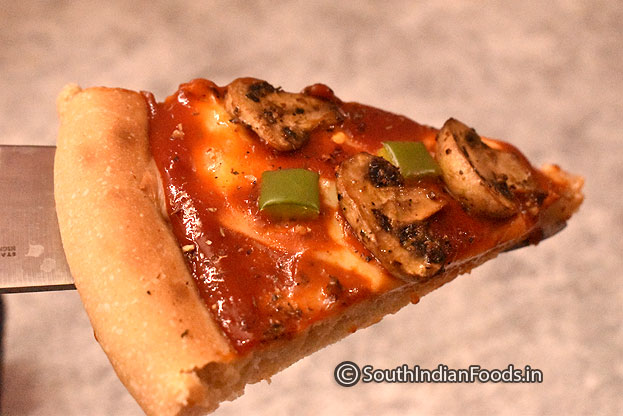 Rate this recipe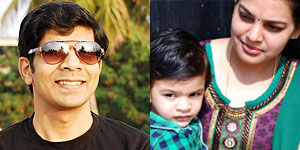 About Us
You may also like these recipes

Karuveppilai Kara Kulambu
Curry leaves - 1 cup. Heat...
Read More >>

Poha pulihora
Aval [poha or Flattened rice] – 1 cup. Tamarind puree...
Read More >>

Ragi semiya kuzha puttu
Ragi semiya – 1 cup. Ghee...
Read More >>
Recipes by Categories