Vanilla ice cream with fruits and crispy peanut topping

By
Sridher
Cuisine Style: India | Cooking Time: 5 minutes | To Serve: 2 | Type: Sweet, desserts, ice cream with toppings
Ingredients
Vanilla ice cream – 1 cup
Honey – 3 tbsp
Peanut chikki – 1
Apple – 1 cup [cut into small cubes]
Banana – 1 cup [cut into small cubes]
Grapes – 5 [sliced]
Preparation
Crush peanut chikki into small pieces.
In a serving bowl add apple & banana as first layer. Then sprinkle 1 tbsp of honey.
Then place vanilla ice cream & drizzle honey.
Sprinkle crushed peanut chikki pieces.
Garnish with sliced grapes serve immediately.

Rate this recipe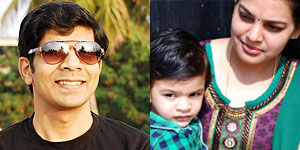 About Us
You may also like these recipes

Chocolate biscuit
Grind almonds and cashew to fine powder. Heat pan...
Read More >>

Karamani vadai
Karamani [Cowpea, Lobia, Black eyed pea]...
Read More >>
Recipes by Categories