Olan | White pumpkin cowpea curry

By
Sridher
Cuisine Style: Kerala, south india | Cooking Time: 20 minutes | To Serve: 2 | Take with: Rice/Roti | Type: Lunch Gravy
Ingredients
White pumpkin [Poosanikkai] - 1 cup
Black eyed beans [Karamani] - 1 cup
Coconut - 1 ½ cup [grated] or coconut milk - 1 ½ cup
Green chillies - 3 nos
Cumin seeds – 1 tbsp
Curry leaves - 1 spring
Salt to taste
Coconut oil – 2 tbsp
Water as needed
Preparation
Soak Black-eyed beans overnight and boil it in pressure cook.
Cut white pumpkin into 1 inch cubical shape.
Add grated coconut, cumin seeds, two green chilli and water in a mixie jar, grind, strain & squeeze out 1st coconut milk extract.
Add water & extract 2nd extract coconut milk.
Boil white pumpkin with 2nd coconut milk extract.
Heat coconut oil in a pan, add mustard seeds & let it splutter. Then add curry leaves & green chilli sauté.
Add boiled white pumpkin, boiled black eyed beans, salt mix well. Add 1st extract coconut milk & let it boil. Then cut off heat, serve hot with rice.
Note
You can add yellow pumpkin (Poosanikkai) also.

Tip
Use coconut oil for better flavor.

Rate this recipe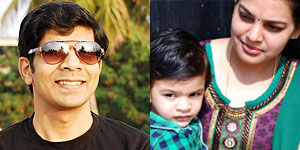 About Us
You may also like these recipes

Congee Rice
Soak rice for few minutes and wash it. Boil...
Read More >>

Milagu kuzhambu
Soak tamarind for 45 minutes. Dry roast and...
Read More >>

Sesame paneer
Paneer [Cottage cheese] – 1 cup. Onion – 1...
Read More >>

Simple palak paneer
Spinach (palak) - 1 bunch. Cottage cheese..
Read More >>
Recipes by Categories