Kerala Recipes > Ragi Puttu | Finger Millet Puttu | Kezhvaragu thengai vella puttu
Ragi Puttu | Finger Millet Sweet Puttu- Prepared in the farm-Step by step photos & Video

By Gunaselvi Kulandaivel
Sridher
Cuisine Style: Kerala | Preparation Time: 5 min | Cooking Time: 10 min | To Serve: 3 | Take with: kadala curry, Banana | Type: Breakfast or Dinner, Weight loss & Easy diabetic recipes
Ingredients
Ragi flour – 1 cup
Ghee – 2 tbsp
Coconut – ½ cup
Salt a pinch
Jaggery – ¼ cup
Method
In a bowl add ragi flour, jaggery and salt. Add warm water mix well then leave it for 2 min.
In a Puttu Kutti (Puttu making vessel easily available in the market) loosely fill ragi mixture and coconut as layers.
Boil it for 10 minutes.
Mix ghee (Optional).
Serve hot with Kadala curry or Banana.
How to make Ragi puttu video
How to make Ragi kuzha puttu- Stepwise pictures[Instant& Quick]
Take 2 cups of ragi flour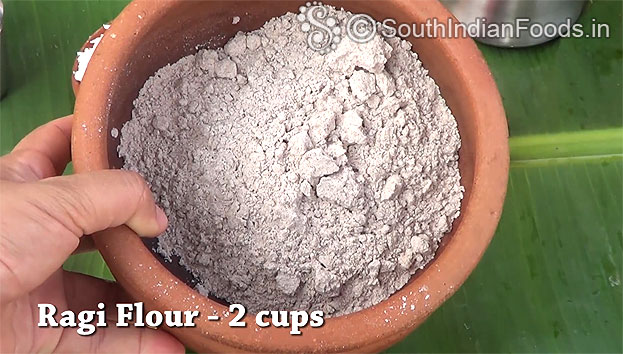 Naattu sakkarai / jaggery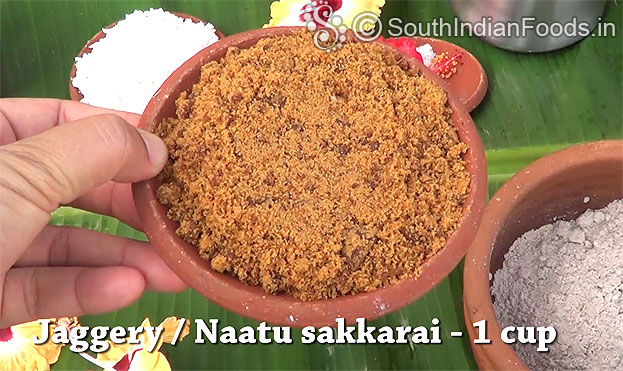 Grated coconut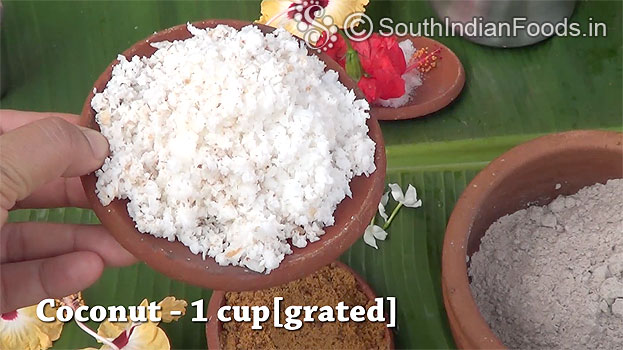 Ghee / Melted butter
Salt a pinch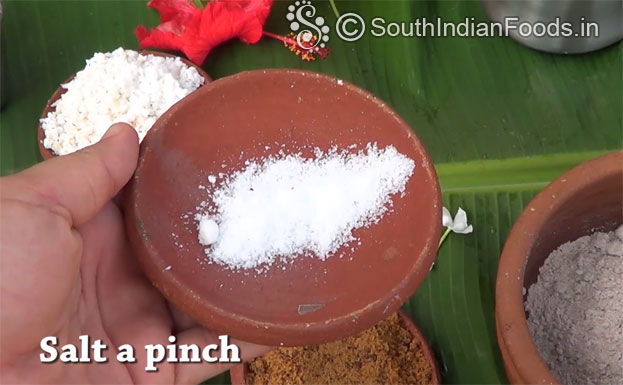 Sprinkle water, mix well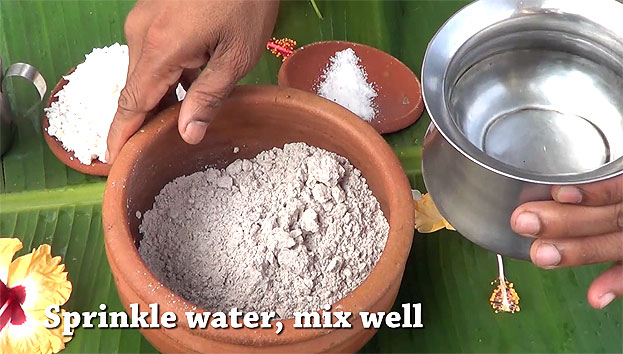 Add coconut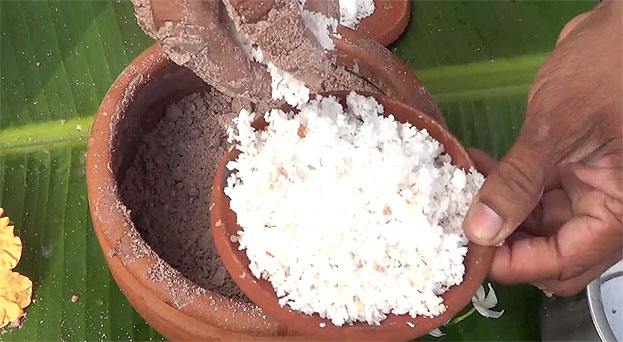 Add naattu sakkarai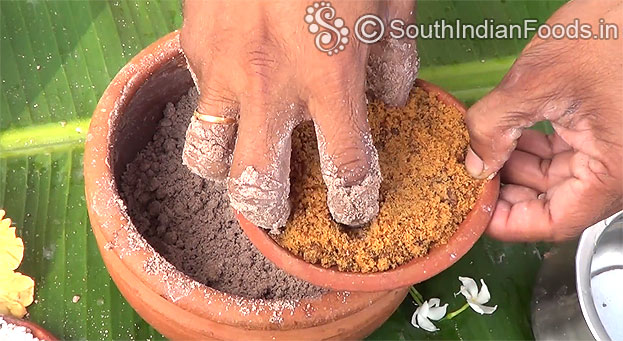 Mix well till pidi consistency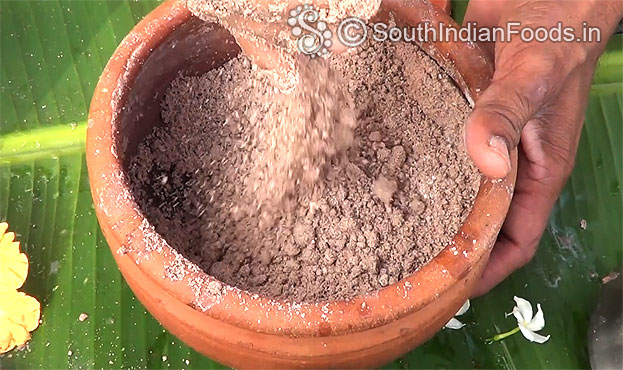 Now its ready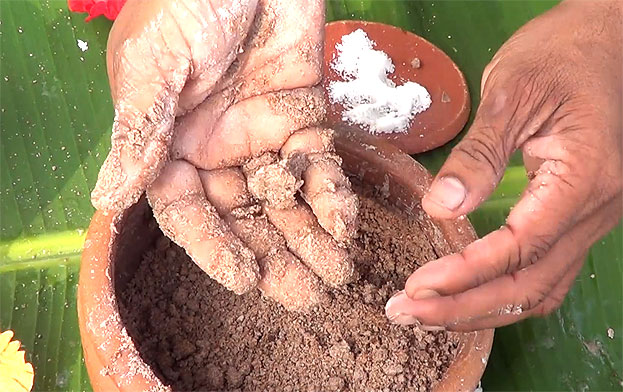 Put rafi mixture into the puttu kuzhal
Add coconut layer by layer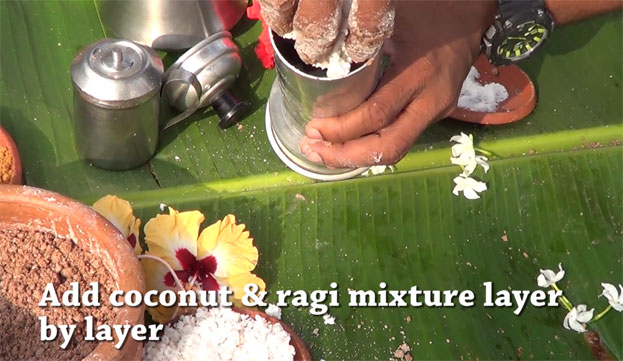 Close lid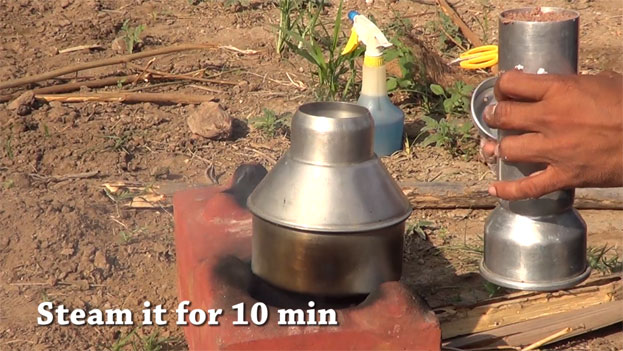 Steam it for 10 min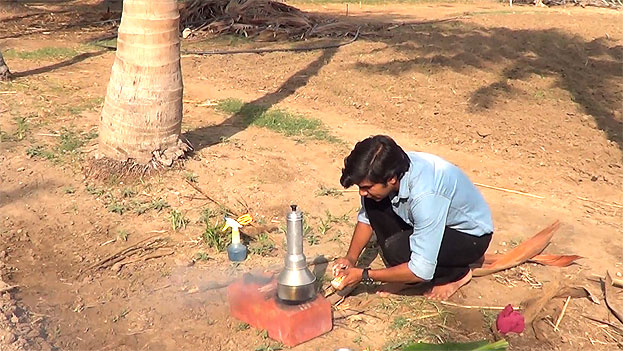 Ragi puttu ready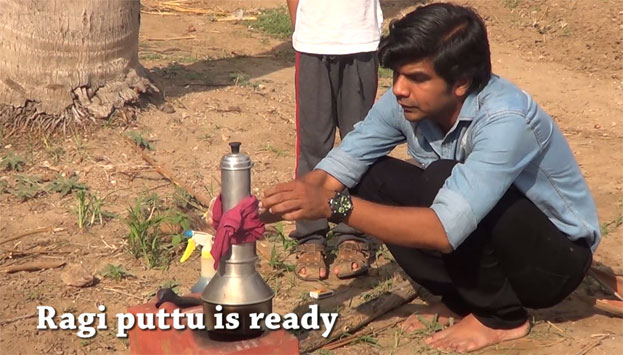 Demold puttu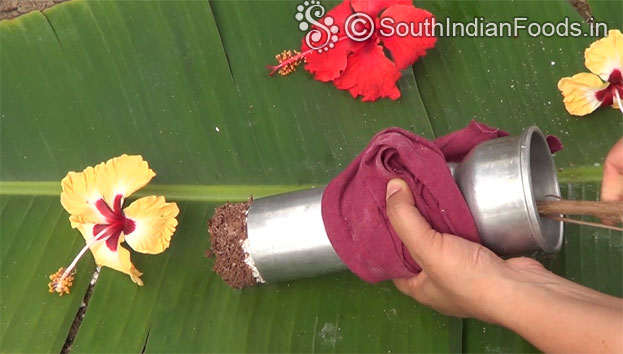 Healthy, soft & Delicious ragi puttu ready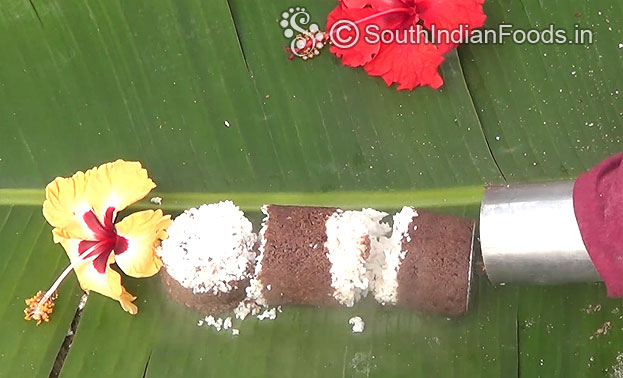 Sprinkle ghee, serve hot with banana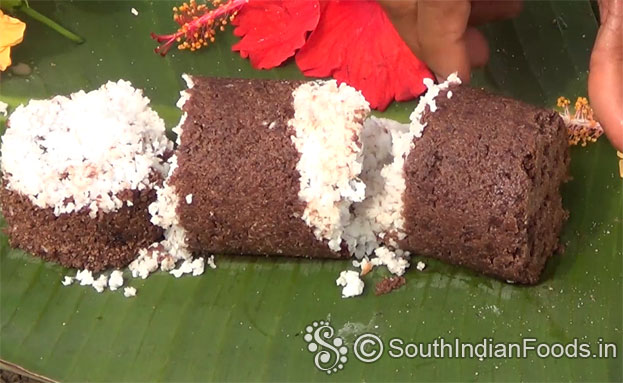 Kezhvaragu thengai vella puttu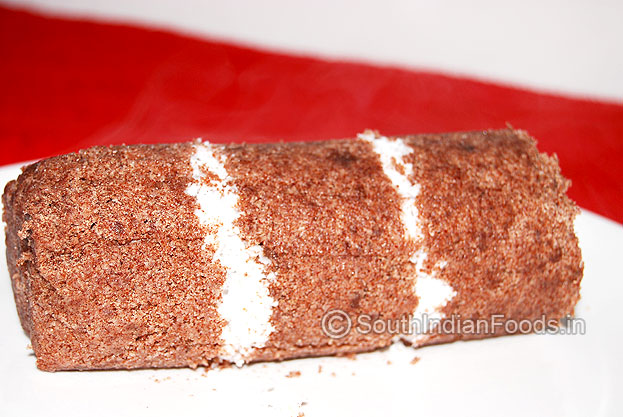 Ragi vella puttu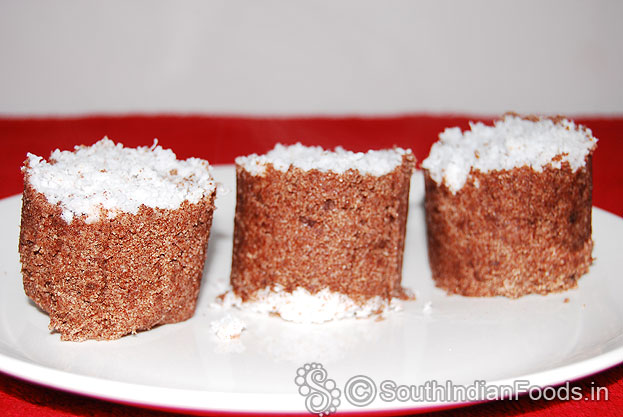 Ragi jaggery puttu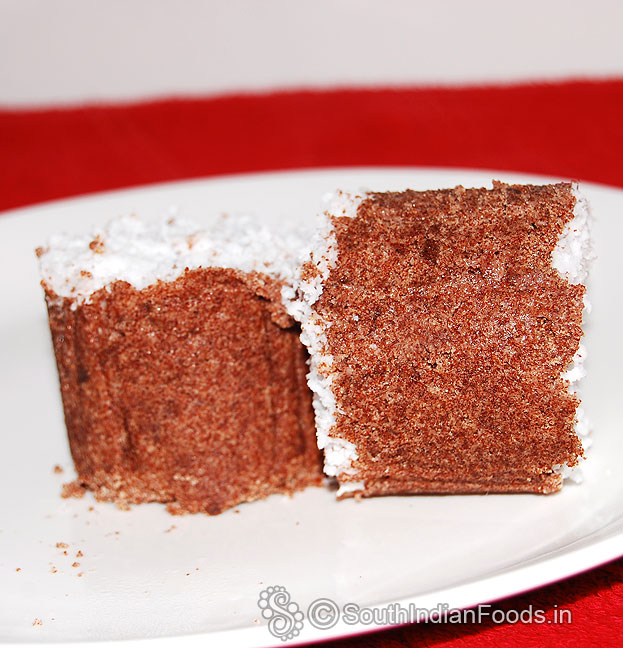 Kezhvaragu puttu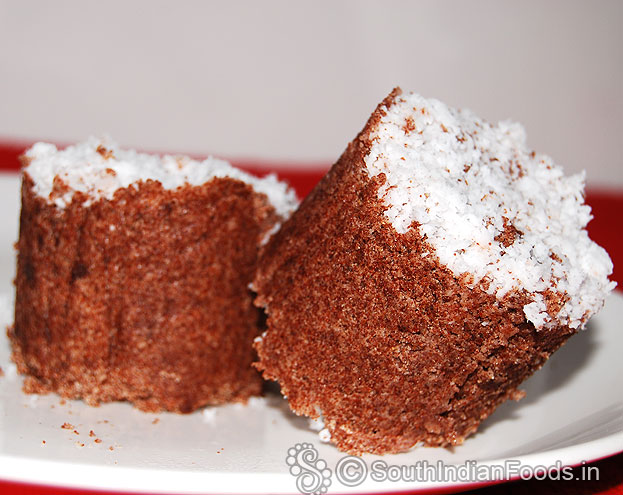 Finger millet puttu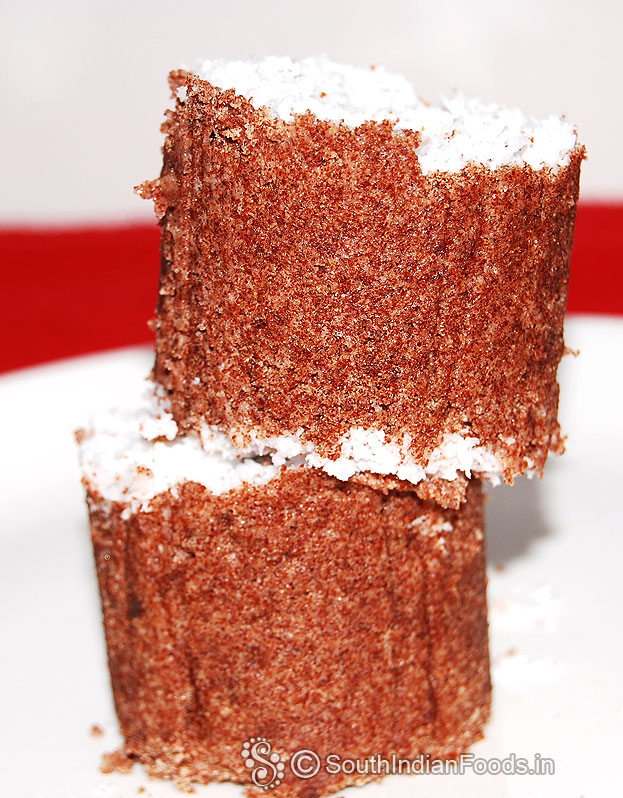 Instant ragi puttu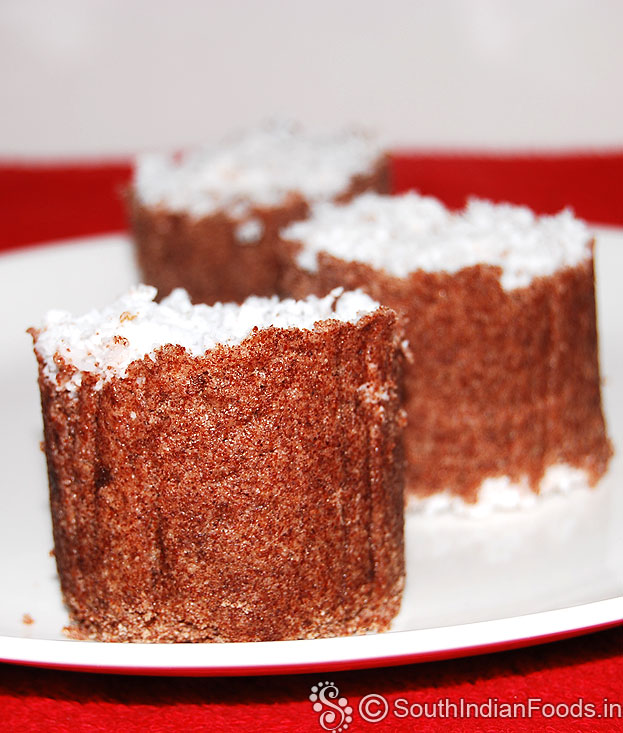 Rate this recipe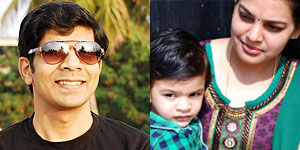 About Us
You may also like these recipes

Vengaya sambar
Sambar Onion [shallots] – 10 [peel the skin &...
Read More >>

Cauliflower Kurma
Cauliflower – 1 cup. Sambar onion...
Read More >>

Tomato kurma
Tomato – 4 [chopped]. Onion – 1 [sliced]. Ginger...
Read More >>

Kathirikai gothsu
Egg plant [brinjal, Kathirikai]– 1 big.Tamarind...
Read More >>

Kara Kuzhambu
Brinjal - 3 nos. Small Onion (Sambar Onion) - 10...
Read More >>

Coconut chutney
Coconut - ½ cup [chopped]. Roasted gram...
Read More >>
Recipes by Categories