Sweets / Desserts >Apricot orange loaf cake-Pressure cooker method-How to make-Step by step photos
Apricot orange loaf cake-Pressure cooker method-How to make-Step by step photo with Video

By Gunaselvi
Sridher
Cuisine Style : India | Preparation time: 20 min| Cooking time : 45 min | To Serve : 5 | Type : New year, christmas special, Snacks | Take with : Tea, coffee, milk
How to make Apricot orange loaf cake-No oven video
Dry Ingredients
All purpose flour / maida / wheat flour- 1.5 cup
Salt- 1/4 tsp
Baking powder - 1/2 tsp
Baking soda - 1 tsp
Sugar - 1 cup
Cherry & apricot - 3 tbsp [finely chopped]
Wet Ingredients
Apricot [Dried]- 1/4 cup
Milk- 100 ml
Egg-2
Melted butter- 1/2 cup
Coconut oil- 1/4 cup
Vanilla essence - 1 tsp
Orange juice - 250 ml
Lemon juice - 1 tbsp
Preparation
Take 5 littre pressure cooker.
Remove gasket & whistle from the pressure cooker lid.
Then place grid.
Preheat pressure cooker for 5 to 10 min on medium flame.
Heat pan add dried apricots, orange juice & 1 tbsp sugar boil for 5 min.
Then pour into mixie jar, grind to fine paste
In a bowl all purpose flour, salt, baking powder, baking soda mix well.
In a bowl add egg, sugar, vanilla, melted butter, coconut oil, mix well.
Add wet ingredient to the dry mixture mix well
Add ground apricot paset mix well
Add lemon juice mix well.
Add milk to adjust the consistency.
Add chopped cherry & apricot mix well
Grease baking tin with butter and sprinkle flour.
Pour batter into a baking tray/baking tin
Place it on pressure cooker grind.
Close lid & bake it for 45 to 50 min on low to medium flame.
Once its ready carefully remove baking tray then un-mould & let it cool.
Slice and serve with jam/butter.
Note
Before baking in pressure cooker remove gasket & whistle.
You can skip milk & egg
Instead of egg you can use fresh curd.
If you dont like egg you can add curd, or buttermilk
How to make Apricot orange loaf cake without oven- Step by step photos [Instant& Quick]
Add apricot, sugar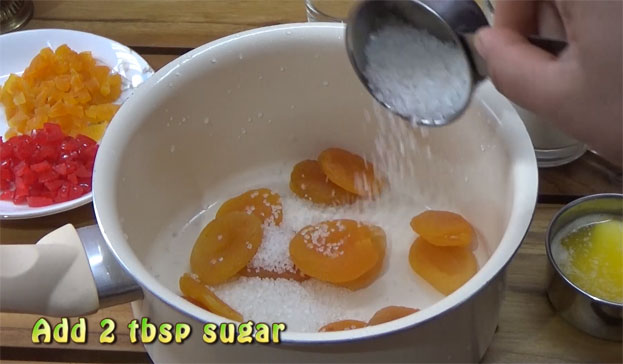 Add orange juice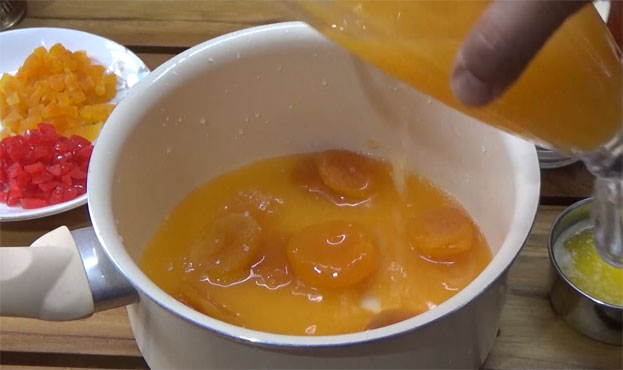 Boil for 5 min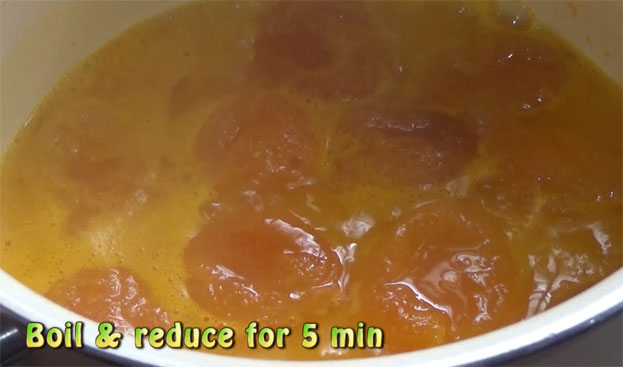 Pour into mixie jar, finely grind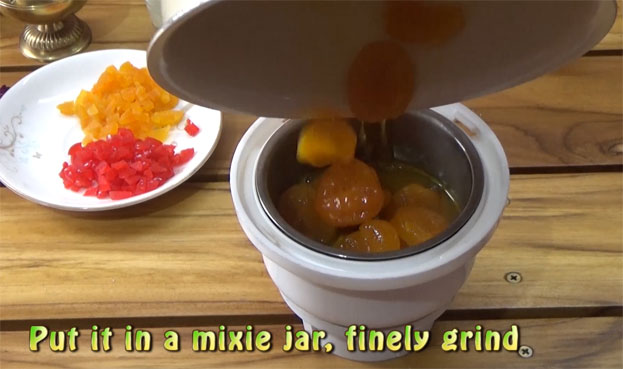 Place grid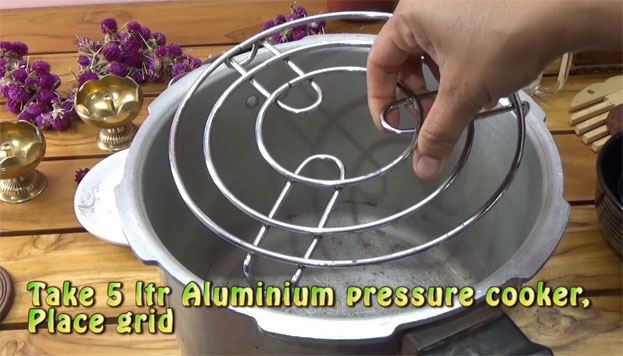 Remove gasket & whistle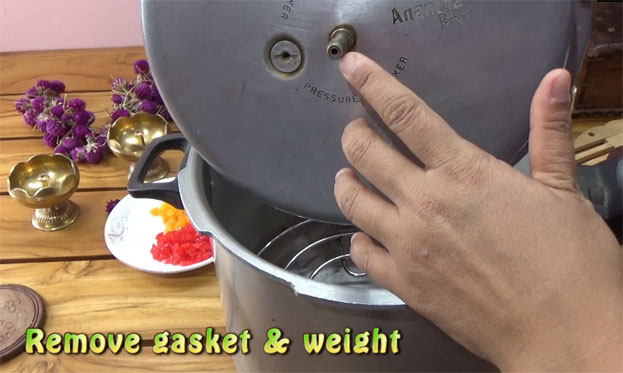 Close lid, pre-heat 10 min on low flame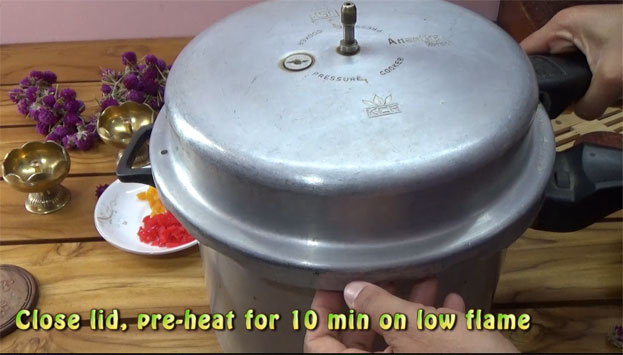 Grease with butter, sprinkle flour, evenly coat, add baking sheet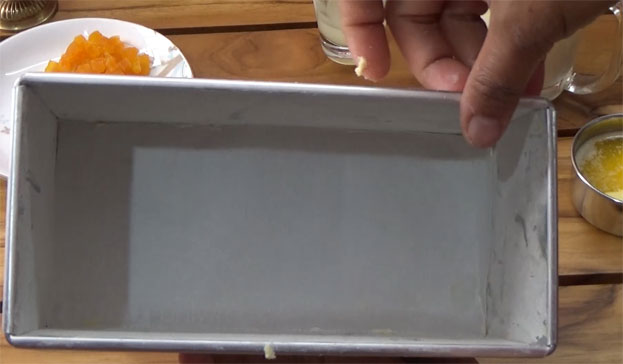 In a bowl add all purpose flour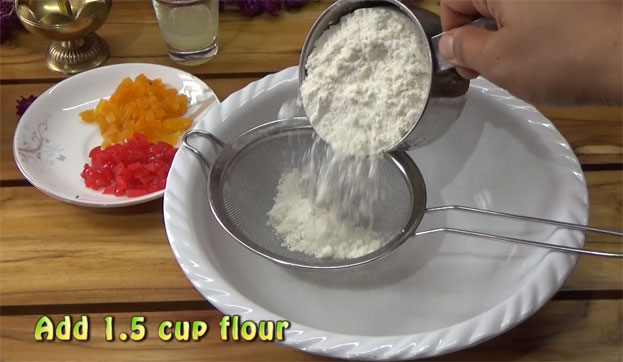 Add baking powder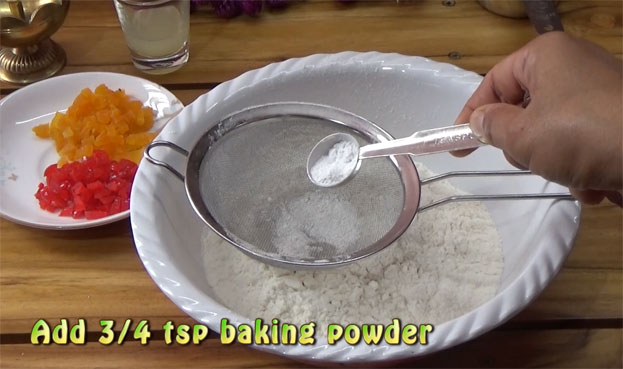 Add baking soda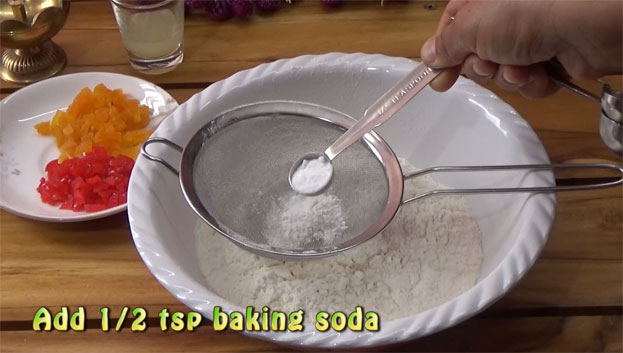 Add salt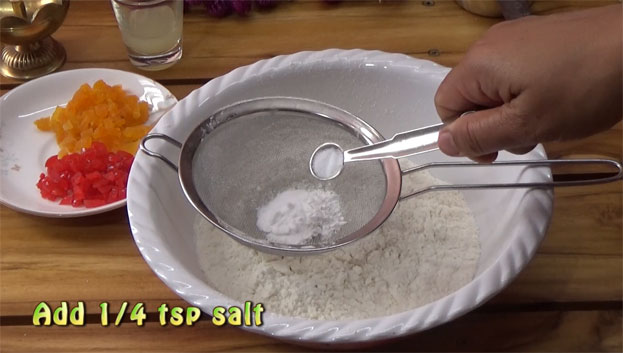 Mix well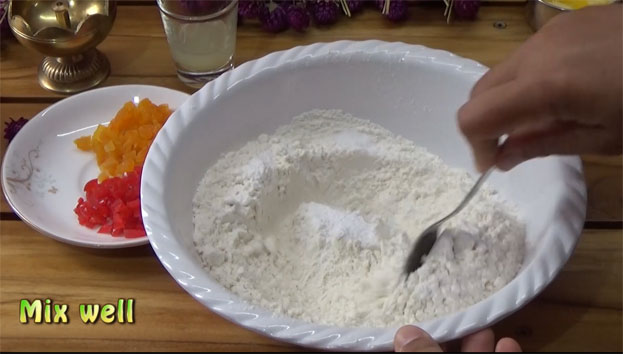 For wet ingredients:- Add egg [Optional]-Egg Replacement- Fresh curd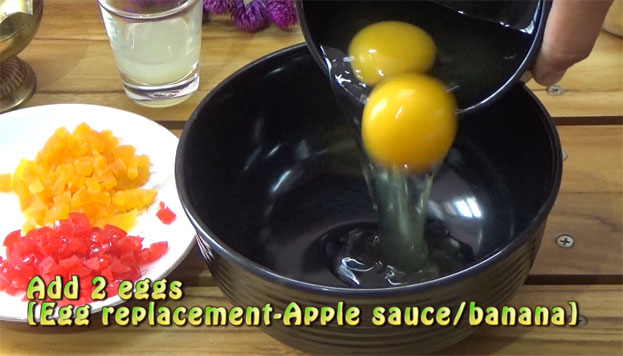 Add sugar & vanilla essence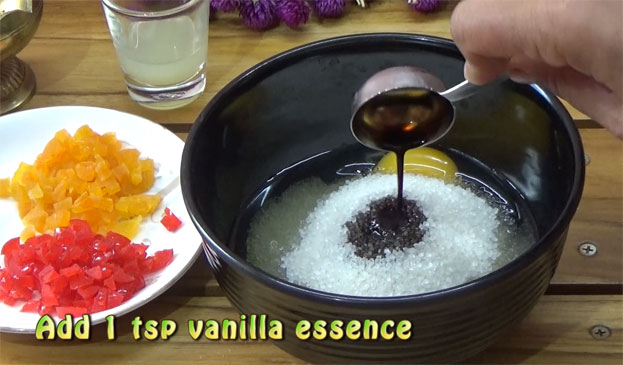 Add melted butter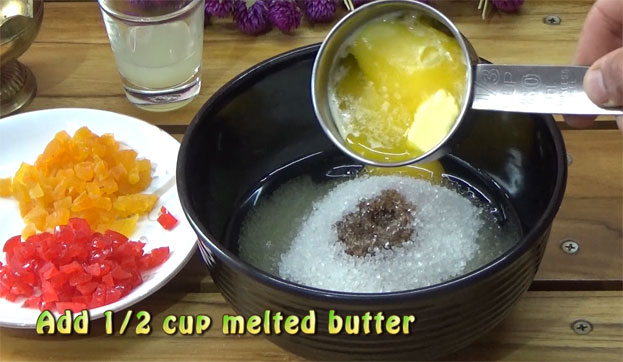 Add oil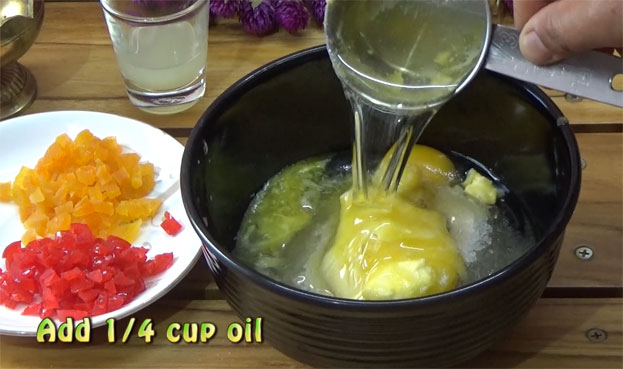 Stir well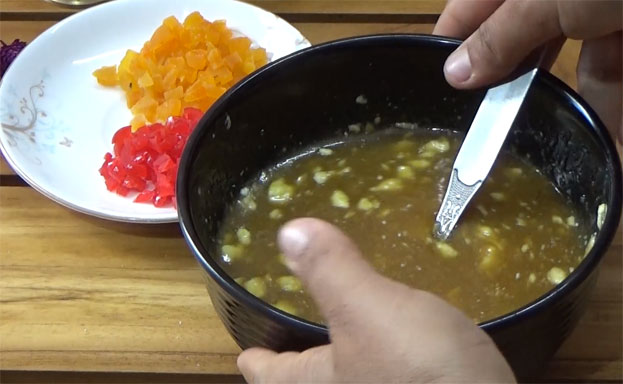 Add wet ingredients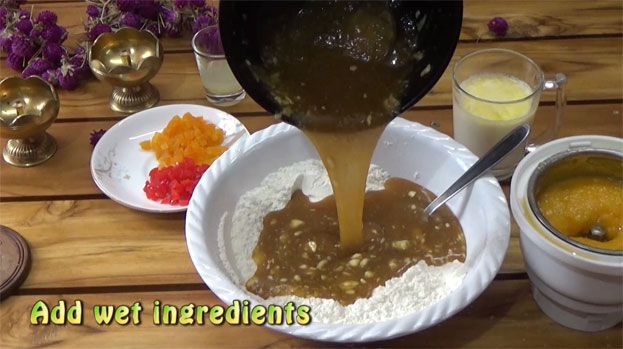 Add ground apricot orange mixture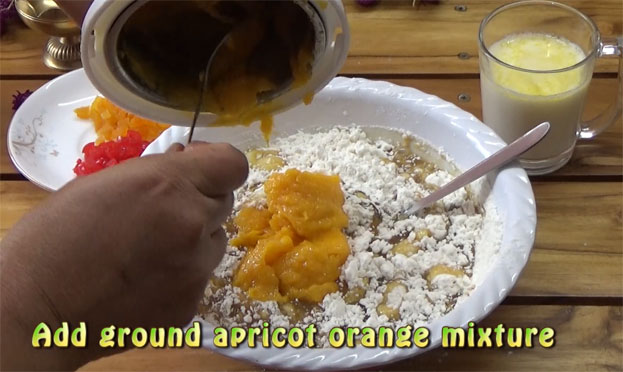 Add lemon juice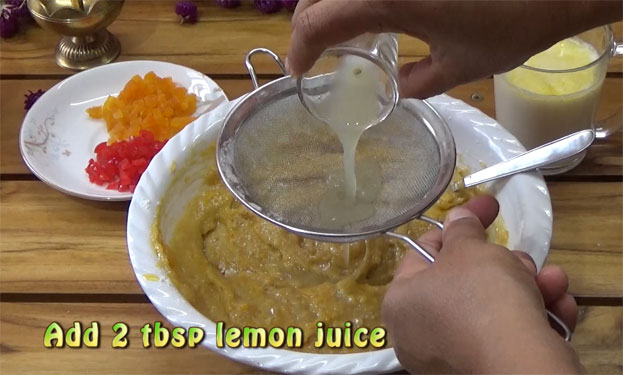 Add milk [optional]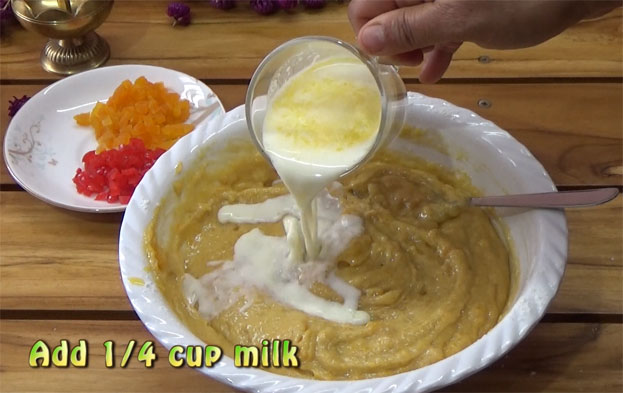 Add apricots & cherry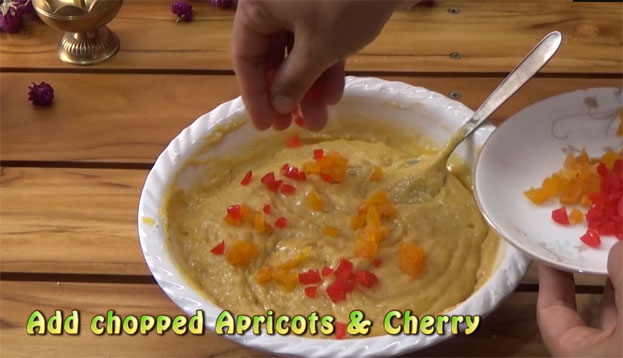 Pour into baking tin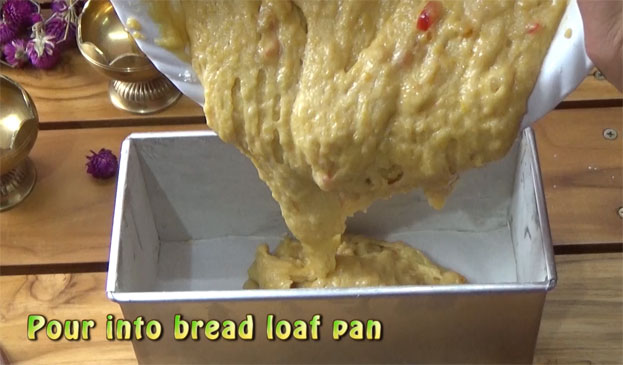 Evenly spread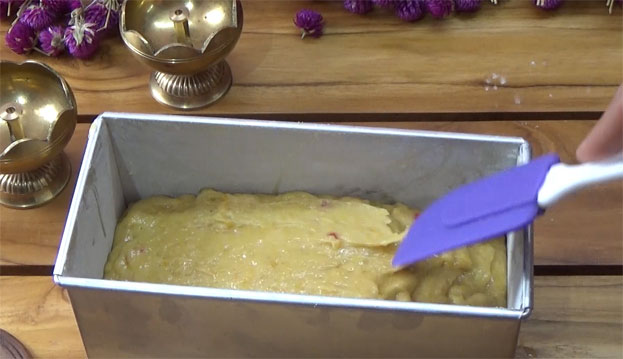 Place it in pre-heated pressure cooker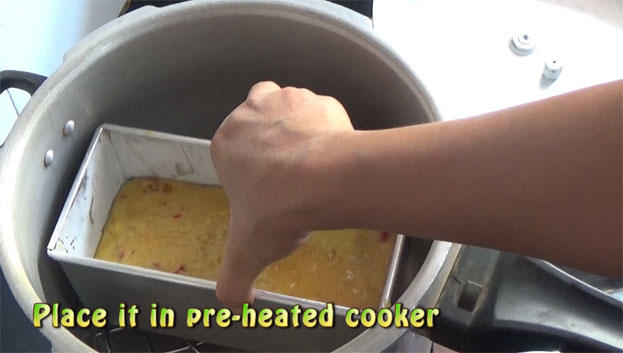 Cover lid, cook for 45 min on low flame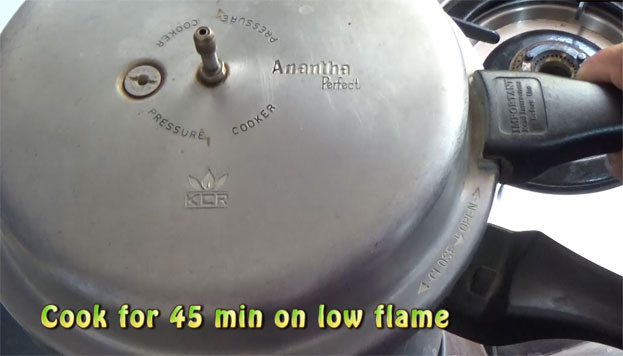 After 45 min, check with stick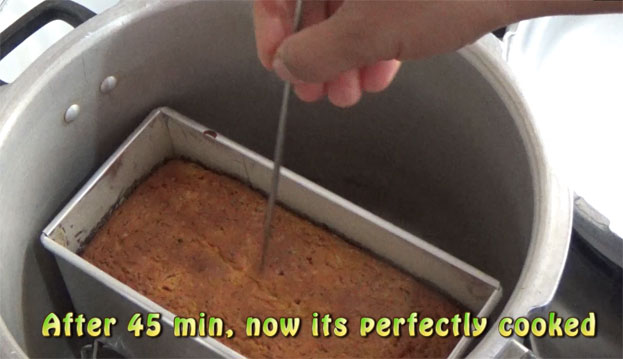 Now its perfectly ready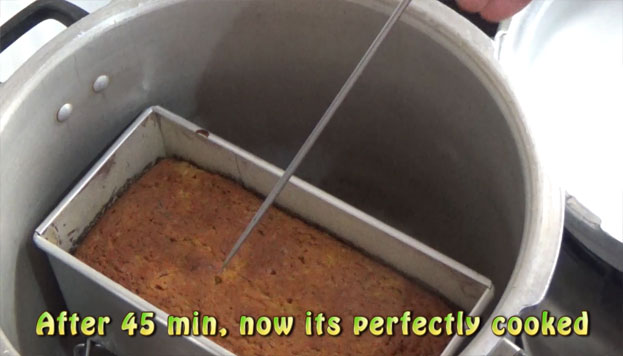 Remove it from pressure cooker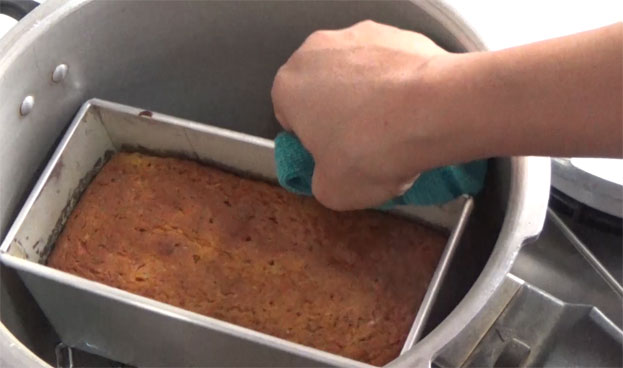 Let it cool for 5 min, remove edges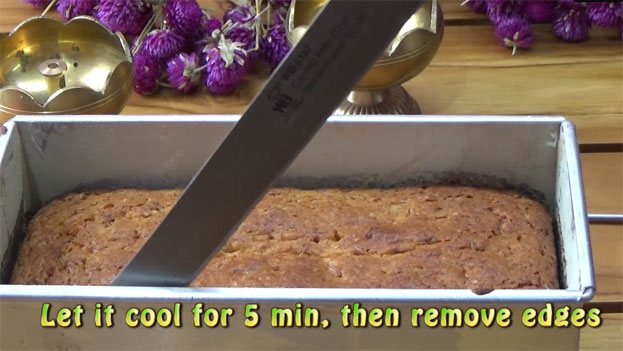 De-mold
Slice & serve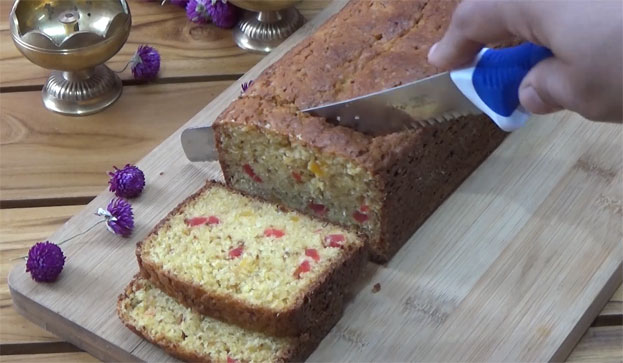 Perfect apricot orange loaf cake ready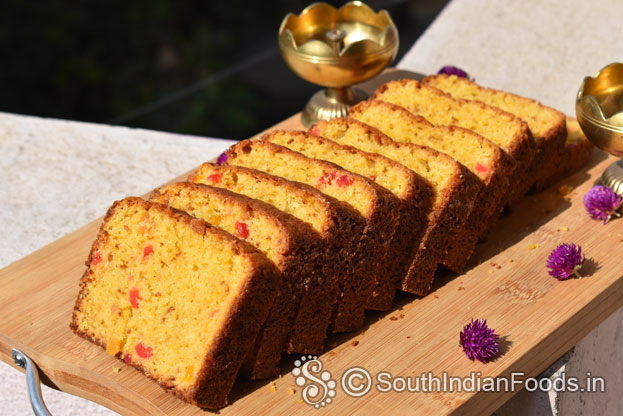 Serve tea / coffee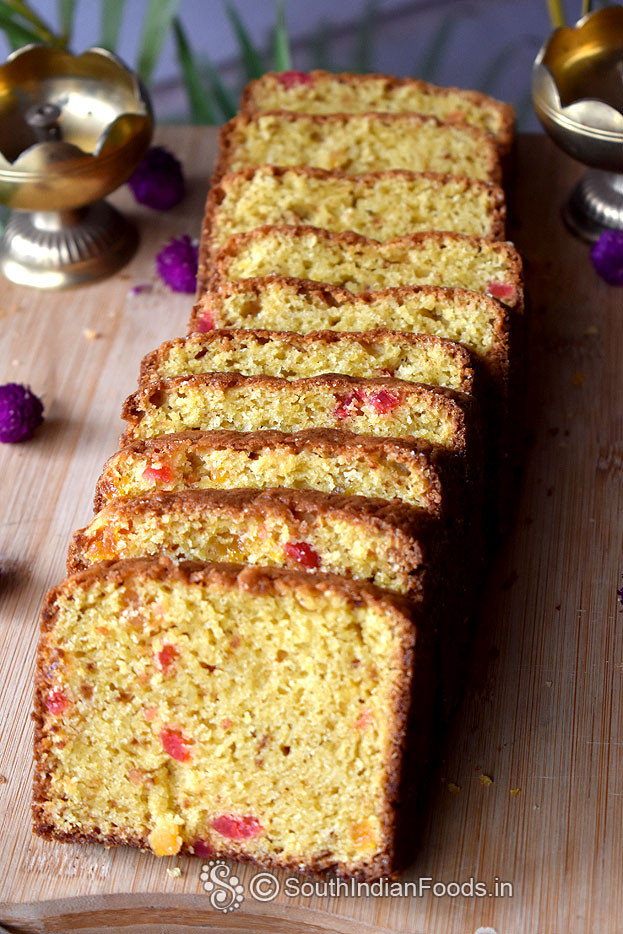 Perfect, homemade, spongy Apricot cake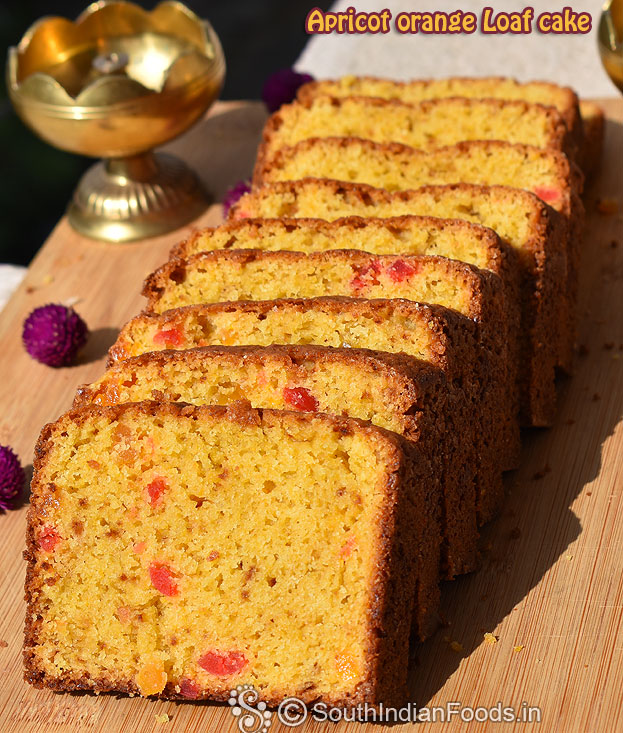 Rate this recipe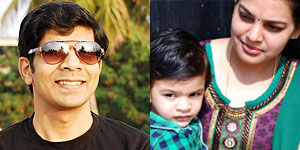 About Us
You may also like these recipes

Karuveppilai Kara Kulambu
Curry leaves - 1 cup. Heat...
Read More >>

Poha pulihora
Aval [poha or Flattened rice] – 1 cup. Tamarind puree...
Read More >>

Ragi semiya kuzha puttu
Ragi semiya – 1 cup. Ghee...
Read More >>
Recipes by Categories