Thengai payasam | Coconut payasam

By
Sridher
Cuisine Style: Tamil Nadu, South india | Cooking Time: 5 min | To Serve: 4 | Type: Sweet, dessert, diwali special sweet, kheer, payasam
Ingredients
Coconut - ½ cup [grated]
Milk- ¼ cup
Coconut Milk- ½ cup
Water – ¼ cup
Jaggery / Sugar- ¼ cup or as needed for sweet [grated]
Cardamom powder – ½ tbsp
Raisins - 5
Almonds -4
Cashew Nut - 5
Pistachio - 5
Ghee - 1 or 2 tbsp
Preparation
Heat ghee in a pan then roast cashew nuts, raisins, pistachio & almonds keep it aside.
Heat pan add milk, water, & let it boil & wait milk becomes slightly thick.
Then add coocnut milk , & Sugar mix well.
Finally coconut milk, add cardamom powder, and then cut off heat.
Add ghee roasted cashew nut, raisins and almonds slices. Serve hot or cold.
Tip
For another variation of semiya payasam use condensed milk or jaggery

Coconut payasam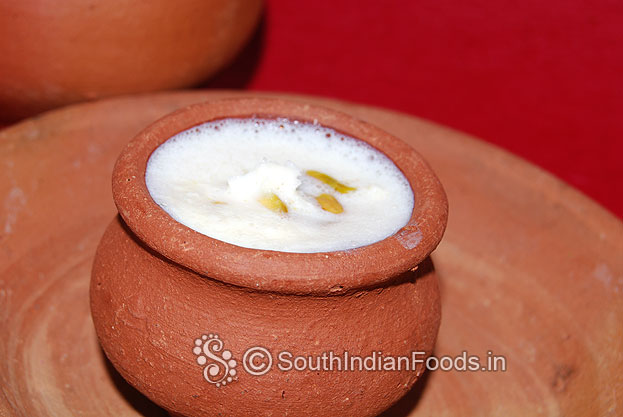 Grated coconut & milk kheer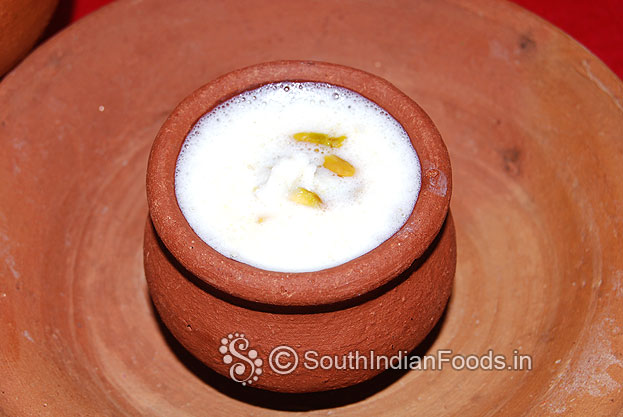 Rate this recipe
You may also like these recipes

Gongura pappu
Gongura leaves [Sorrel leaves, pulicha keerai, Hibiscus...
Read More >>

Eggplant potato curry
Potato [Aloo] – 1 cup [Parboiled]. Eggplant...
Read More >>

Thinai upma
Thinai [Foxtail Millet]- 2 cups. Onion-1. Carrot...
Read More >>

Carrot Idli
The usual idli has only two forms fried idli...
Read More >>

Crispy okra
Slice okra [ladies finger] alongside and cut...
Read More >>

Sweet Ragi Paniyaram
Whole Ragi - 2 cups, Jaggery - 4 to 5 tbsp. Soak...
Read More >>

Rava Idli
Mix 1 cup of rava with ½ cup curd and ¼ cup water...
Read More >>

Broccoli Pasta
Add broccoli in a boiling water and cook for 5 mins...
Read More >>

Kaja Sweet
Kaja is a traditional Andhra sweet which has crispy...
Read More >>

Curry Leaves Rice
Heat pan with oil then add curry leaves sauté gently...
Read More >>

Godhumai Kali
Wheat granules (broken into small particles) - 1 cup...
Read More >>
Recipes by Categories