Breakfast Recipes >Ragi semiya kuzha puttu kerala style | Ragi vermicelli kuzhal puttu
Ragi semiya kuzha puttu kerala style -How to make-Step by step photos & Video (filmed in village)

By
Sridher
Cuisine Style: South India | Cooking Time: 8 to 10 minutes | To Serve: 4 | Type: Breakfast, dinner, Weight loss & Easy diabetic recipes | Take With: Kadala curry, banana
Ingredients
Ragi semiya – 1 cup
Ghee – 2 tbsp
Coconut – ½ cup
Salt a pinch
Jaggery – ¼ cup
Method
Soak ragi semiya for 3 min.
In a bowl add ragi semiya, jaggery and salt.
In a Puttu Kutti (Puttu making vessel easily available in the market) loosely fill ragi semiya mixture and coconut as layers.
Steam it for 5 minutes. Mix ghee (Optional).
Serve hot with Kadala curry or Banana.
How to make Ragi semiya kuzha puttu video
How to make Ragi semiya kuzha puttu- Stepwise pictures[Instant& Quick]
Ragi semiya puttu ingredients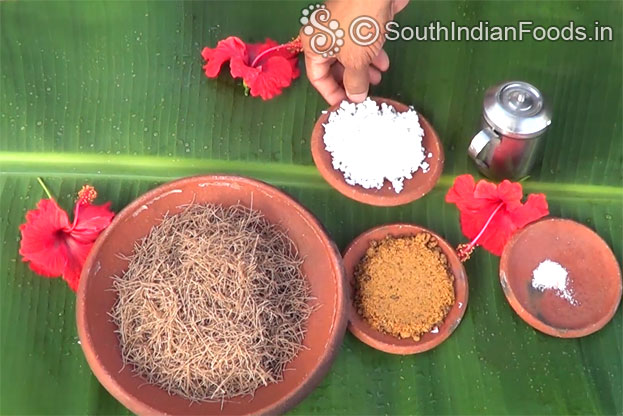 Add water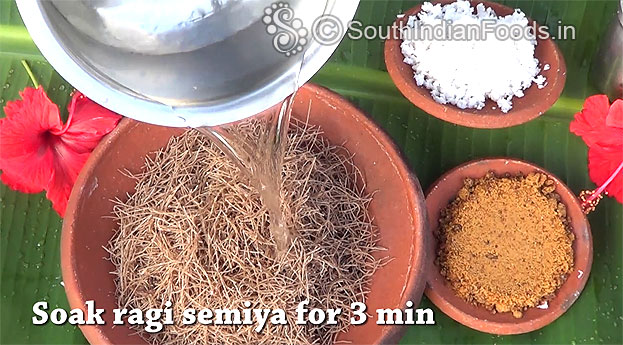 Soak it for 3 min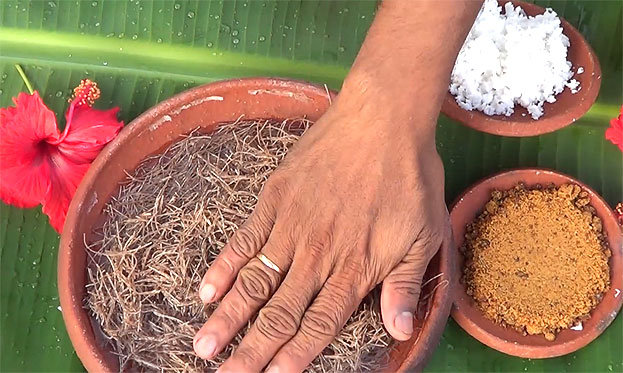 Drain water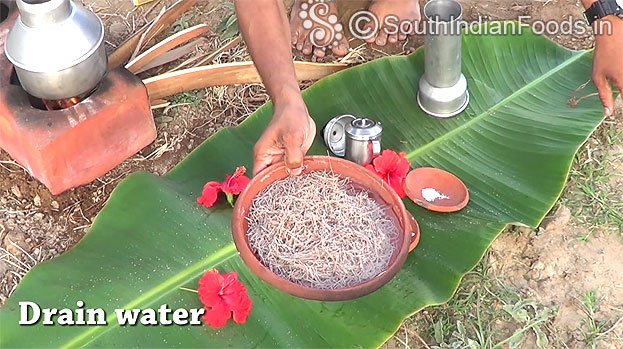 Add coconut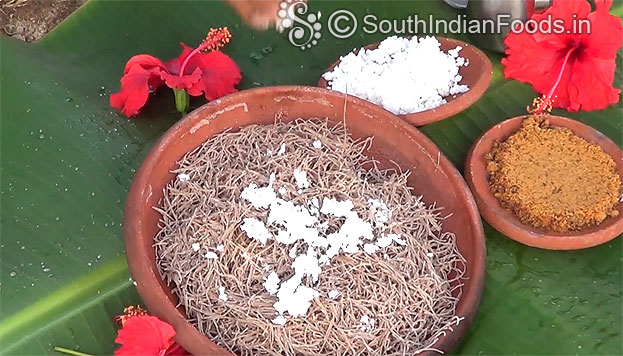 Add jaggery / naatu sakkarai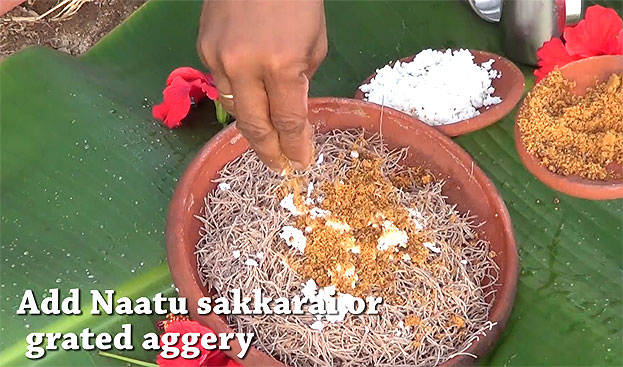 Gently mix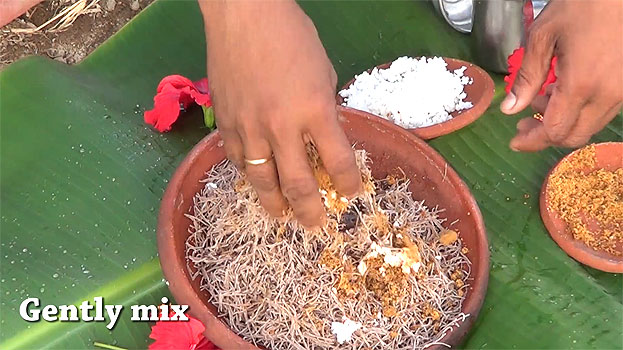 Now its ready
Put ragi semiya in a puttu kuzhal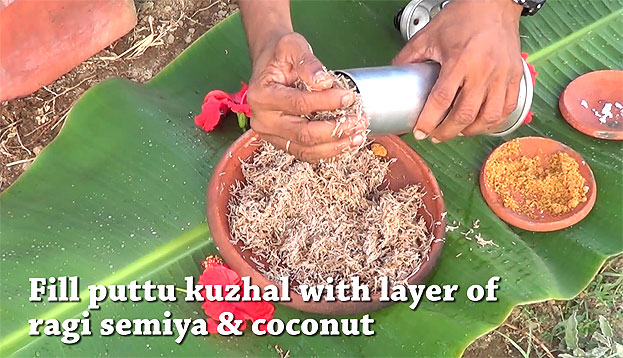 Add coconut, layer by layer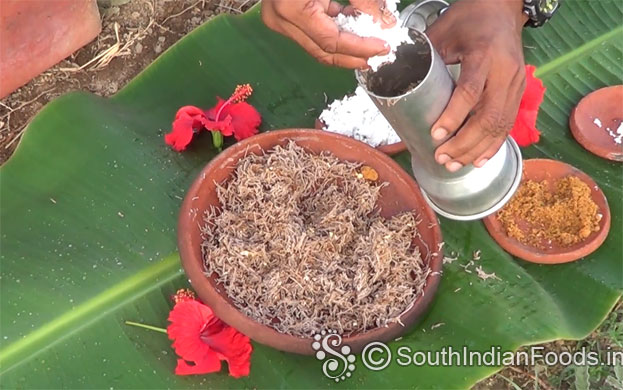 Steam it for 10 min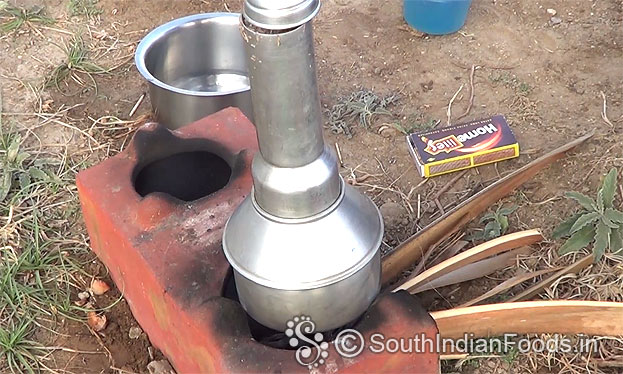 After 8 min, ragi semiya kuzha puttu ready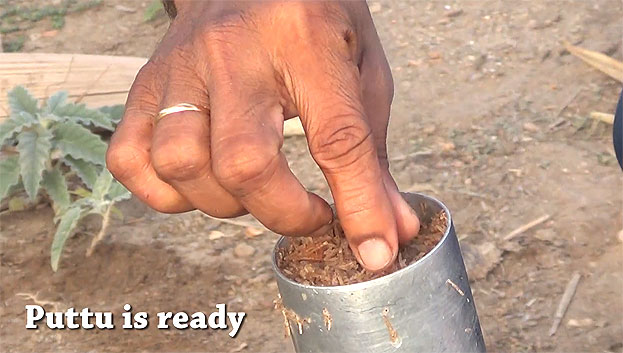 Remove it from heat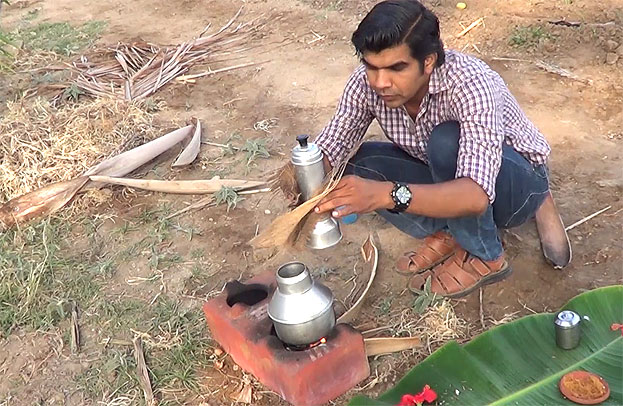 Demold ragi semiya puttu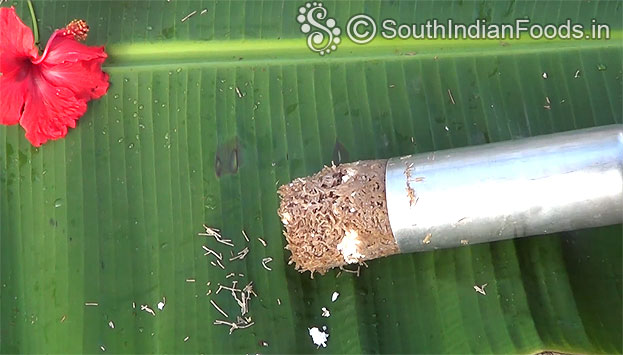 Sprinkle ghee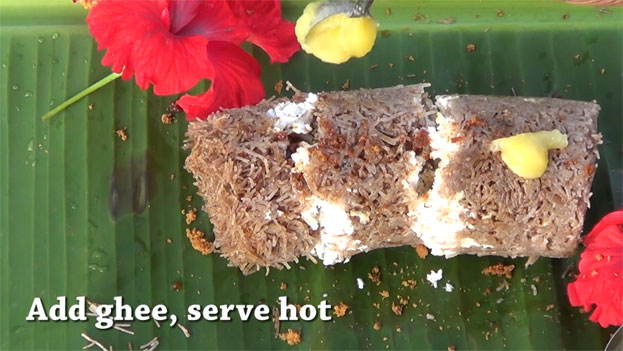 Serve hot with banana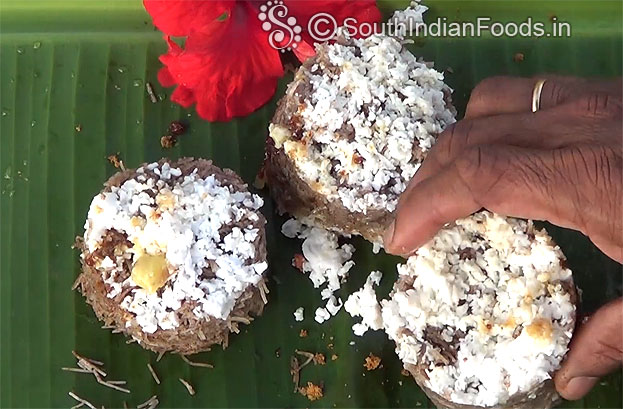 Ragi vermicelli kuzha puttu-Semiya & coconut layers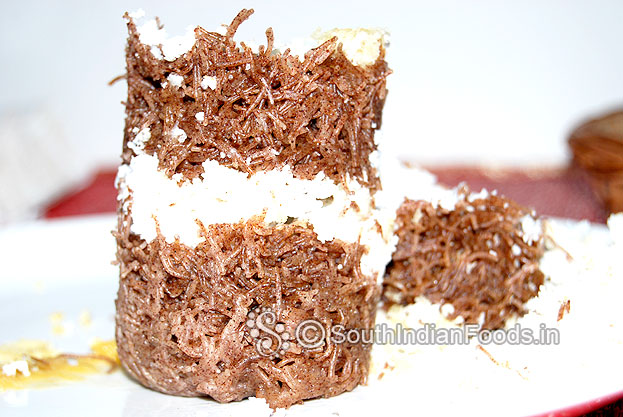 Ragi semiya kuzhal puttu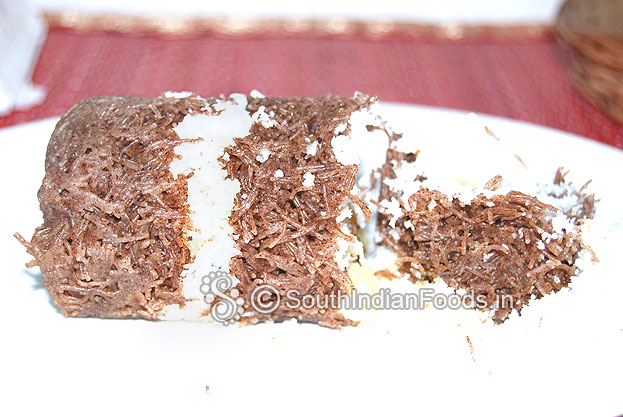 Tip
You can make spicy [khara] puttu using seasoning ingredients, onion & green chilli.

Rate this recipe
You may also like these recipes

Broccoli Pasta
Add broccoli in a boiling water and cook for 5 mins...
Read More >>

Farfalle Olive Pasta
Farfalle pasta- 250 g. Oregano [dried] - 1 tbsp. Heat...
Read More >>

Lemon pickle
Lemon – 9. Gingelly oil – 50 ml. Mustard seeds – 1 tbsp...
Read More >>

Coconut chutney
Coconut - ½ cup [chopped]. Roasted gram...
Read More >>

Medhu vadai
Urad dal – 1 cup. Green chilli - 1 [finely chopped]...
Read More >>

Simple palak paneer
Spinach (palak) - 1 bunch. Cottage cheese..
Read More >>

Aloo Rajma Cutlet
Rajma - ½ cup [soaked and boiled]. Rajma...
Read More >>

Poha pulihora
Aval [poha or Flattened rice] – 1 cup. Tamarind puree...
Read More >>

Wheat Kanji
Mix wheat flour with half a glass water. Heat...
Read More >>
Recipes by Categories