Summer Recipes >Cappuccino popsicle | Cappuccino Ice pops-How to make-Step by step photos
Cappuccino popsicle | Cappuccino Ice pops-How to make-Step by step photos

By
Sridher
Cuisine Style: Indo-America | Preparation & Cooking Time: 10 min | Ice Pop Setting Time: 5 hours | To Serve: 2 | Type: Sweet, Frozen dessert, summer special
Ingredients
Instant nescafe cappuccino coffee mix - 1 packet[small]
Brown sugar - 2 tbsp
Sweet Condenced milk - 5 tbsp
milk - 1 cup or 250 ml
Preparation
In a glass add Instant nescafe cappuccino coffee, brown sugar mix well
Add boiled milk mix well
Add sweet condensed milk mix well
Pour the mixture into ice pop moulds & place it in the freezer to set. [Apr 5 to 10 hours]
Then unmould & serve immediately.
How to make Cappuccino popsicle- Stepwise pictures[Instant& Quick]
Cappuccino popsicle ingredients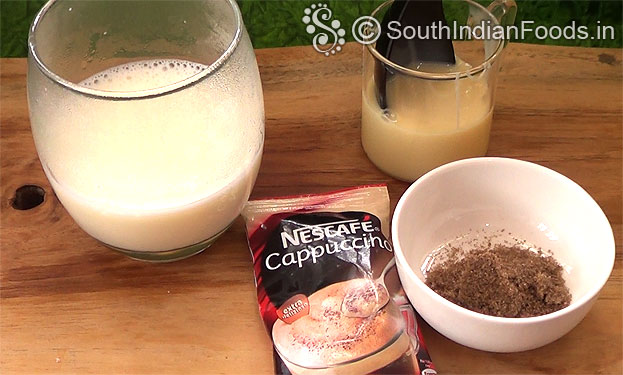 In a glass, add instant nescafe Cappuccino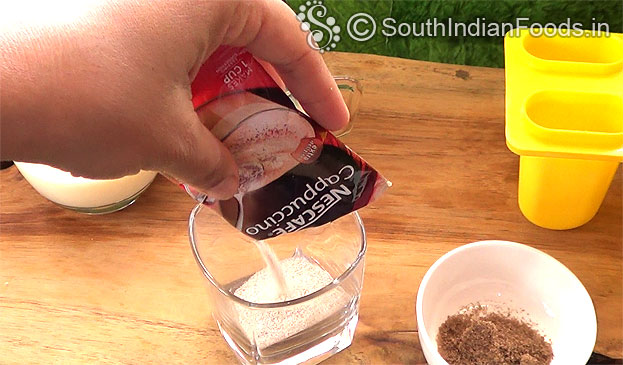 Add brown sugar mix well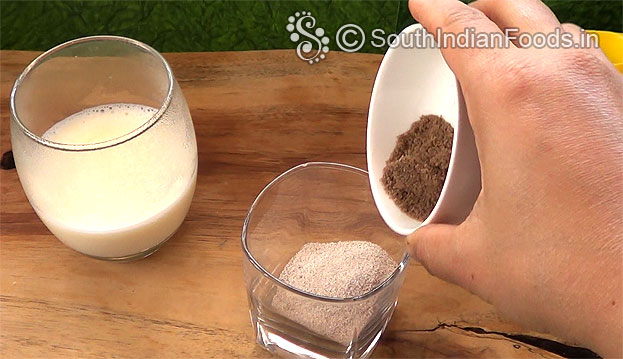 Add boield milk mix well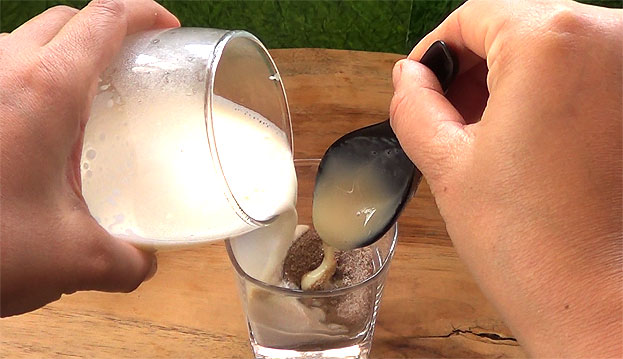 Cappuccino mixture ready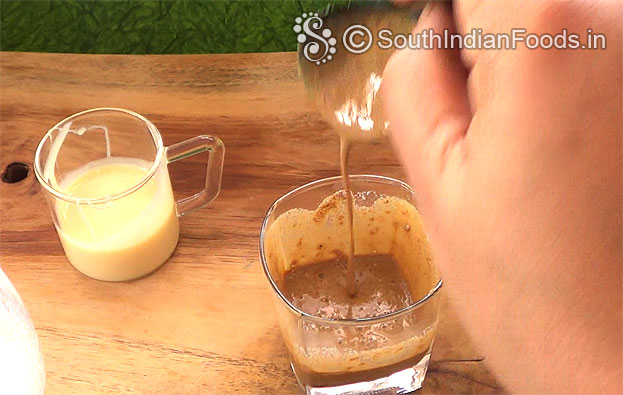 Add cappuccino mixture to the milk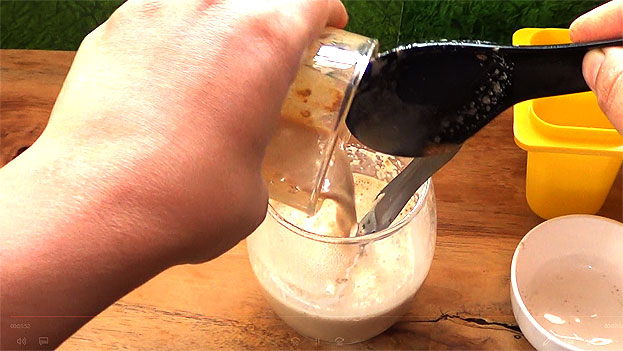 Mix well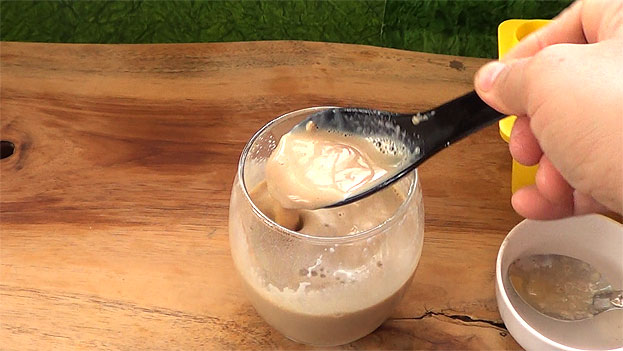 Cappuccino mixture ready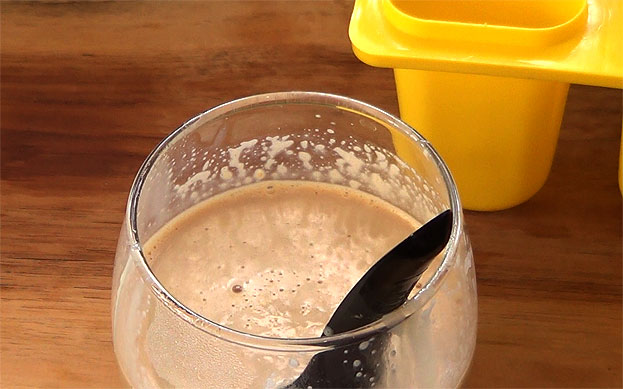 Pour cappucino mixture into the popsicle molds
Fill all the popsicles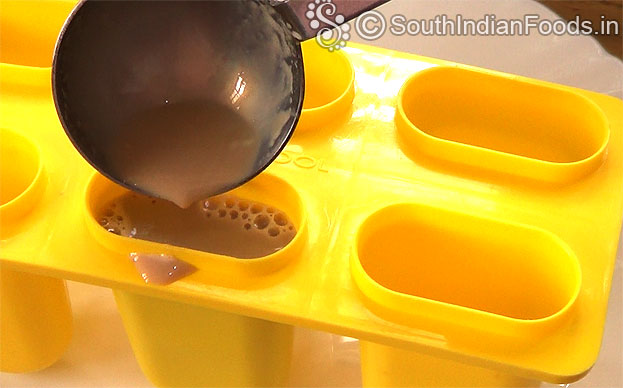 Close it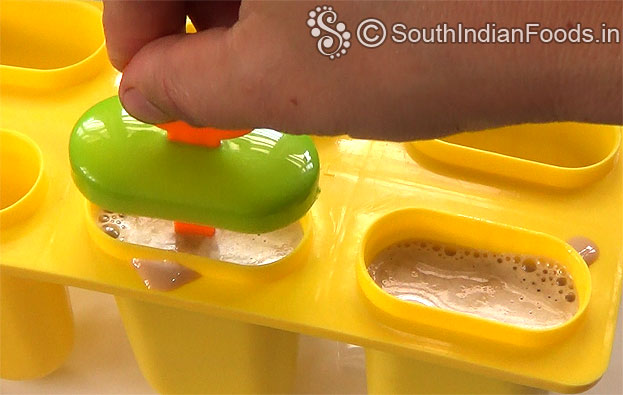 Place it in a freezer till set
Demold popsicles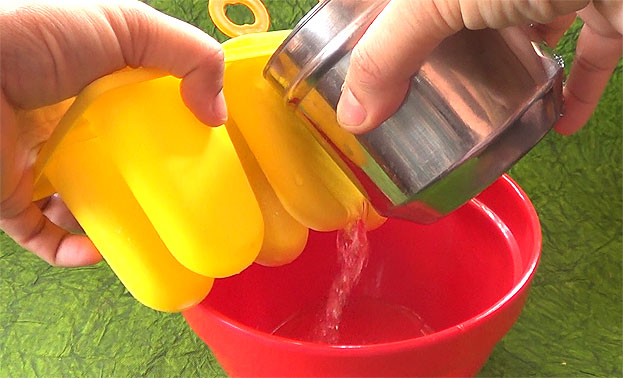 Delicious cappuccino popsicles ready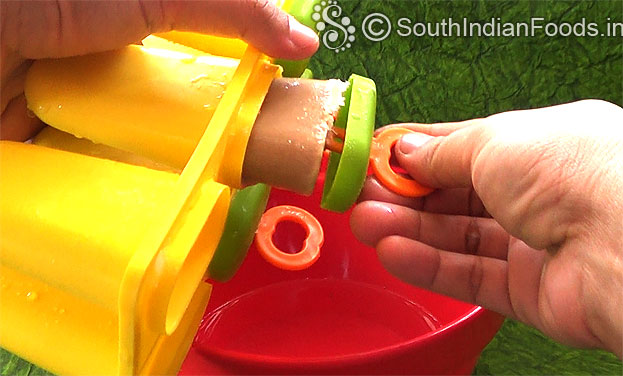 Cappuccino pop ice... Serve immediately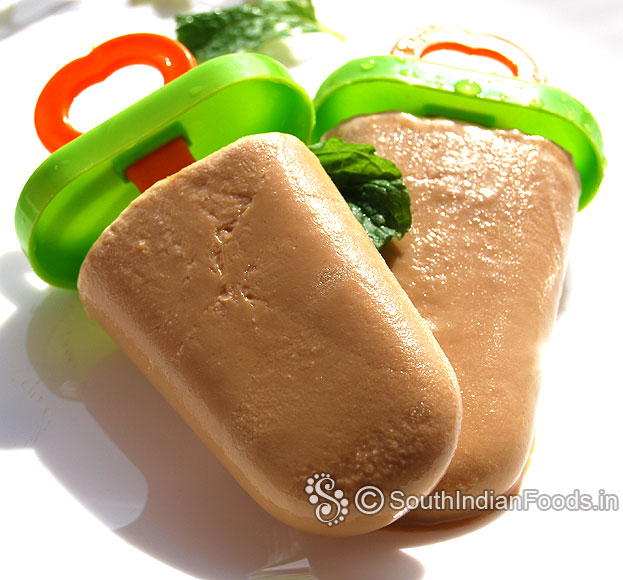 Rate this recipe
You may also like these recipes


Lemon pickle
Lemon – 9. Gingelly oil – 50 ml. Mustard seeds – 1 tbsp...
Read More >>

Onion samosa
Onion – 3 [sliced]. Carrot – 1 [finely chopped]. Garlic...
Read More >>

Rice chapati
Rice flour – 1 cup. Oil – 1 tbsp. Salt to taste. Sugar...
Read More >>

Cornmeal sago vada
Bengal gram – ¼ cup or 3 tbsp. Moong dal – 2 tbsp...
Read More >>

Red cabbage pakoda
Red cabbage[Purple cabbage] – 1 cup [cut...
Read More >>
Recipes by Categories