Breakfast Recipes >Podi dosa | Crispy idli powder dosa-how to make-Step by step photos
Podi dosa | Crispy idli powder dosa-how to make-Step by step photos

By
Sridher
Cuisine Style: Tamil Nadu, South india | Preparation & Cooking Time: 5 minutes | To Serve: 3 | Type : Breakfast, dinner, dosa | Take with : Coconut Chutney, sambar
Ingredients
Idli podi - 2 tbsp
Ghee - 2 tbsp
Oil - 1 tbsp
Preparation
Heat Dosa pan, sprinkle 1 tbsp of water then pour batter, spread the batter quickly to round shape and make sure it not too thick.
Pour 1 tbsp of oil, sprinkle idli podi all over the dosa then drizzle ghee & cook till crisp.
How to make Podi dosa-Step by step photos
Heat iron dosa tawa, pour dosa batter, spread immediately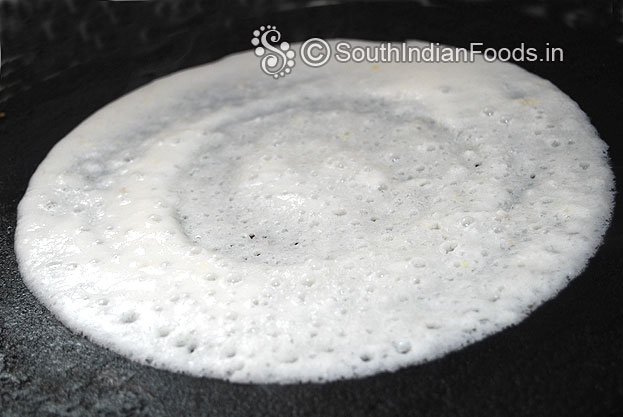 Sprinkle idli milagai podi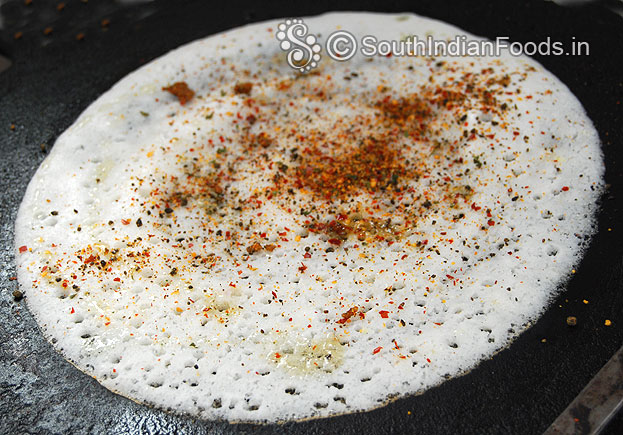 Pour oil & ghee around dosa, gently press cook till crisp and golden brown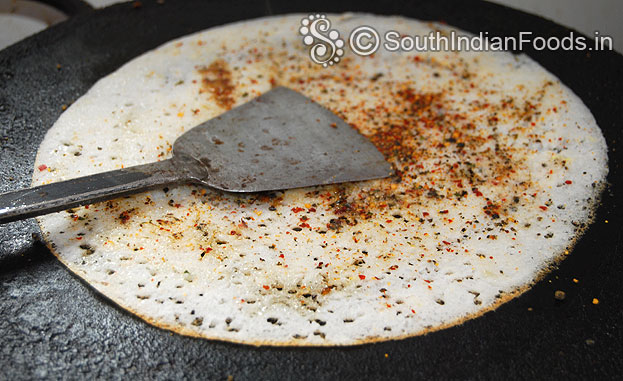 Podi dosa is ready, fold dosa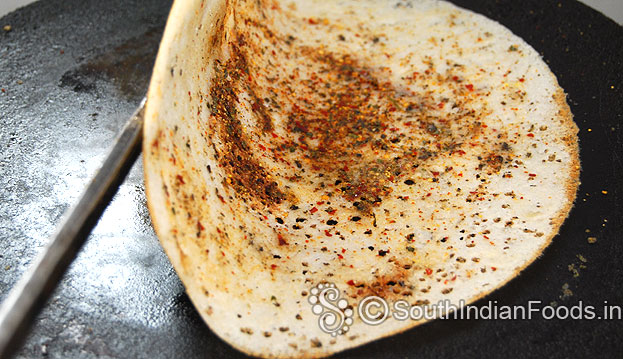 Podi dosai is ready, serve hot with chutney
Crispy idli powder dosa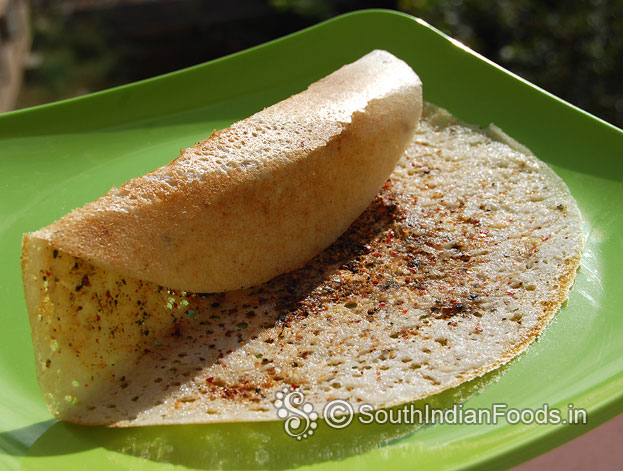 Rate this recipe
You may also like these recipes

Tomato chutney
Tomato – 3 [chopped]. Onion – 2 [sliced]. Coconut – 1 tbsp...
Read More >>

Manathakkali Chutney
manathakkali [Black night shade Leaves] - 1 bunch...
Read More >>

Tomato kurma
Tomato – 4 [chopped]. Onion – 1 [sliced]. Ginger...
Read More >>

Kathirikai gothsu
Egg plant [brinjal, Kathirikai]– 1 big.Tamarind...
Read More >>
Recipes by Categories