Yellow solam idli | Sorghum idli | Jowar idli | Jolada idli

By
Sridher
Cuisine Style: Tamil Nadu, south india| Cooking Time: 10-15 minutes | To Serve: 3 | Type : Breakfast | Take with : Coconut Chutney, sambar
Ingredients
Urad dal – ½ cup
Salt to taste
Water as needed
Preparation
Wash and soak yellow sorghum, urad dal, and fenugreek seeds separately overnight. Then drain water.
In a grinder add yellow sorghum & grind to nice batter with enough water.
Then add urad dal & grind to smooth batter with enough water.
Transfer both batter to a container then add sea salt / normal salt then mix well cover it and leave it for fermentation (approximately 8 hours).
Heat idli cooker with water & let it boil.
Then grease idly plates with oil, pour batter in each cavity, place it in boiling water, cover lid and steam it for 8 to 10 min.
Then Serve hot with coconut chutney.
Yellow jolada[chola] idli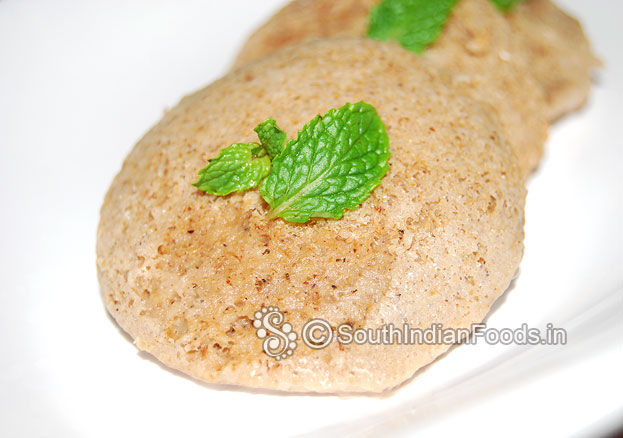 Rate this recipe
You may also like these recipes

Tomato chutney
Tomato – 3 [chopped]. Onion – 2 [sliced]. Coconut – 1 tbsp...
Read More >>

Manathakkali Chutney
manathakkali [Black night shade Leaves] - 1 bunch...
Read More >>

Moong dal halwa
Moong dal – 1 cup. Milk – 1 cup. Sugar – 1 cup. Cardamom...
Read More >>

Medhu vadai
Urad dal – 1 cup. Green chilli - 1 [finely chopped]...
Read More >>

Coconut chutney
Coconut - ½ cup [chopped]. Roasted gram...
Read More >>
Recipes by Categories