Breakfast Recipes >Carrot uthappam-How to make-step by step photos [Simple breakfast recipe]
Carrot uthappam-How to make-step by step photos [Simple breakfast recipe]

By
Sridher
Cuisine Style: South India | Preparation Time: 5 minutes | Cooking Time: 3 minutes | To Serve: 2 | Take with: Chutney, kulambu, sambar, kurma| Type: Breakfast or Dinner
Ingredients
Dosa batter – 1 cup*
Carrot – 1 [grated]
Oil – 2 tbsp
Salt to taste
*Dosa batter ingredients & Method
Idli rice –1 cup
Urad dal – ¼ cup
Fenu greek seeds – ½ tbsp
Salt to taste
Water as needed
Oil - 1 tbsp
Wash and Soak urad dal, idli rice and fenugreek seeds separately for 5 hours.
Drain water then grind to nice batter.
Transfer the batter to a container then add sea salt, mix well, cover it & leave it for fermentation (approximately 8 hours)
After fermentation if the batter is too thick add enough water.
Uthappam Method
Heat iron dosa pan, pour batter, pour 1 tbsp of oil, add grated carrot, cover lid & cook
Once uthappam is ready, transfer to a plate & serve hot with chutney and sambar
How to make Carrot uthappam- Step by Step Photos
Heat iron dosa tawa, pour dosa batter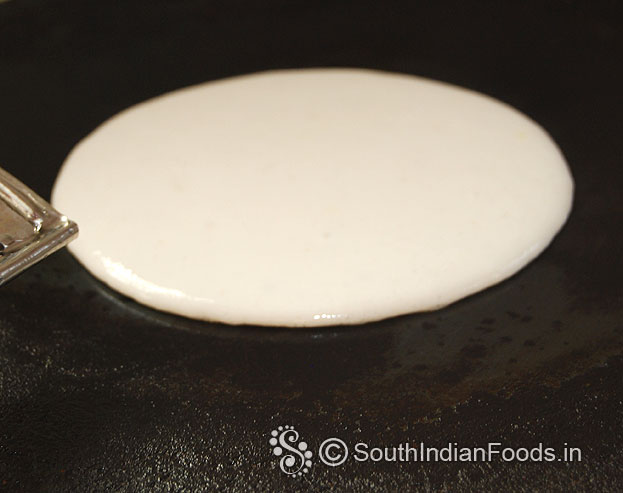 Pour 1 tbsp of oil around the uthappam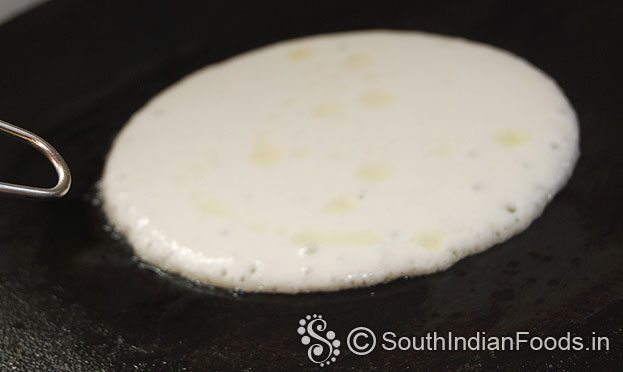 Add grated carrot & pour another 1 tbsp of oil over the carrot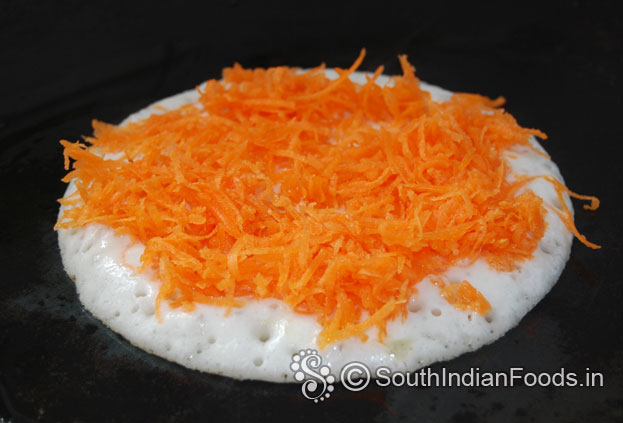 Cover lid & cook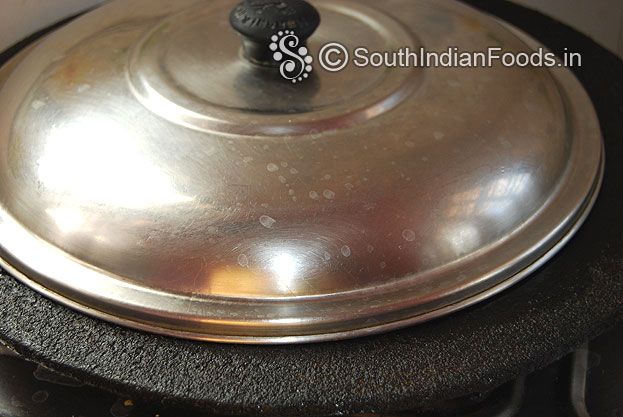 Uthappam dosa with grated carrot toppings is ready, serve hot with green chutney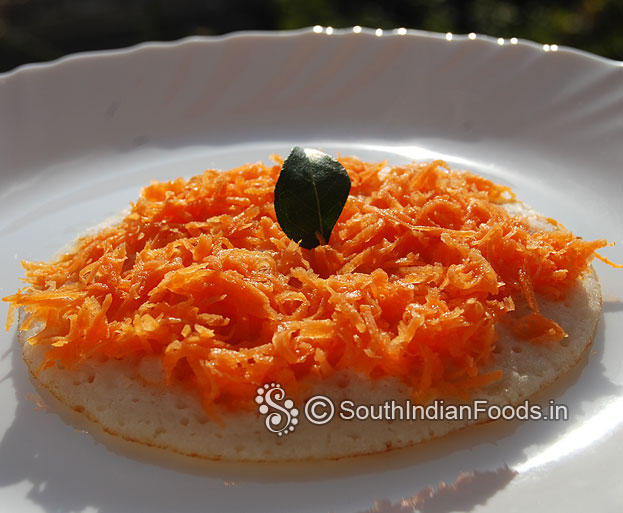 Simple breakfast carrot uthappam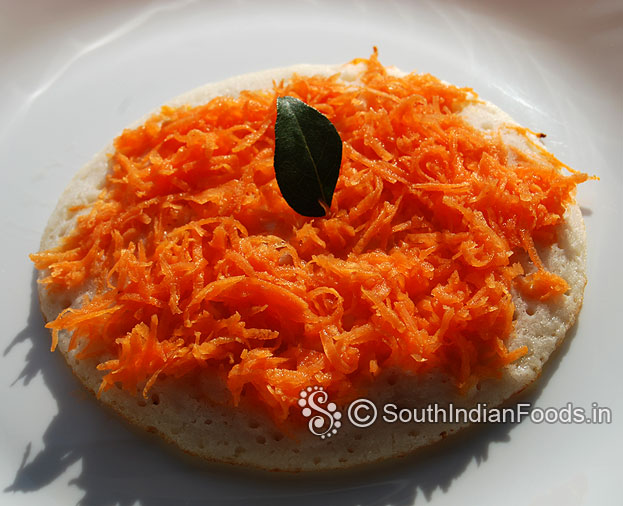 Rate this recipe
You may also like these recipes

Hotel Idli Sambar
Toor Dal -1 Cup. Moong Dal - 1/2 cup. Carrot...
Read More >>

Coconut chutney
Coconut - ½ cup [chopped]. Roasted gram...
Read More >>

Vermicelli popsicle
Semiya - ¼ cup. Milk - 1 cup. Pistachios – 5 ...
Read More >>

Doodh Peda
Milk powder – 1 cup. Sweet condensed milk – ½ cup...
Read More >>

Instant mango pickle
Raw mango[Mangai] – 1. Gingelly oil [sesame oil]...
Read More >>
Recipes by Categories